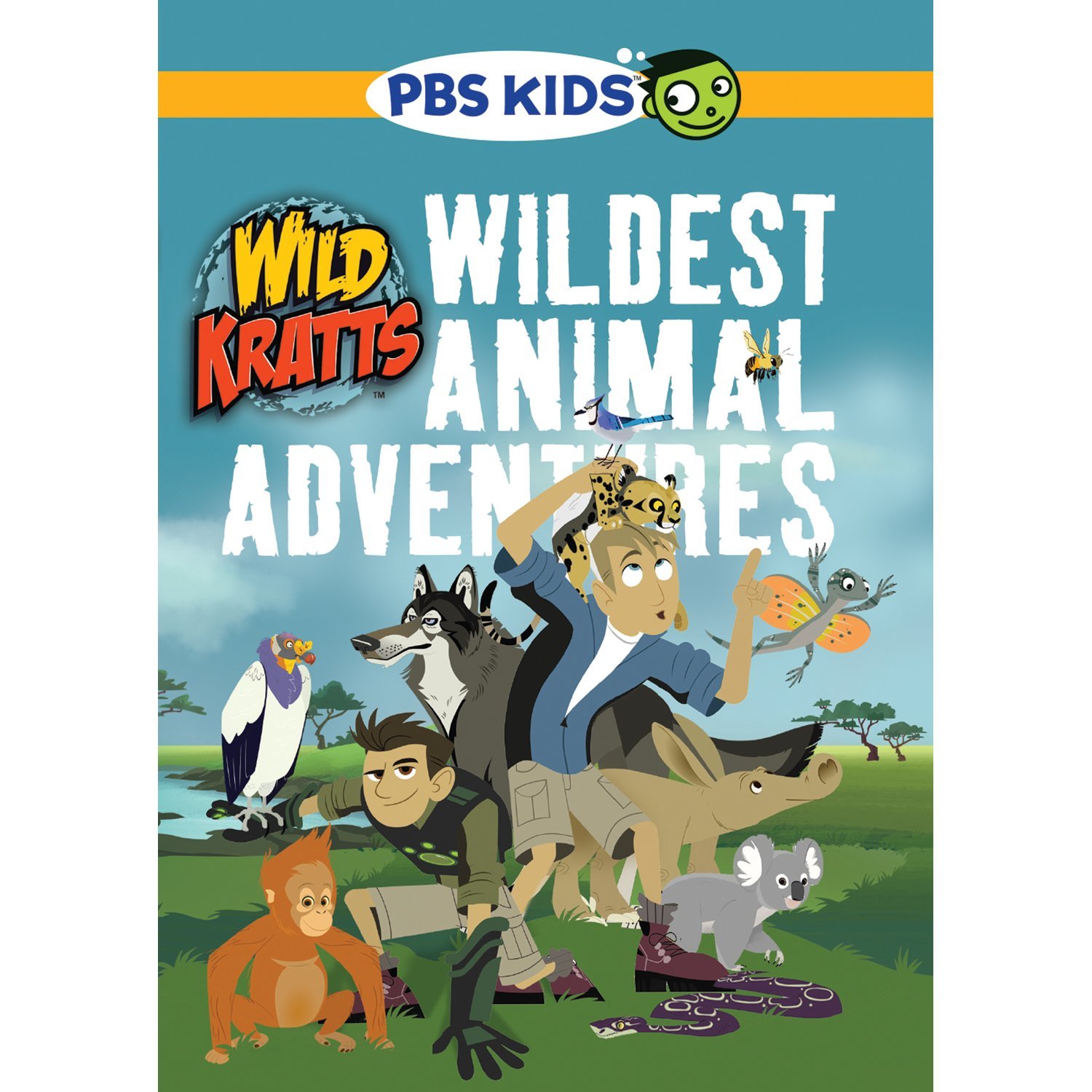 What better way to learn about cool creatures and science than to go on an around the world adventure with Martin and Chris Kratt! In this new set, featuring 20 episodes full of adventure, mystery and laugh-out-loud-comedy, kids will learn about natural history and witness many never-before seen wildlife moments. From discovering the secret of the Draco lizard's gliding abilities in "Flight of the Draco," to digging up the answer to the mystery of why worms come above ground when it rains in "Mystery of the Squirmy Wormy," all the "WILD KRATTS" episodes in this set will have kids learning and having fun. More than 10.5M households tune in to watch "WILD KRATTS" each month!
If you aren't familiar with Wild Kratts then you need to check them out on PBS! My kids absolutely love them and now they can watch them whenever they want, even if they aren't on T.V. at the time!
"WILD KRATTS" transforms Martin and Chris Kratt into animated versions of themselves, allowing the real-life zoologists to visit wild animals in their little-seen habitats and to showcase key science concepts along the way. Geared toward kids ages 6 to 8, each episode of "WILD KRATTS" presents age-appropriate science inspired by the natural abilities of the animals that the Kratt brothers – and young viewers – meet. The series premiered on PBS KIDS in January 2011 and is part of PBS' ongoing commitment to STEM – science, technology, engineering and math – education for kids.
This boxed set packs a whopping 555 minutes on 5 discs! That's sure to keep your kiddos entertained for a long time! It retails for $39.99 and is available at retailers beginning today!
Do your kids love Wild Kratts? Be sure to check them out on PBS and I am sure you will love them too! We always learn fun facts while watching that we didn't know before!