This fall I had the opportunity to visit a conventional dairy farm and an organic dairy farm. The differences really stood out and made me appreciate why I pay more for organic milk. Here's a look at one of the dairy farms behind Organic Valley milk and the differences between organic milk vs regular milk.
*This post is brought to you by Midwest Dairy who provided me the opportunity to tour these dairy farms.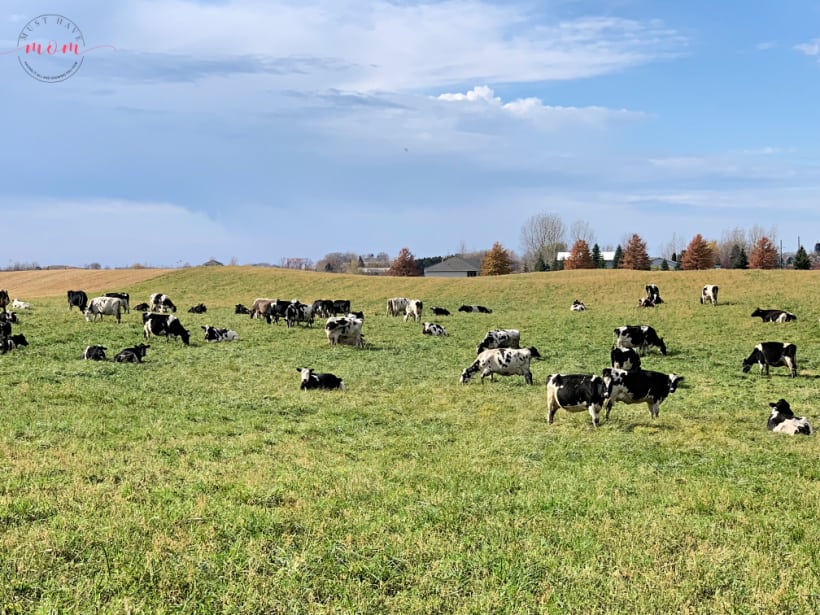 Organic Milk vs Regular Milk
My family strives to eat a clean diet, free from processed foods and low in sugar and gluten. We also choose to buy as many organic products as possible because we prefer to consume food in its most organic state which for us means free of pesticides, GMO's and other additives. We switched to organic milk years ago and it comes with a hefty price tag. I had the opportunity to visit both a conventional dairy farm and an organic dairy farm and I left feeling confident in my decision to pay more for organic milk. I'll show you the differences and let you decide for yourself.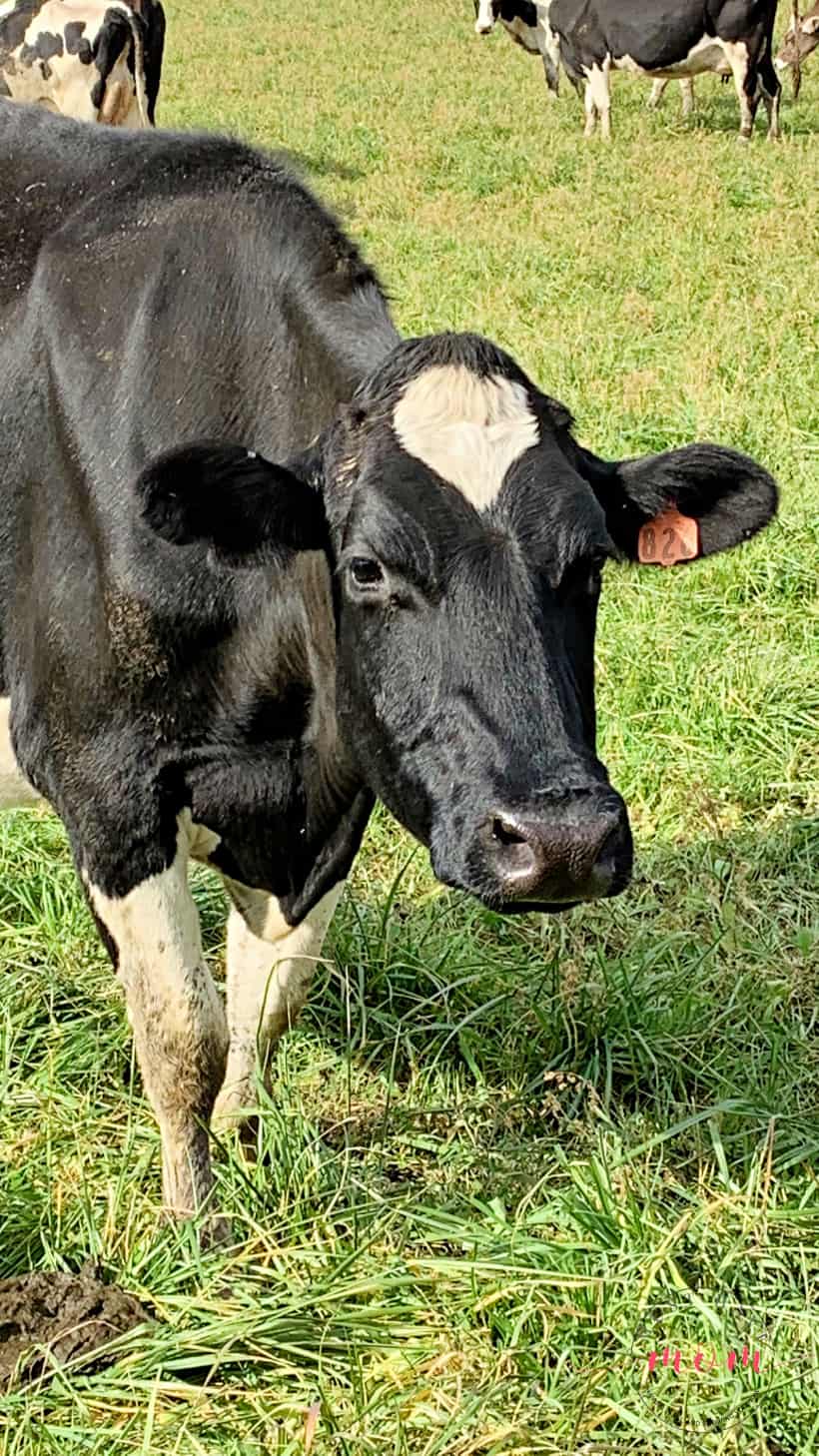 We visited the Zweber Family Farms in Minnesota. Zweber Family Farms supplies milk to the Organic Valley label so when you buy Organic Valley Milk it may have come from this farm or another organic dairy farm with similar practices.
One major difference between conventional dairy farms and organic dairy farms is the amount of paperwork and compliance that a farm needs to undergo in order to obtain the USDA organic label. It is extremely regulated and you can rest assured that these farms are held to strict guidelines. Conventional dairy farms also need to follow a set of rules and practices but they differ from what is needed to be certified organic. I'll show you some of those differences.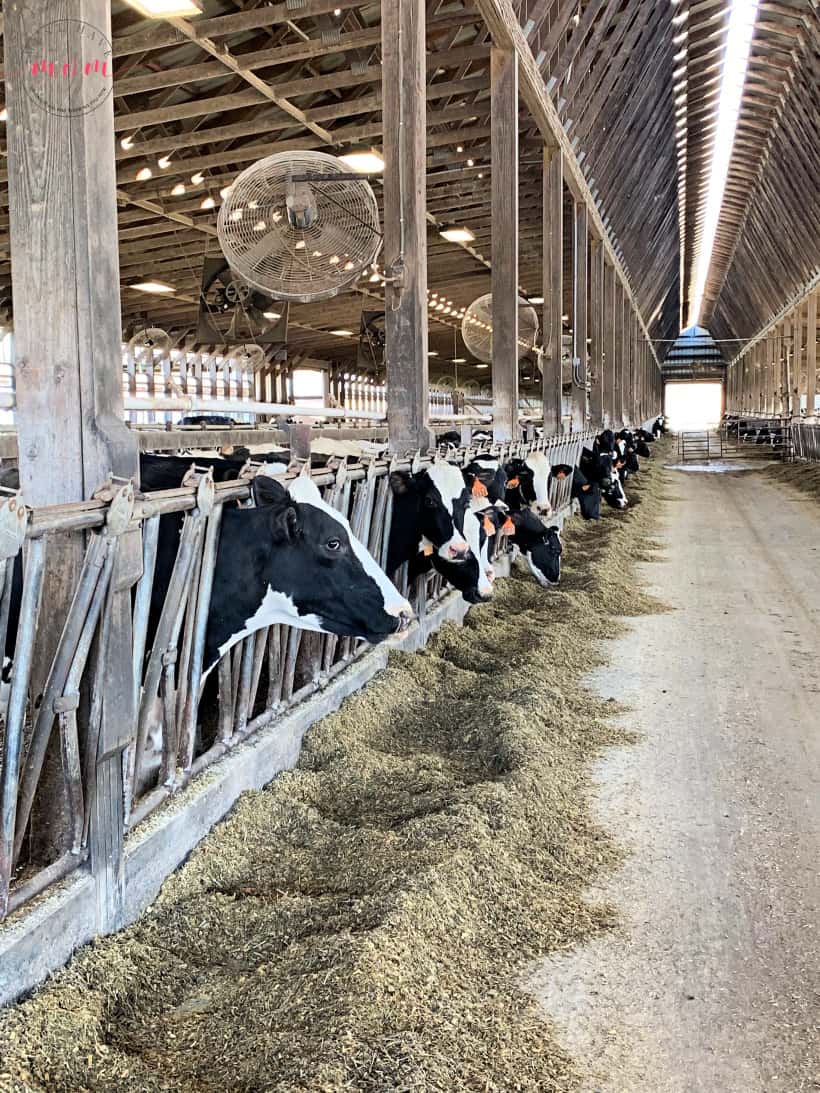 This photo above was taken at the conventional dairy farm that I visited. One stark contrast between the conventional dairy farm I visited and the organic dairy farm that I visited was the cows themselves.
At the conventional dairy farm, the cows are housed in a barn all year long. They never go out to pasture. They have stalls with hay or sand where they can sleep and they can roam about the barn. They have a feed trough where they are fed a mixture of grains and feed that they can freely eat from.
Not all conventional dairy farms keep their cows housed in the barn year round. Some do put their cows out to pasture. This particular dairy farm did not have that option available. The farmers will tell you that they cows often prefer to be housed indoors. They are in a climate controlled barn and enjoy laying in the sand in their stalls.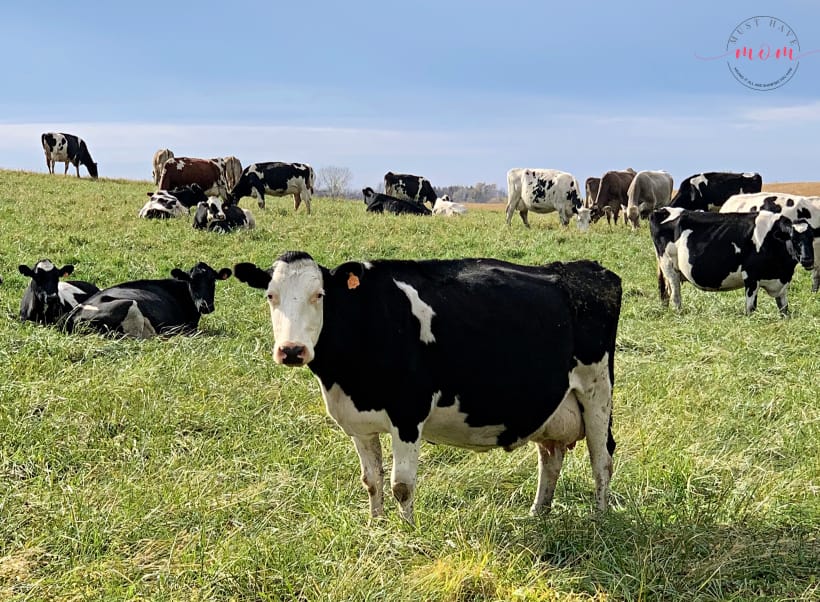 The photo above was taken at the organic dairy farm I visited. The cows at the organic farm are required to be out to pasture for a minimum of 120 days. The farmers try to have them out to pasture as much as possible (which is dictated by the weather), but they are required to meet the 120 days at pasture for their organic status.
These cows are fed a diet of strictly grasses that are grown in the fields they graze in. In the winter months, the farmers feed them hay that has been put up from the fields. The fields also need to be certified organic and they cannot use pesticides on the fields unless they are compliant with the organic regulations and guidelines. Our family chooses to avoid glyphosate which cannot be used on organic farms.
These cows are not fed a grain-based diet and their food does not contain any GMO's unlike the conventional dairy cow's diet. Our family chooses to avoid GMO's and prefers grass-fed cows for this reason.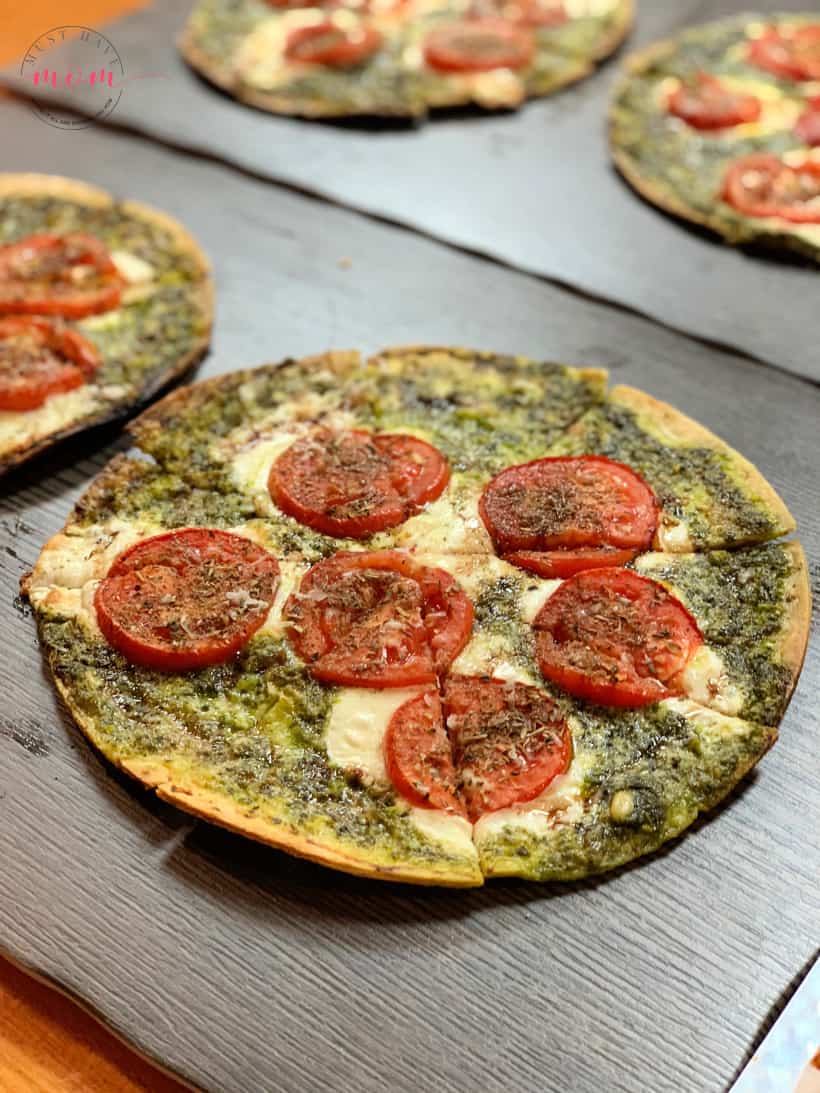 Another big difference to note is the usage of antibiotics. While antibiotics are not allowed to be in ANY milk, conventional or organic, there are big differences in how they are allowed to handle sickness in the cows.
Organic dairy farms are restricted from using any antibiotics to treat their animals. After visiting the conventional dairy farm and seeing that they often use antibiotics to treat things like mastitis or infections in the cow's feet, etc, we were very curious to see how the organic farm handled these issues with their cows. How could they properly treat the cows without the use of antibiotics?
The answer was simple. The organic dairy farm uses prevention instead of treatment. They found that by preventing the issues in the first place they were able to avoid the use of antibiotics in their animals. They told us it was a learning curve but once they discovered how to keep the animals healthy, they rarely have issues that require a cow to be treated with antibiotics.
If one of their animals does become ill and the only humane treatment is to give them antibiotics then the animal is treated and then must be sold. It cannot remain at the organic dairy farm. That means that your organic milk comes from cows that have never been treated with antibiotics.
Since the cows at the organic farm are out to pasture grazing and not confined to the barn all of the time, they see far less instances of respiratory illness according to the organic dairy farmer we spoke with.
At the organic dairy farm, they milk the cows only twice a day, while the conventional dairy farm we visited milks their cows three times a day. The reduced stress on the cows leads to less instances of mastitis and other infections which also helps them avoid needing antibiotics.
At the conventional dairy farm they also strive to keep their animals healthy, but are allowed to treat the animals with antibiotics if needed. The milk is then kept separate and dumped down the drain until the animal has cleared the antibiotics from their system.
One thing was clear from my visit to both the conventional and the organic dairy farm. All of the farmers care for their cows. The way that they farm may differ greatly, but they all love what they do and they love their cows.
Is Organic Milk Worth The Higher Price Tag?
In my opinion, after seeing the organic dairy farm side by side with the conventional dairy farm, I will happily pay more for organic milk. You are getting a product from a small, family farm where they own around 100 cows. The family lives off the profits from the milk and goes by old time values of hard work and doing things how they used to be done. You are supporting a family and a small business.
Your organic milk is free from pesticides, GMO's, antibiotics and in my opinion is a higher quality product thanks to the practices behind the dairy farm.
No matter which milk you choose, the choice is yours! You are now armed with a behind-the-scenes look at what goes into your milk. Supporting dairy farmers means you are likely supporting a family run operation that is located near you. Whether your family chooses organic or conventional dairy, you are sure to be getting milk from a cow that is loved and taken care of.
Organic Valley Milk
The organic dairy farm that we visited supplies milk to Organic Valley. You can find their products at grocery stores near you. Next time you reach for one of their products and see the higher price tag, you'll know why it's higher and if you are anything like me, you'll appreciate the practices that went into making that organic milk and cheese.