This is a sponsored post written by me on behalf of Walmart for IZEA. All opinions are 100% mine.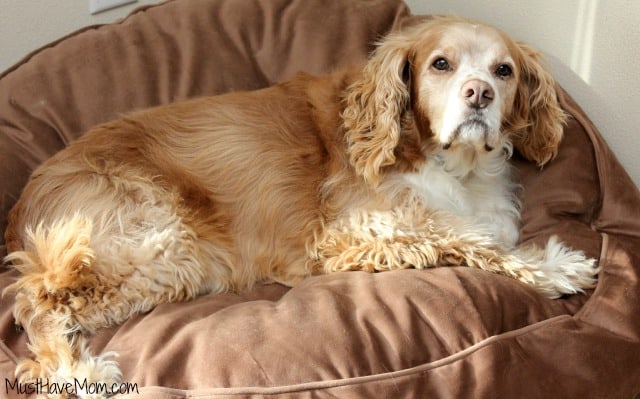 Our pets are important to us and they are like members of the family. I still remember the day we brought my first born child home from the hospital. Our dog Max was our fur baby and I didn't know what he would think or how he would react to our newest family member. He was instantly attached and completely in love with her from day one. He would lay by her and pace back and forth by her crib when she cried. He acted much like any new parent would. Watching over her carefully, protecting her from strangers and worrying when she cried. He's definitely a member of the family and Max and my daughter Danika have a very special bond. He has become her dog.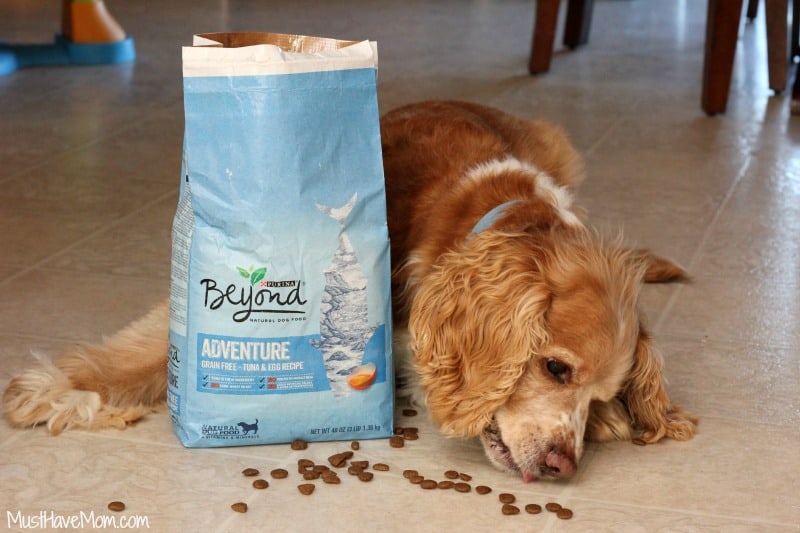 Max is getting older and to keep him feeling young and healthy we try to feed him natural dog food that is free of preservatives and only contains "real food" ingredients. We don't live near any pet specialty stores so that was a challenge until now! Now we buy Purina® Beyond® all natural dog food at Walmart! It's convenient and it's affordable. I can pick it up at the same time I'm grabbing my groceries and toilet paper!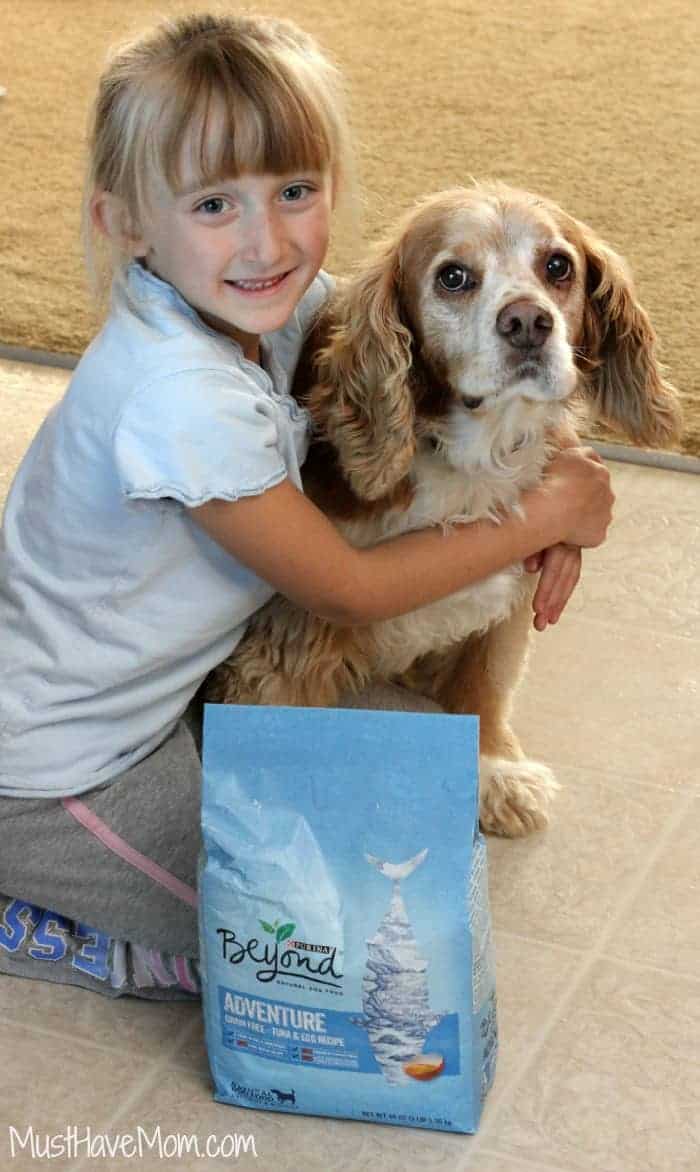 I know that the bond Danika and Max share will be something that she always holds close to her heart, even after he passes away. I'm grateful for such a special dog that she can love.
Purina® Beyond® Superfood Blend recipe provides high-quality, natural nutrition and essential nutrients to help support your pet's long-term health and well-being. It's a great choice for any pet and you can feel better knowing that your pet is only getting the best natural dog food with real meat, poultry or fish as their number one ingredient in all dry and paté formulas. Purina® also excludes grains like corn, wheat and soy from all of their recipes. Pet nutritionists craft it, so you know you are providing an excellent, safe and healthy option for your pet.
Find Purina® Beyond® Natural Dog Food at Walmart! Follow @PurinaBeyond for the latest news!
Do you know what is in your dog's food?