What Causes Peanut Allergy
In a world where food allergies are on the rise and 1 in 15 children has a food allergy, a 50% increase from the late 1990's, it leads us to ask what is the cause behind this sudden uptick in food allergies? What causes peanut allergy and all of the other various food allergies our children are being diagnosed with? As a mom to a child who was allergic to peanuts (and has since been declared allergy-free) I've explored the who, what, where and why behind food allergies and my findings have been shocking. In an effort to help you help your children to avoid becoming one of those 1 in 15 kids with a food allergy I am on a mission to share what I know in hopes that it will help your children too.
*Disclaimer* While I am a Registered Nurse, I am not a medical doctor and the opinions shared here are simply my personal opinions and are not intended to diagnose, treat or cure any disease or illness. Please seek the help of a medical professional who can evaluate your personal case should you need treatment.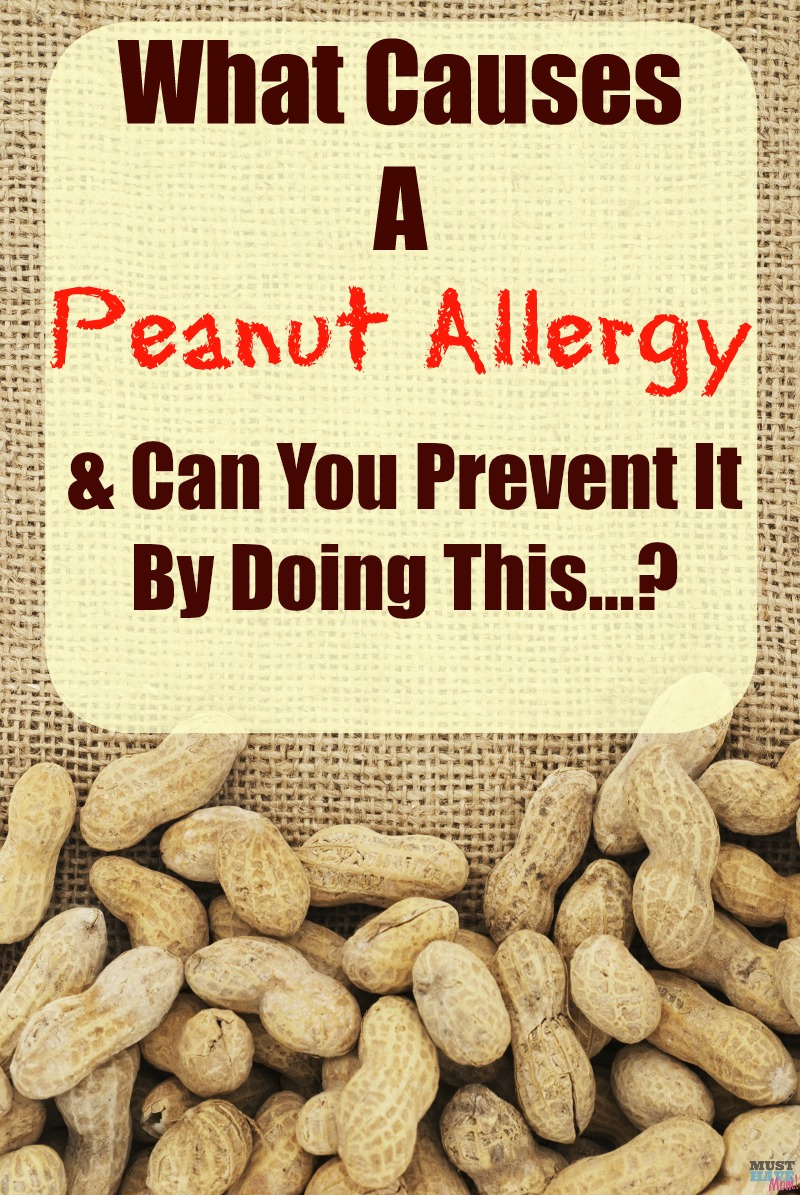 What Causes A Peanut Allergy?
A peanut allergy occurs when your immune system mistakenly identifies peanut proteins as something harmful. Direct or indirect contact with peanuts causes your immune system to release symptom-causing chemicals into your bloodstream.  *Source
Now that we know that peanut allergies are on the rise, the question becomes WHY are peanut allergies occurring more frequently than in past years and generations? After much research I can tell you that I think it has more to do with WHAT is being done to the peanut and not the peanut itself. Peanuts are known to contain many pesticides. They are also grown in an area where peanut crops are rotated with cotton crops which are highly sprayed with chemicals and pesticides (source). Peanuts grow in the ground. This begs the question, are these peanuts soaking up those chemicals and are those chemicals what kids are actually allergic to and not the actual peanut? It certainly seems to point that way in all of my studying. We should not be ingesting chemicals. Our food should not contain chemicals. Furthermore, add GMO's (genetically modified organisms) to the mix and now you've got food that has pesticides INSERTED INTO it's actual seed. Now the pesticides aren't just ON the food, they're IN the food. Couple the rise in GMO crops with the rise in food allergies and it seems to go hand in hand. Interesting don't you think?
With all of this information on hand our family decided to move to a non-GMO diet, incorporating as much organic food as possible. We avoid GMO's as much as we possibly can and we make a lot of our food and snacks from scratch. We have chosen not to expose our bodies to all of the chemicals that are in today's food. I believe these chemicals also account for the rise in cancer and disease rates.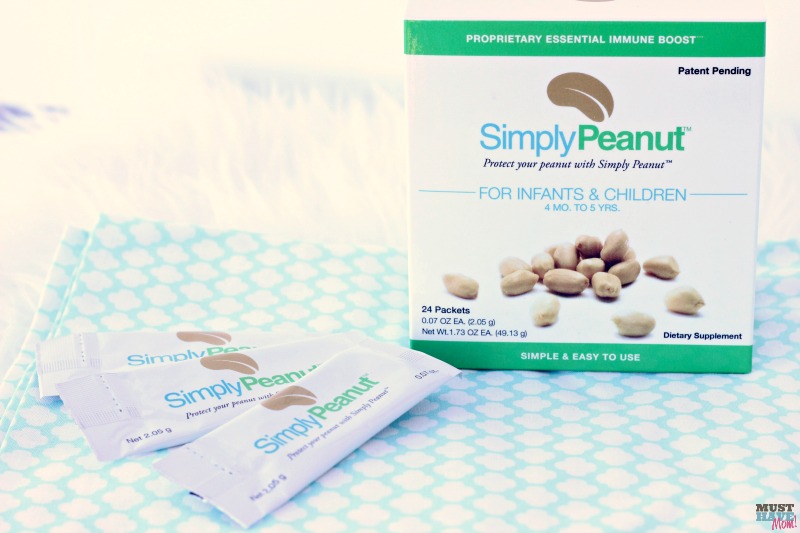 You may have heard of the LEAP Study (Learning Early About Peanut Allergy), which demonstrated that regular peanut consumption begun in early infancy and continued until age 5 reduced the rate of peanut allergy in at-risk infants by 80% compared to non-peanut-consumers. There has since been another study, the LEAP-ON examined the question of whether participants who had consumed peanut for more than four years were protected long-term against peanut allergy when they stopped eating peanut. The study followed 556 of the original 640 children in LEAP (both consumers and avoiders) for a one-year period of peanut avoidance. This cohort included 274 previous peanut consumers and 282 previous peanut avoiders.
After 12 months of peanut avoidance, only 4.8% of the original peanut consumers were found to be allergic, compared to 18.6% of the original peanut avoiders, a highly significant difference. This suggests that early introduction of peanuts coupled with regular ingestion will provide children a better opportunity at avoiding a peanut allergy.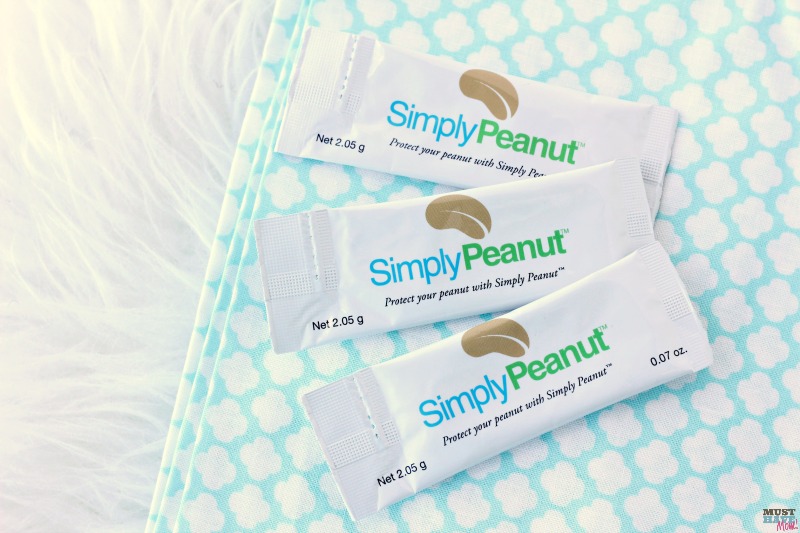 With all of this information at hand, how does that translate to YOU and your child? Early introduction of peanuts and continued ingestion is best practice as supported by the LEAP and LEAP-ON study. Research shows that peanut introduction should begin as early as four months, but peanuts, peanut butter, and peanut snacks are all choking hazards to infants and can contain high amounts of salt, sugar or, most concerning, corn starch.
The makers behind Simply Peanut decided to create a product that would allow parents a safe way to introduce peanuts to their baby as early as 4 months old. They met with a group of pediatricians and, under their direction, developed a peanut introduction product created specifically for infants and toddlers called Simply Peanut.
Simply Peanut offers an easy and safe way to give babies as young as 4 months peanuts. You can simply add it to your baby's bottle and feed it as normal. The Simply Peanut package contains just the right amount of peanut protein needed for peanut introduction, removing the guesswork. Simply Peanut contains an ORGANIC peanut flour delivered from U.S. grown peanuts. The peanuts are roasted and pressed in an all-natural oil extracting process without the addition of solvents. Simply Peanut™ is an ALL NATURAL, Kosher, gluten- free, GMO FREE product.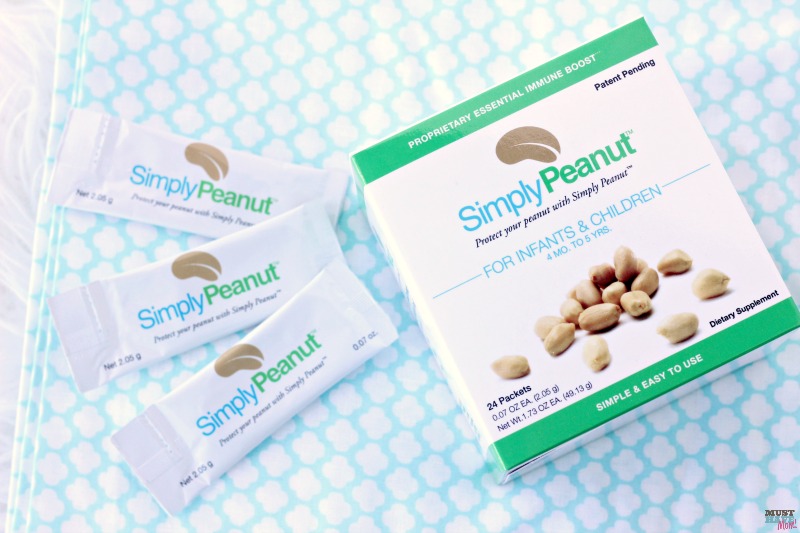 If you have a baby then don't wait another minute, order Simply Peanut now! Go to their website or AMAZON and order it now.  No really, don't wait. This is serious stuff and researching and learning as much as possible about what causes peanut allergy and how to avoid it so that you and your family can avoid developing food allergies should be on the top of your priority list. Put your health first and don't put it off any longer.
I know sometimes shipping costs can discourage us from ordering a product online. That's why I talked to the folks at Simply Peanut and arranged for every one of you to receive FREE SHIPPING!! Just buy Simply Peanut on their website and use the code peanutMOM to get free shipping. I really want you to give this amazing product a try!
Take the guesswork out of dosage and deliver these easy to use, single-dose packets to babies as young as 4 months old. Simply Peanut™ contains an ORGANIC peanut flour delivered from U.S. grown peanuts. The peanuts are roasted and pressed in an all-natural oil extracting process without the addition of solvents. Simply Peanut™ is an ALL NATURAL, Kosher, gluten- free, GMO FREE product. The chemical-free, pesticide-free way to deliver peanut exposure to your child.
 
Giveaway!
Moms, Dads, aunts, uncles, grandparents, I am so excited about this product that I really want to spread the word and help as many parents as possible. Will you help me? Share this post everywhere you possibly can and in return I've got a $50 CASH giveaway for you! See details below and good luck!!