You don't have to gut out the place or break the bank to breathe new life into your home. We find some low key refreshment ideas with big impact.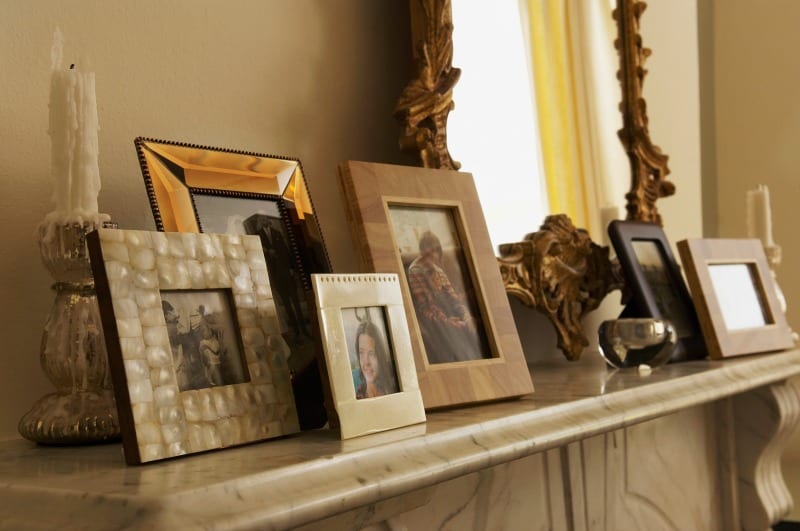 Use Mirrors to Impress Space and Light
Making the most of the summer months left, why not invest in an artful mirror that will both look good on the wall and maximize the light coming into your room. Not only will it give the illusion of extra space, it will brighten up the whole space by reflecting and enhancing the sunlight. Then it will act as new wall decoration, especially if you plan to embellish it with some bordering or accenting that will complement the scheme of the space. An example of that could be small shells brought from the seaside lined along the top, to go with artificial coral placed in ornamental bowls or table centerpieces.
Add Scents of Summer To Your Home
Incorporate soothing aromas into your home to heighten the summer colours and scents around you. Beyond placing a trio of decorative scented candles pleasingly on a shelf or mantle, or having a place for incense, you can bring in season flowers into a vase. One idea going a bit further is to split up a big bouquet by flower colour, and spread them throughout the rooms according to the accent or colour of each room.
Be Economical With Space
Storage solutions are one way to declutter a small room you want to get the most out of. For those with very limited or compact living space, Bedstar have an ingenious and slightly quirky guide on how to get the most out of the room you do have. It'll include storage furniture, providing you with ideas for utilizing space in forms you probably didn't think about, like beds and stools.
Plant A Rose Garden
A cheap way to sit in solace and enjoy the view in your garden, is to have a wooden bench at the wall. This can be at the back or at the side of your house if you have access to the area around the house this way. Place two potted rose bushes either side for a pretty resting spot and somewhere to read. You would be surprised at how a small idea reimagines the spaces in between the gardens.
Get Garden Lighting
An under-appreciated way to brighten up your outdoors and add character and ambience is garden lighting. Short of adding a tonne of planters, changing the patio or other, more drastic measures, this simple touch will add atmosphere to your garden and let you enjoy the summer nights more. There are many formats to choose from, from lining the top of garden fences with white fairy lights to arranging larger solar powered pieces along borders.
Among myriad of ways to reinvigorate your living space, these are just a snippet that should breed further inspiration.