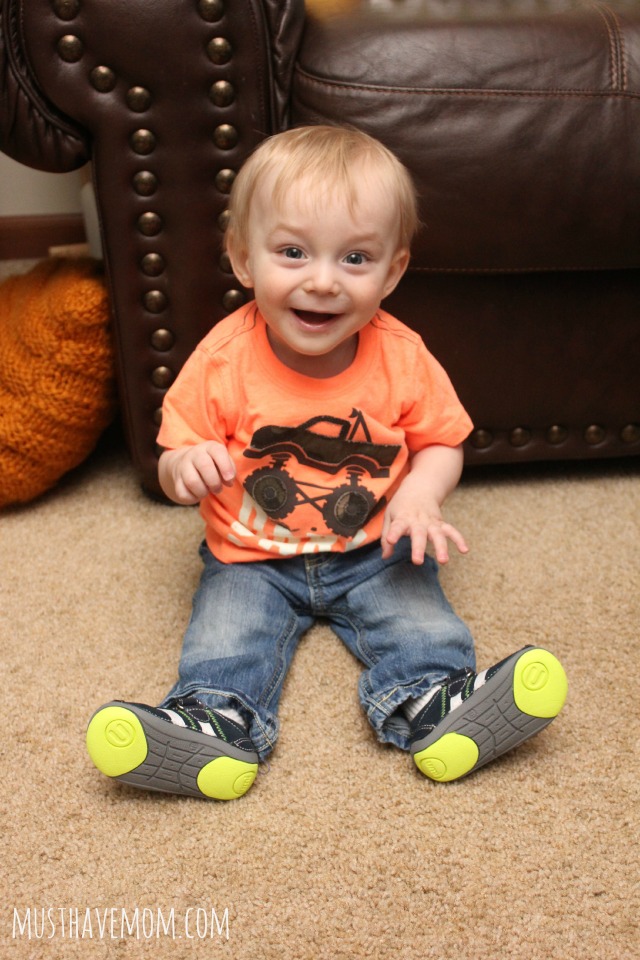 Umi Children's Shoes have seen my kids through all of their first milestones. They have been our favorite brand of children's shoes and one that I continue to buy for each of my kids because they've offered us the best in style, fit and quality. They got to see Brady through one of his very first milestones that I'm going to share with you too! Brady is 11 months old now and he's quite the busy baby.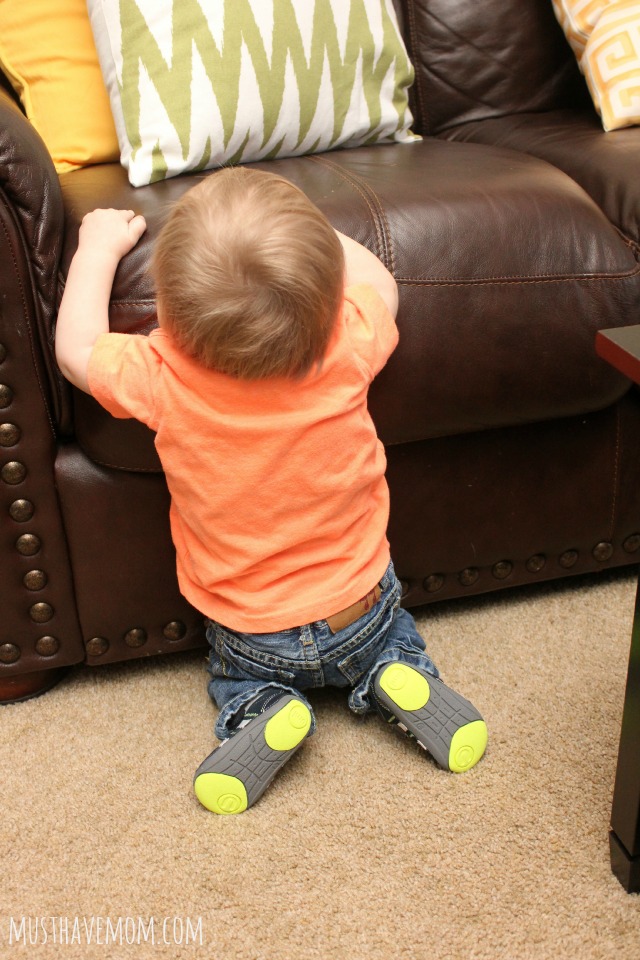 His trusty Umi shoes helped him get a grip on the carpet and he thought he'd test out those Arenn shoes and see if they could help him climb!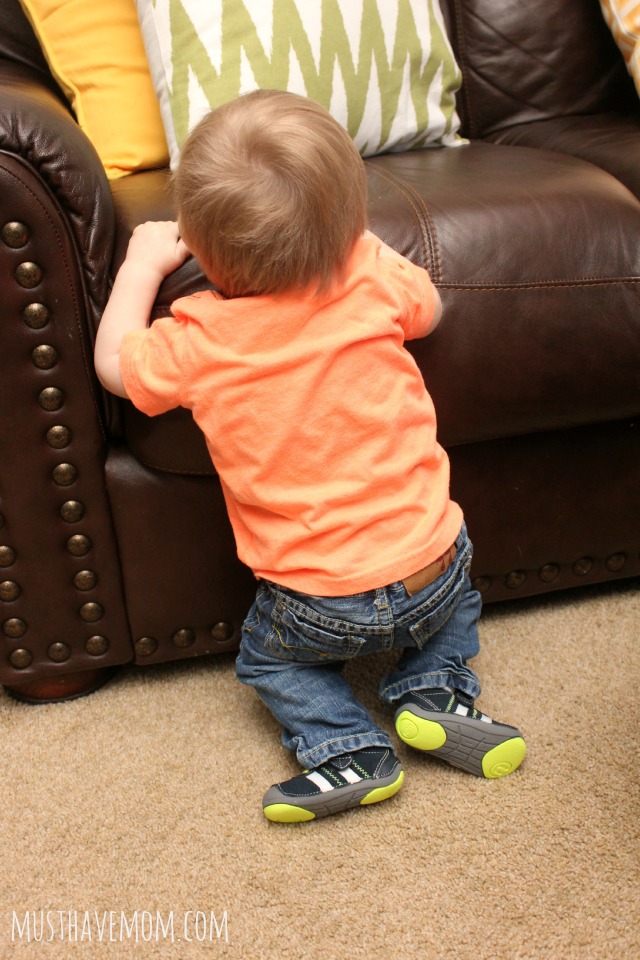 Sure enough he got those little feet underneath him and started pulling himself up for the first time!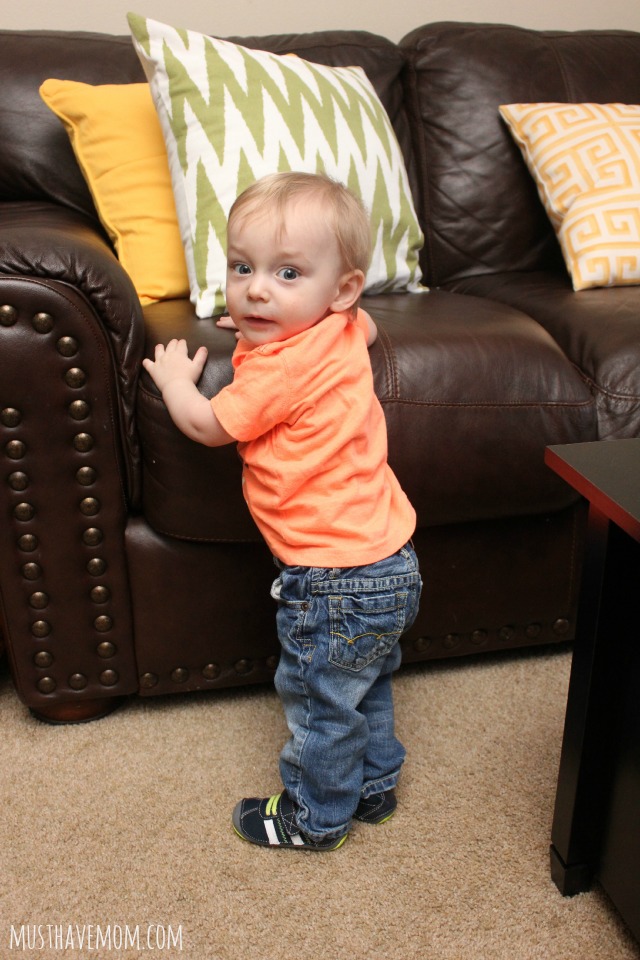 And just like that my baby turned into a toddler 🙁 Wah! Make it stop! What a big boy! Now watch out because he thinks it's pretty cool to clear off the coffee table and throw my candles off the end table. Now I'm having to baby proof a whole new level of my house! I'm in love with those adorable little Umi Arenn shoes that saw him through his first time pulling himself up on the furniture!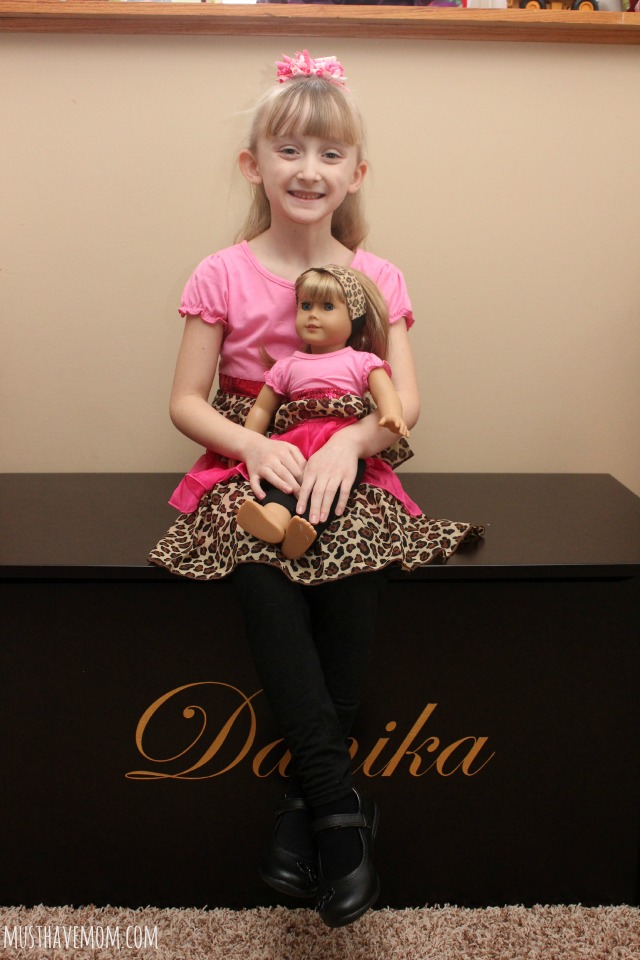 Danika is my sweet little princess in a house full of boys so I'm so grateful that she is a girly girl that loves all things pink and frills! These Alexa Umi shoes are the perfect addition to all of her adorable girly outfits! Perfect when paired with leggings like she did here, equally adorable with dresses and perfect for everyday play too! They are comfortable and girly. The perfect combination!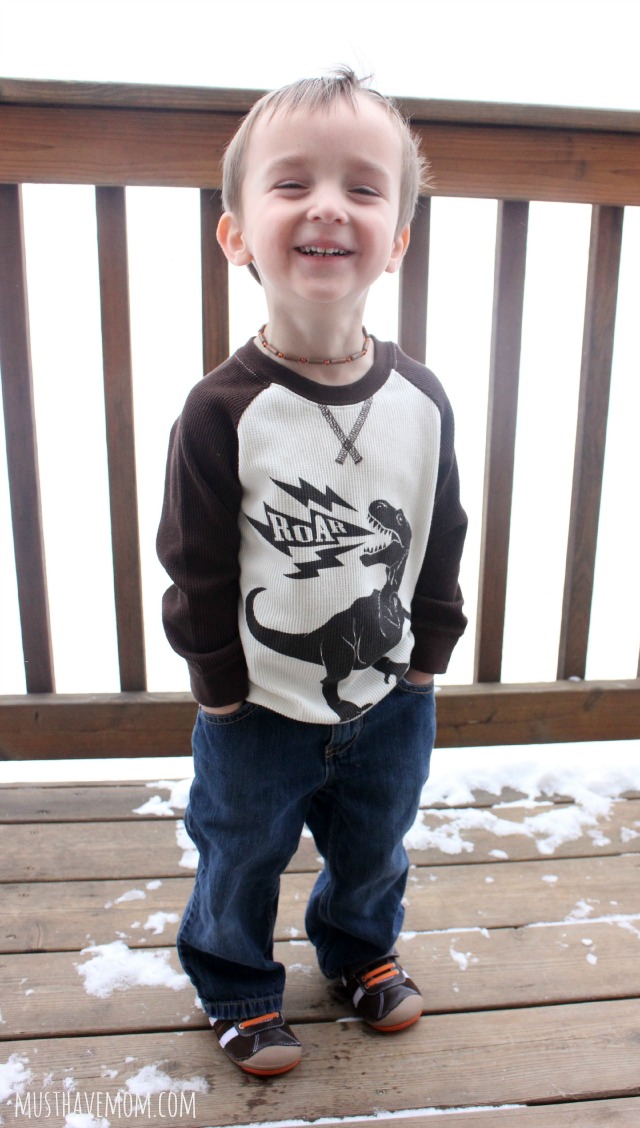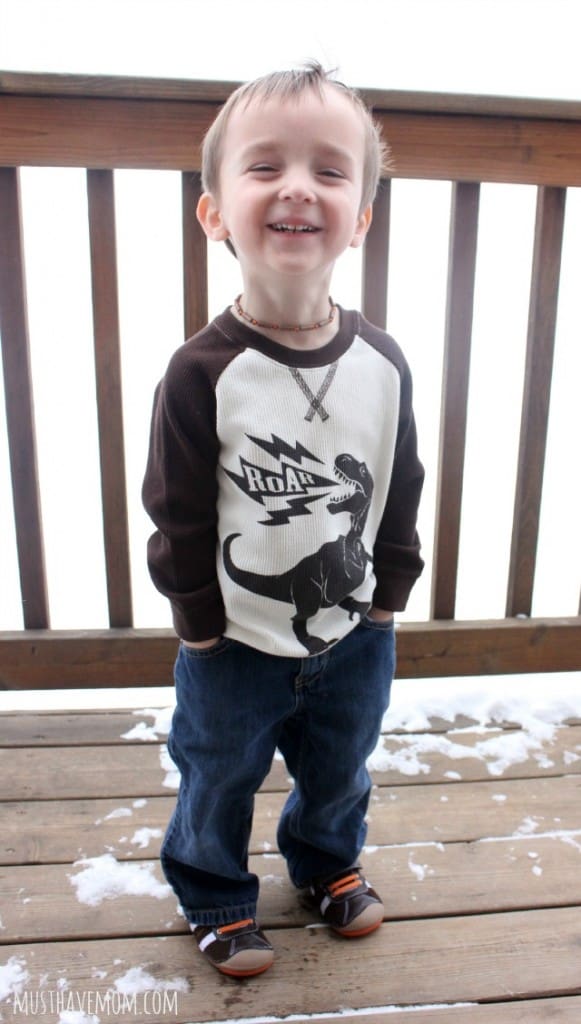 Carson is my wild man and he is quite opinionated! One thing is for sure with him. He will ONLY wear Umi Shoes. He refuses to put any other shoes on when it's time to go out the door. It doesn't matter if his Umi shoes match his outfit or not. He will not put any other shoes on. Good thing we love Umi shoes and have several because he gets very particular about his shoes! He doesn't like anything uncomfortable and pitches a fit when his sock isn't sitting just right on his foot. With such sensory issues on his feet I'm so happy that he loves Umi shoes and it really speaks to their comfort level. He's their biggest fan! I was thrilled to replace his other pair (that he outgrew) with these adorable Arenn Umi Shoes that Carson loves.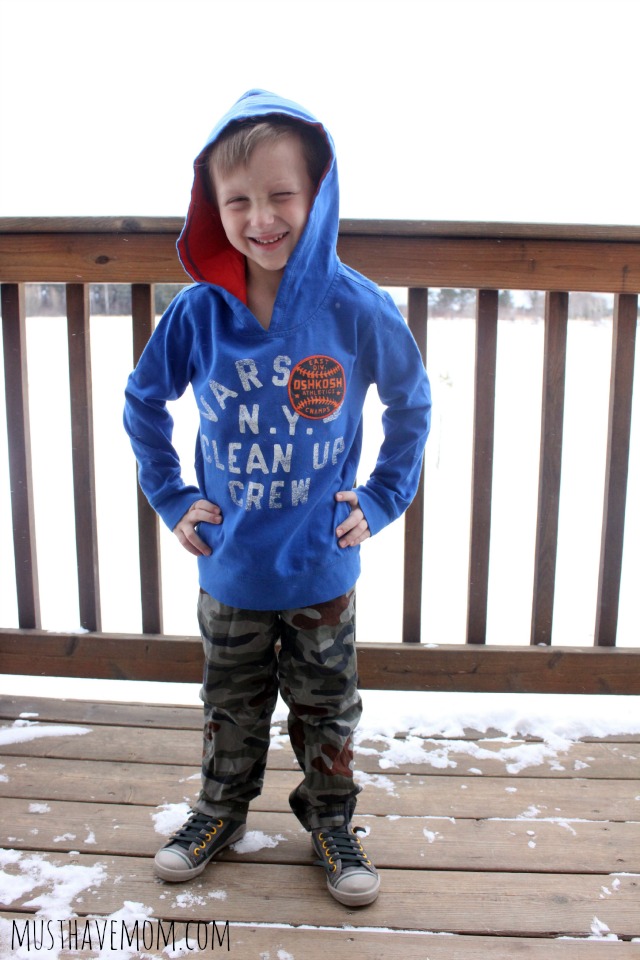 Aiden is my sweet little boy who aims to please. He has been through more in his short lifetime than his siblings have as he has dealt with a life threatening peanut allergy and asthma from the age of one. Now at five years old, his Umi shoes have seen him through his first year of preschool at a public school. Aiden was the first boy with a life threatening peanut allergy to attend his school so we had a lot of work to do in order to make the school a safe place for him. It's been a very scary year for me and a very exciting year for Aiden. He is growing up so fast and I'm having to let go of him and trust he will be okay! His Jett Umi Shoes are beyond adorable and perfect for every stylin' preschooler!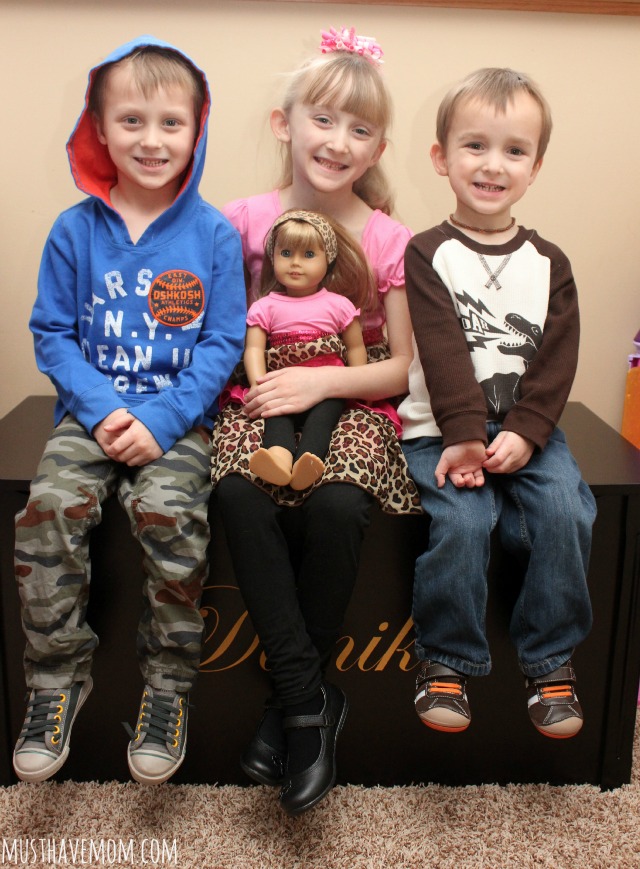 My kids have had an exciting 2014 and I can't wait to see what firsts are in store for them in 2015! I know one thing is for sure, their Umi Shoes will see them through it!
You can find these adorable Umi Shoes and many of our other favorite styles on Umi's site!! They have sizes from baby up to big kids!
Win! One reader will win a $60 Umi Shoes Gift Card! Enter below 🙂