This is a sponsored post written by me on behalf of Park 'N Fly Airport Parking. All opinions are 100% mine.
Travel with kids can be stressful. Add an airplane trip into your travel plans and that can add a whole new level of stress to your trip. Use these must have tips to fly with kids AND keep your sanity!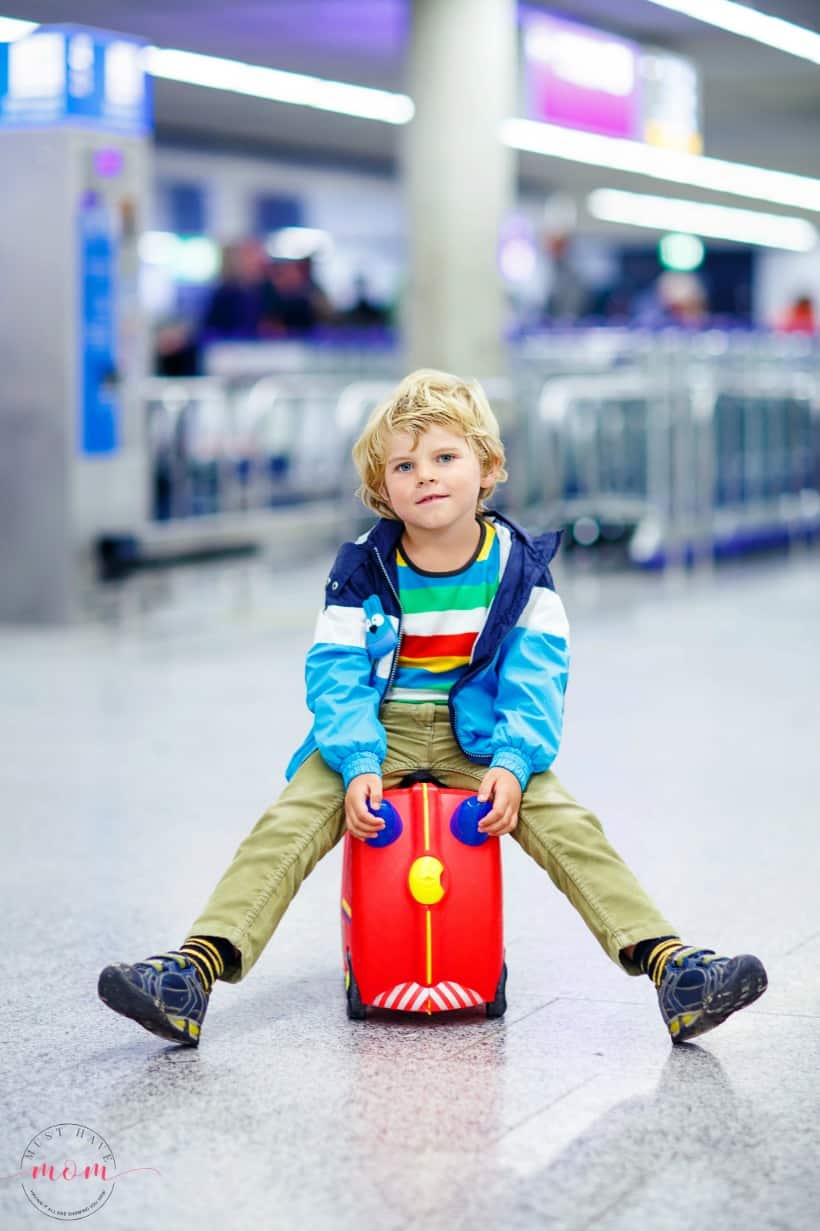 What To Do BEFORE You Fly With Kids
The biggest tip I can give you when it comes to travel with kids is preparation! Be prepared and all the little missteps that come up will seem much less catastrophic. Here are some must have tips for BEFORE you fly with kids!
1.) Schedule flights during the kids BEST hours: Many people thing nighttime flights or flights during nap time will be best so that kids will sleep during the flight. I couldn't disagree more! You can't count on your kids dozing off during the flight, however, you can count on the kids having major meltdowns if they don't fall asleep. Instead, plan your flight for the hours when your kids are at their BEST. Typically this means morning time when they've just woken up and eaten so they are well-rested and fed.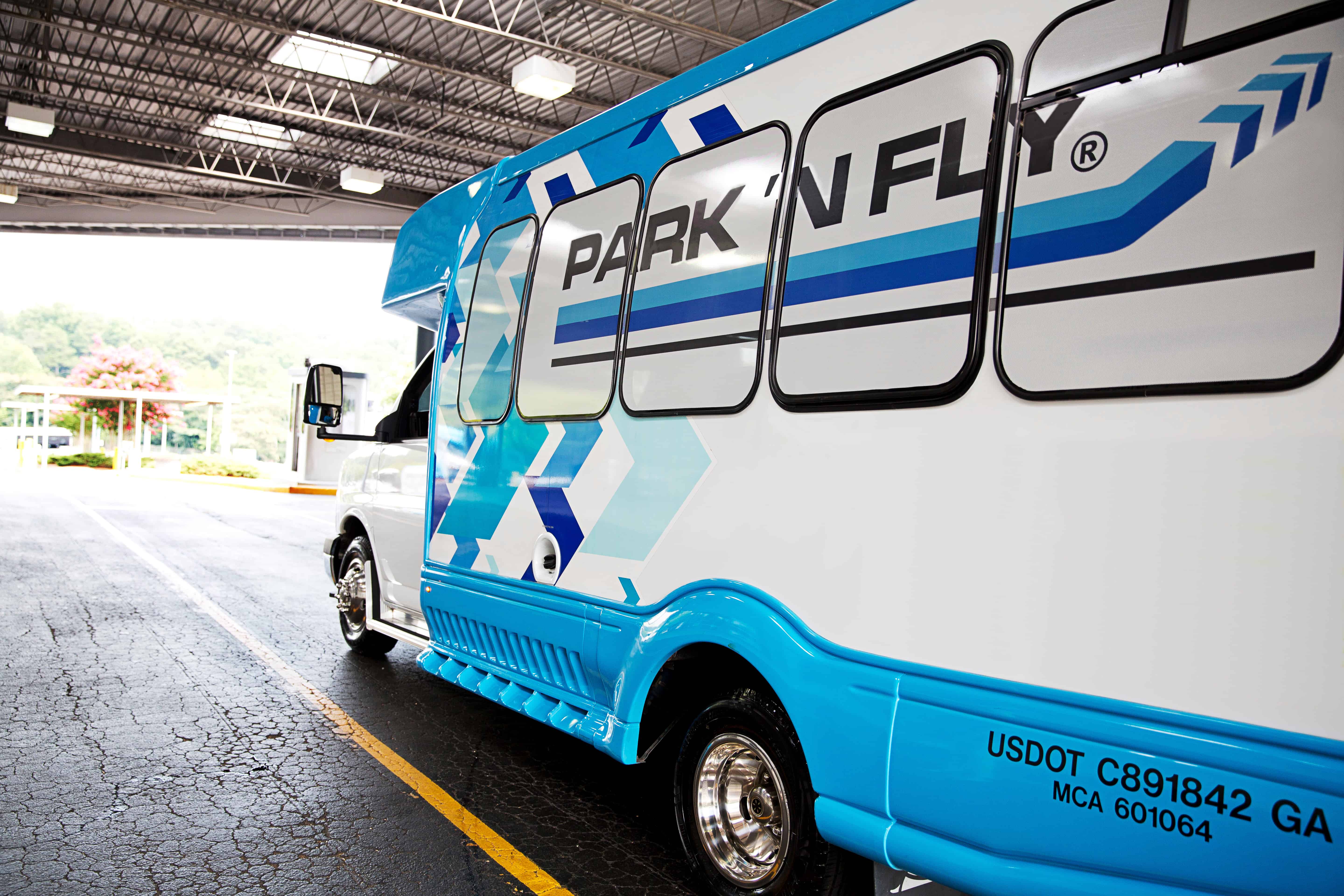 2.) Plan where you will park and how you will get all of your bags to the terminal. Flying with kids generally comes with a LOT of baggage so don't wait until you get to the airport to try and figure out how you will get all the kids, baggage and yourselves to the terminal. Use Park 'N Fly for easy airport parking that will save you money and they will even pick you up at your car and take you right to the terminal – no dragging bags, walking alone, or having to wait for a bus. You can make your reservation online before the trip so you know you have a parking space and you can even prepay to make everything go faster and easier. When you return home they will pick you up and return you to your car! Plus many of the lots offer special services like car washes, oil changes, pet boarding and much more.
Check out how Park 'N Fly Airport ParkingPark 'N Fly works:
Be sure to sign up for their ​ Frequent Parker Loyalty Program and earn free days!
3.) Check your departure times and make a plan: Check your arrival and departure times, along with any layovers and make a plan. Plan what time you need to leave for the airport and allow a lot of extra time in case anything comes up. If you use Park 'N Fly they will pick you and your bags up at your car in 5 minutes or less and drop you off at your terminal. Plan for meal times that may occur during flights or layovers and bring snacks to keep the hunger at bay.
4.) Check in online as soon as you can: Most airlines allow you to check in online where you can pay for your bags and print your boarding passes. Do it! This will save you a lot of time at the airport and you'll be set for your flight should anything come up on the way to the airport and delay your arrival. Make note of how far in advance of the departure time you will need to arrive at the airport. Most airports require you to arrive 2 hours early to clear security and make your flight.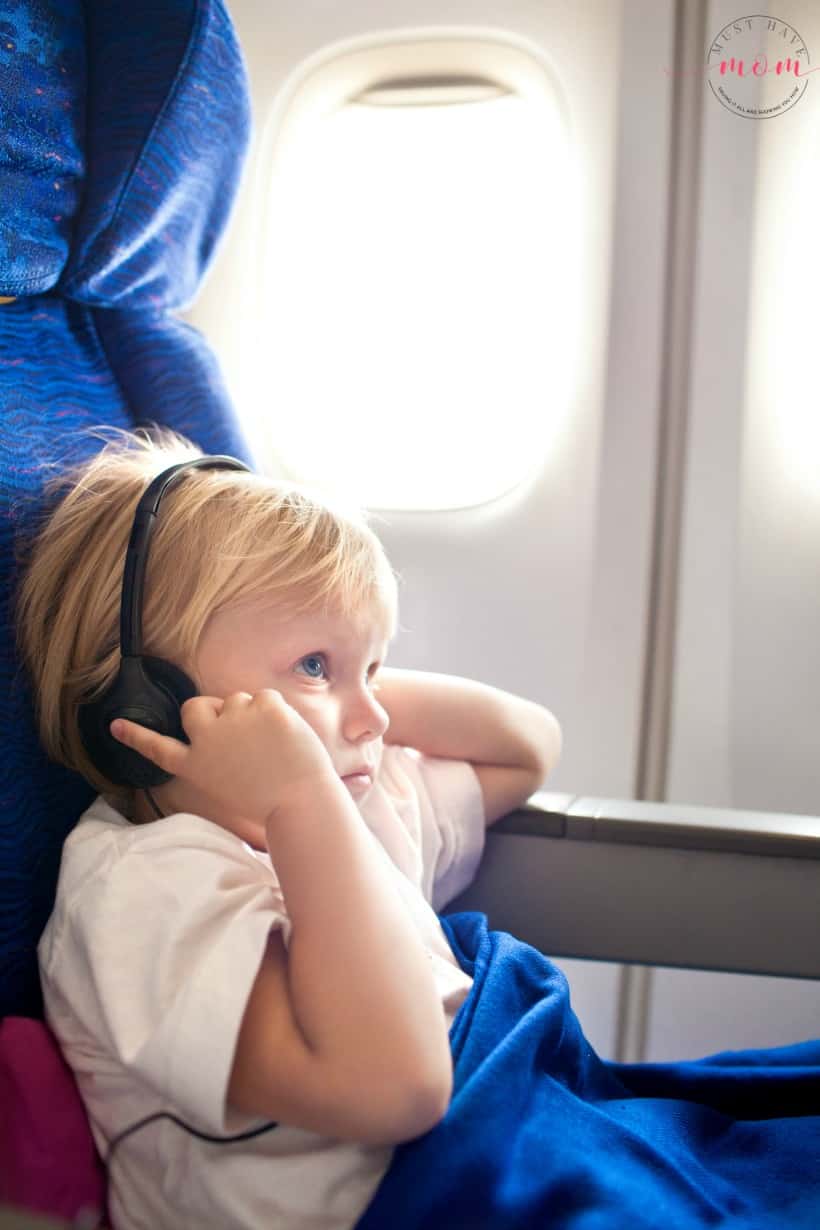 Tips For Flying With Kids:
Use these tips to save your sanity when the day comes to travel with kids! Flying doesn't have to be stressful. Remember to stay calm or the kids will smell your fear and anxiety and feed off of it. Keep the attitude upbeat and use these tips to stay sane!
5.) Bring plenty of small toys (nothing noisy), electronics loaded with music/games/movies, coloring books, new toys that will be fun and exciting (wrap them for extra fun) and things they don't normally get to play with which will hold their attention longer.
6.) Dress in dark colors and layers: This certainly sounds odd, but spills will happen and if you dress in dark colors it will help hide the baby spit up on your shirt by the end of your traveling day! By dressing in layers you will be ready for temperature changes too. Planes can be freezing or extremely hot so be prepared.
7.) Bring plenty of wipes and zip top baggies: Trust me on this one. You'll need these for everything from sticky hands to air sick bags. Bring more than you think you'll need! When baby has a blowout or your son doesn't finish his banana, you'll be glad for the baggies!
8.) Pack a change of clothes for you and your child! Between spills and potty accidents, you never know who will need a new set of clothes. There is nothing worse than being stuck in an outfit that has been soiled.
9.) Bring hand sanitizer! Planes are gross and kids touch everything so bring plenty of hand sanitizer to use before eating or touching your face.
10.) Bring plenty of fun snacks to keep your kids happy: There is nothing worse than a "hangry" kid and snacks will help prevent this from happening! Planes notoriously don't give out much in the way of snacks or meals so be prepared.
11.) Have suckers or bottles handy for takeoff and landing: Be sure your kids suck on a lollipop or bottle/sippy cup during takeoff and landing to help avoid the pain of ears popping from pressure changes.
No matter what the age of your child, these must have tips for travel with kids should help save the day and minimize your stress on the day of travel! Remember to stay positive and expect the worst. When you are prepared for the worst and it doesn't happen, that is always a win!
Pin this travel with kids post: