*Post sponsored by Mirum but all opinions are my own.
If you know a toddler that loves trains then these toddler gift ideas for train lovers will be the perfect guide to purchasing a gift they will love. I'll let you in on a secret too, it's about more than just the toy! I'll show you how to make the gift extra special!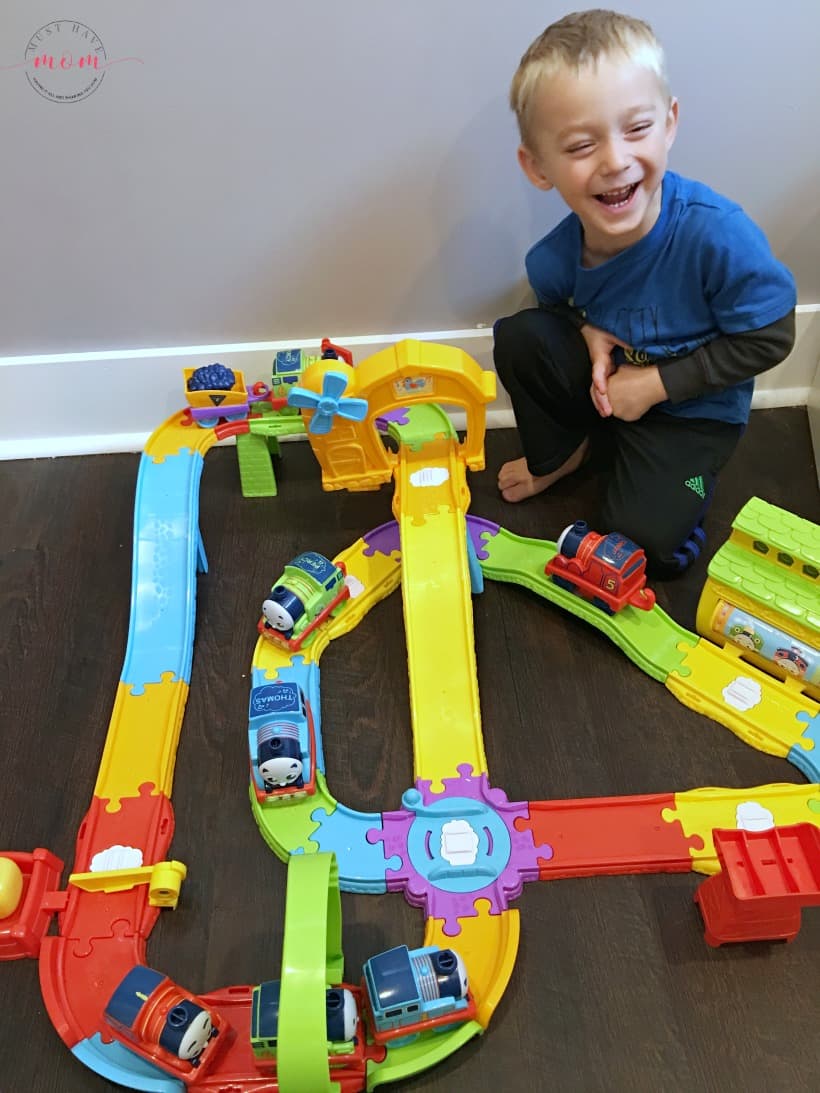 Brady loves trains and we happen to live near many train tracks. It's no wonder he developed a love for playing with trains. When I set out on a hunt for the perfect toddler gift ideas for train lovers I found some awesome options and put them to the test with Brady. These are the toys that stood out, paired with an extra special touch at the end!
Toddler Top Toy Picks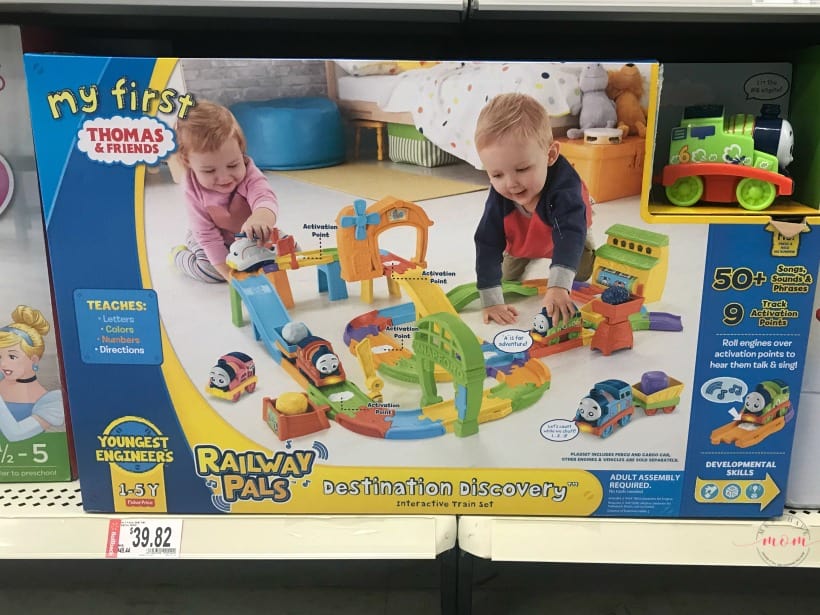 The train set that really impressed my little train lover was the My First Thomas & Friends™ Railway Pals™ set. He was over the moon for this set. We found this fun train set in the toy aisle at Walmart! You can also find it on Walmart.com.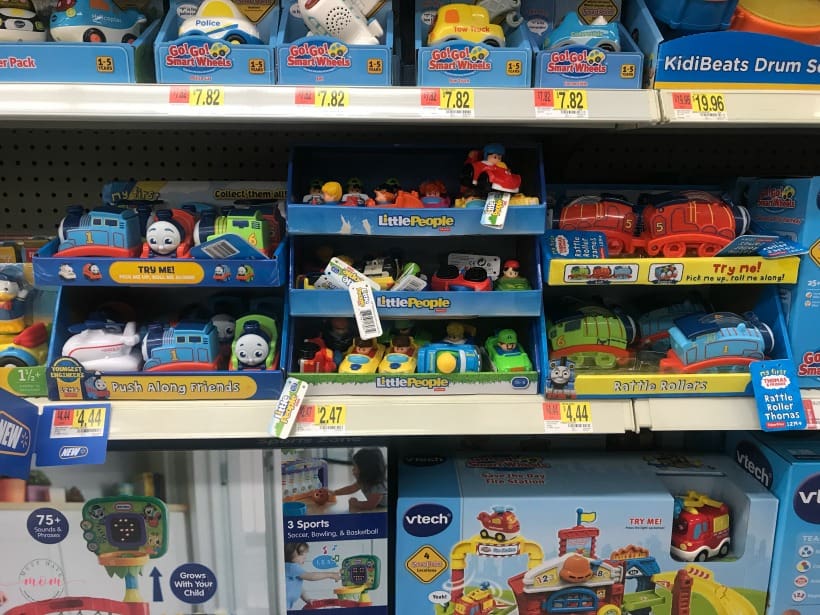 Another toy that scored high on our list was the Railway Pals™ which were also found at Walmart (and Walmart.com).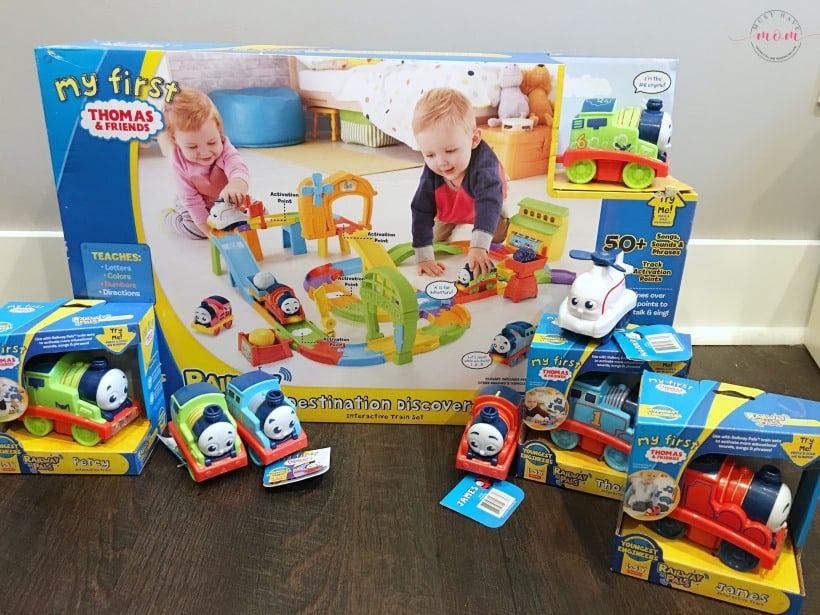 We got a variety of Thomas and Friends toys to try out and these are the toys that we scored highest on the list!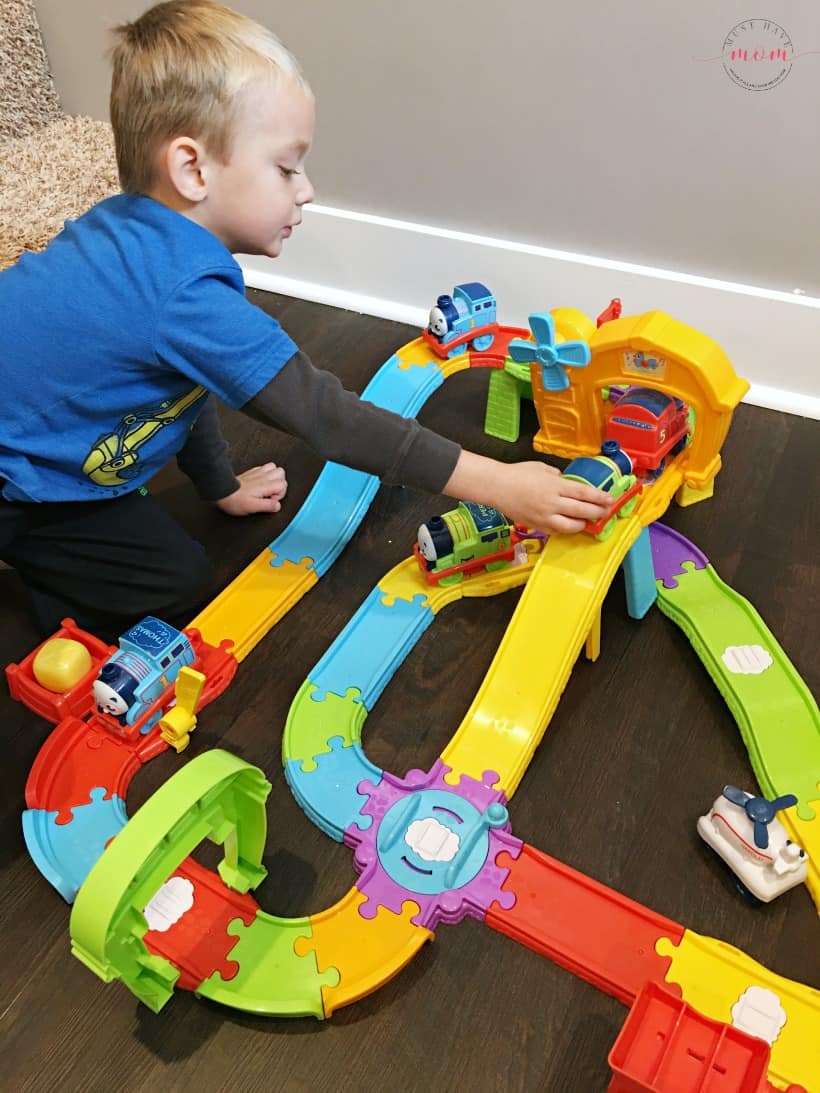 This set earned bonus points for being educational and encouraging my toddler to interact, problem solve and learn. My First Thomas & Friends™ Railway Pals™ has interactive vehicles and train sets with educational features that encourage development in toddlers through motor skills, thinking skills, academics, and inspiring imagination.
Educational Value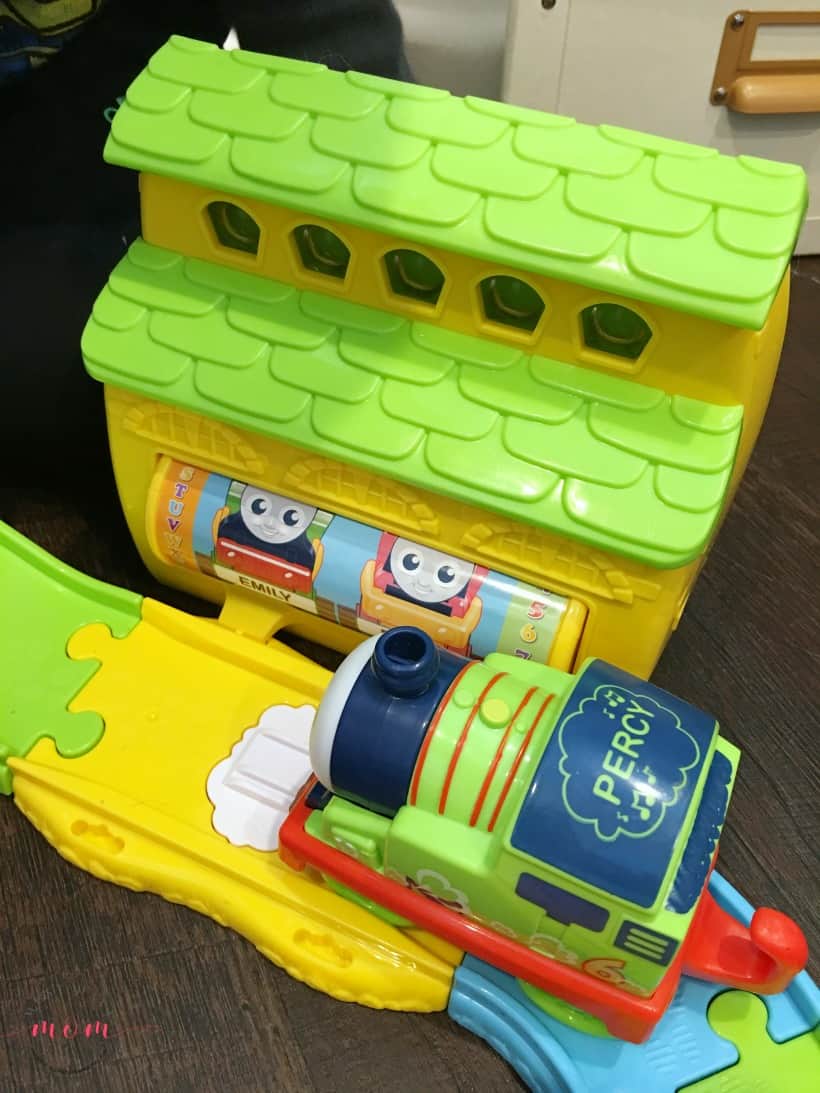 When toddlers roll Percy over the track activation points on this Destination Discovery train set, he'll deliver sounds, songs and phrases that teach letters, numbers, colors and directions. Toddlers can also press Percy's light-up bumper to hear him talk and sing, or activate it by bumping him into the crossing gate.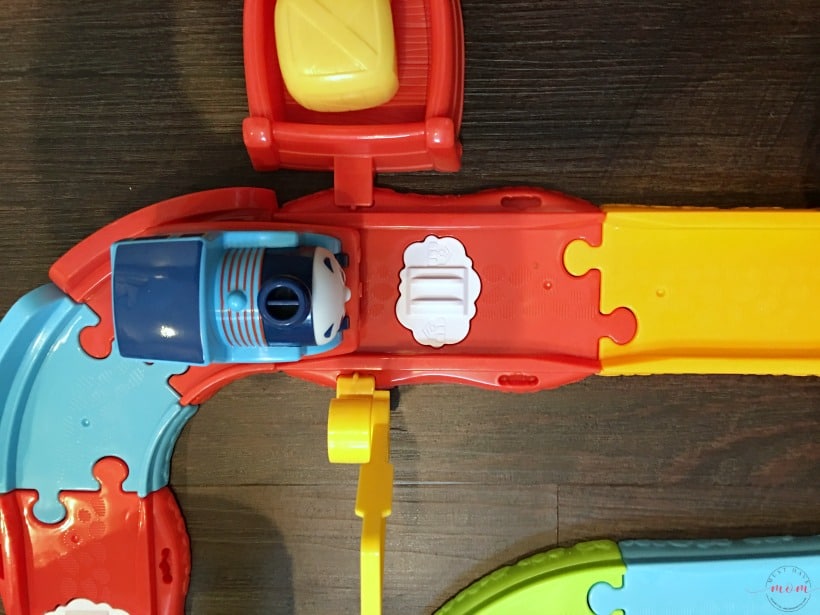 Each of the set's nine activation points will trigger unique sounds and sayings from cheerful songs and destination-themed content, to helpful phrases that encourage children to count, find specific colors, and understand a variety of letters.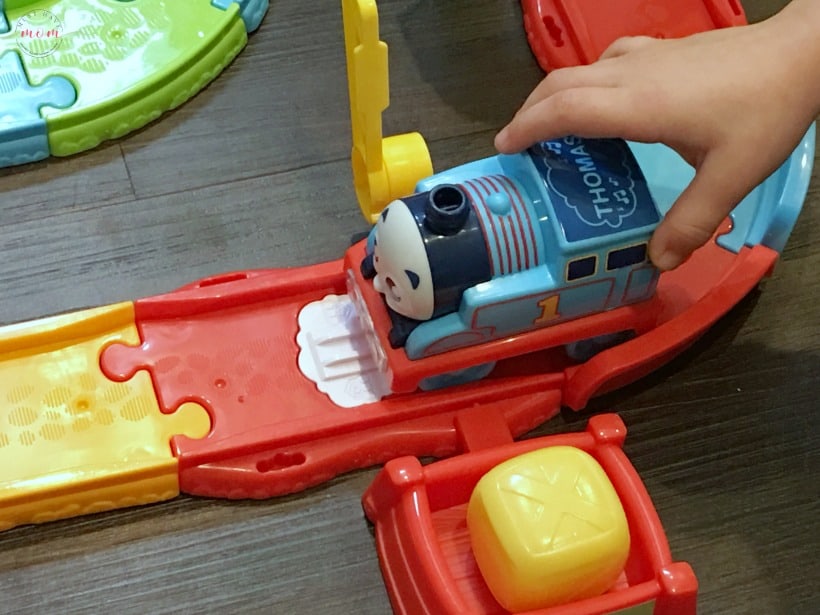 These activities aren't just engaging; they also promote motor skills, foster curiosity, inspire imagination, and encourage understanding of cause and effect. Plus, other Railway Pals vehicles like Thomas, James, Harold and Rosie interact with the activation points on this set to provide their own unique, educational content. Additional Railway Pals interactive train sets can also connect with Destination Discovery to build a talking, singing world of play!
Spin the drum on Tidmouth Sheds to see it light up and watch as Percy races down the hill towards the turntable!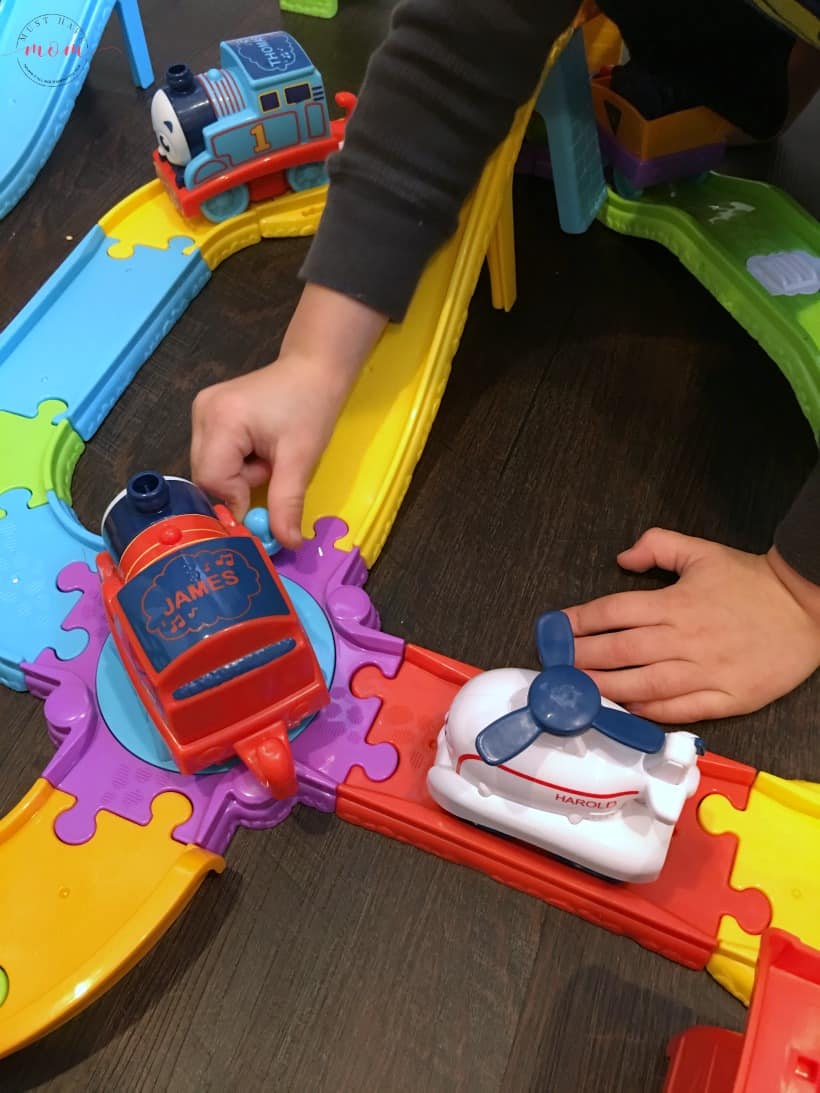 The turntable is fully functional and Brady loves turning the trains from one direction to another.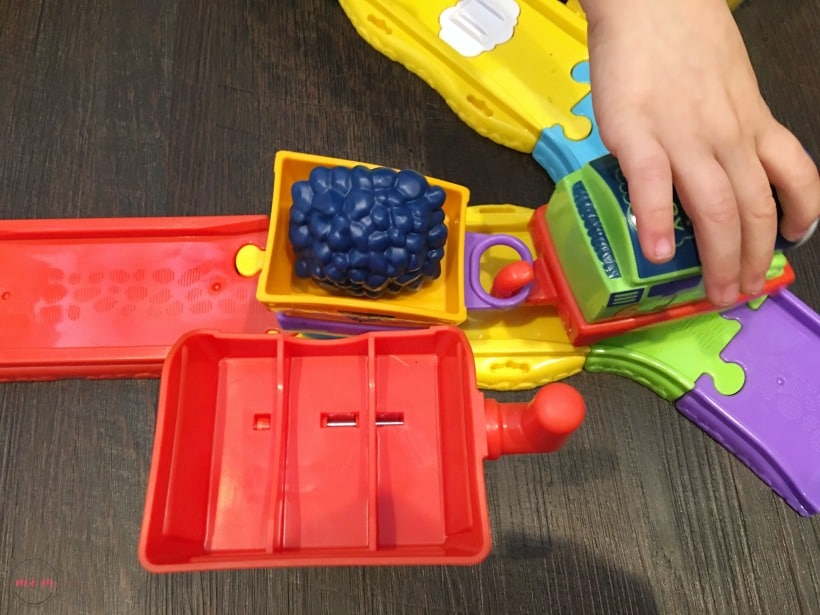 Brady loved using the cargo loader to dump cargo pieces into Percy's cargo car. Once his cargo car is loaded he is off!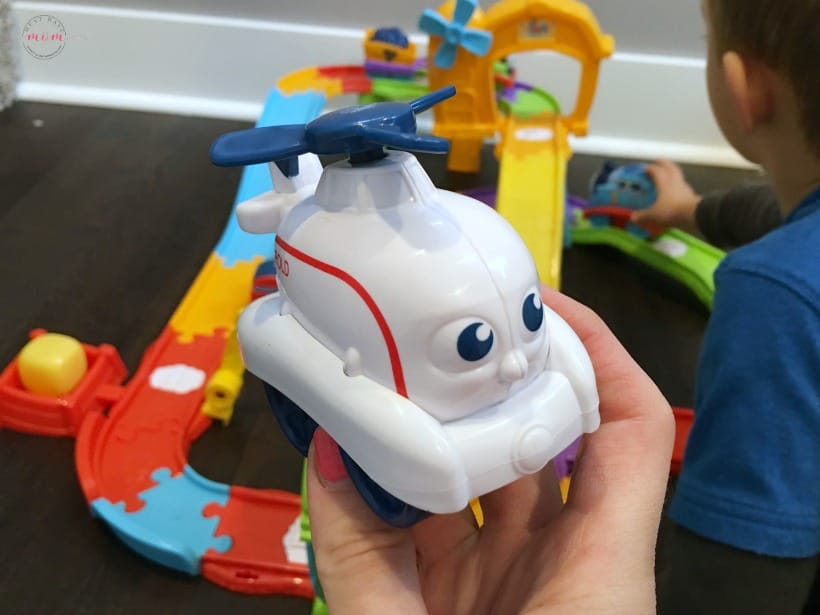 The Railway Pals also fit on the train tracks. Press the vehicles' light-up bumpers to hear them teach toddlers about specific letters, different colors, and counting. These cute, heroic characters also interact with track activation points found on Railway Pals train sets (sold separately). When toddlers roll them over the activation points, they'll hear even more educational sounds, songs and phrases.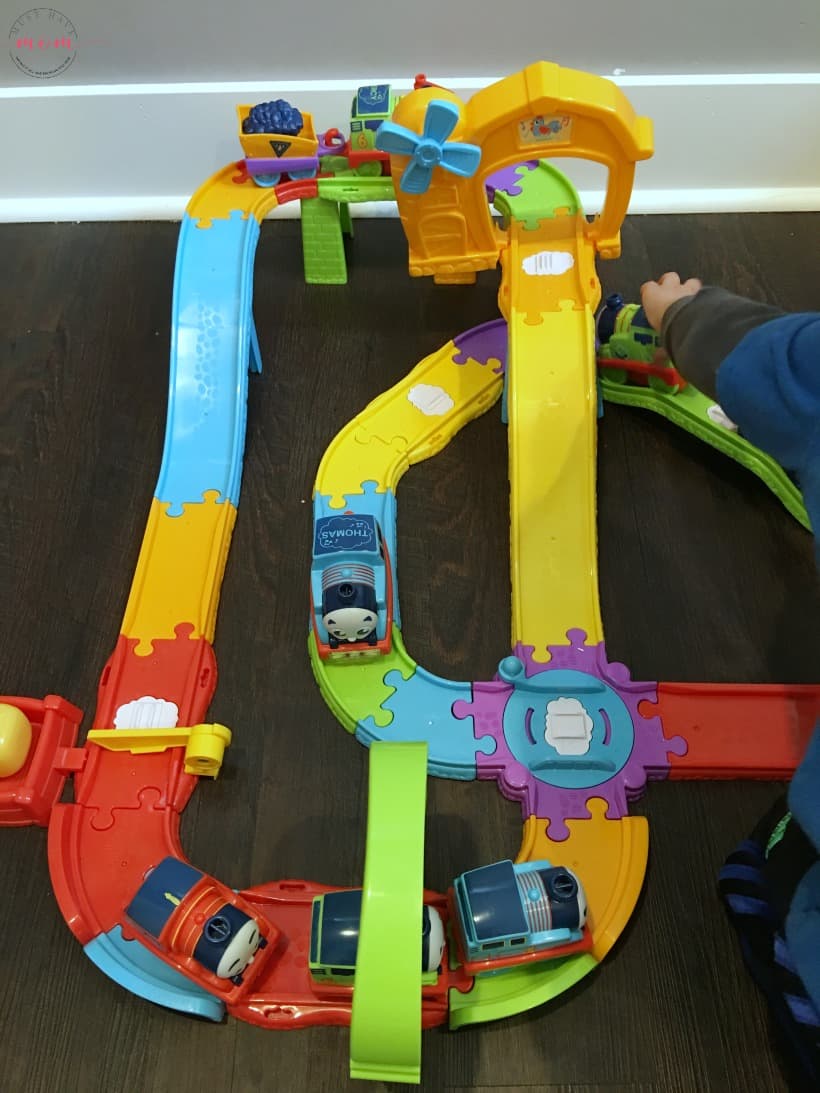 The possibilities with this Thomas and Friends set are endless! I love how they all interact together and offer different learning opportunities for my toddler. This set is ideal for ages 1 to 5 since it offers so many different ways to play!
Make It Special!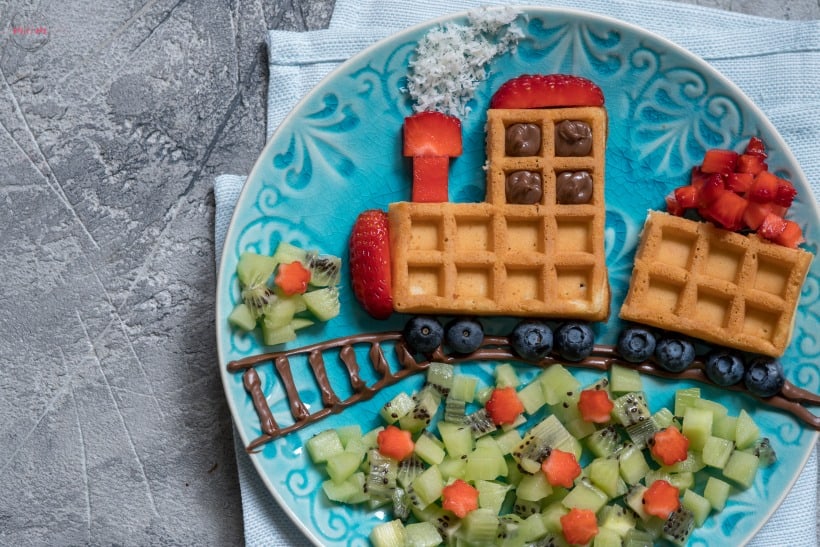 In my opinion, the best toddler gift ideas include your time. Studies show time and time again that what kids really want from us is our time. So rather than simply gifting these fun trains and train set, go a step further and have a train themed breakfast together too! Create your own train waffle with fruit, chocolate hazelnut spread and waffles, topped with a coconut puff of steam.
I find the pairing of time and a toddler-tested toy is always a winning combination!
Find these toddler-approved Thomas and Friends toys at Walmart! Perfect for Birthdays or Christmas!
Pin these Toddler Gift Ideas for Train Lovers: