It is almost back to school time and that means lots and lots of new germs. It is the time of year when kids are exposed to a whole mess of different viruses and we get to wait and see which one decides to stick around and spread through the whole house.
Thankfully there are some things you can do to help ensure that your child stays healthy. Of course you cannot prevent every single thing but by following some simple tips, you can help make sure you kids avoid many of the illnesses they will come in contact with.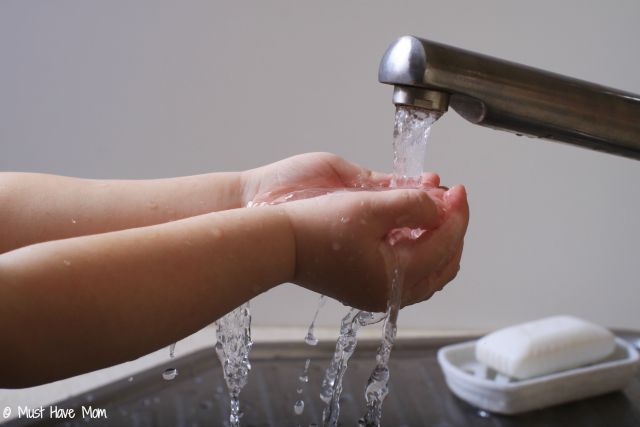 Wash Your Hands Often
This is a big one. By simply washing your hands as often as possible you can help stop the spread of germs. Remind your child to wash before and after eating, after using the restroom, and after playing outside. To be even more effective tell them to use soap for as long as it takes to sing Happy Birthday twice.

MY LATEST VIDEOS
Use hand sanitizer.
Give your child alcohol-based hand sanitizer to keep in their desk or backpack. When washing hands is not an option, hand sanitizer after using a shared computer, pencil sharpener, water fountain or other community object will help stop the spread of germs.
Always cover your mouth and nose when you cough or sneeze. Give your child a package of tissues to keep in his or her desk or backpack. Tell your child to cough or sneeze into a tissue, throw the tissue in the trash, and wash his or her hands or use hand sanitizer. If it isn't possible to reach a tissue in time, teach them cough or sneeze into the crook of their elbow.
Finally, tell your child to not share water bottles, food or other personal items. Offer your child this simple rule, if it goes in your mouth, keep it to yourself. This is one time when it is wise not to share with their friends.
Despite being vigilant with washing your hands, not sharing drinks, or food, and covering your mouth and nose when you sneeze, sometimes you still get sick. This is where Doctor On Demand comes in. 

< Doctor On Demand is a healthcare service that provides Video Visits with Board Certified Physicians, Psychologists, and Lactation Consultants via smartphones, tablets, and desktop computers. Doctor On Demand delivers services through employers, health systems, health plans, and directly to consumers. Patients simply download the Doctor On Demand app or visit www.doctorondemand.com, provide a list of their symptoms, and are instantly connected for a Video Visit.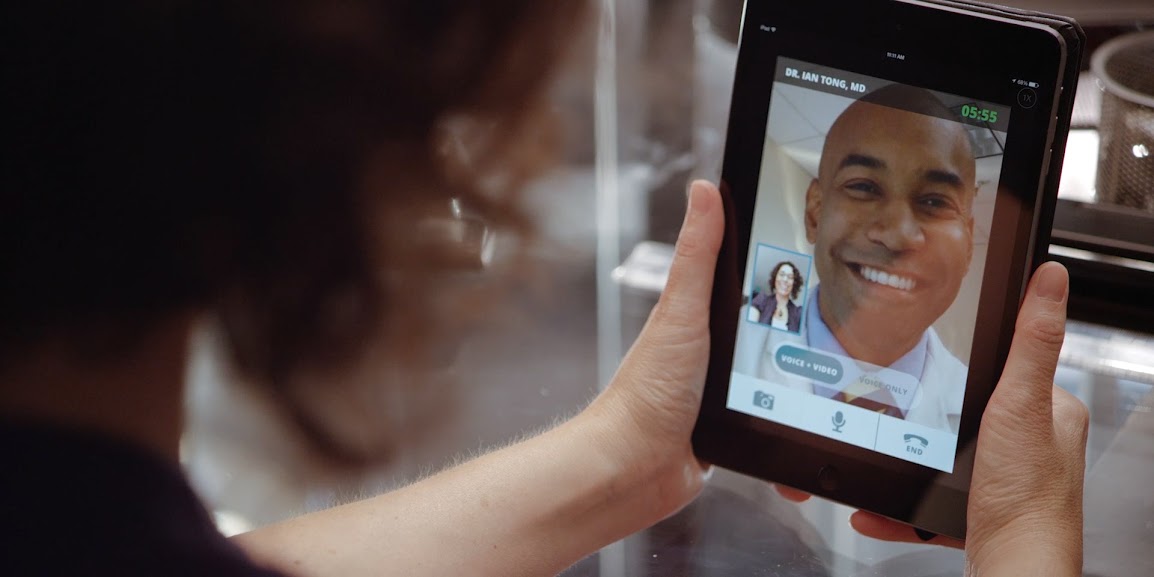 Recently we had a fun little trip out of town. After we got home I woke up with a bit of a sore throat and runny nose. I wasn't feeling really badly at this point but I did not want to leave it alone and it end up getting worse. This seemed like it was the perfect time to try out Doctor On Demand. After I downloaded the app, I just made a list of my symptoms and within 4 minutes I was connected with a licensed physician. He asked me some questions and in no time I had received a diagnosis as well as prescription medication called into my local pharmacy. I was able to do this all from the privacy of my own home. Even better, I was able to do this all while I was resting in bed. 
After my diagnosis, I sent my husband to pick up my prescription while I took advantage of some more rest time. The doctor I spoke to was very friendly and knowledgeable. He asked all the same type of questions my regular doctor would ask and gave a diagnosis that I was confidant with. Even though I was not seen in person, but rather seen via video visit, I was really impressed with how efficient the entire process was. I can see how this will be something that I will continue to do again and again.
The app is free to download and create an account. Or you can use the web service by going to patient.doctorondemand.com on your web browser. You will need Google Chrome in order to use the service on your computer.
Some common issues patients call Doctor On Demand for: cold/flu, sinus infection, allergies, skin issues / rash, bug bite, pink eye, UTI or a yeast infection. Doctor On Demand also offers psychology and lactation consultant services.
Right now you can try Doctor On Demand for yourself, for FREE!!! Your first visit is completely free by using code MUSTHAVEMOM. The code is valid for a medical or psychology visit. Next time your child is sick or you are sick, give Doctor On Demand a try from the comfort of your own home!!
Now that you are armed with all you need to keep you healthy for back to school, let's discuss getting them to sit and do their homework…