*This shop has been compensated by Collective Bias, Inc. (#CollectiveBias) and its advertiser. All opinions are mine alone and should not be taken as medical advice. #HealthySavings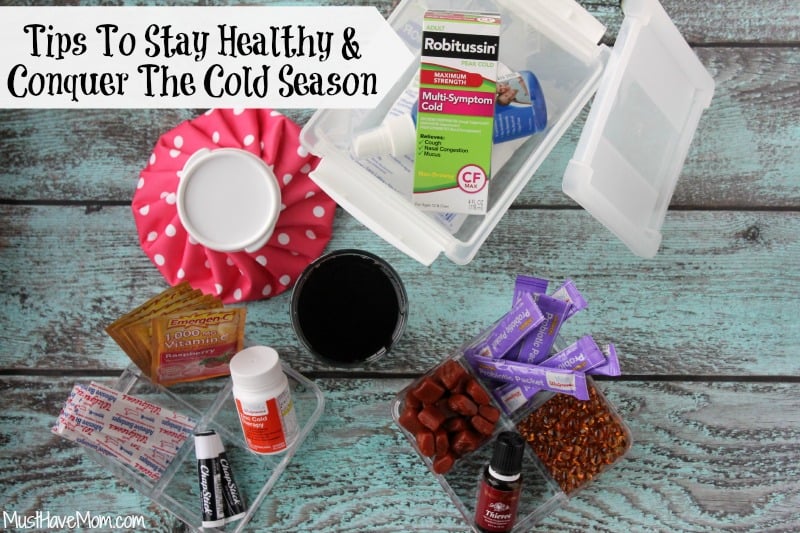 As a mother to four little germ magnets children, I can't tell you how many germs get passed around here. When my oldest child, Danika, started Kindergarten we were sick pretty much all Winter. It was miserable! Since then I've learned a few things and I try and stay ahead of the game and keep my family healthy so we don't get the cold and flu bugs to begin with. If we do get them we generally beat them quickly. I'm sharing my tips and tricks because I know some of you are probably struggling with cold and flu season and little ones bringing home those germs. Don't let them get you down! Fight back! Here are my tips to stay healthy and conquer the cold if we do catch a bug!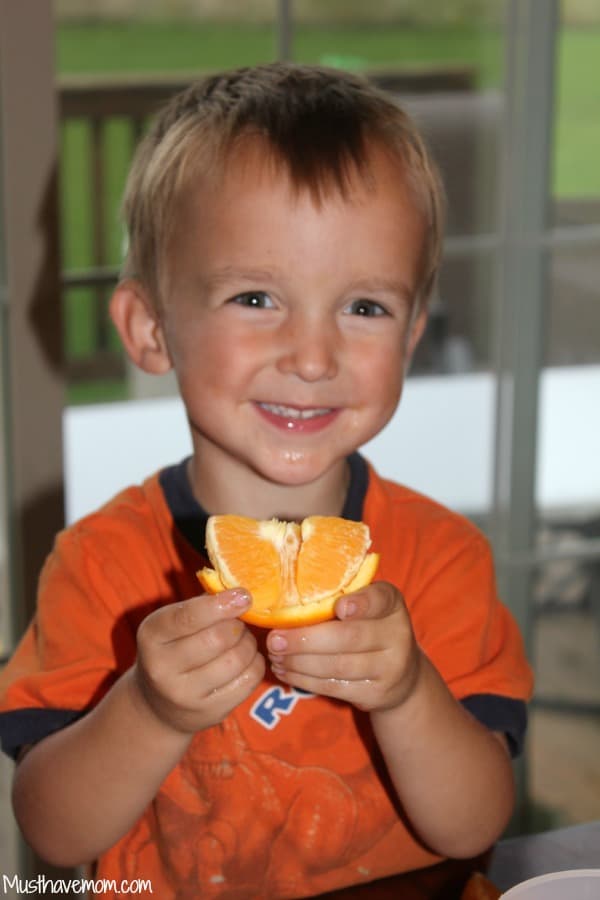 First I will state what should be the obvious, although many of us already know we need to eat healthy and get plenty of rest, we often don't do it! Eat healthy and get your kids on board too. Serve plenty of fruits and veggies and foods high in Vitamin C and low in added sugars. Get your kids to bed early and make sure they get plenty of rest. Be sure to apply that advice to yourself as well and get to bed at a decent hour and strive for eight hours of sleep.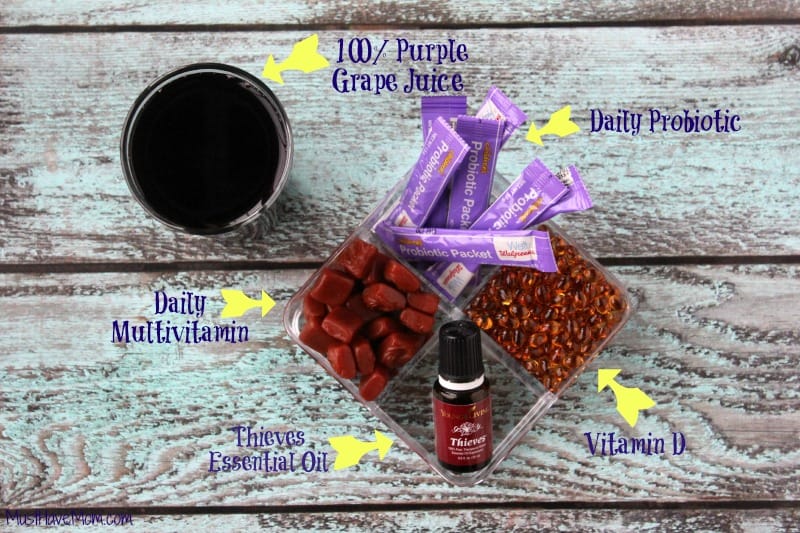 Now on to the good stuff! We have a daily routine designed to help us stay healthy and keep our immune systems on the ready for those bugs to attack and be defeated! Each morning me, my husband and our children each take a multivitamin. We each take one specific to our needs. My husband gets a men's daily vitamin, I take a prenatal because I am still breastfeeding and the kids get gummy vitamins. Each of us also takes a daily probiotic. Probiotics are great for good digestive health and there have been a lot of promising studies on their other health benefits.
We live in Northern Minnesota where there is very little sunshine in the Winter and what little sunshine we do have typically doesn't give us the good benefits of Vitamin D because it is so far from the Earth in comparison to our location. This is true for many regions, especially in the Winter so be sure to take a daily Vitamin D supplement. We each put a drop of Thieves essential oil on our feet each morning for good immune health. Last, I keep 100% purple grape juice on hand and we drink a glass of that each day when the stomach bug is going around. Wonder why? Read this post all about it!
We've been following this daily routine since the kids went back to school in September and so far we've only had one very minor cold go through a couple of the kids. Usually we would have had several colds by now and everyone in the house would have gotten them. In comparison to last year we have definitely stayed healthier. Perhaps that has something to do with our new morning routine?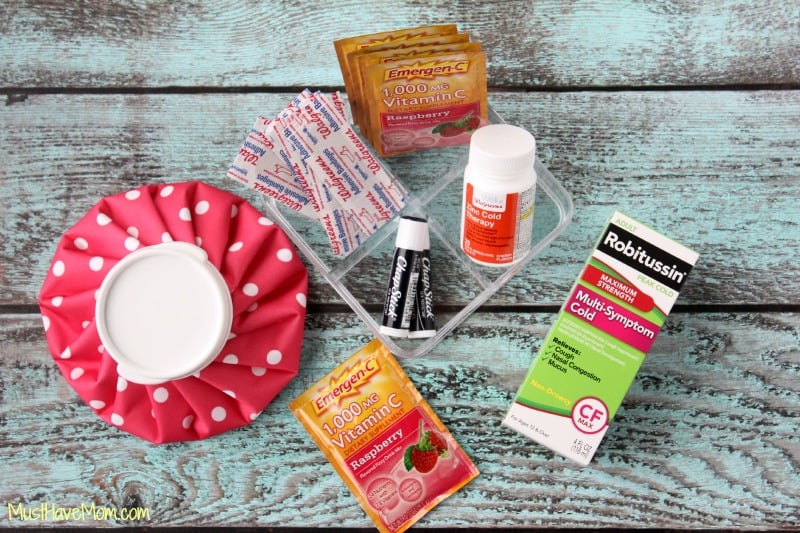 For those times when we do catch a cold or flu bug, I am prepared! If there is one thing I've learned as a mother to four children, it is that illness always seems to strike at the worse time! You know what I mean. 11pm your child spikes a fever and you are up all night caring for them. Friday at 5 your child's minor illness becomes more concerning and rather than a quick call to the Pediatrician, you end up in Urgent Care for hours. It's always the worst timing! Don't be caught unprepared this cold and flu season. Stock up on the essentials now so you can quickly get over that cold or flu bug and get back to feeling better in no time! These are a few of the essentials I keep in my medicine cabinet. Whenever I start to feel that tickle in the back of my throat, I know I'm coming down with something so I go on the defense and start taking Zinc and Emergen-C immediately. Start treating your cold at the first sign of it and hopefully you will conquer it in a shorter amount of time!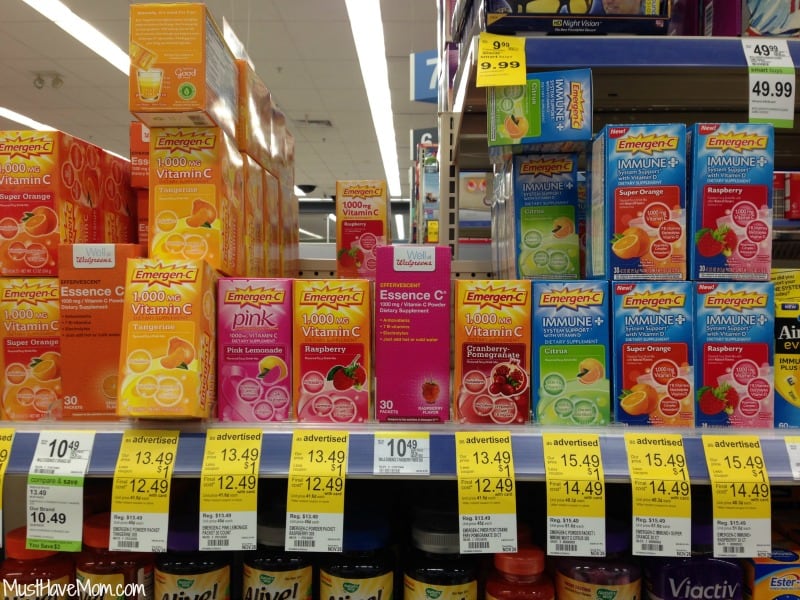 I went to Walgreens last night and stocked up on all my favorite essentials because they all went on sale! If you haven't stocked your medicine cabinet yet then take advantage of the awesome deals going on right now at Walgreens. I grabbed Emergen-C and used a $1 coupon from their monthly coupon book (grab one in stores) and got 30 packets for $12.49. Raspberry is the best tasting flavor in my opinion! You can save up to $10 on participating Pfizer products at Walgreens just by using the coupons in the coupon booklet which is available in stores.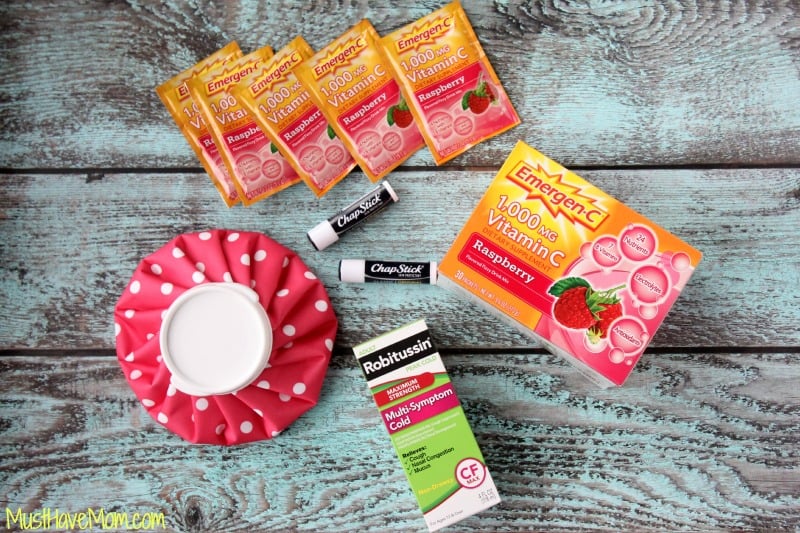 I also took advantage of the coupons on ChapStick and Robitussin. The kids lips are always dry in the Winter and they need their own chapstick just as much as I do so I grabbed a handful of ChapStick so we all have them! I love having a retro hot/cold pack on hand for those boo boos or fevers. It's so fun and the kids think it's cool so it cheers them up. Robitussin is my favorite brand cough medicine and is a must for your medicine cabinet. Don't wait for middle of the night coughing fits to buy it. Get ahead of the game!
Being prepared and proactive are my biggest tips for you! Get proactive and stay healthy and when you do catch a bug, get on top of it quickly and be prepared for it so you aren't running to the store in the middle of the night!
What tricks and tips do you use to stay healthy?