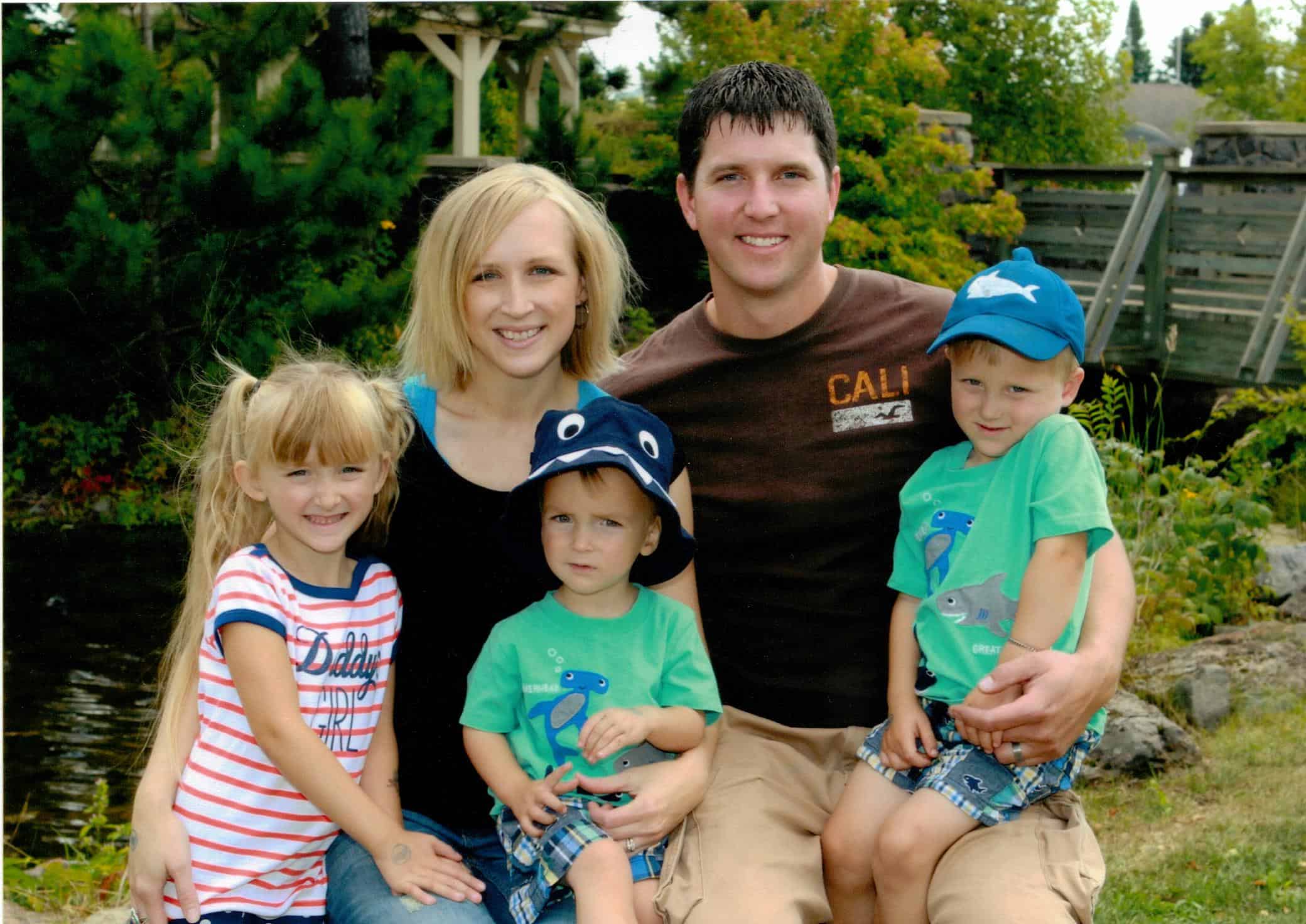 Dressing for group photos can be difficult. Deciding what to wear is a crucial element of capturing a photo that looks fantastic. Today I'm giving you some of my tips on dressing kids in coordinating fashions for family pictures. These tips also apply to family photos and group shots. I'll also share how to capture great photos of your kids.
This family picture was taken last Summer when Brady was still in my belly! I love how nice it turned out. When picking out outfits for everyone to wear in the photo I concentrated on getting colors that coordinated well without having to make sure everyone matched. While it can be easier to go the route of having everyone wear the same color, it doesn't always look better. Having a little diversity of color, while still coordinating is key. They boys wore their matching Gymboree Shark outfits and coordinating hats from the same collection. My husband and I stuck to darker colors while I added a blue tank underneath my top for a pop of color that matched the boys outfits. Danika was in yet another color with her striped tee, but it also incorporated the blue that matched the boys outfits. In the end we ended up coordinating quite nicely without looking like we tried to hard.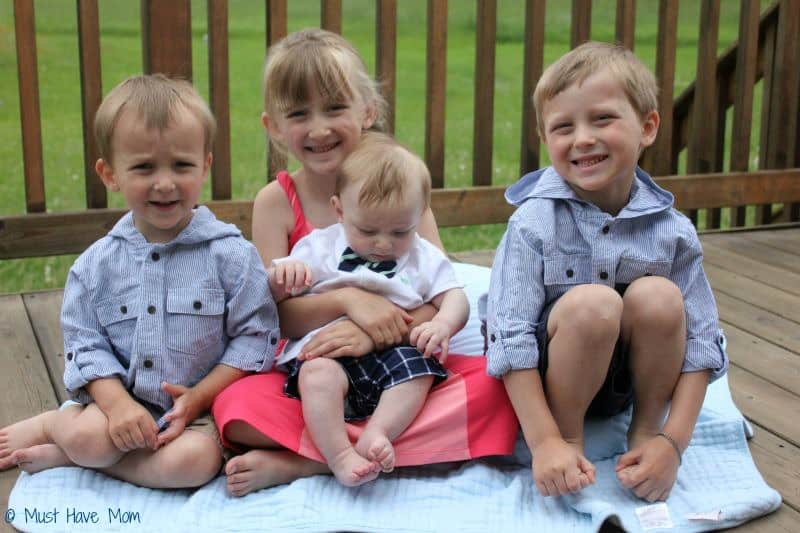 This Summer I wanted to capture a picture of all four of my kids together. Did you hear me right? Yes, all four kids. Together. That in itself is a challenge, nevermind picking out outfits! Choosing their outfits was the fun part! Trying to get them to all look at the camera and smile at the same time was not quite as much fun. We have a few weddings to attend this Summer and the kids will need to attend one of them. I wanted to get them cute outfits that coordinated and would fit with an outdoor wedding theme. For the boys I decided to go with a relaxed beach look and stuck in the blue color family. I absolutely fell in love with their Gymboree Striped Linen Blend Hoodie Shirts. They are beyond adorable. I coordinated Brady in his outfit which is out of this world cute with that little bow tie! Danika was our pop of color in her Colorblocked Maxi Dress from Gymboree. Their outfits all coordinate nicely without having to have everyone in the exact same thing or even in the same color.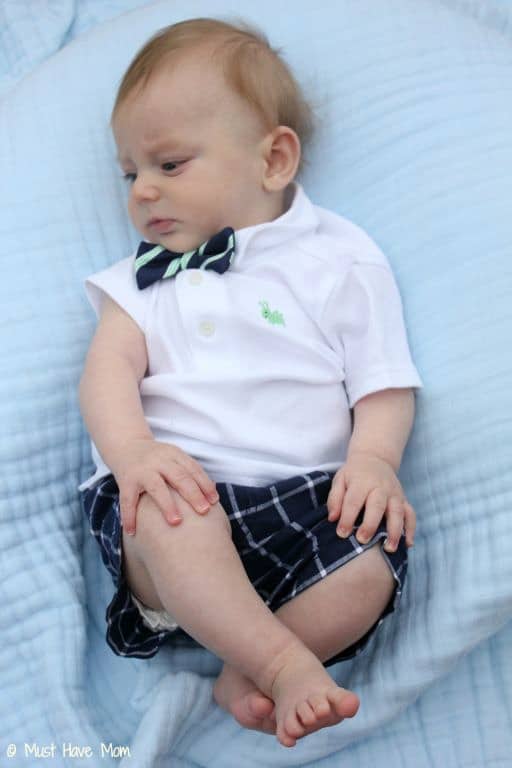 I am in love with Brady's Gymboree Grasshopper Bowtie Polo Shirt and Tattersall Shorts. They are absolutely too cute for words! That bow tie just melts my heart. It is built right in to the shirt too and easily buttons in place.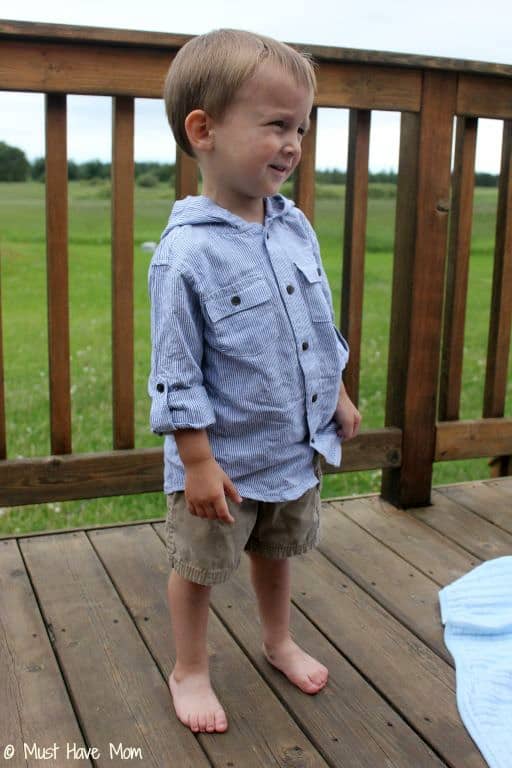 Carson is wearing a Gymboree Striped Linen Blend Hoodie Shirt with khaki shorts. I love the relaxed beach look.
Aiden is also wearing the Gymboree Striped Linen Blend Hoodie Shirt but I paired his with navy shorts so that he and Carson wouldn't be too matchy.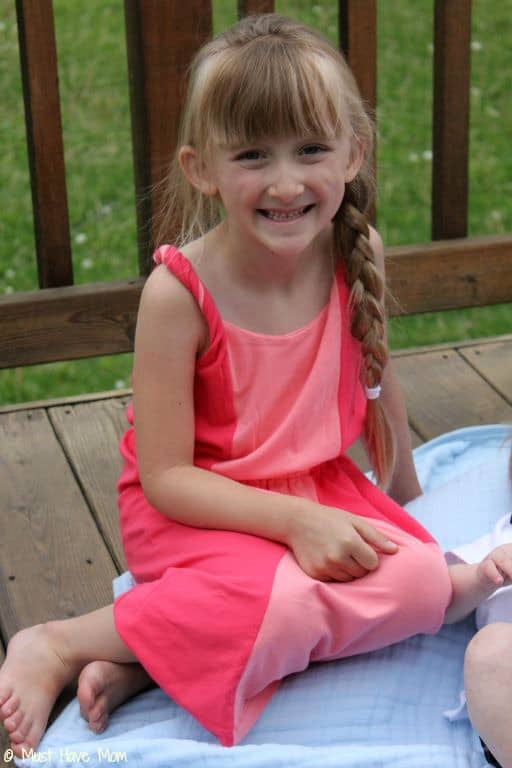 Danika is my little princess of the bunch and she popped in this Colorblocked Maxi Dress. The style fit perfectly with the relaxed beachy feel.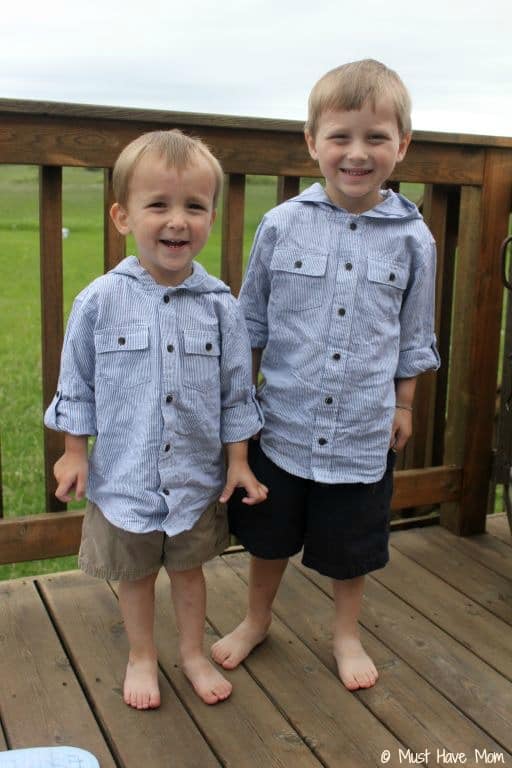 When trying to capture photos of your kids there are a few tips to keep in mind.
Shoot photos on an overcast day. Cloudy days or shade photograph better than direct sunlight.
Take lots of pictures. To get a picture with boy my boys smiling meant I had 20 other photos where one or the other doesn't look good.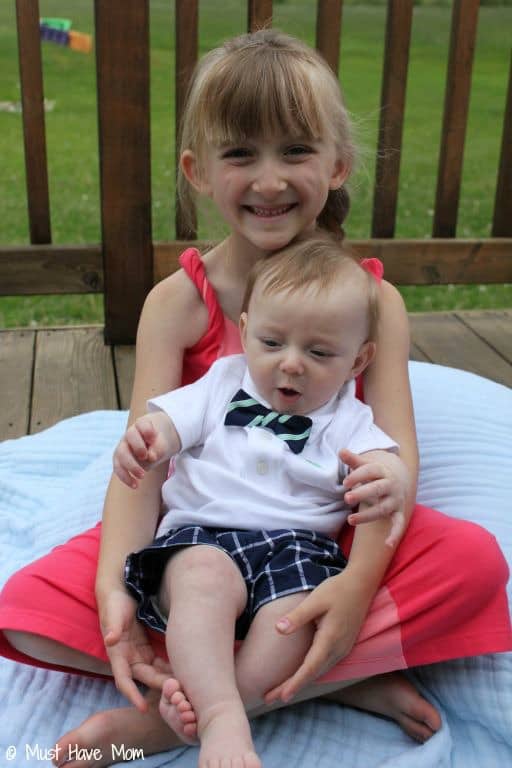 Young babies can be difficult to photograph without them looking all scrunched up. Have a sibling hold them on their lap to help support them in a sitting position.
Snap candid moments. A photo of your child picking a flower can be just as beautiful as one of them smiling at the camera.
Patience is key. Getting good photos takes awhile when you are working with kids. Be patient and be willing to call it quits and try again later when it's not working.
Gymboree happens to be my go to place to shop for the kids clothes when I'm looking for coordinating outfits. I shop there quite often because I love the quality and fit of their clothes. I love that they offer clothing collections which makes it easy for me to pick out multiple outfits for my boys and allow them to coordinate outfits within the same collection while still having their own individual look. You can find all of the outfits seen in my photos on the Gymboree site or in their stores!
What is your favorite tip for photographing kids?