You've been grocery shopping for years and probably think you know all the marketing tricks that stores use. Well, great! Maybe you do. You scour the Web for online coupons, use store loyalty cards, and always shop with a list. But you still may not be getting the most bang for your buck. Take our little quiz and see how you do.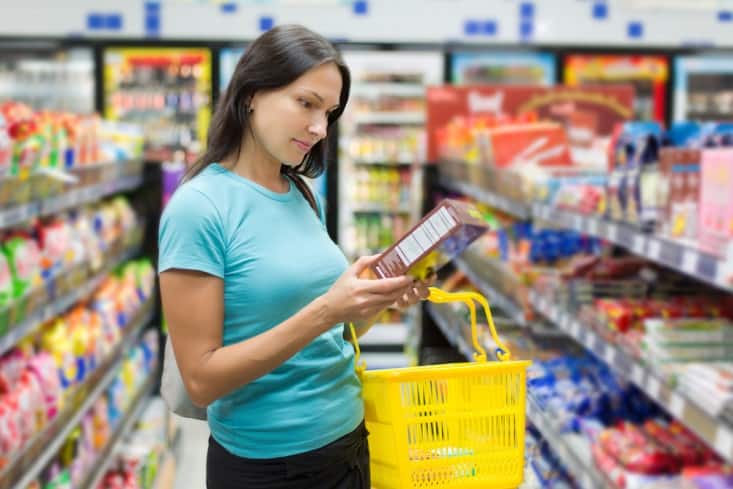 1. Stores Play Music to Make Your Shopping Experience More Pleasant. True or False?
False. That soothing music you hear as you walk through the aisles is intended to slow your pace and keep you in the store longer so you buy more. Of course, even if you're not really listening to it, the music is calculated to slow your heart rate and that's certainly not a bad thing. Other strategies that are used to keep you in the store longer include eye-catching displays of flowers, the aroma of freshly-baked bread, and hard-to-resist and cleverly calculated "rest spots" where tasting samples are available.

MY LATEST VIDEOS
2. Bigger Shopping Carts Are Designed to Be More Convenient for You. True or False?
False. Bigger shopping carts are designed to make you buy more. If you're only going into the store for a couple of things, grab a hand basket. Otherwise, you are bound to wind up at the register with a lot more than you intended. Not only that, but the more you buy, the more you and your family eat! If you get home with two cartons of ice cream instead of one, you just know they won't last in your freezer twice as long, don't you?
3. Those Items on the End Cap Displays Are the Best Deals in the Store. True or False?
False. Those displays are there to catch your eye, whether they're sale-priced or not, and the very fact that there are mounds of that single item has the psychological effect of making you want to fill your cart with packages of it. You'd think that seeing a large display would make you think there was no rush to stock up on whatever it is, but it has the entirely opposite effect. The brain is a curious thing!
4. If a Product Is Priced "2 for $5" Or "10 for $10" It's A Great Deal. True or False?
It depends. Sometimes that kind of pricing is just a gimmick. In any case, check the regular unit price of the item to see if it's really a bargain. You could be getting a better deal if you use online coupons. And be aware that you generally don't have to buy two or ten or whatever number the sign says; in most cases, you can get a single item at the equivalent of what the price is for multiples. In other words, if the sign says "2 for $5", you can buy just one for $2.50.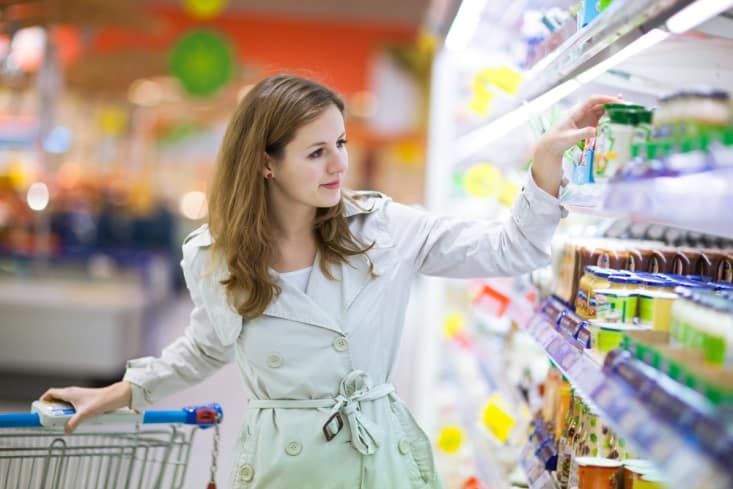 5. Brand-Name Items Are Shelved at Eye-Level Because They're Higher Quality. True or False?
False. Brand-name items are located at your eye level because the manufacturers pay for them to be there so you see them first. Manufacturers pay what's called a slotting fee, and it buys them prime real estate on store shelves. Store brands and less well-known brands are on higher and lower shelves, but it has nothing at all to do with their quality.
6. Store Brands Always Have the Lowest Prices. True or False?
False. You probably know by now that store brands are often produced by the same people who make the name brand products, and can be virtually identical to them. In fact, sometimes they're better! They usually are priced lower than national brands, but always check to be sure. If a name brand item is on sale, it can cost less than the store brand.
7. Buying in Bulk Is Always Better. True or False?
False. A bagged dozen avocados or a flat of strawberries is only a deal if your family can consume them before they go bad. And sometimes the larger package is actually more expensive, so check the unit pricing against single items or smaller packages. Whatever the bulk price, if the item is perishable make sure you can see all of the product within the package so you know if anything is under or over-ripe. Getting home to find out you can't use something is not only frustrating, but wasteful.
8. Items at the Deli Counter Are Better Than Ones That Are Pre-Packaged. True or False?
False. Cheese and some other items that are displayed so temptingly at the deli counter may be exactly the same as the ones in the refrigerated cases, but at higher prices. You're paying for personal service, and that may be what you need if you want a specific quantity or something sliced in a particular way, but scope out both options before you buy.
For some more interesting reading about the psychology of grocery stores, check out this article from National Geographic!