Every year there a few HOT holiday toys that kids just have to get their hands on. Fisher-Price Master Moves Mickey is one of those toys! This toy is not only super cool even for the adults to play with but he really draws a crowd. I crack up watching my kids dance along with Mickey and they have actually gotten quite good at break dancing now thanks to Master Moves Mickey!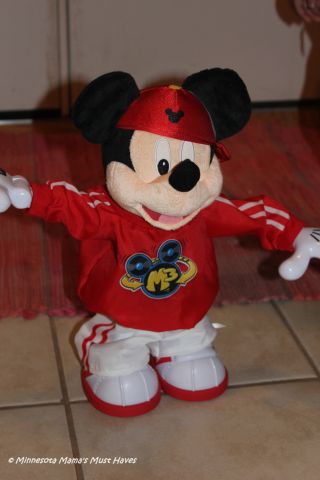 Check out some of their moves as they dance along with Mickey!
Mickey Mouse dances to a funky beat as he combines over fifteen different dance moves into his own original dance combinations. Perfect your moves with Mickey as he shows off his insane handstand and then pops right into a 360!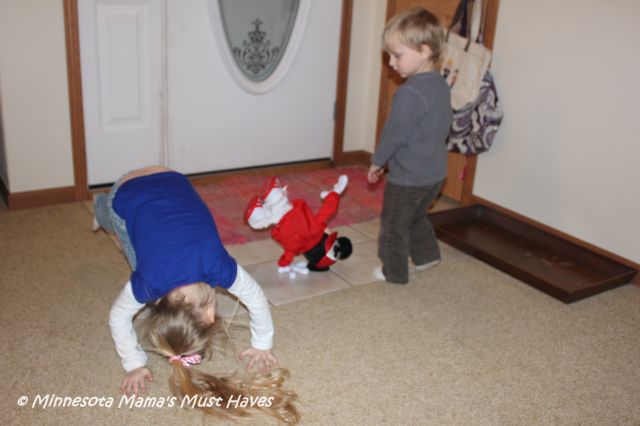 It's pretty cool to watch all of the things that Mickey can do. His moves are quite impressive!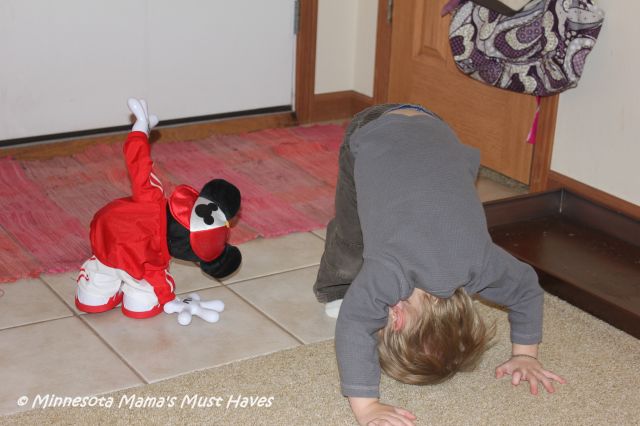 He starts simple and works his way up. It's great for the kids to follow along with!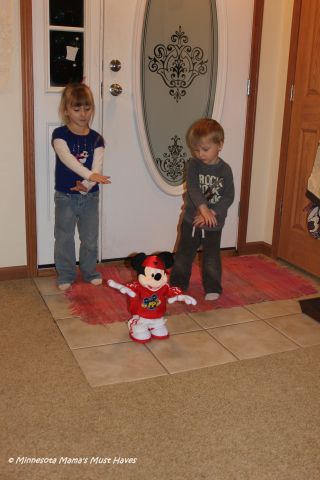 Press his nose to hear original tracks and funky beats as Mickey does "The Windmill", "The Mouska Mix", "The Spin Cycle", "The Handstand" and the rest of his cool Mouska-moves!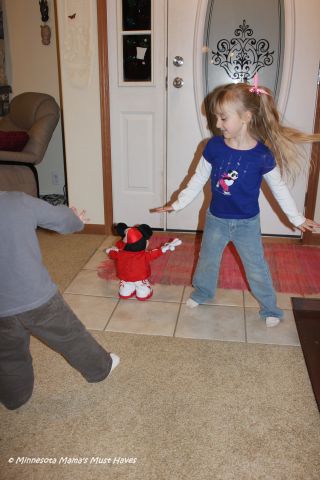 Master Moves Mickey definitely drew a crowd at Aiden's Birthday party! As soon as my kids pulled him out people started gathering around in a circle in the kitchen!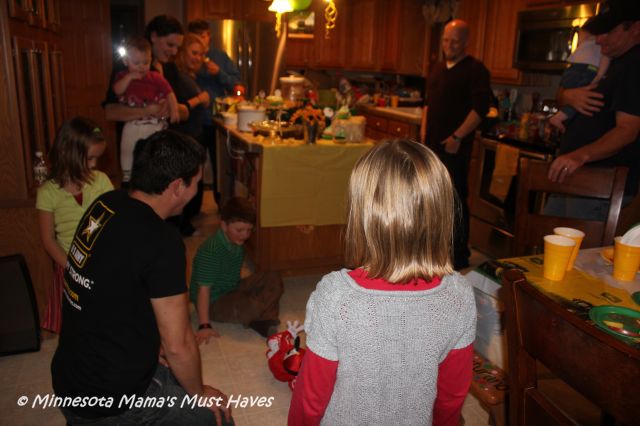 As you do your last minute shopping this year check out Master Moves Mickey! He is one very cool mouse with some crazy dance moves! You will not be disappointed! My kids absolutely love Master Moves Mickey and haven't tired of him. We love watching his moves and my favorite part is watching my kids try to copy the moves. It's a great toy to get your kids on their feet, or should I say their heads?, and moving around. Get them up and dancing along for active play with Mickey! This is one toy you will want to bring to the party as it comes complete with all the entertainment value you will need!
You can buy the Fisher-Price Master Moves Mickey at a retailer near you! They retail for $70 but I have seen GREAT deals on them and even saw them on clearance at Target tonight! It is intended for ages 2 years and up. We highly recommend him!
*Site Disclosure: Products providing by company or representing PR firm for review purposes only. No compensation was received in exchange for this post. My opinions are my own and reflect my personal experience with the product.