This post is sponsored by MobilityWare in conjunction with Blog Meets Brand. I have been compensated and all opinions are entirely my own.
Remember the classic Windows solitaire game that you used to play on your computer? I remember spending many hours playing solitaire and I loved it! I'm thrilled that you can now get that SAME classic solitaire game in an APP for your phone! Now I can easily pass the time no matter where I am by playing solitaire when I'm on the go or at home! This is a must have app for the holidays too! I'll show you why!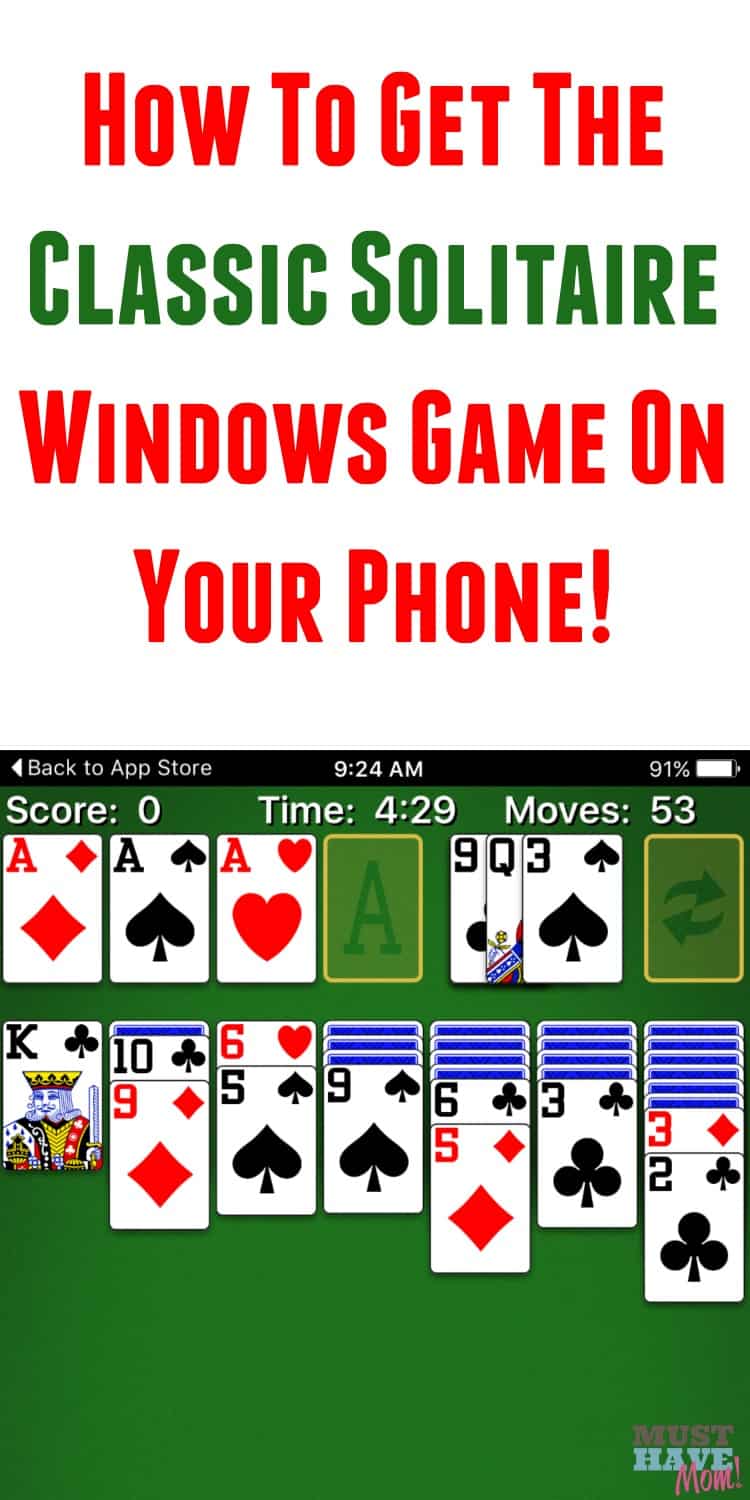 The new solitaire game looks just like the old one and is made by the same company! It may look the same but it is packed with new features that are fun and entertaining!
This holiday season there are many times you'll find yourself needing to pass the time. Whether you are in a long line at the stores, wrapping your millionth present and needing a break, or you've just eaten your holiday dinner and crashed on the couch, solitaire is my favorite way to pass the time.
Solitaire has all of my favorite features to play an entertaining game of solitaire on my own and they've also added daily challenges! Each day you'll receive a unique Daily Challenge. Solve the Daily Challenge and receive a crown for that day. Earn trophies each month by winning more crowns! Your Daily Challenges, crowns, and current trophy status are available to view any time.
You can even play Daily Challenges on the Apple Watch! Play the current day's deal and replay it as many times as you'd like on that day. The Draw 3 option on your iPhone is also reflected on the Apple Watch.
What I love about this Solitaire app is that I can play by myself or against others. You thought solitaire was a solo game? Not anymore! Now you can challenge other players in real-time. Solitaire will deal the same hand to multiple players so they can compete against each other at the same time. Play with your friends or test your solitaire strategy against a completely random player. Just because it's Solitaire doesn't mean that the play has to be solitary!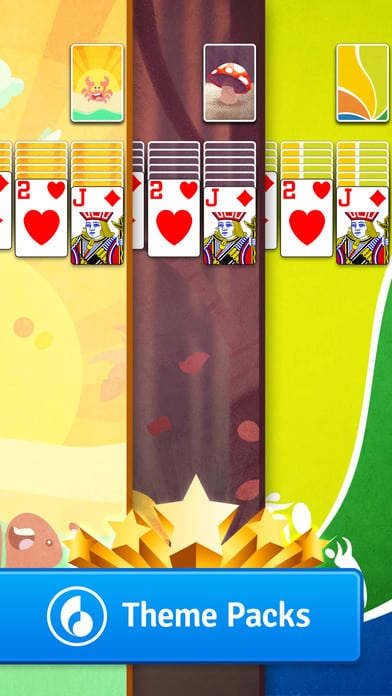 Solitaire is packed full of new themes so you can celebrate the new year or surround yourself in spring flowers! It changes up the look and keeps things interesting.
Another really fun feature I discovered is the winning deals feature. If you haven't won in awhile and have become frustrated simply choose the winning deals and it will deal a game that is guaranteed to have at least one winning solution. You can also use "Show Me How To Win" to help walk you through the moves required to win your deal.
Go grab the Solitaire by MobilityWare app in the app store now!