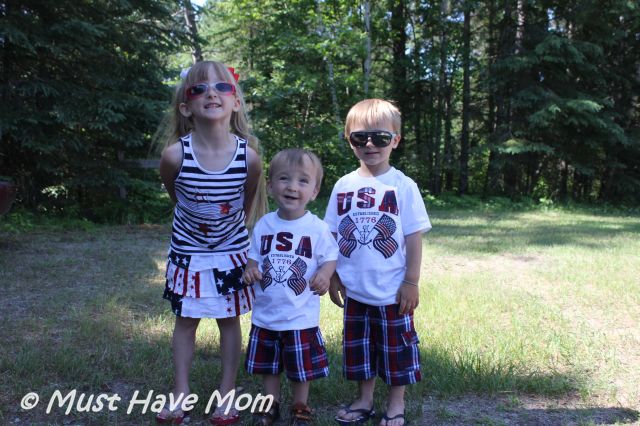 I LOVE shopping for clothes for my kids. I mean come on, how fun is it to dress your kids up? I love it! As a Mom I find that I end up spending more time and money dressing my kids than I do myself anymore because I have so much fun with it. One of my favorite things to shop for is special occasions. I had a blast shopping for these patriotic 4th of July outfits from The Children's Place. Aren't they adorable in their coordinating outfits? One thing I love about The Children's Place is that I can dress my kids in the latest styles at a price that this mom of three growing kids can appreciate! Their clothes hold up well to all that my kids put them through and are great quality without the hefty price tag. They always have fabulous sales going on and I am definitely doing my back to school shopping there as well!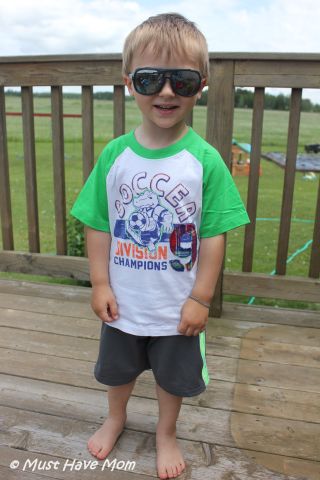 One thing I love about The Children's Place is that they offer a great selection of affordable mix and match tops and bottoms so that my kids can easily dress themselves and still look great. They don't come out of their room with funky colored bottoms mixed with wild patterned tops looking like they dressed in the dark, but rather they can feel the sense of independence in dressing themselves while still looking matched! This is an outfit that my 3 year old Aiden picked out and put on all by himself! Doesn't he look nice?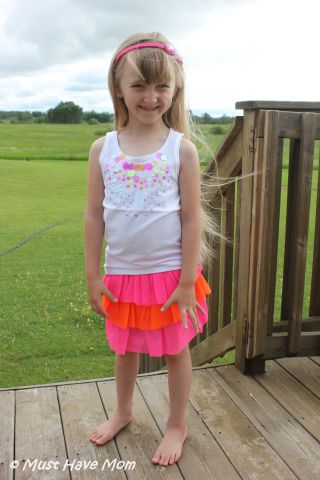 My 5 year old Danika is notorious for dressing herself in all sorts of interesting outfits. She prefers skirts to pants so I was thrilled to find some adorable skirts at The Children's Place with nice matching tops that she could easily pick out and dress herself in. She was thrilled at how girly and pretty they were and she couldn't wait to wear them!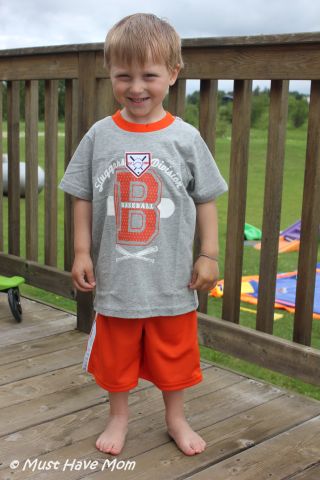 While Danika prefers to be dressed up in skirts and dresses at all times, Aiden would much rather be comfortable. The Children's Place caters to both of their styles while offering me an affordable wardrobe for my kiddos. He loves their relaxed fits and easy to dress styles. They are perfect for his 3 year old level of independent dressing.
The Children's Place has a TON of great back to school styles and I have my cart full online already! And  you can bet where I am headed as soon as I find out the gender of the baby in my belly! Head over and check out their great stock up sale they have going right now and earn yourself some place cash on your purchase too!
One lucky reader will win a $50 The Children's Place gift card to help outfit your kids in their latest styles! Enter my Rafflecopter giveaway below for your chance to win! You can also head over to Mom Spotted and enter her $50 Children's Place gift card giveaway giving you double the chances to win! Good Luck!