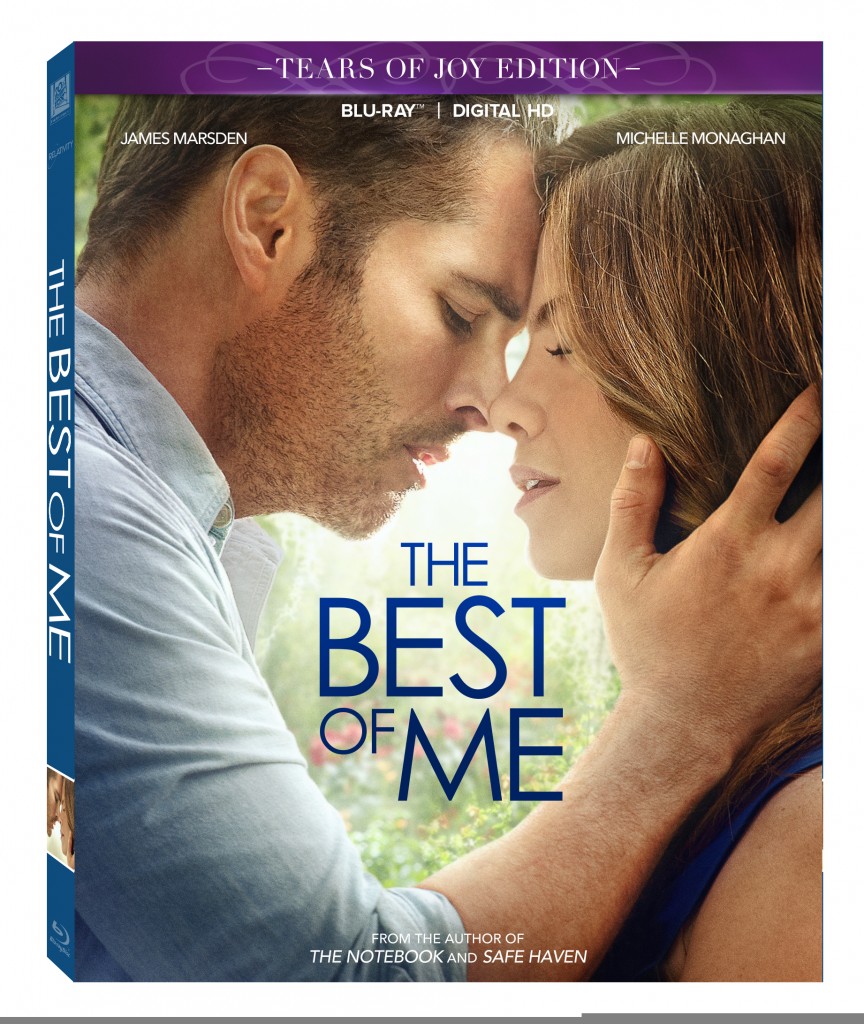 Who here is a fan of Nicholas Sparks? I am! I cannot WAIT to see The Best Of Me and it has arrived on DVD and Blu-Ray just in time for Valentine's Day!! Don't have a sitter for the romantic day? No problem! Plan a date night in and tuck those kids in bed and then enjoy your night with your hubby. Plan a nice dinner or just dish on some popcorn and dessert while you watch The Best of Me!
Based on the #1 New York Times Best Seller from celebrated author Nicholas Sparks comes this tender, romantic drama about the timeless power of love. When former high school sweethearts Dawson and Amanda (James Marsden and Michelle Monaghan) meet at a loved one's funeral 20 years after tragedy separated them, their love is reignited. As they recall and relive the past, they come to a deeper understanding about the choices they've made. Also starring Luke Bracey and Liana Liberato, and featuring beautiful scenery along with music by Lady Antebellum, TheBest of Me is a powerfully romantic story of love, hope and second chances.
For the Home Entertainment release, the "Tears of Joy" Edition Blu-ray and DVD will include an all-new storyline and "Storybook" Alternate Ending so Amanda and Dawson finally get that second chance at love.
I don't know about you, but I can't wait to watch this! I have got it in my hands and I'm holding off until me and my hubby can have a romantic night together and watch it!
Win! One reader will win a copy of The Best of Me movie on Blu-Ray! Enter below! 🙂