Have a kid that could use a dose of confidence? Does he love Disney Planes? Read on to see how we used Aiden's love of Planes to instill confidence in him!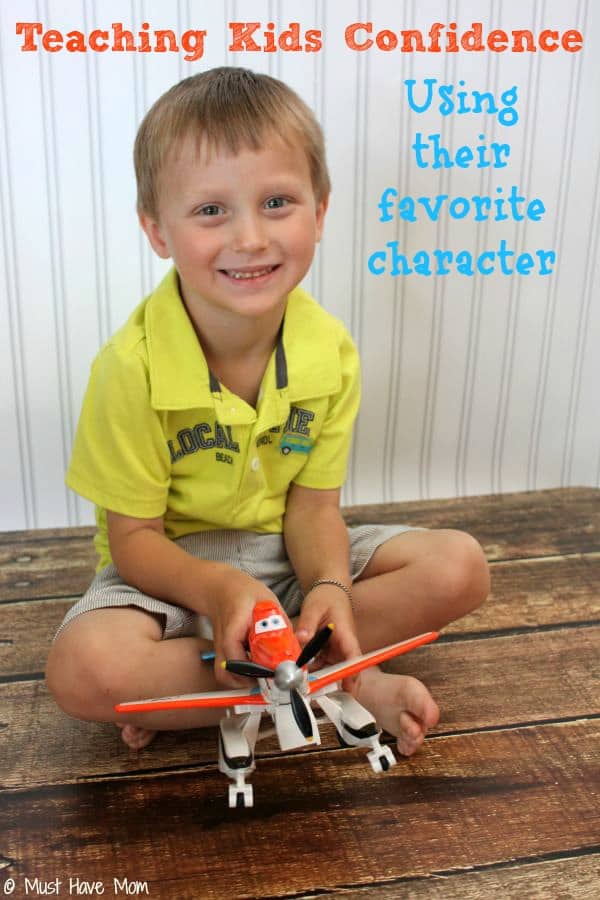 Do you have a child that struggles with confidence? I do. His name is Aiden. He is four years old and he is the light of my life. He is shy and quiet, very reserved. Once you get to know him you will discover a little boy who is full of life and energy and loves anything with an engine and wheels. He is all boy, but remains mama's little sweetie with the kindest heart I've ever seen. He is sensitive and sweet. He thinks about people's feelings and just has a sweet soul. He holds a special piece of my heart.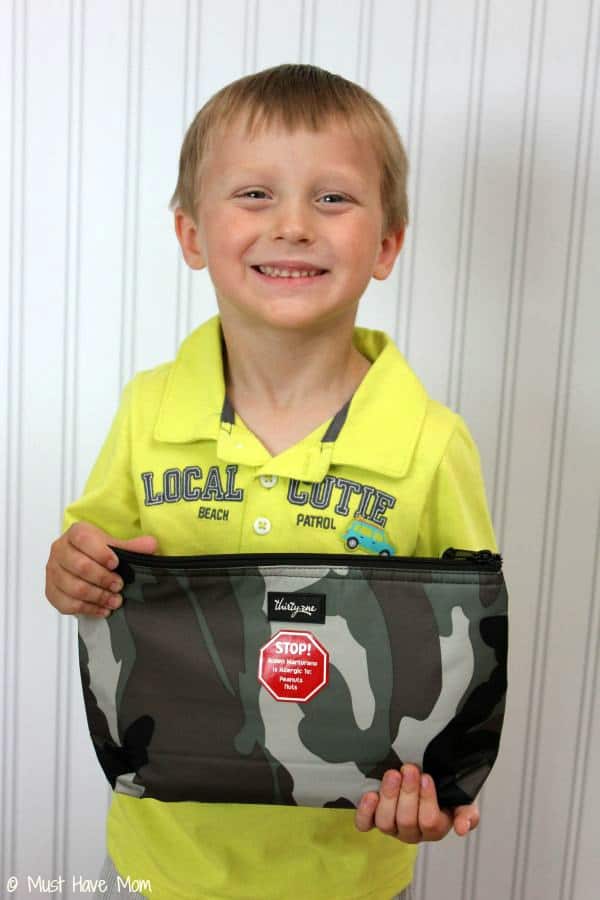 At one year old we discovered that Aiden has a life threatening peanut allergy. His allergy is severe and despite our numerous precautions and attention to his allergy, it continues to get worse each year he is re-tested. For him that means that he doesn't get to be a carefree four year old boy like most boys his age. At a young age he has had to learn the importance of his peanut allergy and how it effects him. That means that if he comes to the grocery store with me he isn't allowed to touch anything as it might be contaminated with peanuts. He knows he can't leave my side and he doesn't dare touch anything. He knows how severe the consequences can be. Should he touch a surface where peanut residue has been left behind it could send him into anaphylaxis meaning his throat could swell shut and he could stop breathing. That's a pretty heavy thing to deal with at four years old.
He won't ever take a cookie from you if you should offer it to him. First he will come ask me if it's safe to eat. Even when I've been the one to prepare his food at a friend's home he still comes back and double checks to ensure it is indeed peanut free. I'm so proud of him for learning about his allergy and for taking the steps to ensure he is safe even at a young age. Everywhere we go he brings his "peanut bag" as he calls it, which contains his life saving epi-pen and emergency medications. We hope no one ever has to use it.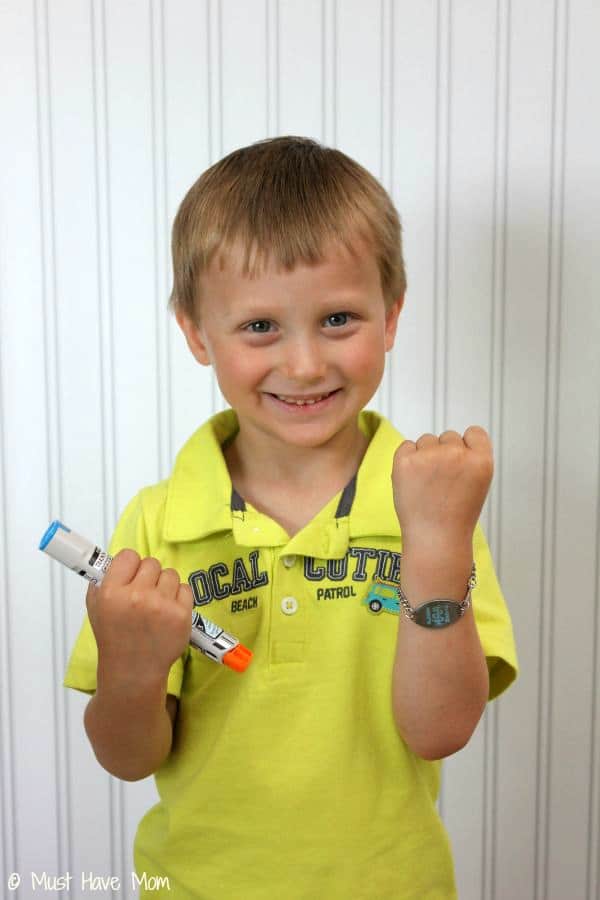 I think that the combination of Aiden's quiet nature when mixed with his precautions he must take due to his peanut allergy has caused him to hang back from the crowd more often than not. He doesn't like to be left without us and in a group of kids he takes a LONG time to warm up and play with them. I'm working on teaching Aiden confidence. I want him to be confident and sure of himself and not grow up with a fear or anxiety about going out in public, away from his nut-free safe haven at home.
So we start with knowledge. Knowledge is power and teaching Aiden all that I can about his allergy, at a level he can understand, instills confidence in him. By showing him how his epi-pen works we remove the fear of the unknown. If you ask him about his medic alert bracelet he will tell you why he wears it. It's all he's ever known. He's worn it every day since his diagnosis at one year old. He doesn't know what it's like to not have it on. He knows why it's important and why he wears it. We talk about symptoms of a peanut reaction and what he should do if he's having them or thinks he has eaten something with peanuts. By arming him with knowledge I can remove the fear of the unknown and instill confidence in what he does know and what he can control around him.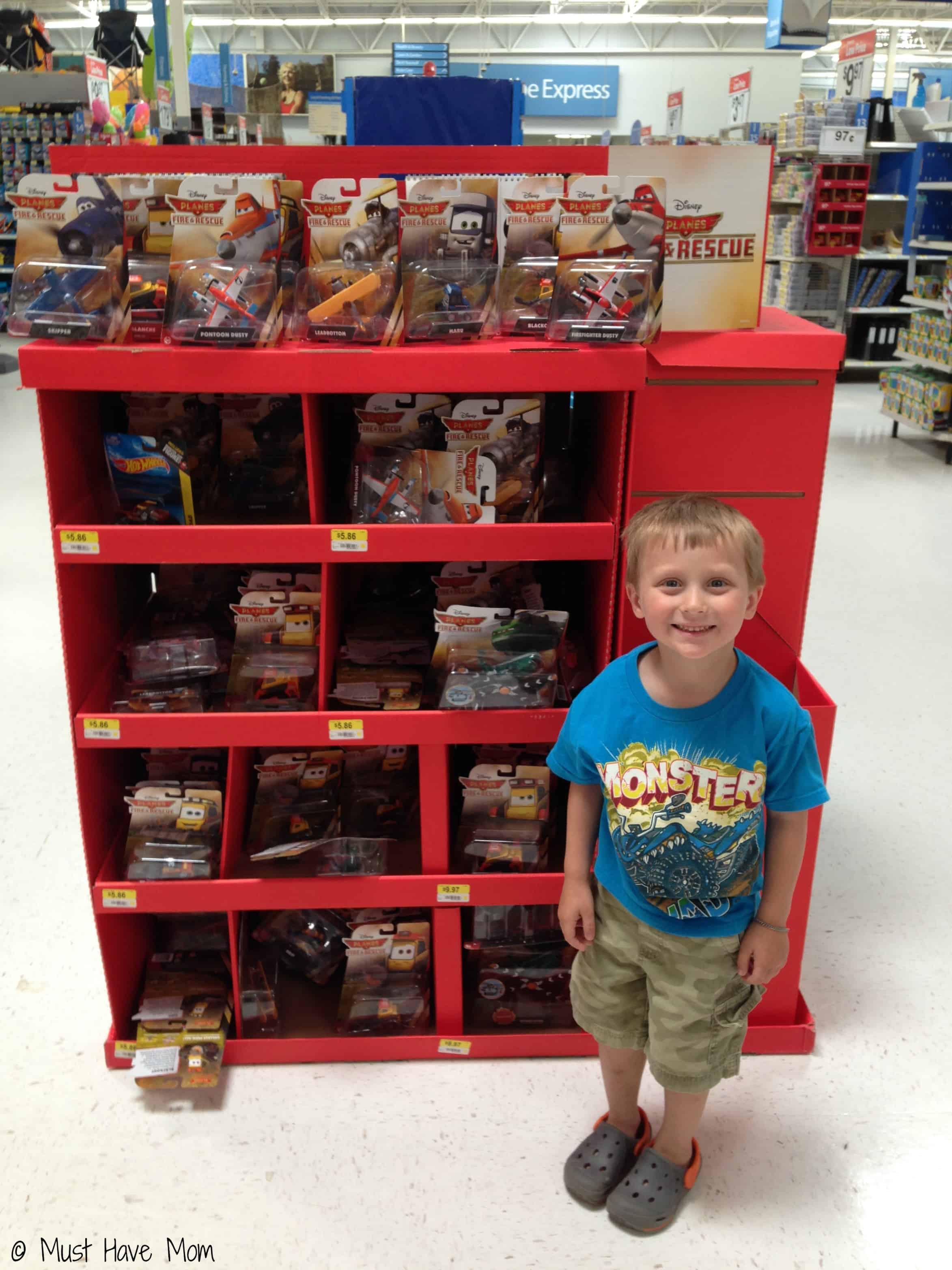 One of his favorite characters is Dusty from the Disney Planes movie. He LOVES Dusty and has been asking me to buy him a Dusty plane since the original Planes movie came out. With the new movie Planes: Fire & Rescue coming out soon I've seen new Dusty toys popping up at Walmart. When we were there I realized how we could harness the qualities that Dusty displays in the movie and use that to teach Aiden confidence. What better way to teach him than to relate the lessons to his favorite character? Genius!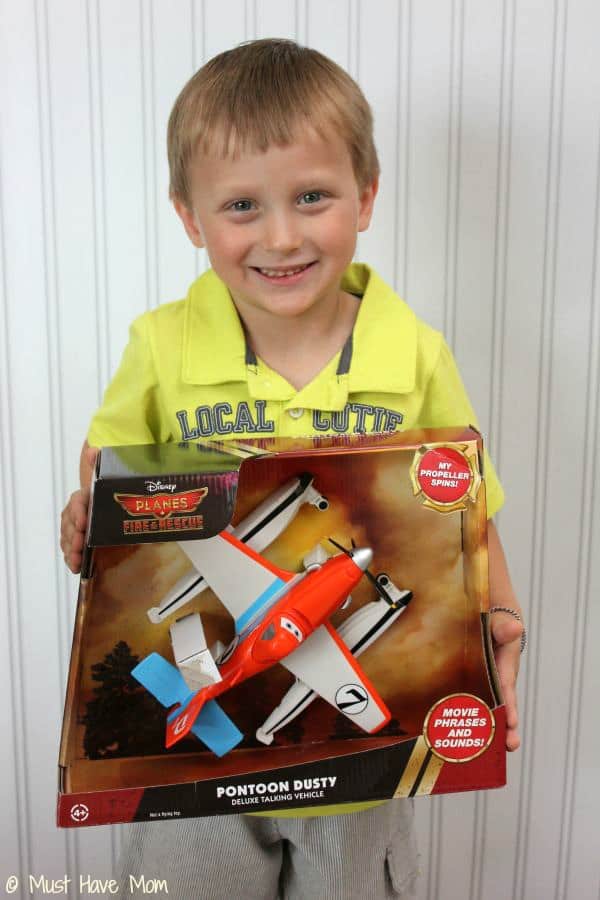 Aiden was over the moon to get Pontoon Dusty which talks and has wheels to push him around on the floor. Aiden couldn't wait to get him home and play with him. I couldn't wait to teach Aiden about how Dusty shows confidence and Aiden can too! Win Win!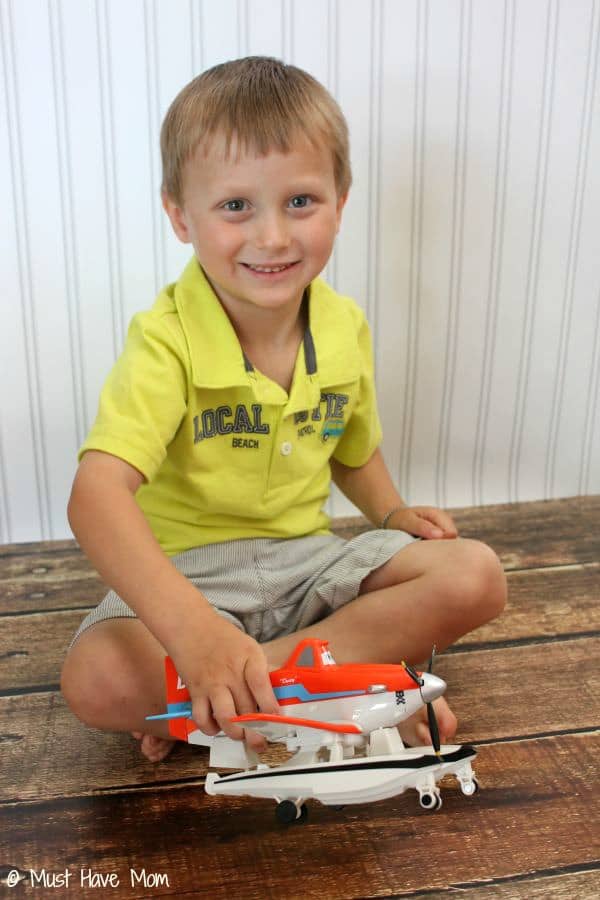 I took Dusty out of the box and struck up a conversation about the original Planes movie. I asked him if Dusty ever had to be confident. Was there ever a time when Dusty felt afraid and had to be confident that he knew what to do? Aiden's eyes lit up and he quickly filled me in on the plot line of Planes and how Dusty had to overcome his fears and be confident in order to win the race. I loved seeing that light in his eyes. Once he finished telling me all about Dusty's story I explained to him how he can be confident too. That he knows what he needs to do and there is no reason to be unsure of himself. He's smart and fun and he should be bold and confident. I could see that the lesson really clicked for him. Once he could relate it to a story and character that was familiar to him he understood what it meant to have confidence.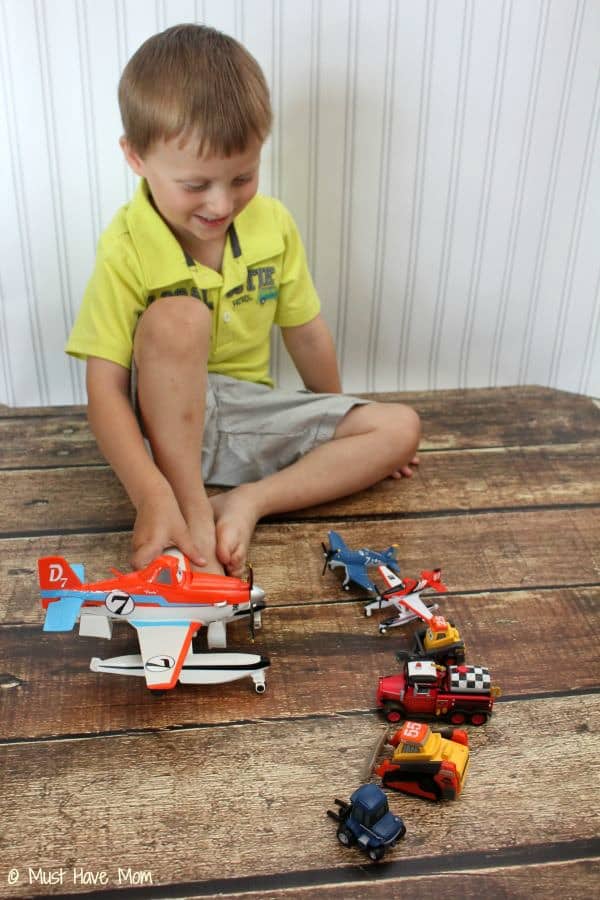 To reinforce my lesson on confidence with him I finished out by having Aiden use Dusty to teach his friends from Planes: Fire & Rescue about confidence. It was so great to hear him talk to Dusty's friends and tell them what confidence is and how they can be confident. Aiden will be starting preschool next year. With that I know there will be many new situations which will leave Aiden feeling unsure and likely leave him feeling scared. I can only hope that in those moments he thinks back to this day and harnesses this lesson he learned and uses it to be bold and confident. I know he can do anything and I don't want anything to hold him back!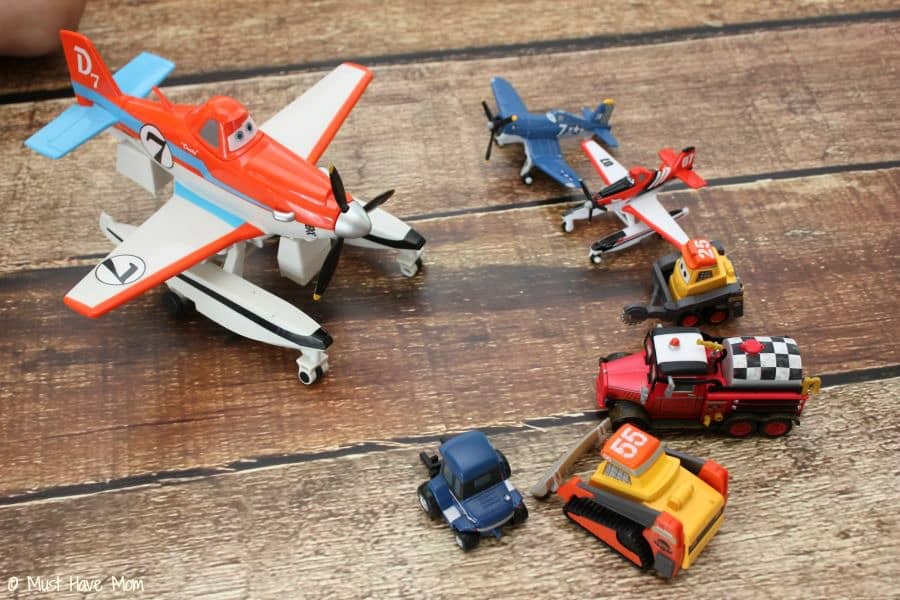 Funny what a few characters can do isn't it?
How do you teach your kids confidence?