Teaching children to entertain themselves has become a lost art. Nowadays kids are constantly over-scheduled and carted from one organized activity to the next. Time spent at home with nothing planned has become a rarity. When it does occur I often find that kids don't know what to do with themselves. It's SO important that we teach children to entertain themselves using their imagination and creativity. I'll show you how to accomplish it!

I have four children ages 2, 4, 6, and 8. Ensuring that they can successfully entertain themselves has always been at the top of my priority list. I watched a little girl grow up being constantly entertained by her parents in one form or another, whether it be organized activities or sitting on the floor with her every time she played and entertaining her. Guess what kind of adult she grew up to be?
She's now an adult with a constant need to be doing something or going somewhere and has no idea how to successfully entertain herself. It's a little sad and I vowed that my kids would not end up that way. Here are the ways to successfully ensure your children don't end up the same way!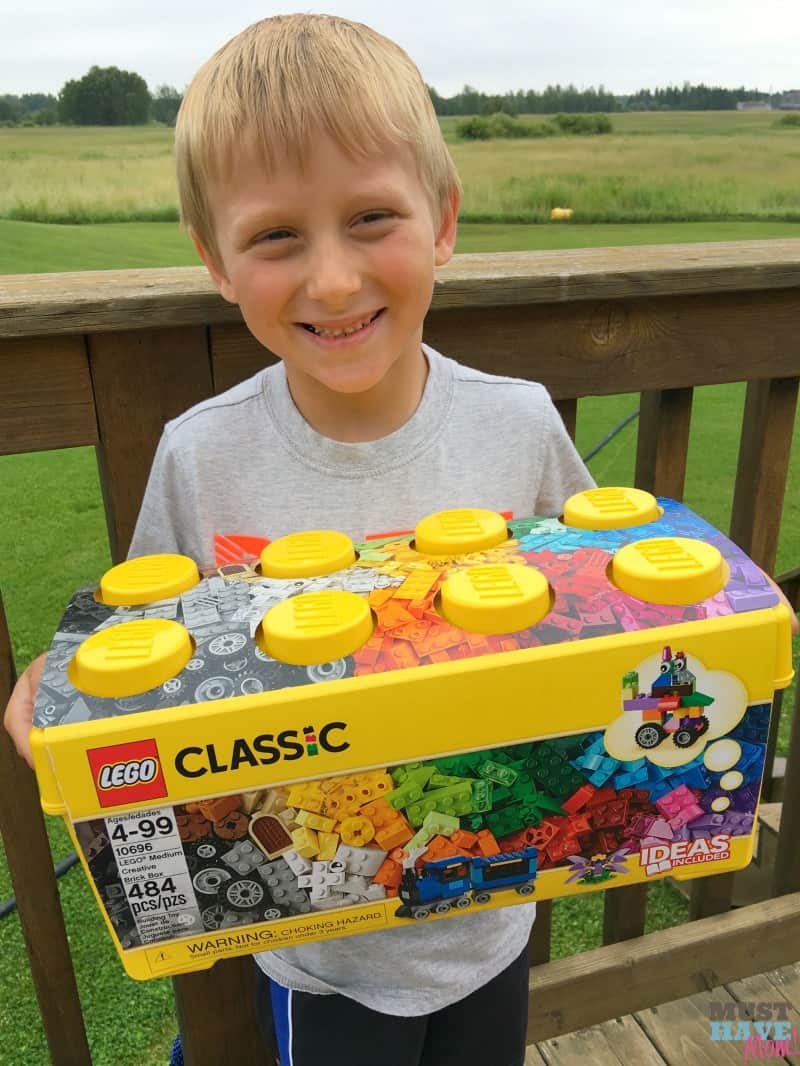 Lesson #1: Teach your kids to play by themselves. Give them a big 'ol tub of LEGO® Classic bricks and send them off to build something. Don't sit next to them and direct them the whole time or build with them the whole time. I'm not telling you there isn't a time and place to interact with your kids. THERE IS. AND YOU SHOULD. However, your children should just as easily be able to play by themselves and be satisfied. Inspire their imaginations and encourage their creativity!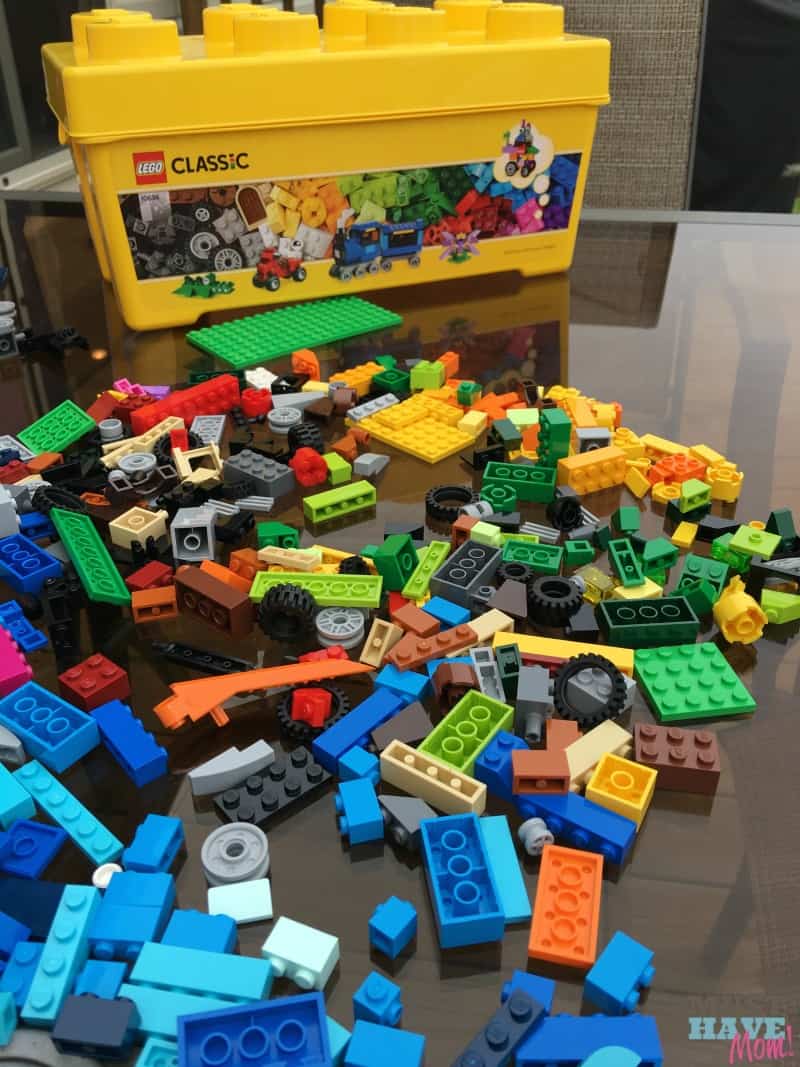 Dump out that big tub of LEGOS and watch their imaginations light up. I love the LEGO Classic tub that includes all sorts of random building bricks meant to inspire kids to use their imaginations and be creative. It comes with an idea book too so they can choose to follow directions and build or build freely, guided only by creativity.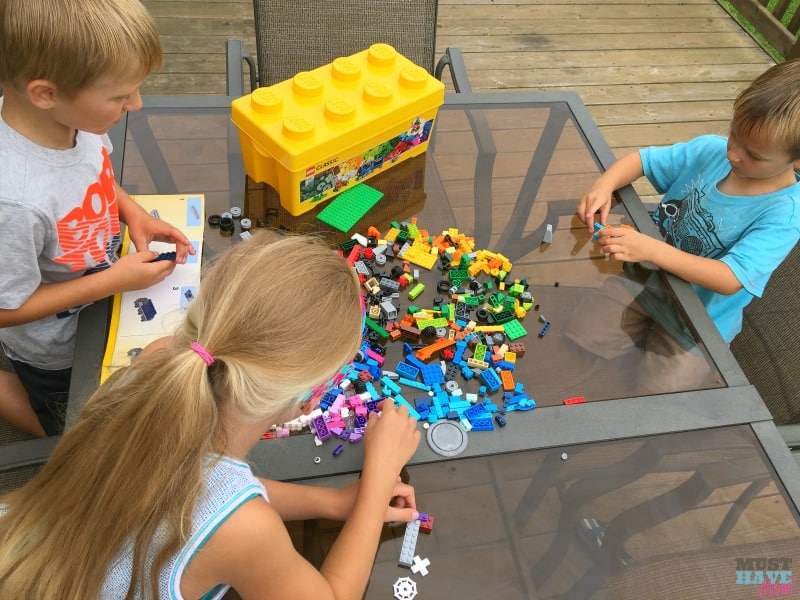 Lesson #2: Think outside the box! My kids were bored outside and quite frankly they were just getting hot and ornery. Rather than send them inside to miss out on the beautiful weather, I brought an indoor toy outside. They sat on our deck and played LEGOS for the better part of two hours! They got to sit quietly and unwind while still enjoying the sunshine.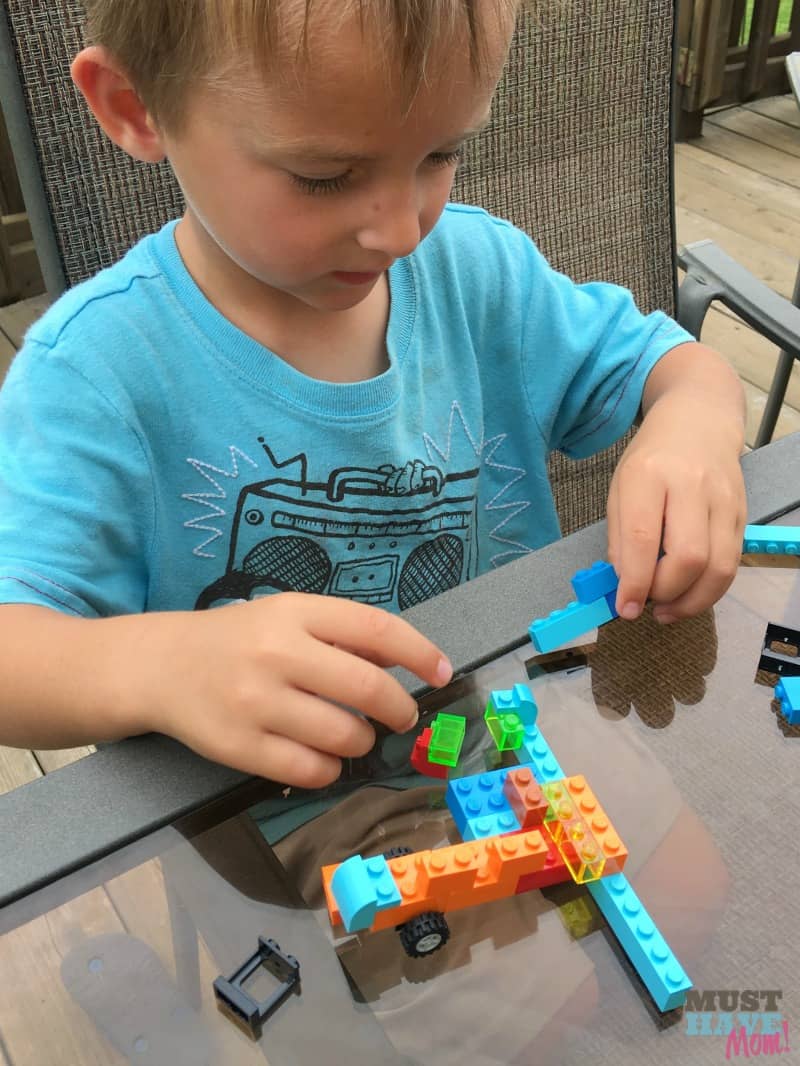 My four year old son decided to build using his imagination. I loved watching his wheels turn but I kept my distance so I wouldn't disturb his imaginative play.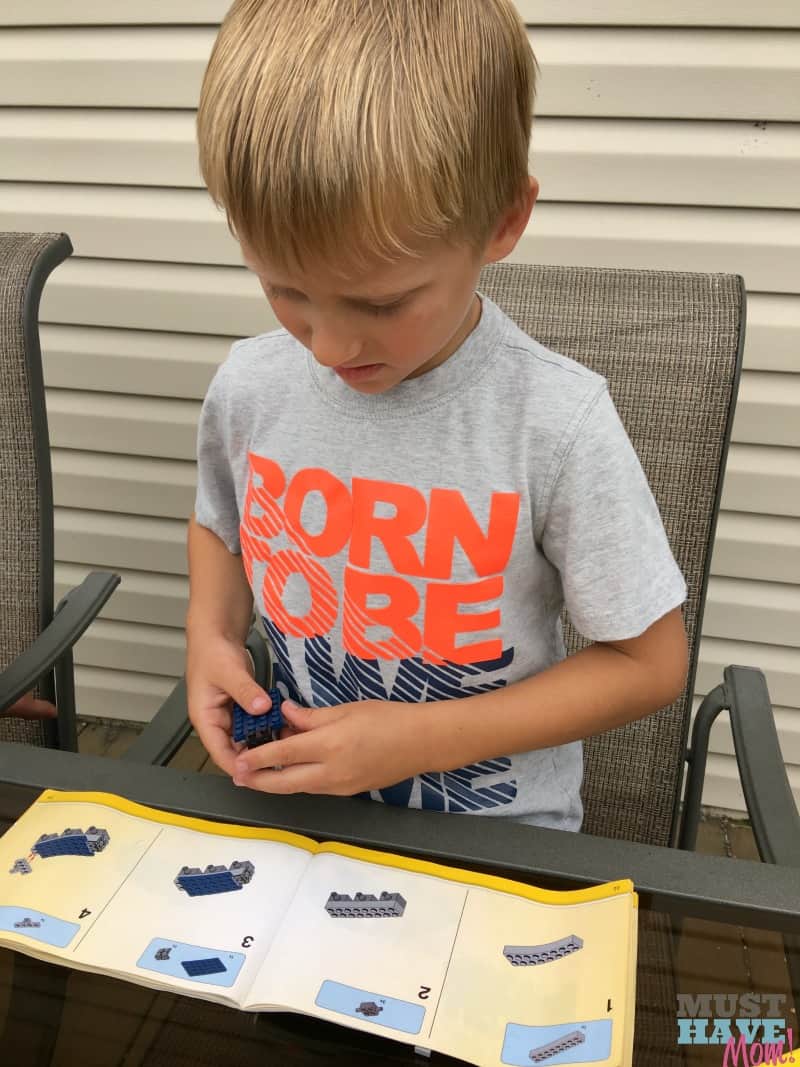 My six year old decided that he wanted to use the instructions in the idea book that our LEGO set came with.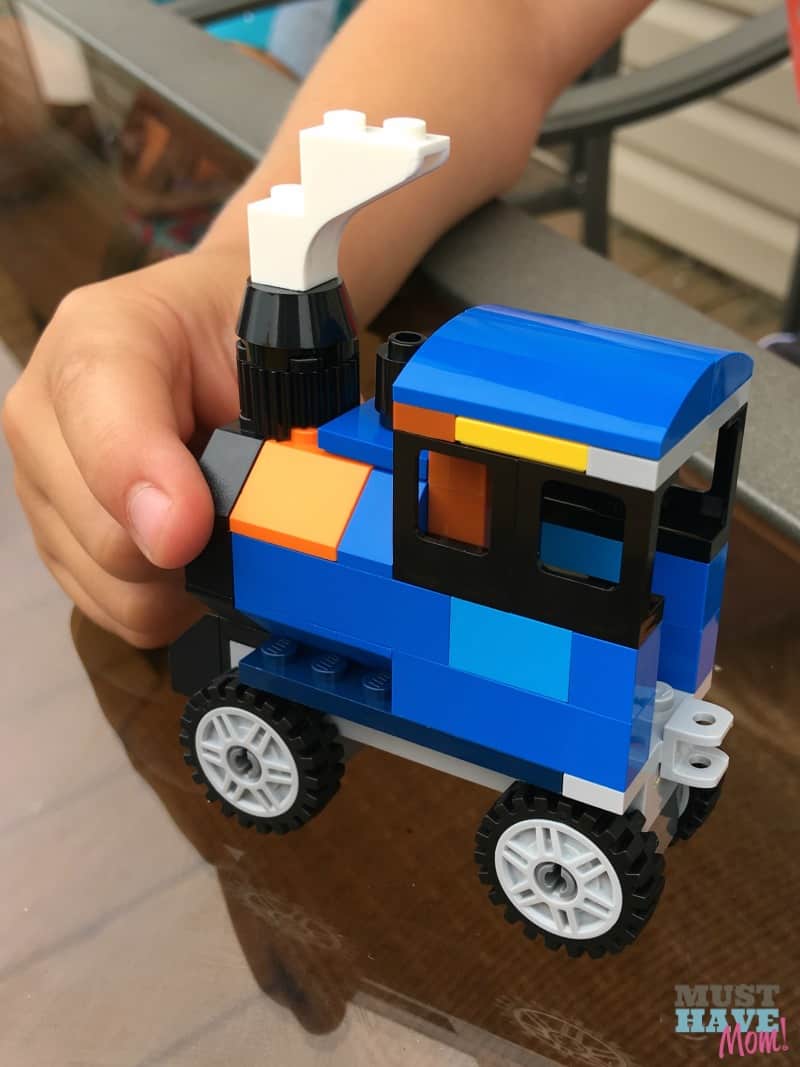 He proudly showed me his finished train once he was done and I couldn't be more proud of how well he did at following directions all by himself. Lesson #3: Resist the urge to jump in and help your kids. Let them figure it out! This helps them build their problem solving skills and teaches them to be persistent and not give up.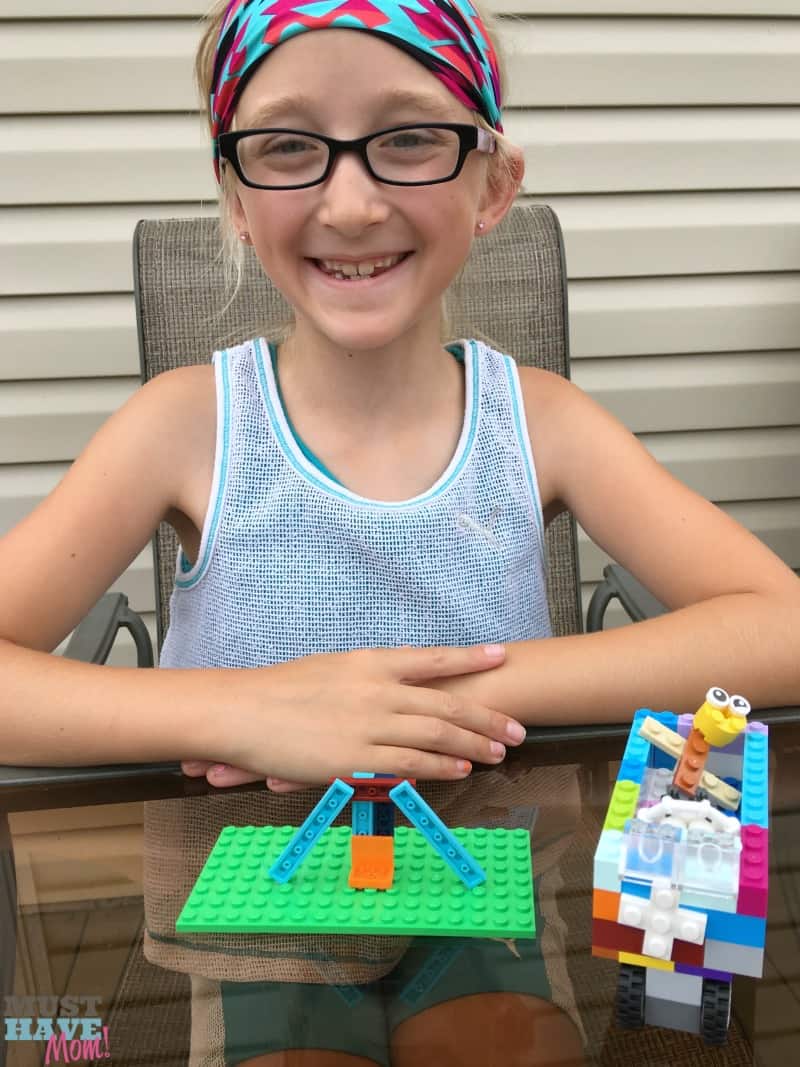 After building for quite awhile I checked on the kids and gave praises for their creative things they had built. Lesson #4: Check in and encourage your children while still standing back and allowing them to do it their way. Don't correct them or tell them they did it wrong. Just let them play!
Once their interest started to dwindle I gave them a challenge. I told them to build their world. Look around right now. Are you in the kitchen? Outside on the porch? In your family room? Focus on a favorite object and try and build it. Don't dwell on the details just focus on the general shape or color and add one distinguishing detail. My daughter built her version of our swing set (see above photo)!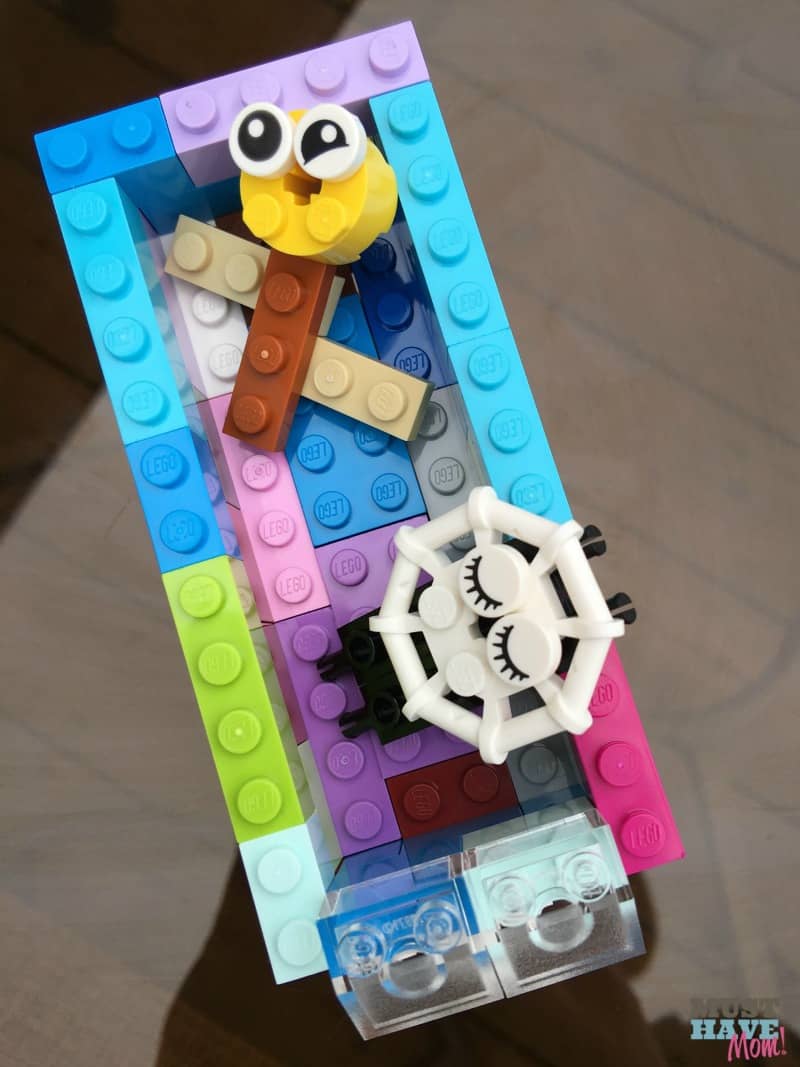 During her free play she built this neat ambulance! I was so proud of her creativity! She even made little people in her ambulance.
At the end of the day we all want children that have strong life skills behind them. Teaching our kids to entertain themselves while having fun and using their imagination is a lifelong skill they'll need. Equip them with it!
The LEGO® Classic sets that we like best give your little builder a "no instructions necessary" building experience providing inspiration that highlights the possibilities of open-ended building to inspire endless play. You can find ten different sets, ranging from $16.99 to $59.99.
Now that you've mastered the art of teaching your kids to entertain themselves, hop over and check out this! LEGO Systems and world-renowned improv group, The Upright Citizens Brigade, teamed up to show that all you need is a few bricks for hours of fun, inspiration and "out of the box thinking." They encourage kids, parents and families to "don't think" and let your creative juices flow. Watch their amazing video and stellar creativity here!
I was selected for this opportunity as a member of Clever Girls and the content and opinions expressed here are all my own.