My favorite kids clothes come from Tea Collection. Why are they my favorite? Well, there are a few things that make them stand out from the crowd. The quality of their clothing is amazing. It is well made with top of the line materials and it shows. The colors are vibrant and hold up to many washings. The fabric itself holds up well in the wash too. With kids they are always spilling on their clothes and inevitably they need to be stain treated, washed, dried and have that done over and over again. I've always found Tea Collection to hold up to all that my kids put them through.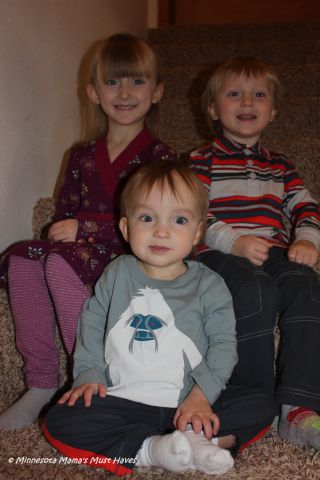 Another reason that I love Tea Collection is because their clothing is kid focused with a design appeal. It isn't your run of the mill kids character clothes with obnoxious colors and characters on it. It's fashionable! I love that their collections match without being too matchy. That my kids can coordinate in style and not have to match. I love that their designs focus on different inspirations for each collection. It makes for a diversified brand as a whole with all of the things I love at the center of it. As far as children's clothing goes, their designs are superb and that's why they are my favorite.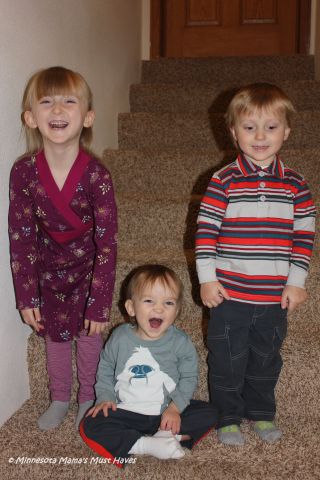 The fit of Tea Collection clothing is the third reason why I love them so much. My kids have scrawny little waists and always require the adjustable waist pants which inevitably fall down in the back exposing their little bums. Tea Collection clothing fits them just perfectly. It's not baggy on them and the waist is sized perfectly for them. I love that I can order my child's size and know that it will fit them just right. I can rely on that every time. The pants fit all three of my kids perfectly and I don't have any issues with falling down pants or bums peaking out! They run true to size and the cut of the pants is very flattering. There is nothing I hate more than baggy kids pants. I want them to fit just as well as mine do and Tea Collection has nailed that.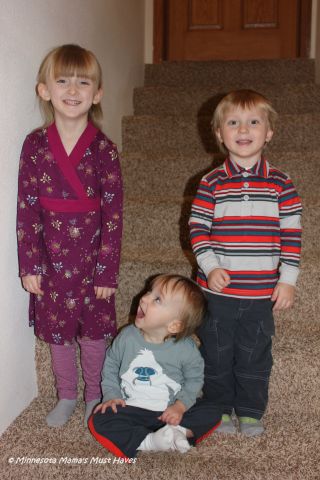 Tea Collection's mix and match styles mean you can create a ton of different outfit options with just a handful of pieces. That means money savings in the end! My kids are showing off some of the Tea Collection Winter Collection pieces.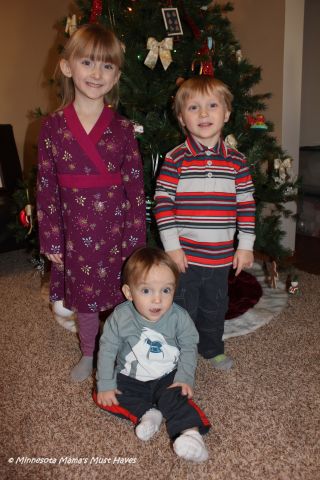 Aiden is wearing the Tea Collection Ski Stripe Polo with the Lined Cargo Pant. These pants are my favorite on him! They have an elastic waist and the cut of the pants is just SO cute on him.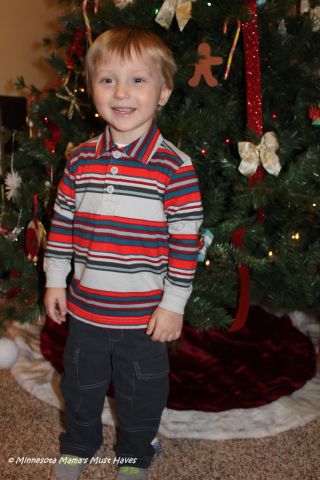 Danika is wearing the Juniper Wrap Dress and Sparkle Stripe Leggings. I LOVE the bright colors of this outfit. It's stunning and the picture doesn't do it justice. The Sparkle Stripe Leggings are just adorable and perfect for keeping little legs warm in the Winter. Danika hates wearing tights (she says they are itchy) and prefers to wear leggings. These are adorable and functional.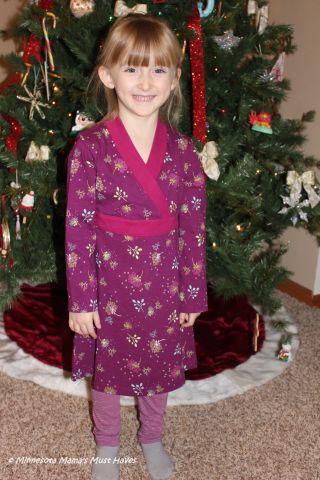 Carson has on the adorable Snowy Monster Tee and Super Side Striped Pants. He refused to slow down long enough to give me a better picture! These pants have an elastic waist and I'm thrilled that they are not falling off of him. They are SO cute!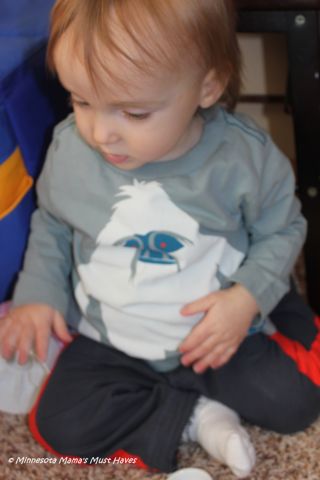 Not only does Tea Collection have an adorable Winter collection that is perfect for all season long, but they also have some great holiday looks for your holiday parties! You can shop their collections online. Don't forget to sign up for their emails and get 10% off your first order!
Tea Collection is giving one very lucky reader a $100 Gift Card! Enter to win in my Rafflecopter giveaway form below. You can also earn 2 bonus entries into MY giveaway by entering Jennifer's Pediped Giveaway! Good Luck!
*Site Disclosure: Products providing by company or representing PR firm for review purposes only. No compensation was received in exchange for this post. My opinions are my own and reflect my personal experience with the product.