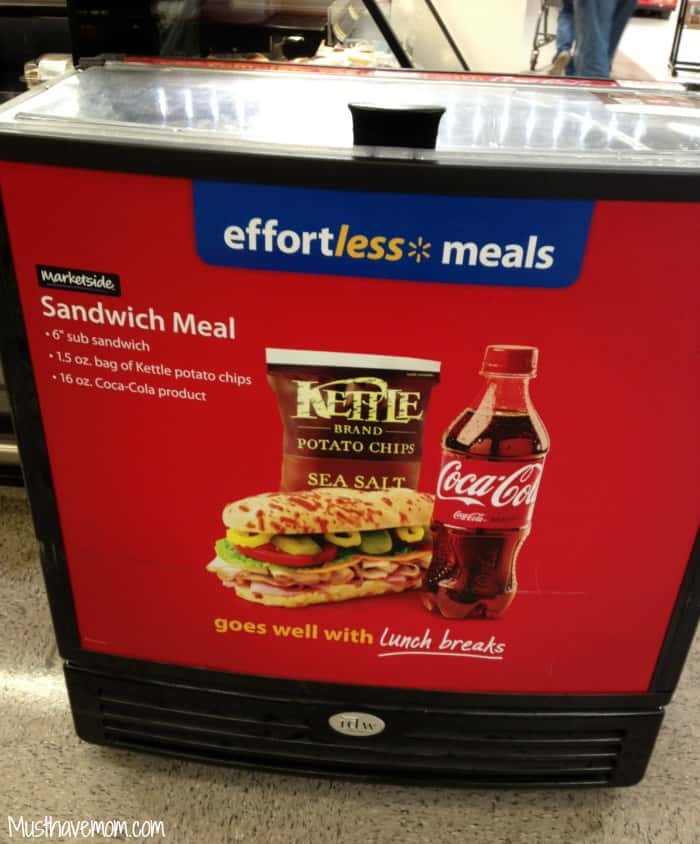 Back to school time is here which means often times dinner is done on the fly and our schedules fill up quickly with sporting events, after school activities and homework. I feel like after Danika gets home from school it's a fast night with homework, dinner, baths and then bedtime and time to begin the routine all over again the next morning. Avoid the burnout by utilizing effortless meals from Walmart on those hectic nights! Coca-Cola and Walmart have teamed up to bring you effortless meal combinations that are sure to satisfy any busy family.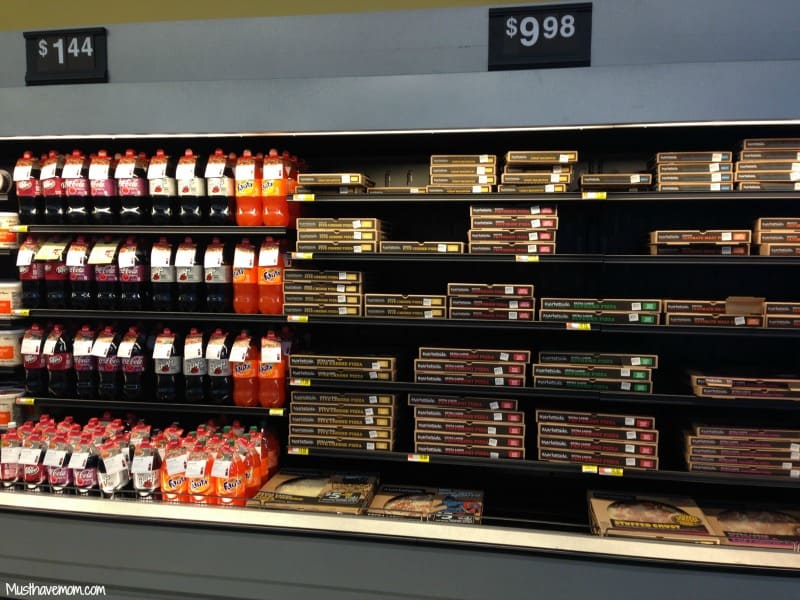 Effortless meals includes a variety of meal options – take 'n bake pizza, flavorful sandwiches and ready-to-serve rotisserie chicken. Effortless Meals lets moms spend less time working in the kitchen and more time connecting with their kids, while still providing a delicious meal for the whole family. This week was a crazy busy week for us and while I was at Walmart picking up some last minute necessities I saw this beautiful display of marketside pizza and Coca-Cola products! It was beautiful to me because it meant I didn't have to figure out what was for dinner that night! I had a busy day of canning pickles ahead of me and I knew the last thing I would want to do would be to clean up the kitchen and then mess it up making dinner.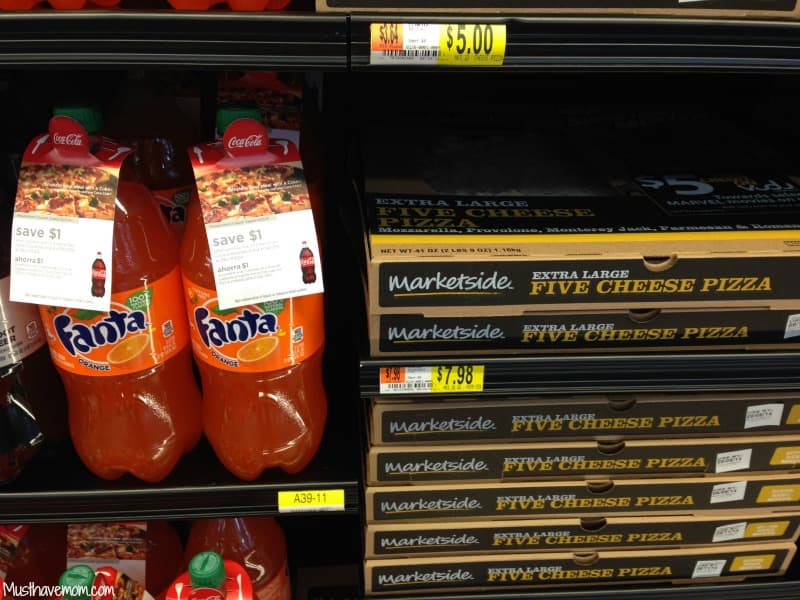 I found a coupon for $1 off when I bought one 2L of Coca-Cola and one Marketside pizza which made it even better! I picked up a couple pizzas and some cherry coke and headed home to start canning my pickles while Danika was at school and the other 3 boys entertained one another.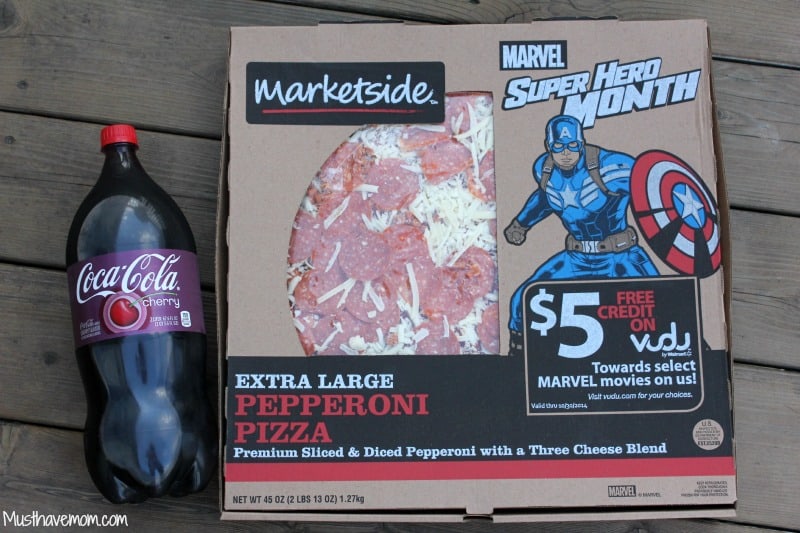 I was met with some pretty big smiles when I walked in the door with this massive Pepperoni Pizza and Cherry Coke!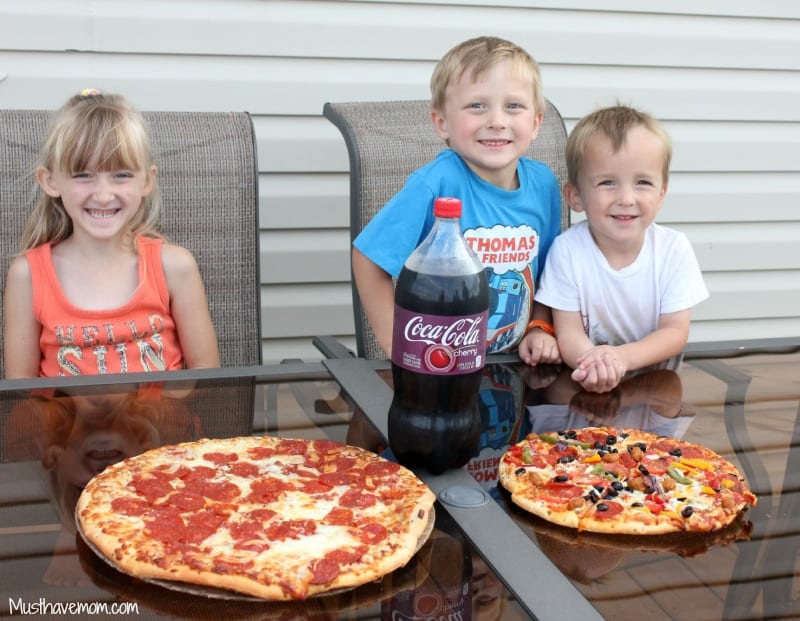 And even bigger smiles when dinnertime rolled around. It was still warm enough outside to have dinner on the deck which was perfect because after several hours of canning pickles my kitchen was a disaster.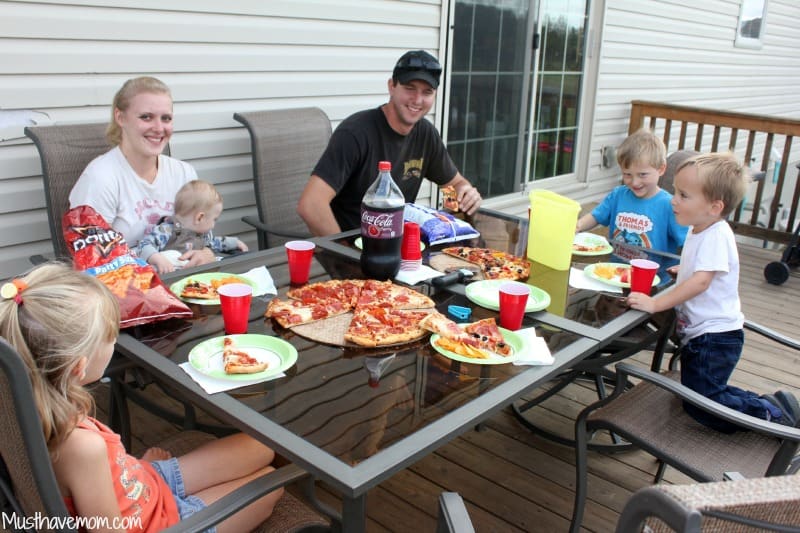 The pizza was delicious and the cleanup was a breeze! I loved that we were able to enjoy a delicious dinner without any muss or fuss!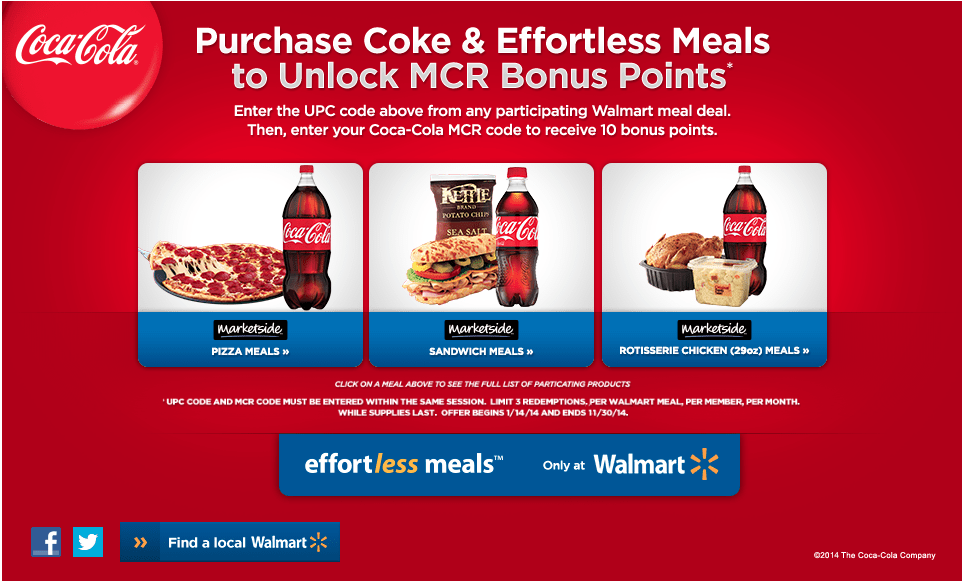 After you enjoy your effortless meal be sure to head over to unlock your My Coke Rewards bonus points too! Buy any of the above combinations and earn 10 bonus points!
How do you simplify your evenings now that school is back in session?