*This article has been created in partnership with AZO Bladder Control®, but all opinions are my own. Consult your doctor or health care professional for medical advice.
I imagine that headline got your attention and you probably laughed about it, but I bet you're also a little curious about how to help reduce occasional bladder leakage. I've got a drug-free way to help reduce occasional bladder leakage naturally.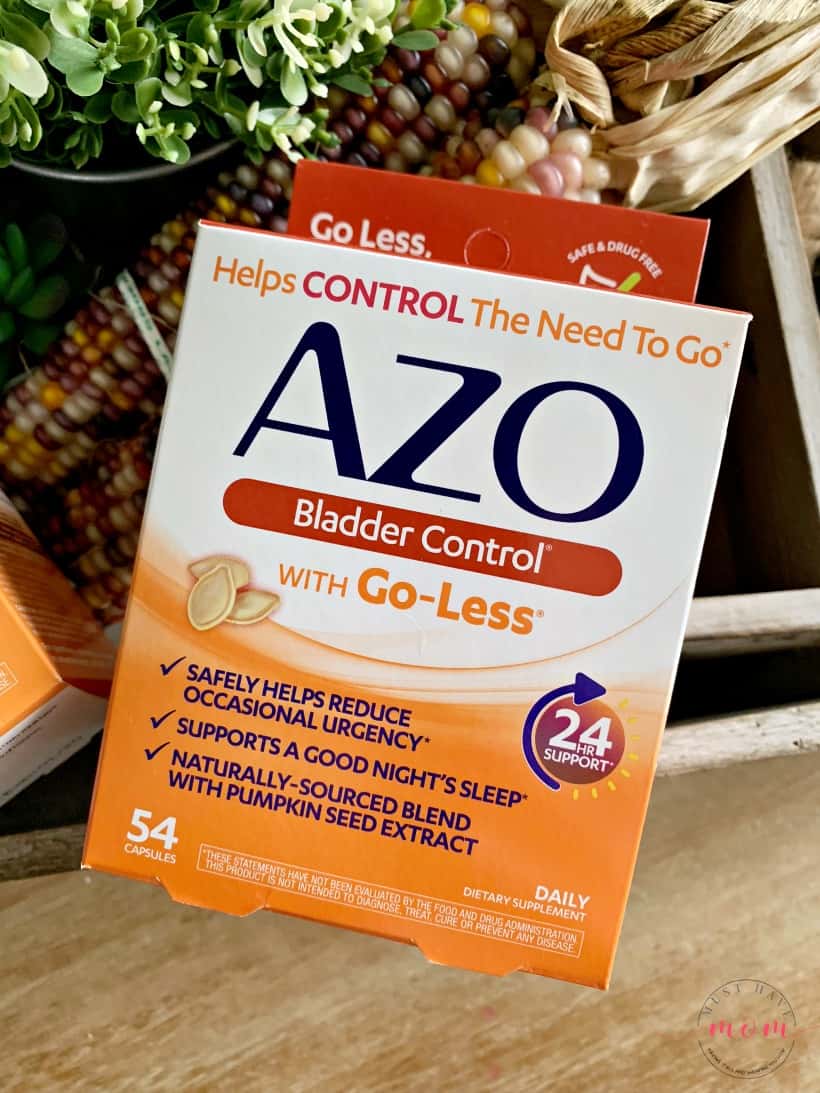 As a Registered Nurse and mama to four of my own children, I know and understand how frustrating it can be to experience occasional bladder leakage after having children. It's embarrassing and inconvenient and so frustrating. Want to hear more?
How To Help Occasional Bladder Leakage Naturally
I am not a big fan of being on medication unless I absolutely need to be and I prefer natural, drug-free supplements instead. There is a drug-free bladder leakage supplement available. It's called AZO Bladder Control® with Go-Less® and it is a naturally sourced, safe and drug-free way to help reduce the sudden urge to urinate and supports your bladder strength*. It includes a proprietary blend of pumpkin seed extract and soy germ extract which supports bladder strength and helps reduce the urge to go, day and night.* I also love that it is free of synthetic colors, flavors, yeast and gluten.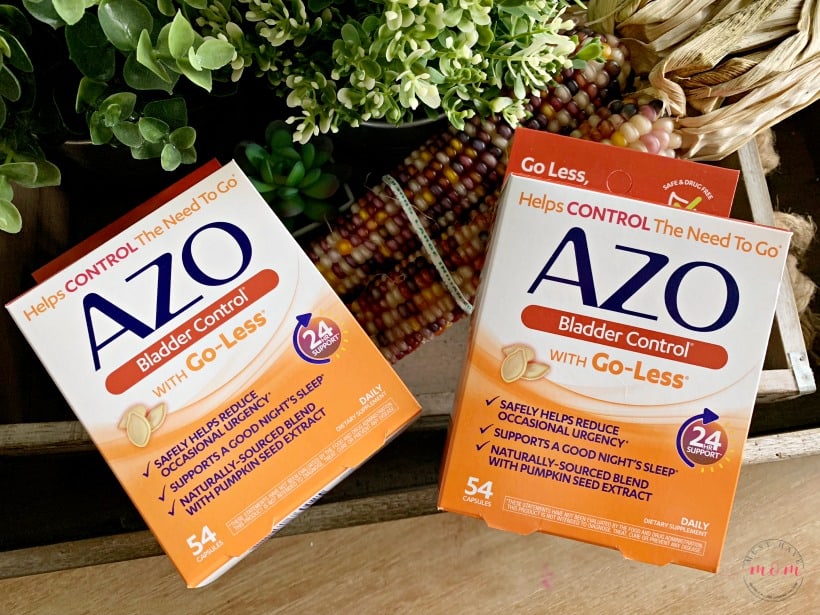 I am always looking for ways to treat the root cause of a problem instead of treating a symptom and that is exactly what AZO Bladder Control® does. Rely less on pads and liners and try a supplement to target the source instead! If you find yourself experiencing frequent urges to use the bathroom, occasional bladder leakage issues or wake up frequently in the middle of the night then you should try AZO Bladder Control®.
Tired of feeling embarrassed by occasional bladder leakage? Its more common that you think. That moment during your cardio workout, chasing your kids, a sneezing fit, or even a burst of laughter can turn into a stressful, frustrating and embarrassing situation.
I've also had those moments where I suddenly feel like my 4-year-old son who had no idea his bladder was almost full and now almost doesn't make it to the bathroom. I can tell you that is frustrating and embarrassing because I am a grown adult and haven't ever had to experience that in my adult life!
Thankfully, by supporting bladder muscles, the ingredients in AZO Bladder Control® can also help reduce those sudden urges you get to go to the bathroom.* Thank goodness!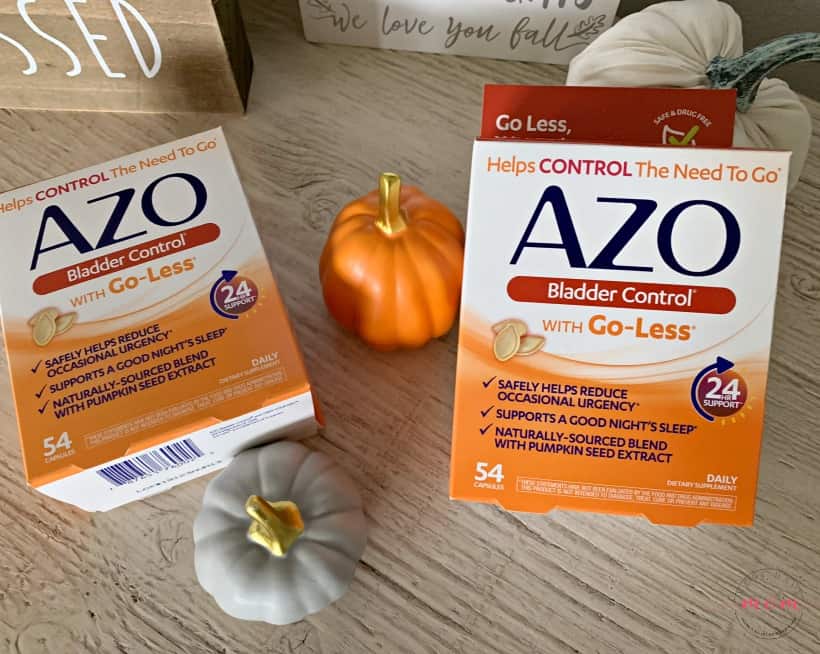 Start the new year off on the right foot by taking charge of your occasional bladder leakage.
AZO Coupon: Get $3 off when you buy AZO Bladder Control®!
* These statements have not been evaluated by the Food and Drug Administration. This product is not intended to diagnose, treat, cure or prevent any disease.
AZO Bladder Control® is a trademark of DSM. Go-Less® is a trademark of Frutarom.