*This is a sponsored campaign with Mums the Word Network and Krud Kutter. All opinions are my own.
Everyone is busy and wants to be as efficient as possible in their spring cleaning. To assist consumers with their spring cleaning, Krud Kutter has developed the Spring Cleaning Tips to Kut Winter's Krud, which will help consumers tackle their tough cleaning projects in a shorter period of time. This featured project is Cleaning Winter Carpets of two high impact projects for spring cleaning. You can check out the other project feature at MiscFinds4U.com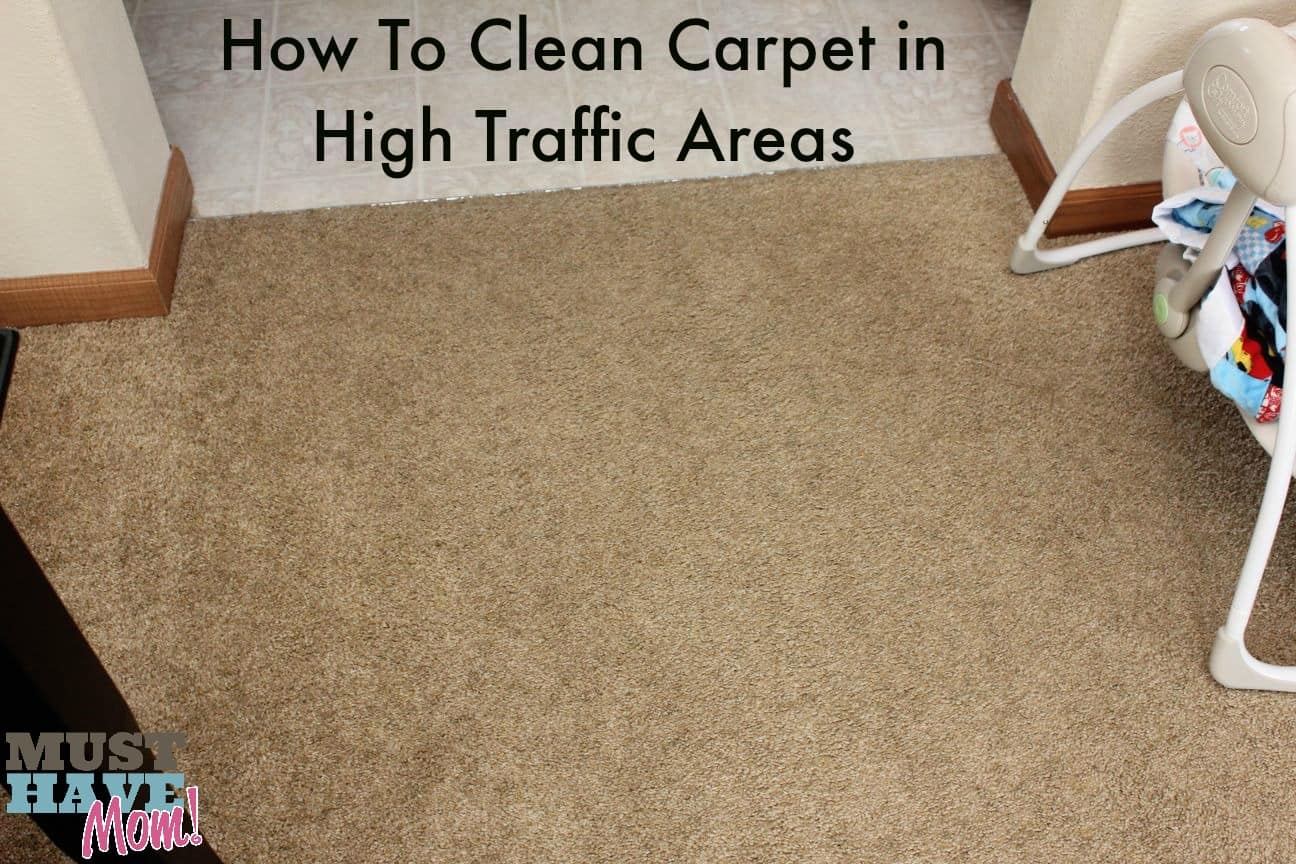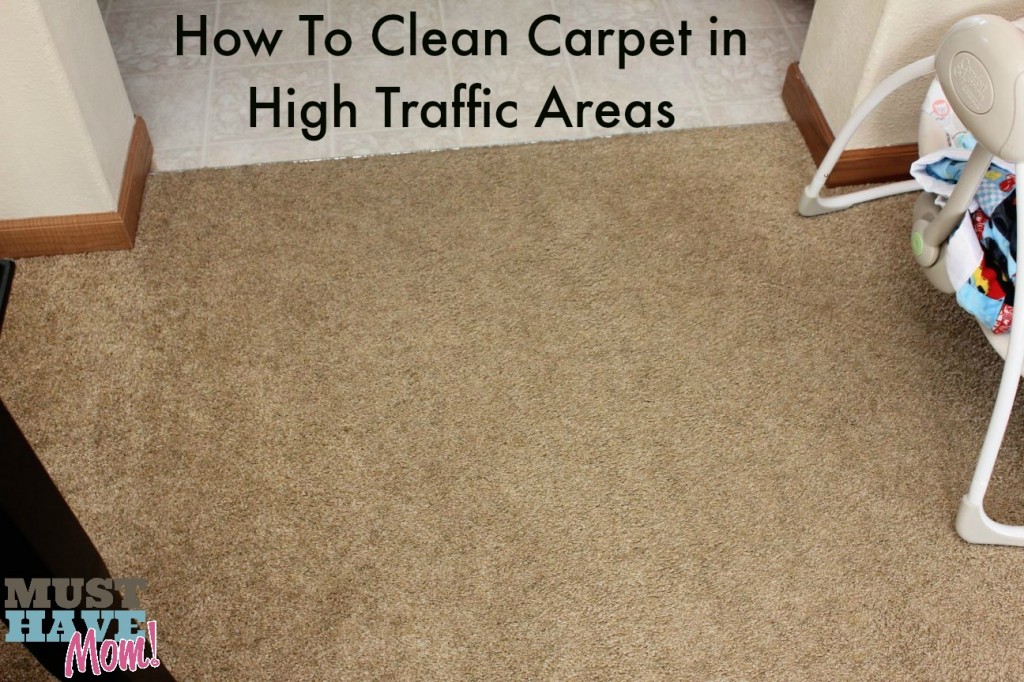 Our carpet takes a beating over the Winter. People track in dirty snow and trek through the house with boots on despite my protests. With Spring here and the Spring cleaning bug urging me to clean I knew our dingy carpet needed a good cleaning. We'd love to get new carpet as it needs to be stretched again and was littered with black stains. With four kids in the house it doesn't make much sense to replace the carpet until they are older. I decided that while I couldn't replace our carpet now, I could definitely refresh it for Spring. I was very pleased with the end result! See how I did it.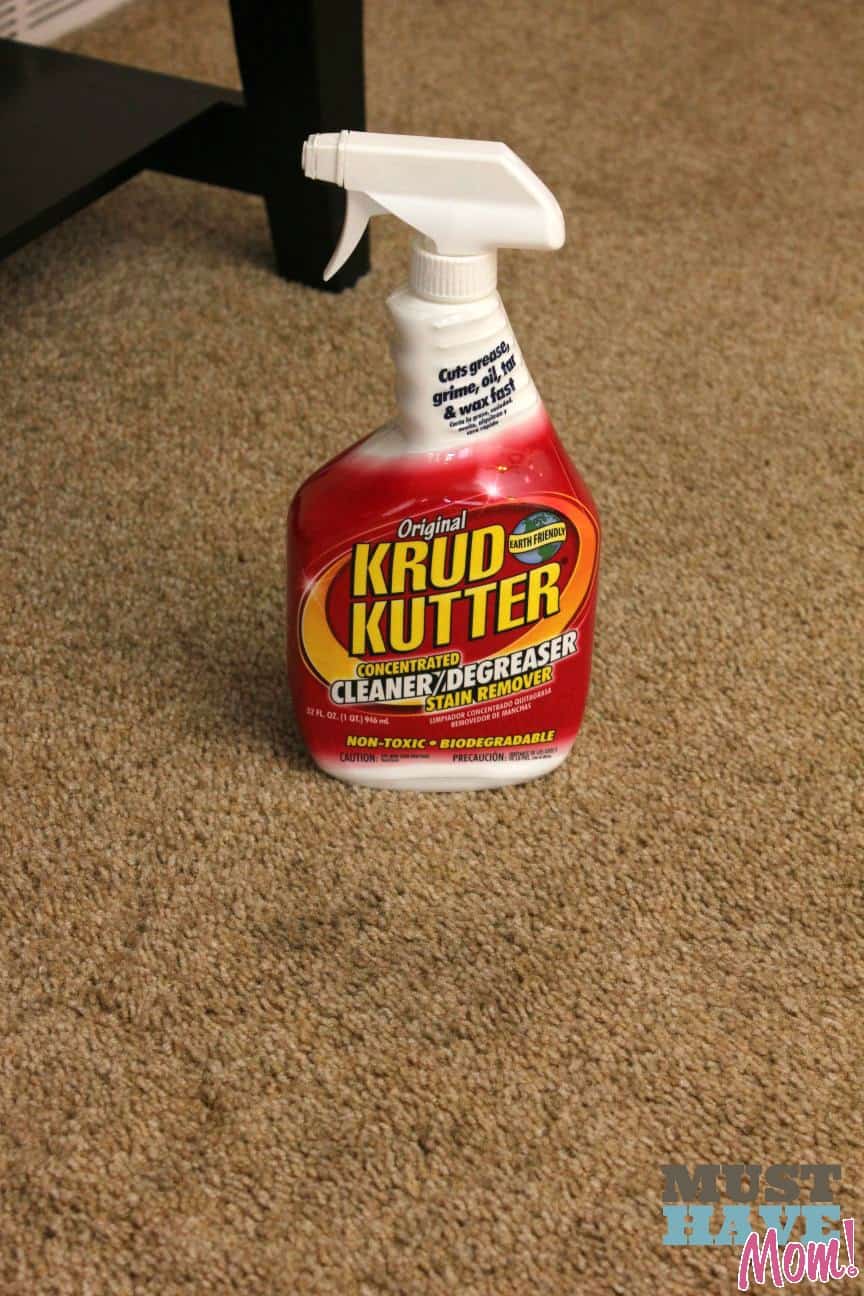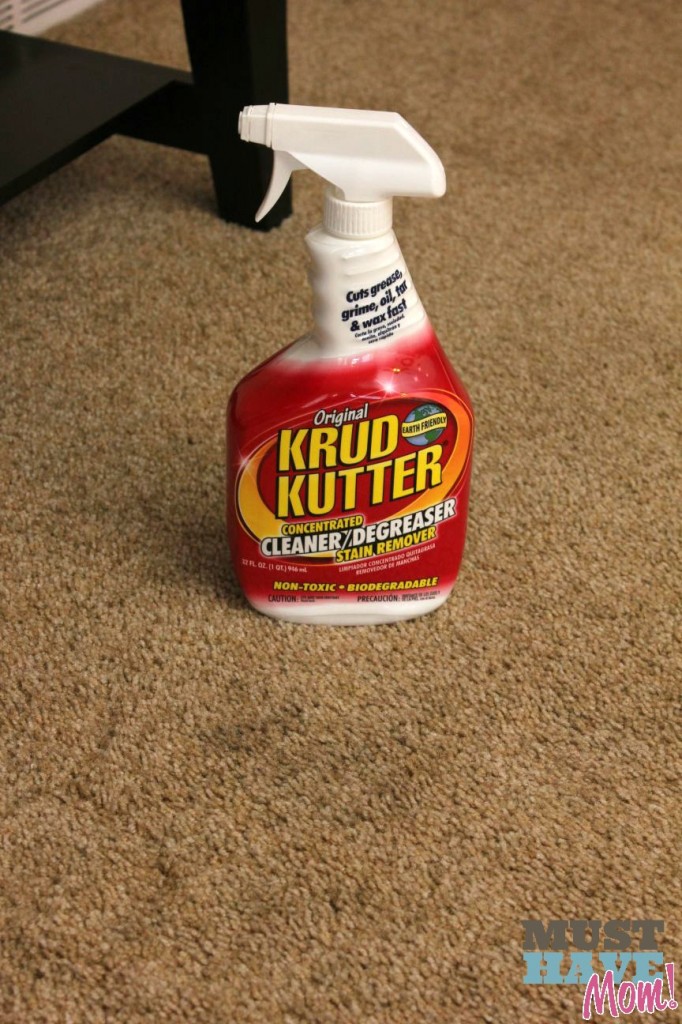 I cleaned our living room carpets which is also where our front door is. That means the pass through between the front door and the kitchen is carpet and takes a beating with people running through with shoes on to grab something or haul in groceries. You can see some of the black spots on the carpet in the picture above. If you don't know how to clean carpets it isn't difficult. We have our own carpet cleaner and in searching for a good carpet cleaning solution I came across Krud Kutter which is an eco-friendly line of cleaning solutions. They produce non-toxic, biodegradable products and have been a leader in the market for over 30 years. Krud Kutter's unique formulas safely remove the toughest stains and everyday messes that most "all-purpose" cleaners can't touch, including grime, grease, pet stains, crayons, dried latex paint and even permanent marker. You can even use them on carpet!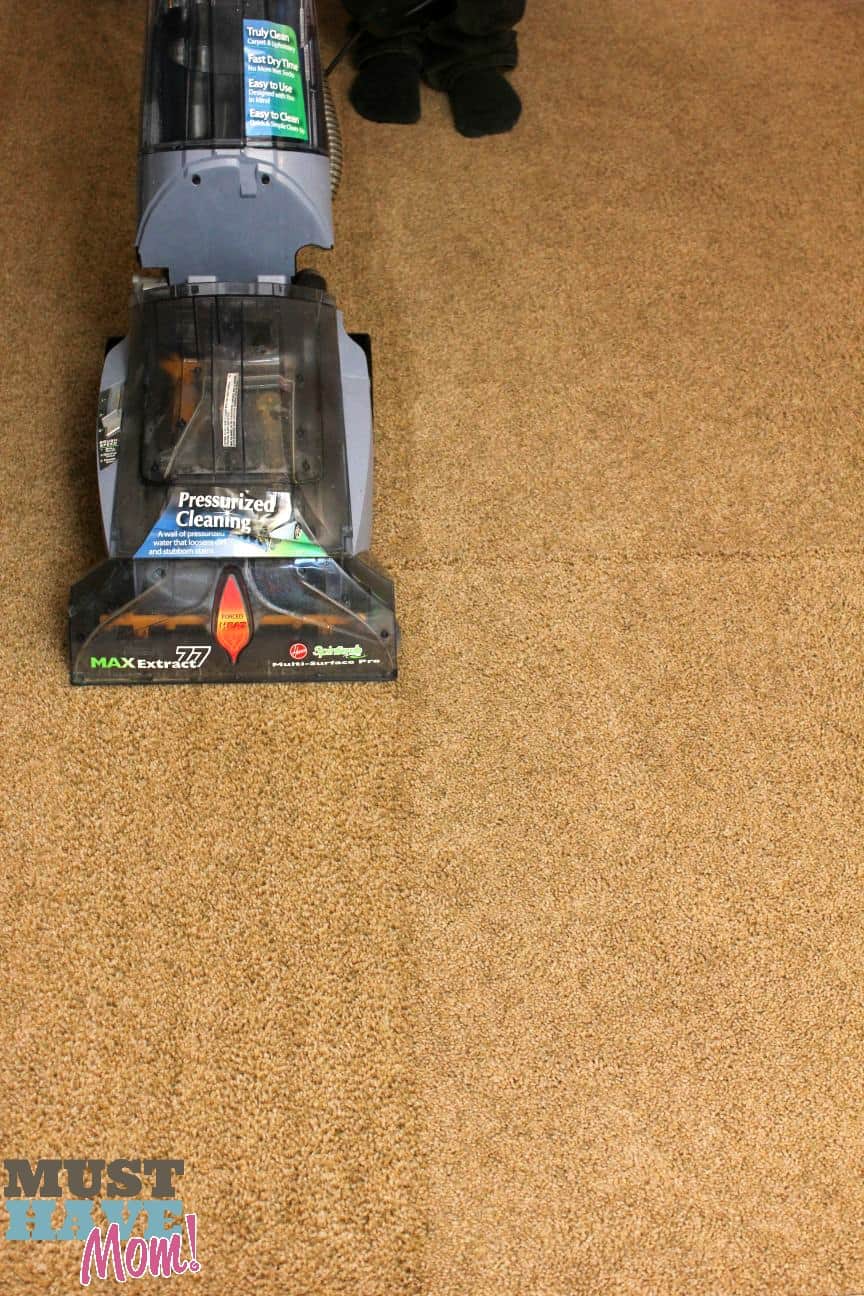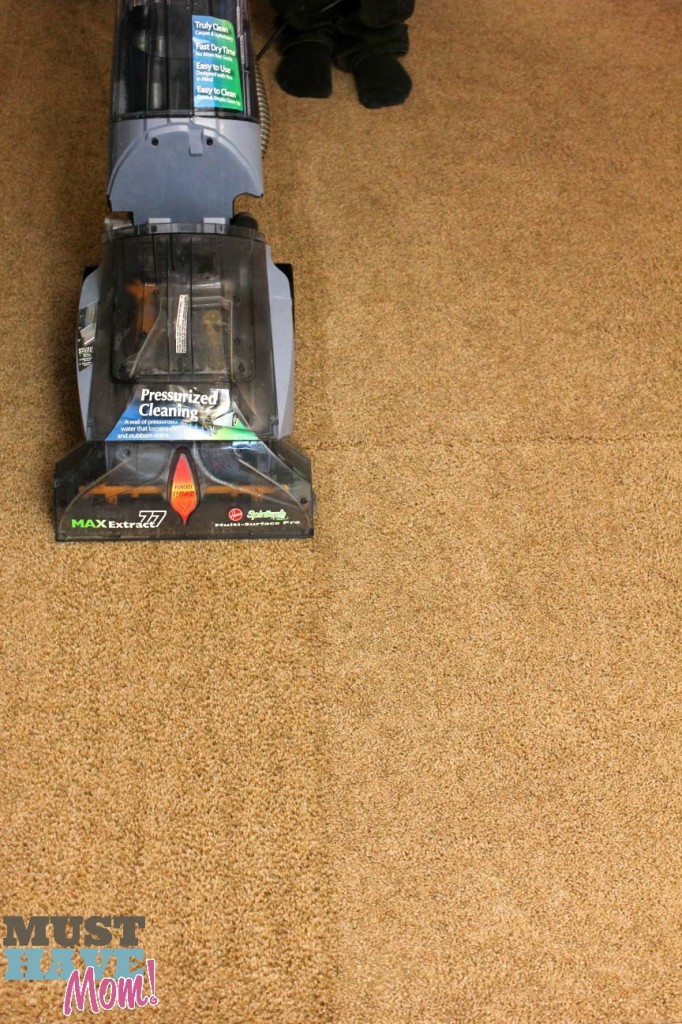 We diluted 1 1/2 cups of Krud Kutter in a gallon of water and used that solution in our carpet cleaner.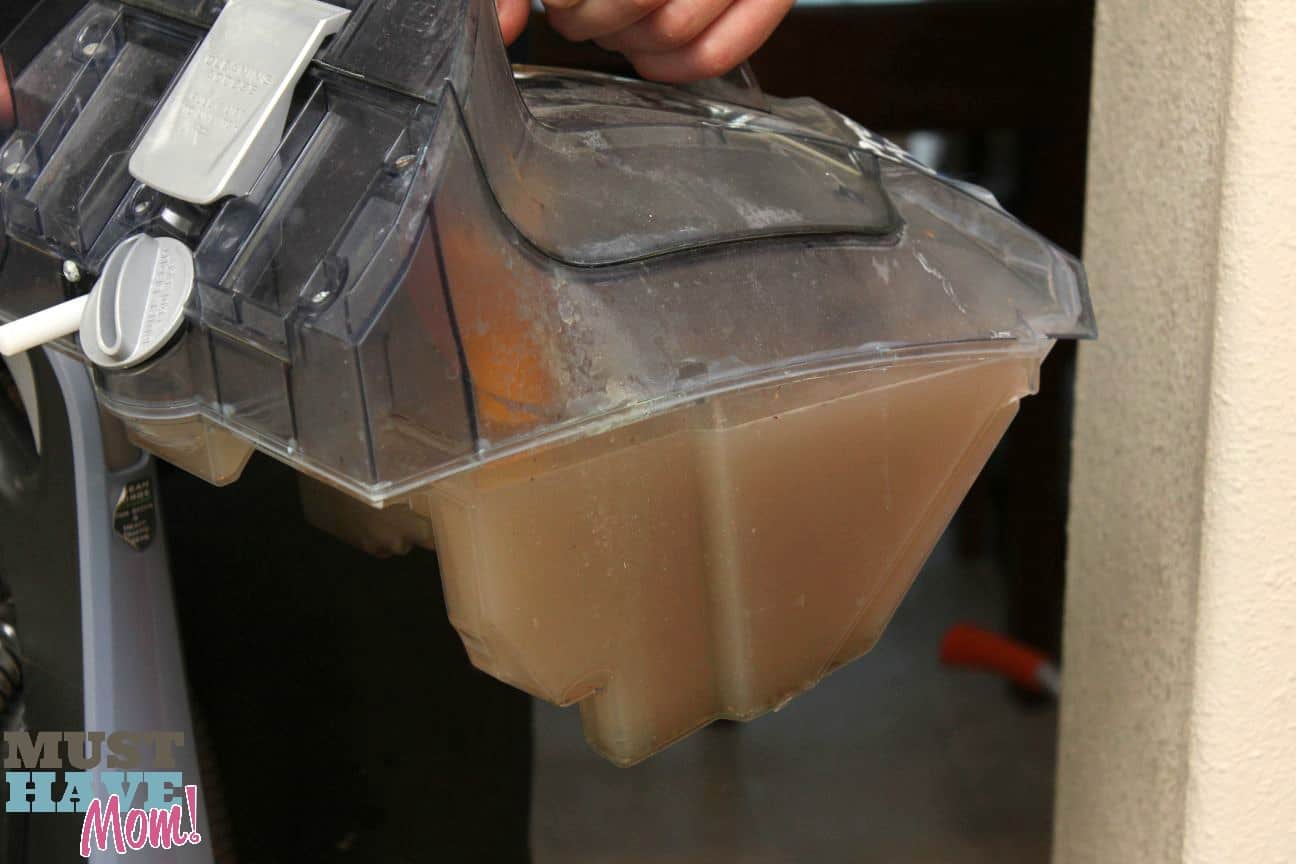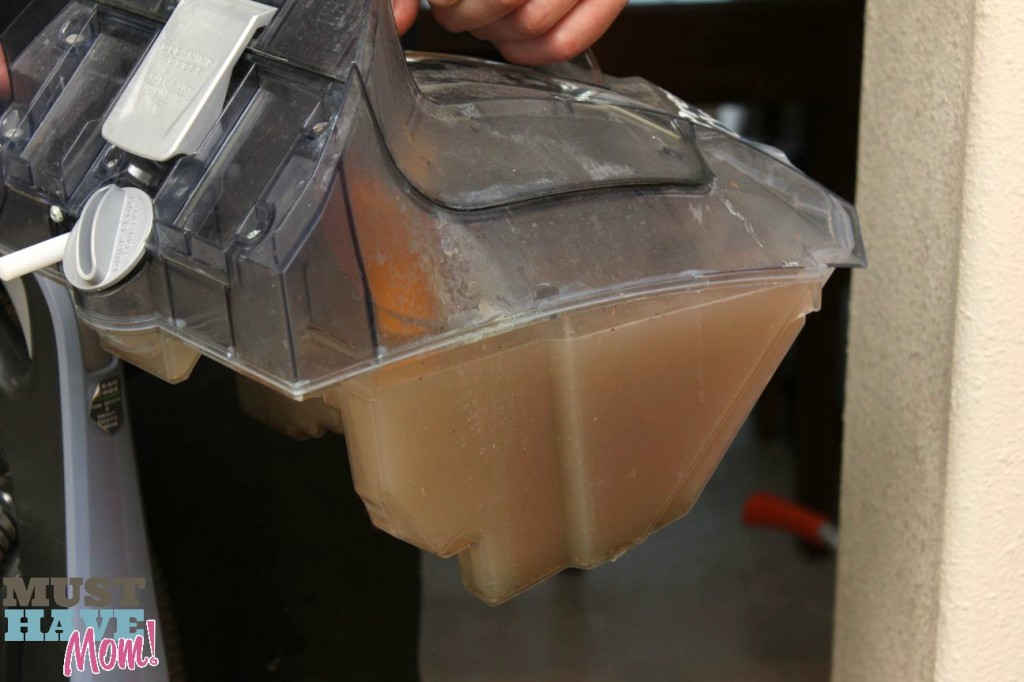 And this is why you should clean your carpets after Winter! Check out all that Krud!!! Eww! That was hiding in my carpet that my kids play on! I feel so much better knowing that my carpets have gotten a good Spring cleaning and all that dirt is no longer in my carpet.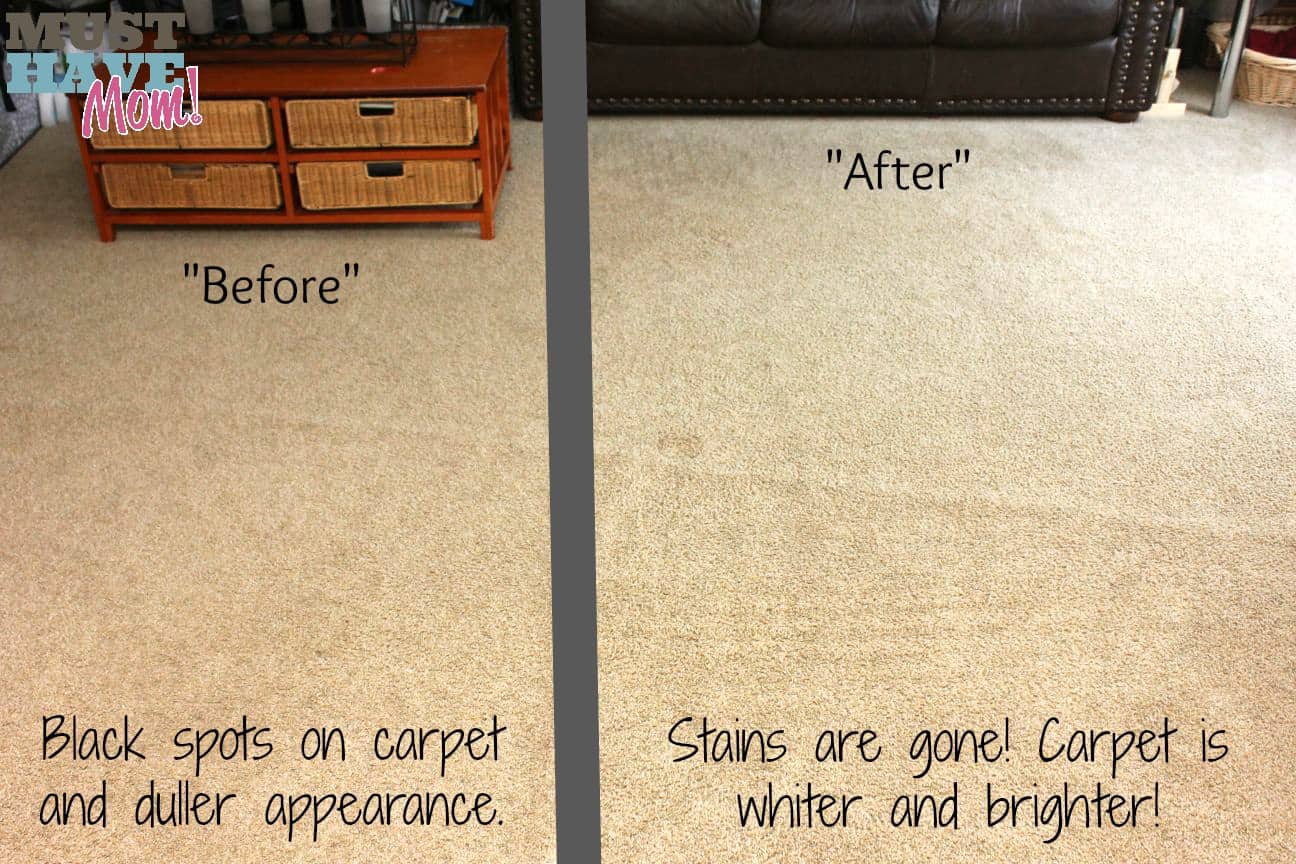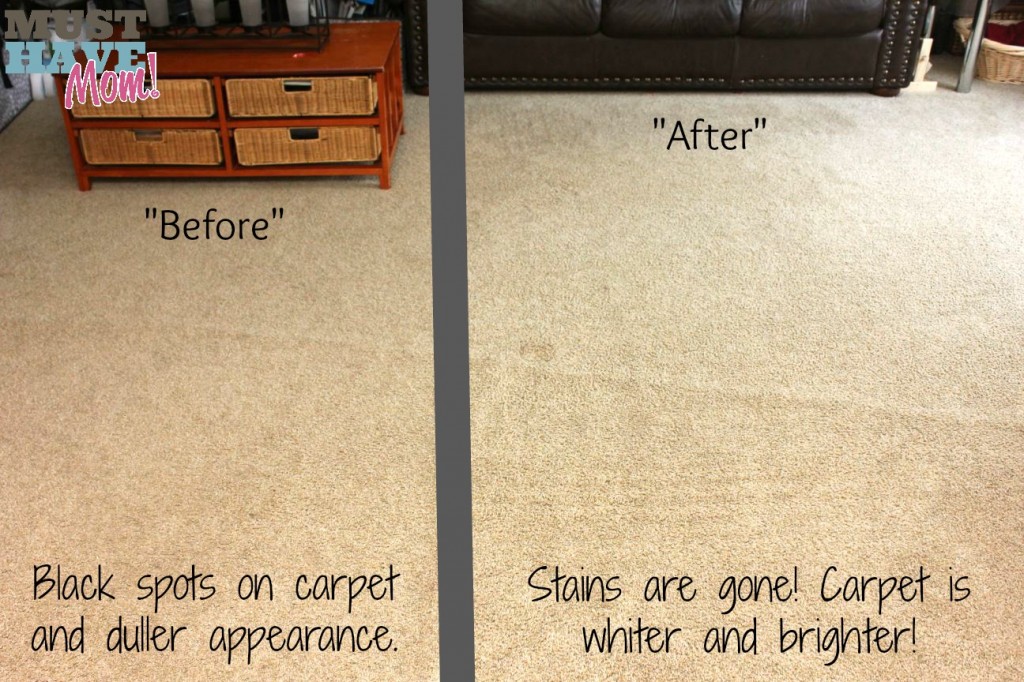 We left half of the living room uncleaned to show the before and after results side by side. The left side shows the uncleaned carpet and while it's much easier to see the stains in person, you can see the carpet on the left has a dull appearance when compared to the cleaned carpet on the right. I'm so impressed with how much brighter and whiter my carpet was after cleaning it with Krud Kutter. It worked at removing the black stains on the carpet and brightened it up significantly. It's definitely made the room feel fresh and clean for Spring! I no longer feel the need to immediately replace our carpet because it isn't stained at all anymore. It needs to be stretched again in a few spots and then will look new!
As you are doing your Spring cleaning don't forget the carpets! They hold on to dust, dirt and stains and need to be cleaned just like everything else. Make it easy by using the non-toxic Krud Kutter! If you liked this project, don't forget to check out next week's project over at MiscFinds4U.com!