This post was sponsored by Sphero as part of an Influencer Activation for Influence Central and all opinions expressed in my post are my own.
The Sphero BOLT and Sphero Mini make GREAT gift ideas for boys or girls. They don't contribute to the toy clutter and your child will learn skills that can set them on the right path for their future career! I'll show you why every kid will want one.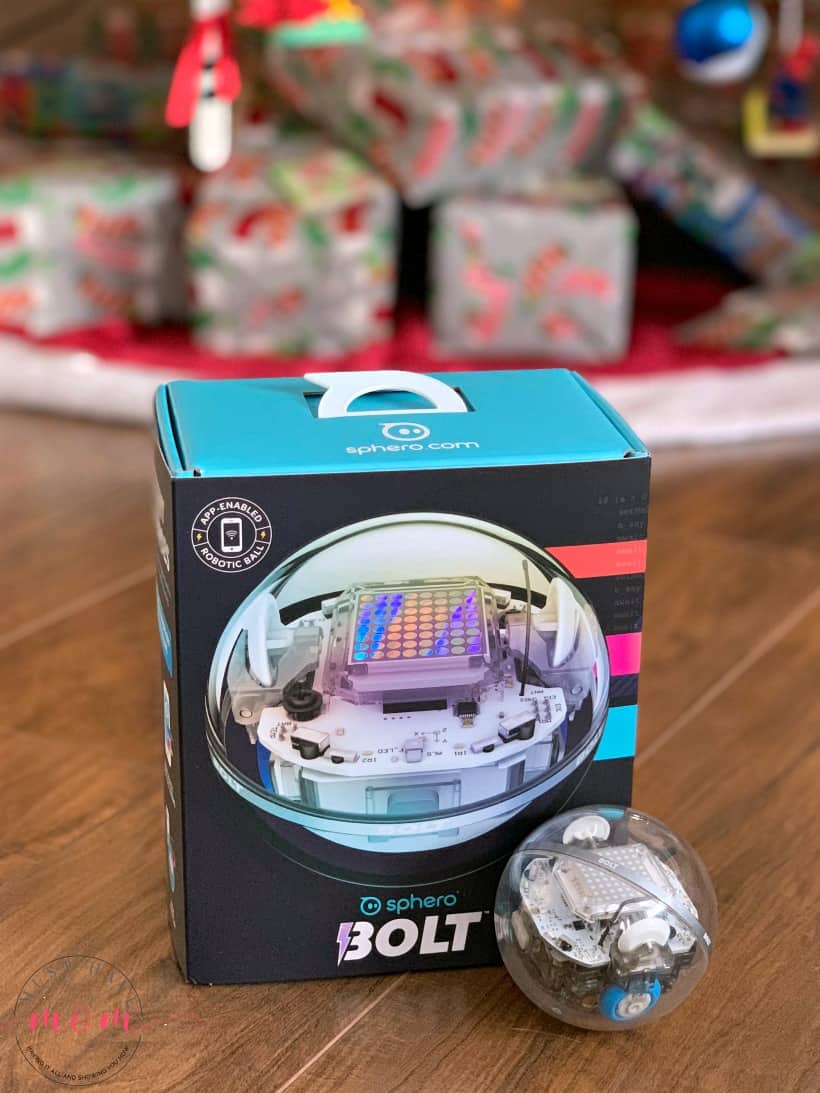 What Are Sphero Toys
Sphero has a simple belief that play and education work together seamlessly. I couldn't agree more! Kids learn through play which is why play is so essential. Sphero makes high-tech consumer robots that engage children in hours of play through app-enabled driving, games and sports. Kids become students, learning so much new information, without even realizing it!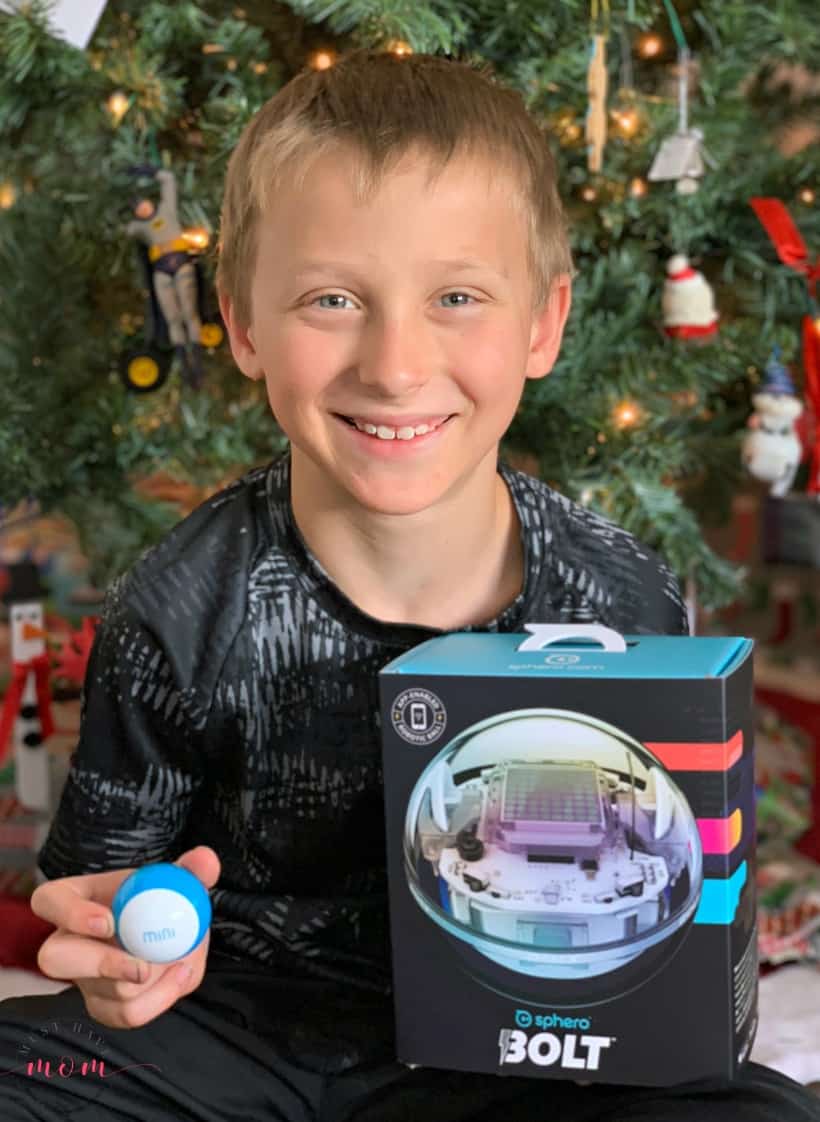 Sphero BOLT and Sphero MINI provide endless hours of fun, experiential STEAM (Science, Technology, Engineering, the Arts and Mathematics) learning. I'll show you what my son thought of the Sphero BOLT and Sphero Mini and help you decide which one is right for your child!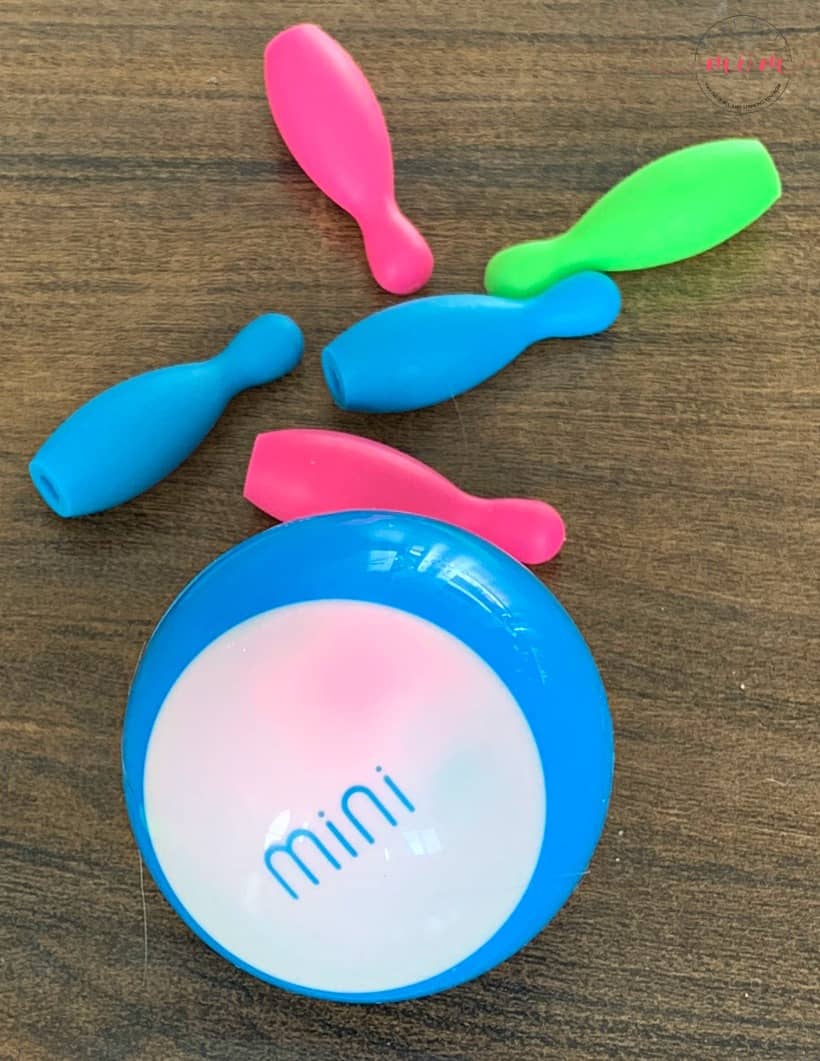 Sphero Mini
The Sphero Mini is a great way to try out Sphero toys without a big investment. It packs tons of fun into a tiny, app-enabled robot about the size of a ping pong ball. You can drive the Sphero Mini using the Sphero Mini app.
We found the Sphero Mini games fun and entertaining. You can use the ball as a controller to shoot through space, race a ship through a tunnel or even rotate the ball to destroy bricks! The app is always updated and current so you'll just have more fun to look forward to.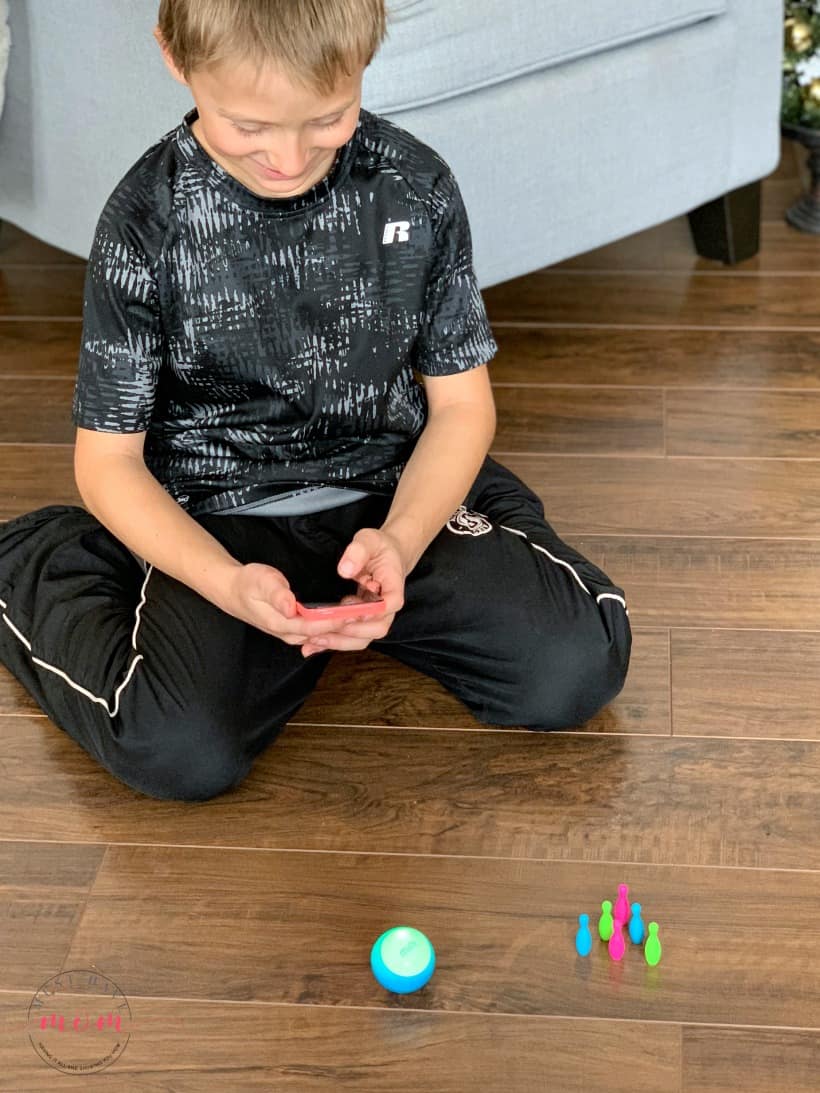 The Sphero Mini might be as small as a ping pong ball, but it packs a lot of tech inside including a gyroscope, accelerometer, and LED lights! Quite impressive! You can buy colorful shells to swap out and change the look of your Sphero Mini too!
Want to take your Sphero Mini fun to a new level? Try the Sphero Edu app and you can even program your robot using JavaScript! I love the different levels of challenges that this neat little ball.
The Sphero Mini might be small, but it packs a lot of fun! This is sure to be a big hit with all tech-loving kids. The possibilities range wide and it provides hours of play and learning.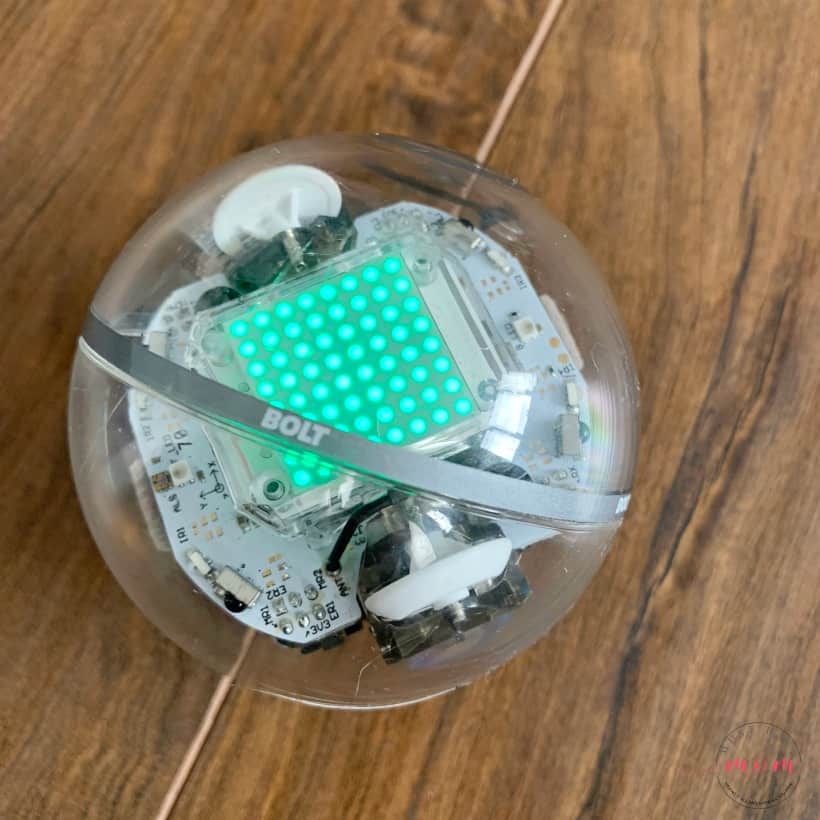 Sphero BOLT
If you love the Sphero Mini, then you'll adore the Sphero BOLT! This app-enabled robotic ball provides endless opportunities to be creative and have fun while learning. Download the Sphero Edu app from nearly any mobile or desktop device, to program the Sphero BOLT. There are awesome community-created activities, or just drive and play your Sphero BOLT!
The Sphero BOLT has a brilliant 8×8 LED Matrix that animates and displays real-time data which kids will love. You can create and customize games and learn to code by drawing on your screen, using Scratch™ blocks, or writing JavaScript text programs.
Kids can use advanced sensors to keep tabs on the Sphero BOLT's speed, acceleration, and direction, or orient and drive the Sphero BOLT with the built-in compass. We were also impressed by the infrared communication, which allowed my son to "communicate" with other Sphero BOLTs, enabling brand new games and advanced coding tactics. Thankfully, the Sperho BOLT also has a durable, waterproof shell so I can breathe easy that it won't be easily damaged during play.
Aiden spent hours learning and growing in his skill set while playing with the Sphero BOLT. He thought it was incredibly cool to be able to program it and he found so many different ways to play which was another huge bonus. Kids won't get bored quickly with this toy! Once they conquer one new skill they can move on to another, like writing JavaScript. The possibilities are endless.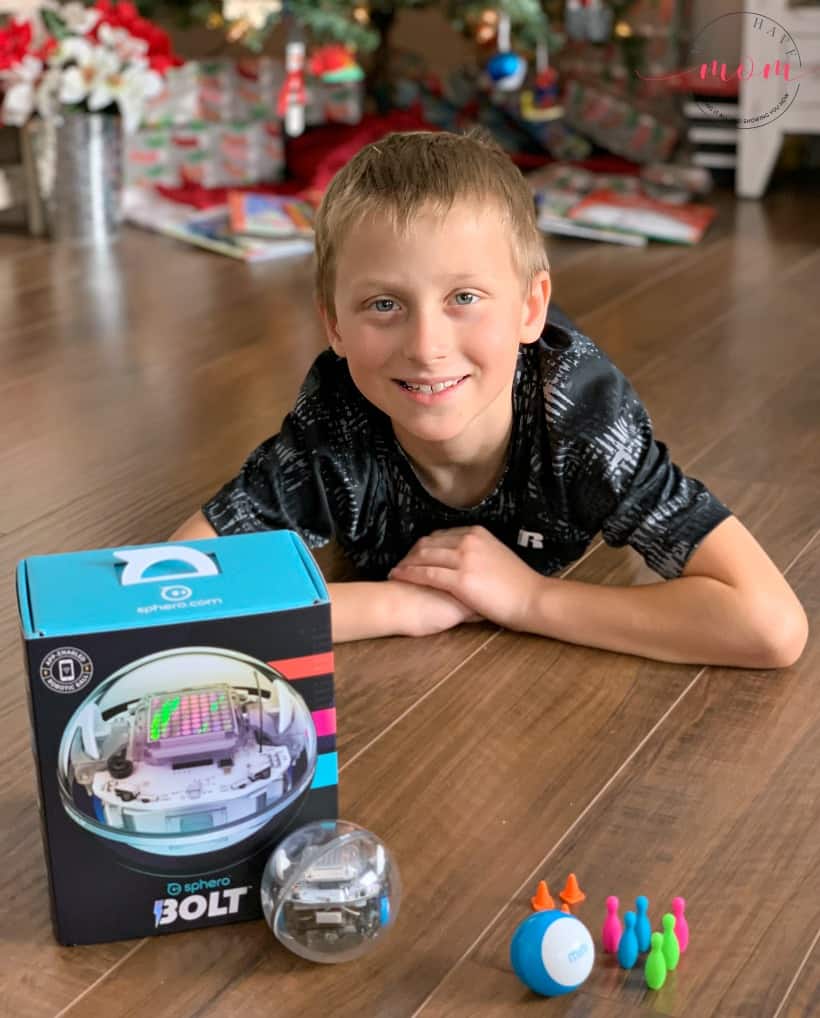 Why Choose Sphero Toys?
My son, Aiden, loves STEAM toys and the Sphero BOLT and Sphero Mini were right up his alley. They allowed him to learn new skills and be challenged without becoming too frustrated by learning new skills. He felt accomplished by learning to conquer new things and it helped to encourage him to explore his love for science and technology.
If you know a child that loves things like building with Legos, excels at math, loves to learn about science experiments and tech then they will definitely love Sphero BOLT or Sphero Mini. They are advanced toys geared towards kids and I love that they challenge them without frustrating them!
Cyber Monday Sphero Discounts!
Today, November 26th only, you can save with big Cyber Monday discounts! Here are the Sphero discounts you can take advantage of today before the sale ends! Hurry!
If you miss these deals then take advantage of the Sphero sale running 11/28 – 12/1 and get 15% off when you spend $100!