Mornings around here can feel a little hectic and scattered. Ultimately that isn't the way I want to start my day or the way I want to send my kids off to school for the day. I really am making an effort this year to slow down and focus on my kids and have quality family time together. Want to surprise your kids with the most EPIC Skylanders breakfast ever? I'll show you how to do just that and in the process create some create memories and family moments together.


I am a mother to three boys. That means I have heard of Skylanders. Chances are you have too! If you are looking for a fun way to really connect with your kids and bond then it's time to tap into Skylanders and learn what it's all about! By taking an interest in what your kids like, you are showing them that you really are interested in them and you want to connect. Don't worry, it's easier than you think! Here is a quick video to show you how to easily jump into the world of Skylanders and connect with your kids!
See how easy that is? If you didn't understand the Skylanders game before then I'm betting you do now! Now let's get on with the Skylanders breakfast ideas!!!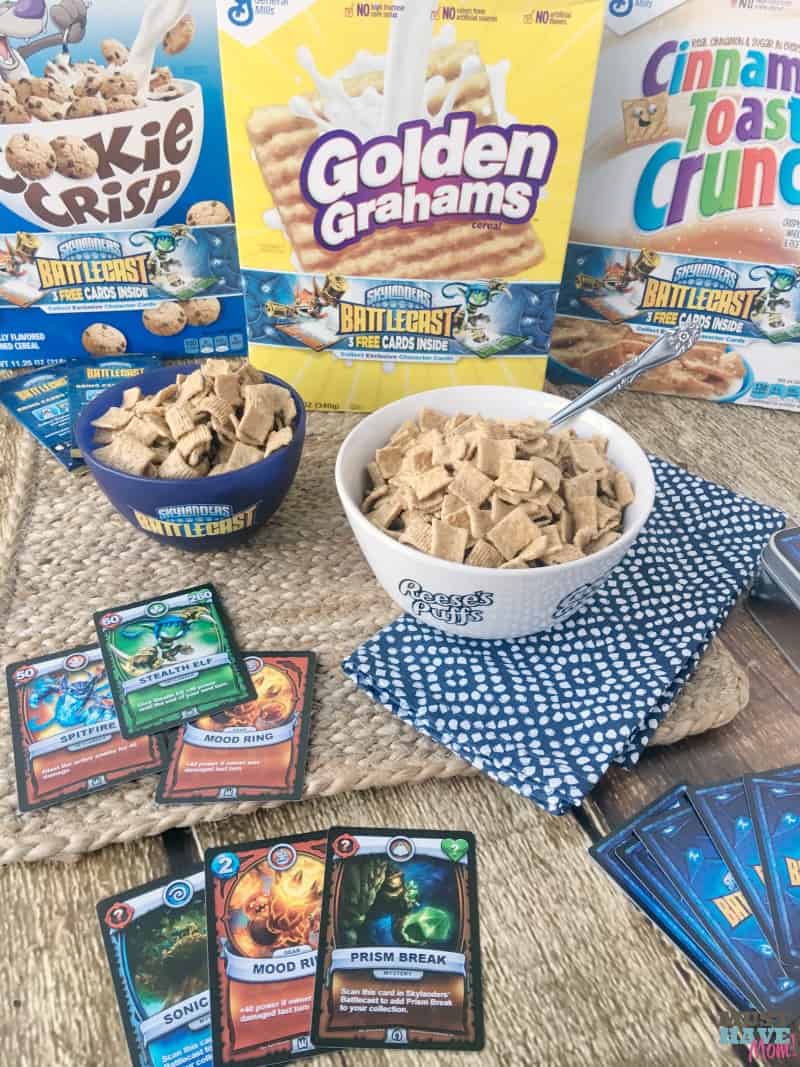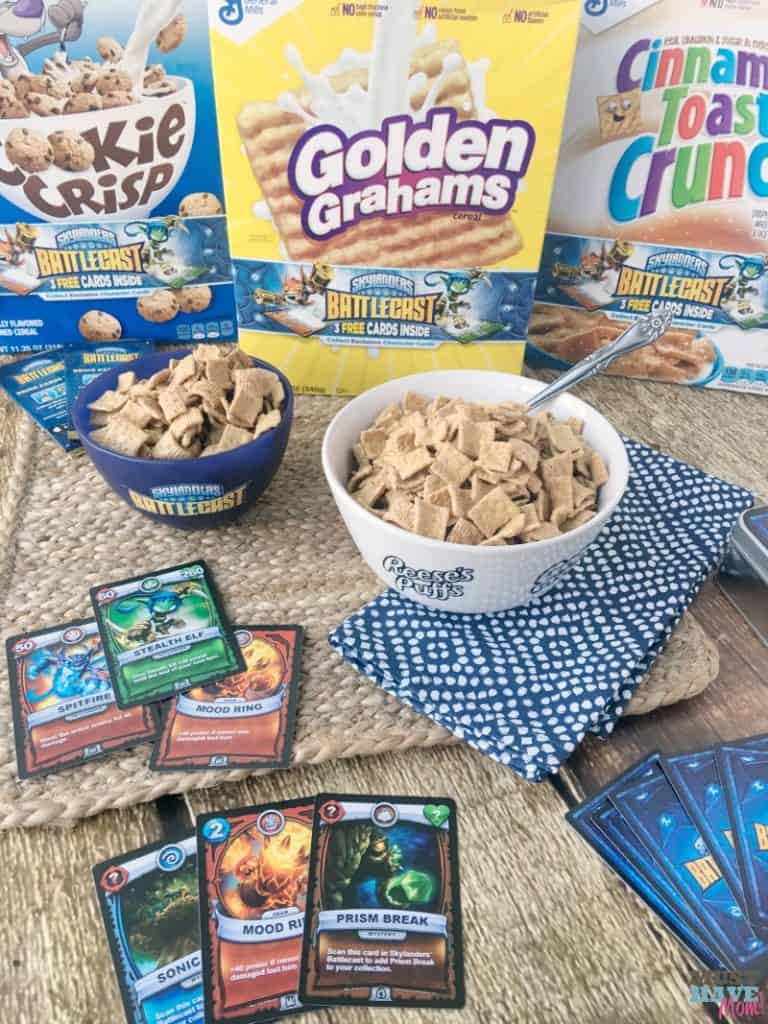 This is the perfect breakfast for a lazy weekend morning! Set up boxes of specially marked General Mills cereal which contain exclusive Skylanders Battlecast cards inside! Add a bowl for you, a bowl for your child and set up some sweet Skylanders cards. Now sit back and watch your kid's jaw drop when they check out this morning's breakfast table!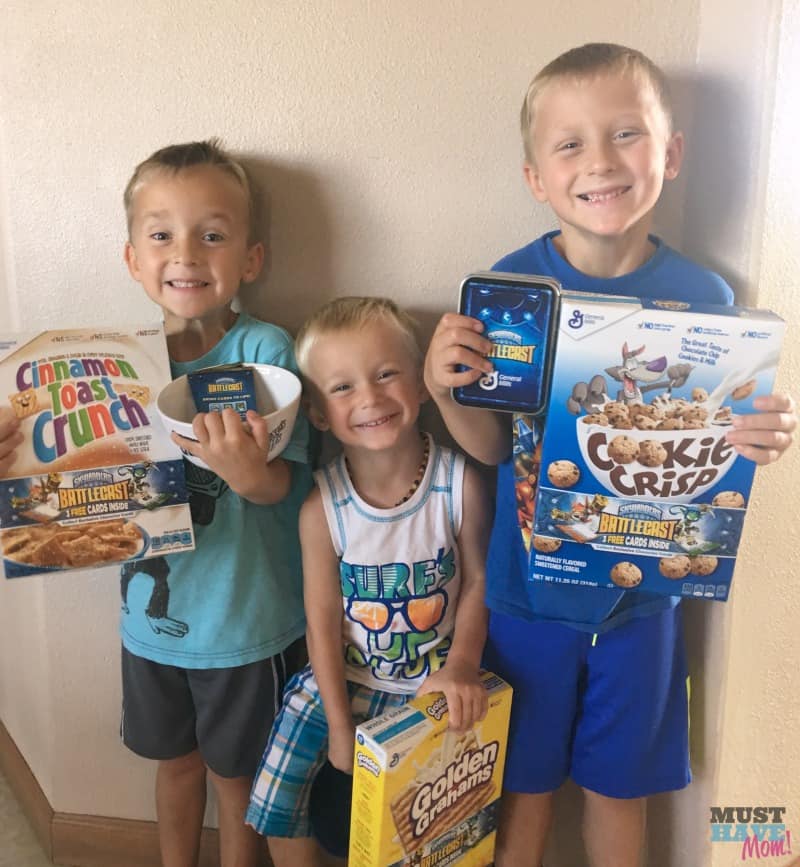 My kids were over the moon when they saw it, even my littlest guy who is much too young to know what Skylanders is haha. He was just thrilled to get some of his favorite General Mills Golden Grahams cereal for breakfast! I have to say I totally was taken back to my childhood when I had a bowl of Cookie Crisp cereal!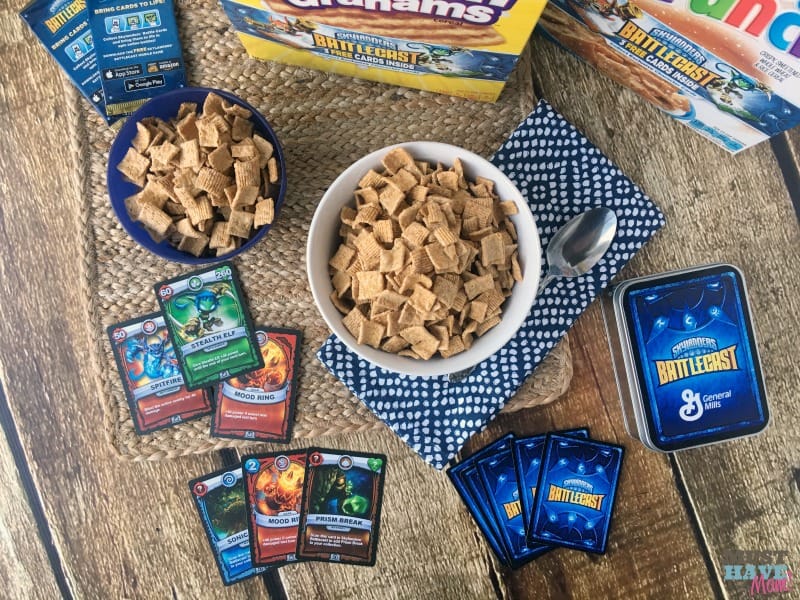 My boys couldn't wait to tear into the boxes and check out which exclusive Skylanders cards they scored! The exclusive cards cannot be found anywhere else – for a limited time- featuring characters Sonic Boom, Trigger Happy, Prism Break and Hot Head. They also couldn't believe that somehow mom had figured out how to play Skylanders with them!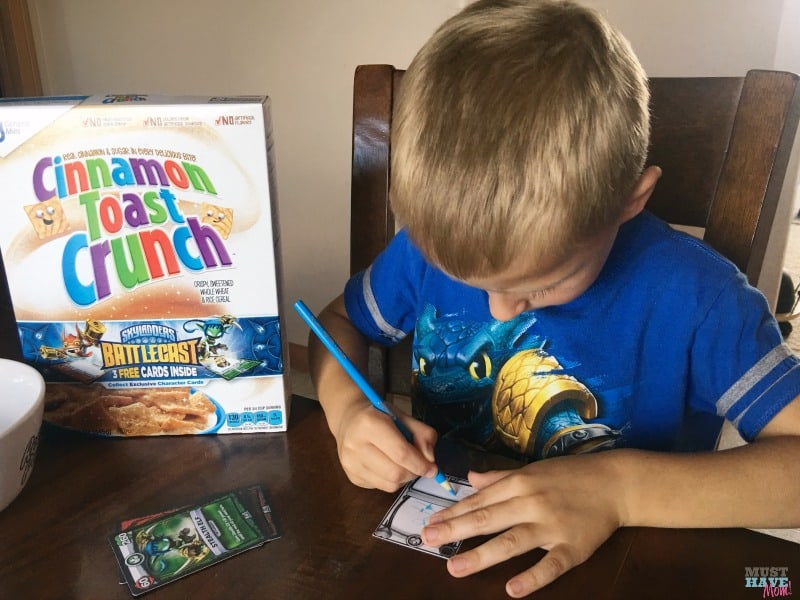 After an epic Skylanders game with my boys laughing the whole time, we sat down and decorated some blank Skylanders cards together. The boys got to make up their own Skylanders characters and draw them out on the cards.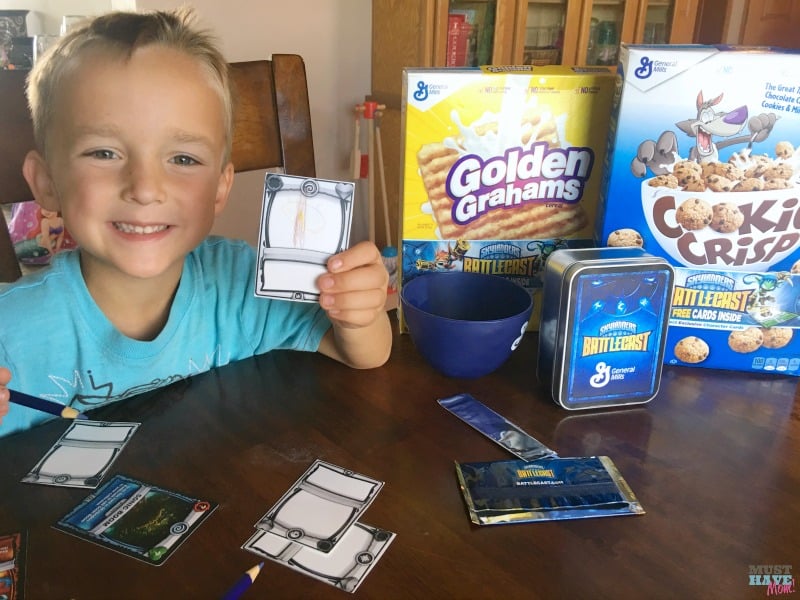 Needless to say, they thought this was the coolest activity I've come up with in awhile.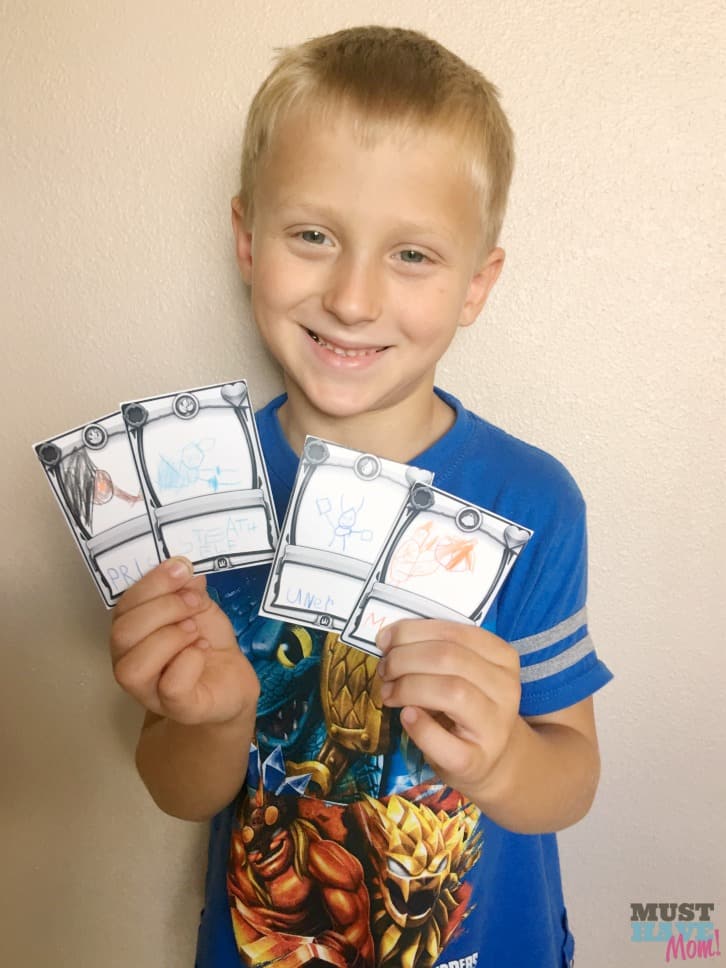 After a lazy morning playing Skylanders, eating our favorite cereals and creating our own Skylanders cards, it's safe to say I'm officially the coolest mom on the block.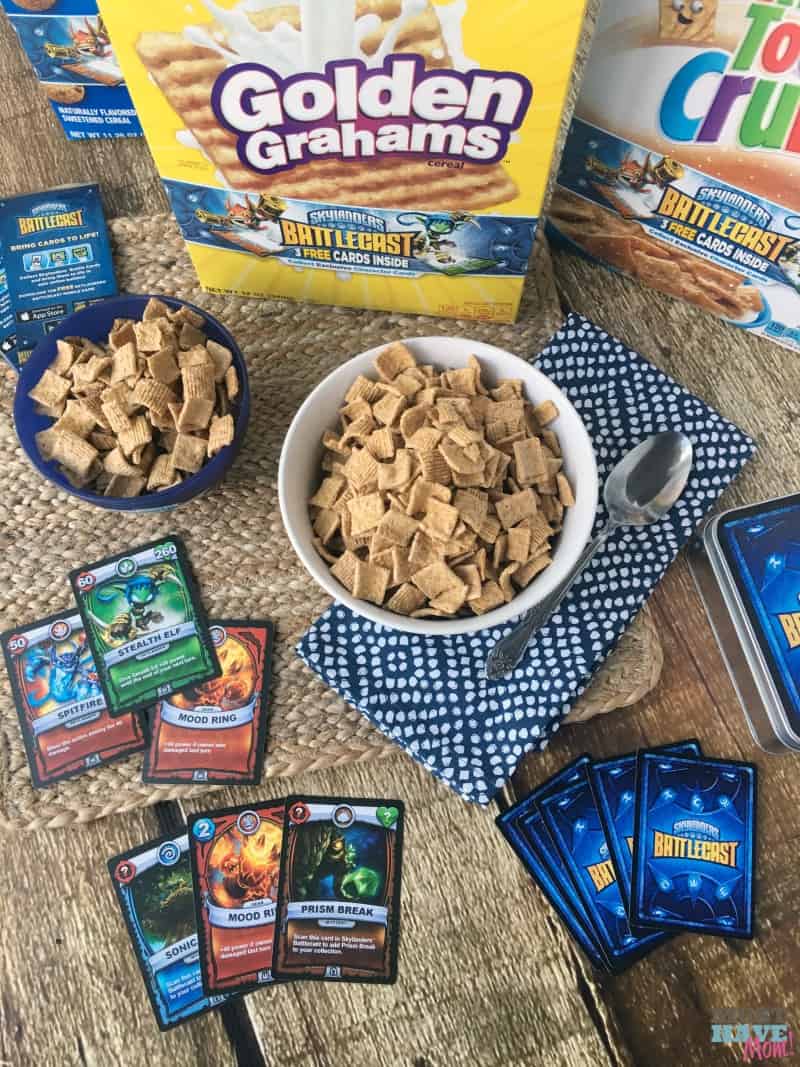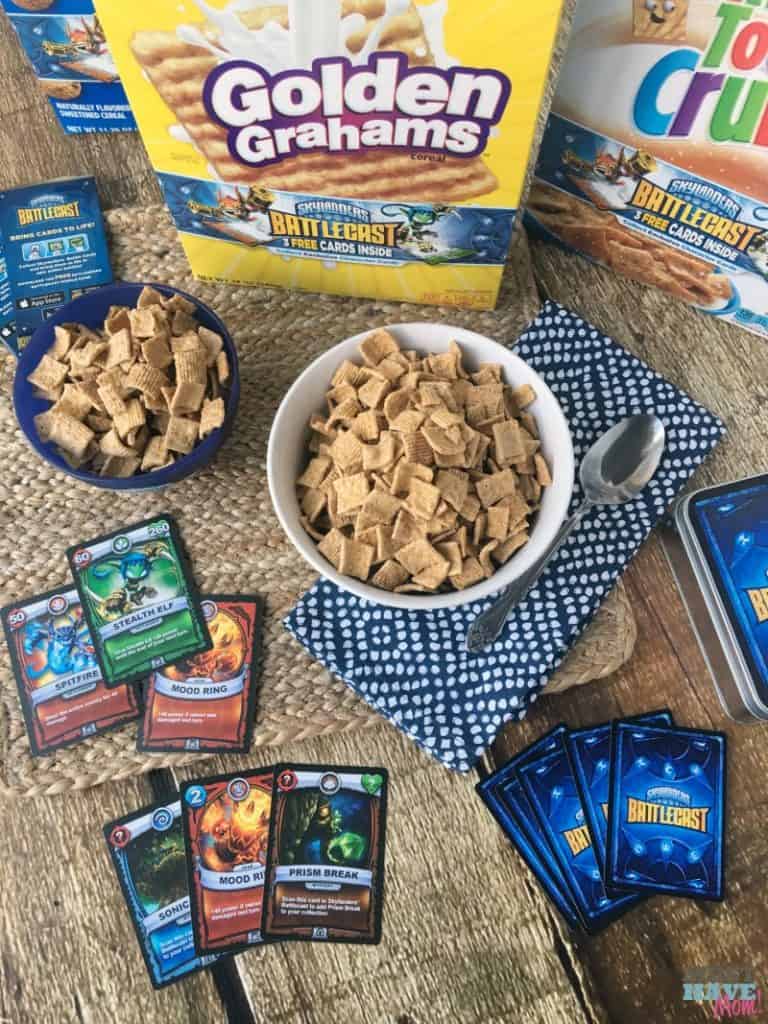 Head to the store and look for specially marked Cinnamon Toast Crunch, Cookie Crisp, Golden Grahams, Honey Nut Cheerios and Reese's Puffs cereals which include the exclusive Skylanders character cards! They will be on shelves of major retailers nationwide through September 2016.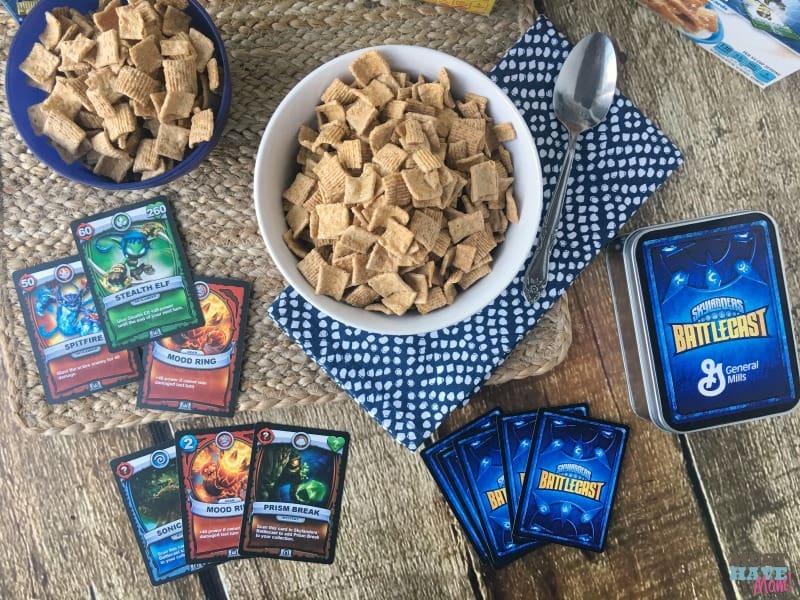 For more information about Skylanders Battlecast, visit https://www.skylanders.com/video-games/skylanders–battlecast. For more about General Mills Cereal, visit www.generalmills.com/brands/cereals.