Carson is by far the cutest skunk around these parts 🙂 My husband thought it was only fitting that he dress up as a skunk for Halloween since he is always stinky 🙂 Haha I don't care what he says, Carson is the cutest skunk I've ever seen!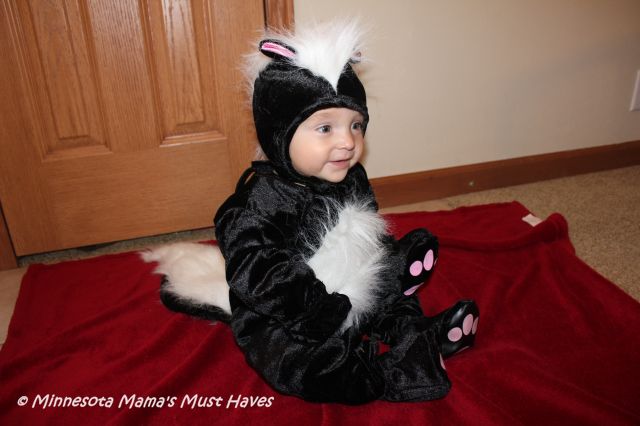 I just love the skunk mohawk and tail. They make the outfit that much more adorable!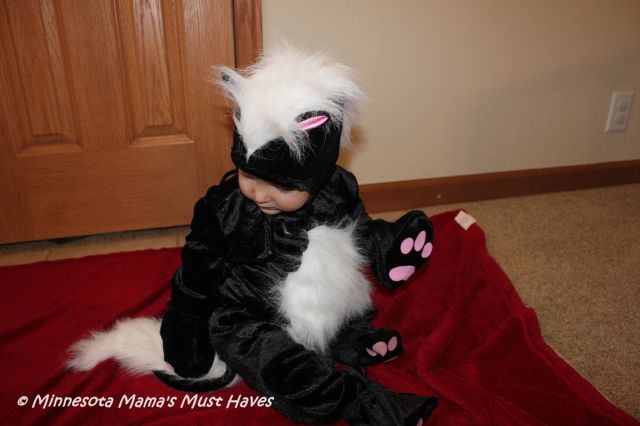 It also comes with skunk feet and hand covers so your little one is sure to stay warm while out trick or treating.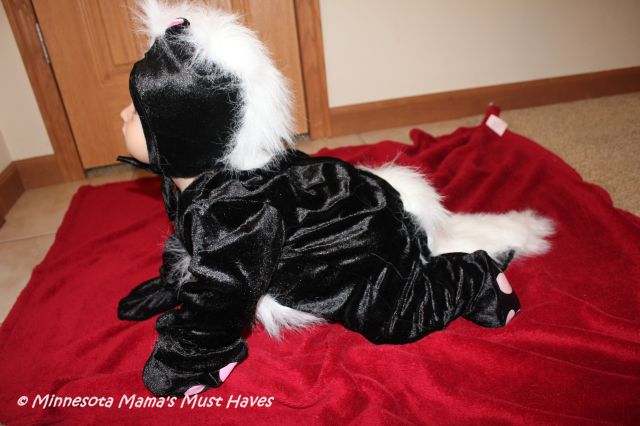 When I was searching for a costume for Carson I searched the brand new 2012 costumes and came up with a really cute owl, an adorable monkey and several others that really caught my eye. This one stood out because it's just fitting for him. We have a lot of skunks out here in the country and at night you often smell them so the kids thought it was hilarious that their own brother was going to be a skunk! We ended up finding this skunk costume at Wholesale Costume Club for $31.98. It does shed a lot of white fur so you've been warned! The black is a soft velvet material.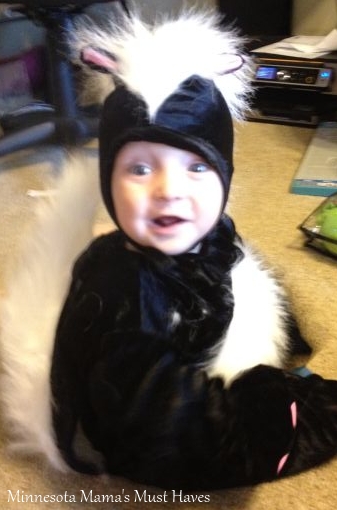 *Products received for review purposes only and no compensation was received. My opinions are my own.