As a parent we face many trials and dilemmas while raising our children. There are so many debates and opinions out there on everything from pacifier use to breastfeeding. One thing that is rising in incidence seems to be food allergies. You'll find that they are running rampant among our children and no one seems to understand the exact reason why they are becoming more prevalent. With that comes a fear of the unknown. What can you do to avoid peanut allergy in children?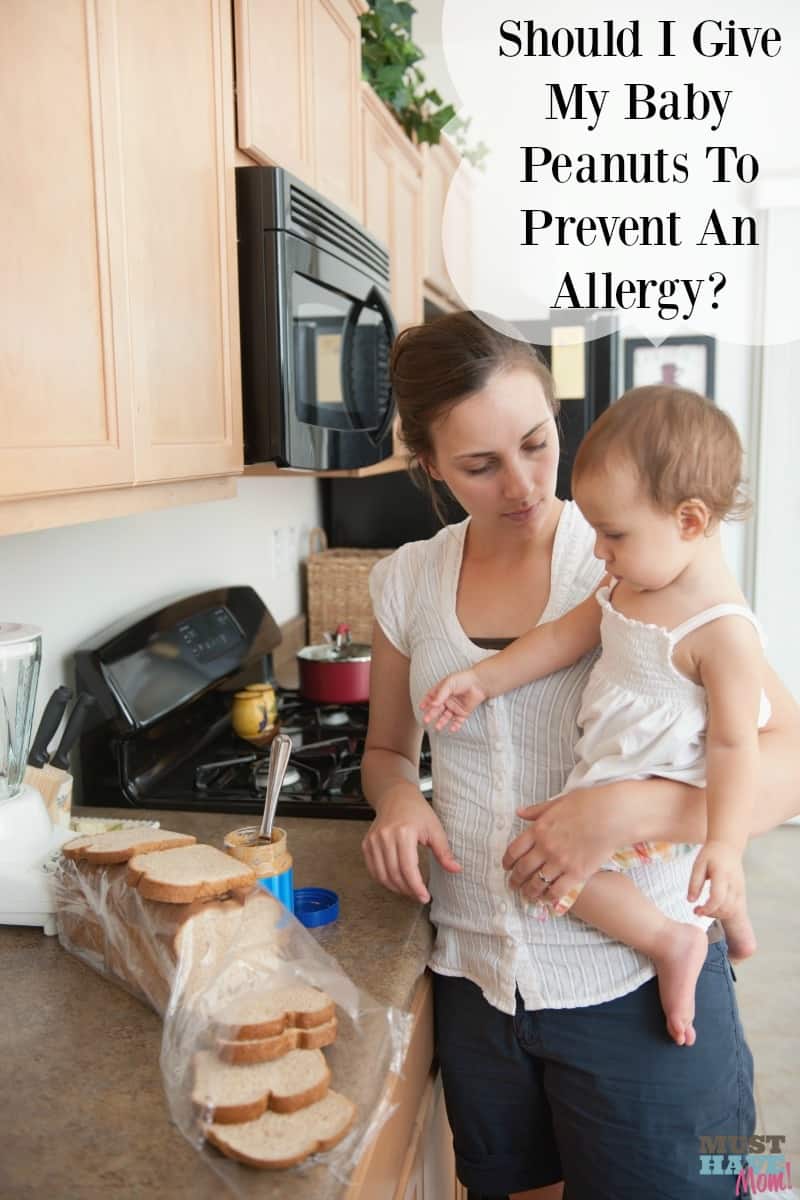 When deciding whether or not to introduce your baby to peanuts early, or delay introduction of them, there are important facts you should know. As a Registered Nurse and mother to a child who was formerly allergic to peanuts, I am here today to share with you the facts you should consider when deciding whether or not to give your baby peanuts at an early age in hopes of avoiding peanut allergy.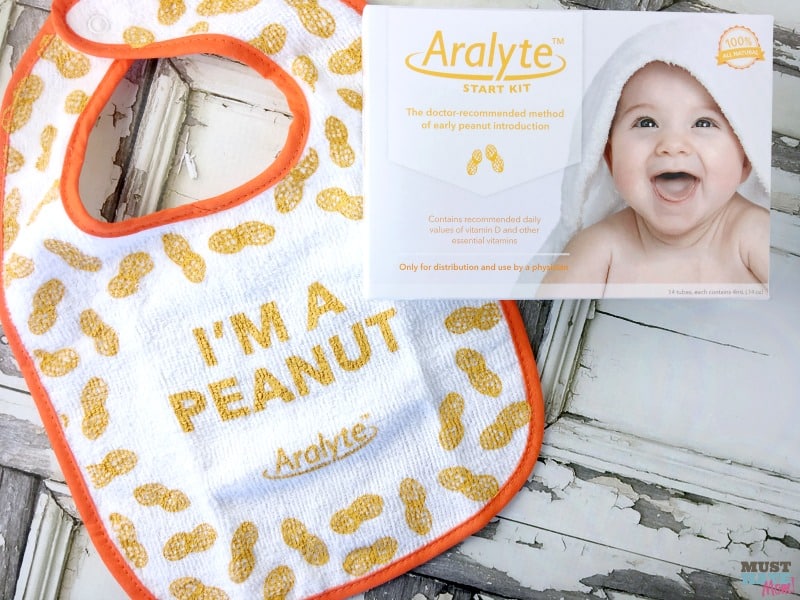 A recent peanut allergy LEAP Study has shown that has shown that early exposure to peanut can reduce an infant's risk of peanut allergy development by as much as 98%. This contradicts what we have believed in the past and probably contradicts what you've heard from your doctor in recent years as well. Up until now physicians thought that delaying introduction to peanuts was the best route to avoid a peanut allergy. After reading through the research on early introduction versus delayed introduction, the results are clear. Early introduction had far better rates of absence of peanut allergy. The kids who were delayed in being introduced to peanuts had a higher incidence of developing a peanut allergy. I personally found this information to be quite shocking. It definitely went against everything I have been told up until now.
I discovered a product that helps parents introduce their baby to peanuts at an early age. Aralyte is a safe, structured and data-driven approach to early introduction. As the only doctor-recommended liquid formulation for early peanut introduction on the market, Aralyte is safe for allergic homes and can be administered orally whenever it's most convenient for families.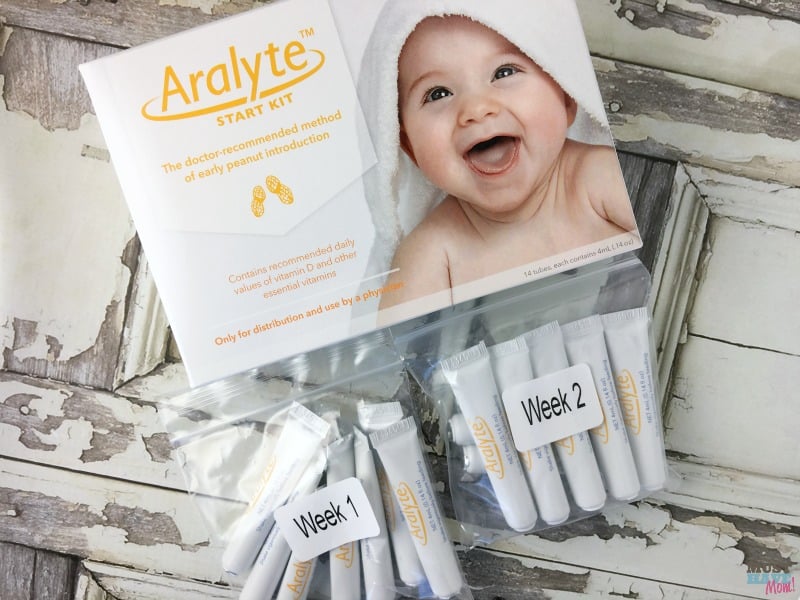 It is important to note that Aralyte does not cure or treat existing peanut allergies. Aralyte is intended to introduce your baby to peanuts at an early age and assist you in doing so by providing a safe, easy way to administer it.
Aralyte contains all organic ingredients and is in the final stages of organic certification.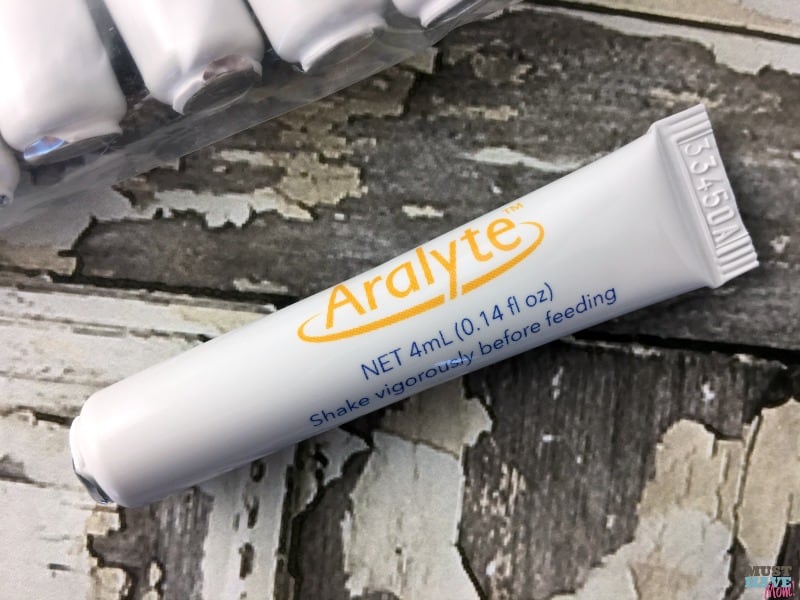 Aralyte is not a drug and you can purchase it directly on their website. I recommend you purchase Aralyte and bring it with you and speak with your doctor about introducing peanuts at an early age. I also recommend that you reference the peanut allergy LEAP study if they are unfamiliar with the changing recommendations. The American Academy of Pediatrics also recently released a statement of endorsement in favor of early introduction of peanuts to high risk infants. This is an important conversation to have with your doctor and I urge you to be proactive in it as recommendations are changing.
You can learn more about Aralyte on their website. As an exclusive bonus to my readers you can get a discount on your Aralyte purchase by entering code: Aralyte x musthavemom at checkout. This Aralyte promo code will get you 15% off the cost of the first 3 months, or two weeks, of the Aralyte regimen.
In a world where our children are becoming allergic to many foods we eat, we must be proactive in our approach to their health. I urge you to talk to your doctor and check out the peanut allergy LEAP study for more in depth results of the study.
Do you have a child with a food allergy or know a child with a food allergy?