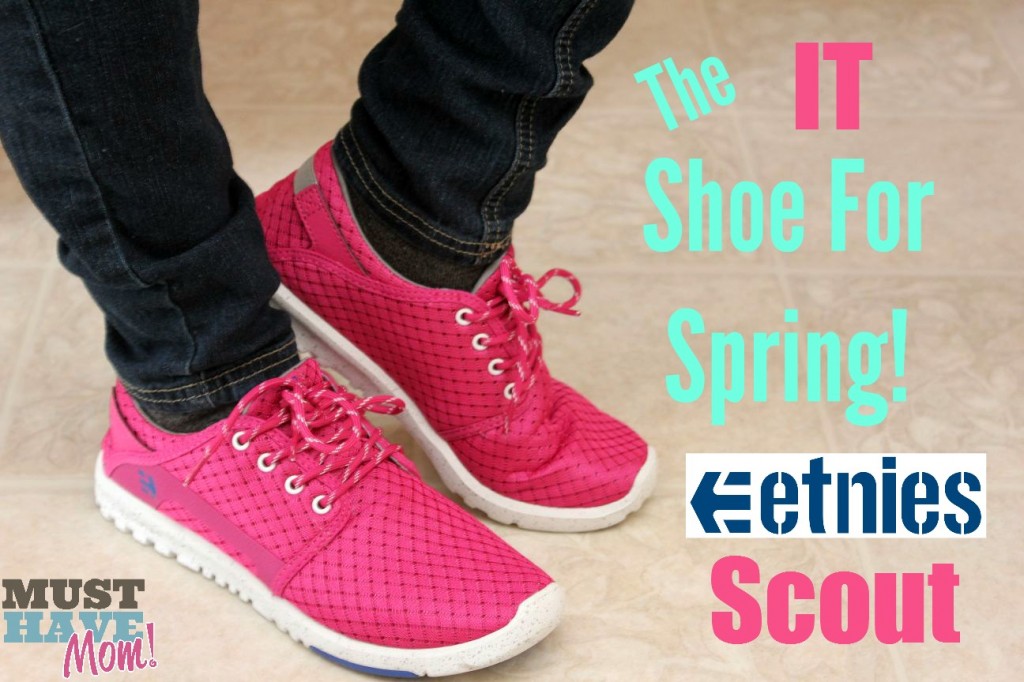 I've found it. My new go to, IT shoe for Spring. The Etnies Scout are an incredibly comfortable, insanely lightweight, breathable sneaker and they come in this gorgeous pop of pink which I am in love with. This has become the one pair of shoes I always reach for when running out the door. I wore them on my recent Mom2.0 trip to Atlanta and let me tell you that while I was hiking through the airport with a baby strapped to the front of me, pushing a stroller, 2 bags and lugging a car seat around, the ONLY thing that didn't hurt at the end of the day was my feet. These shoes are incredible and I love them.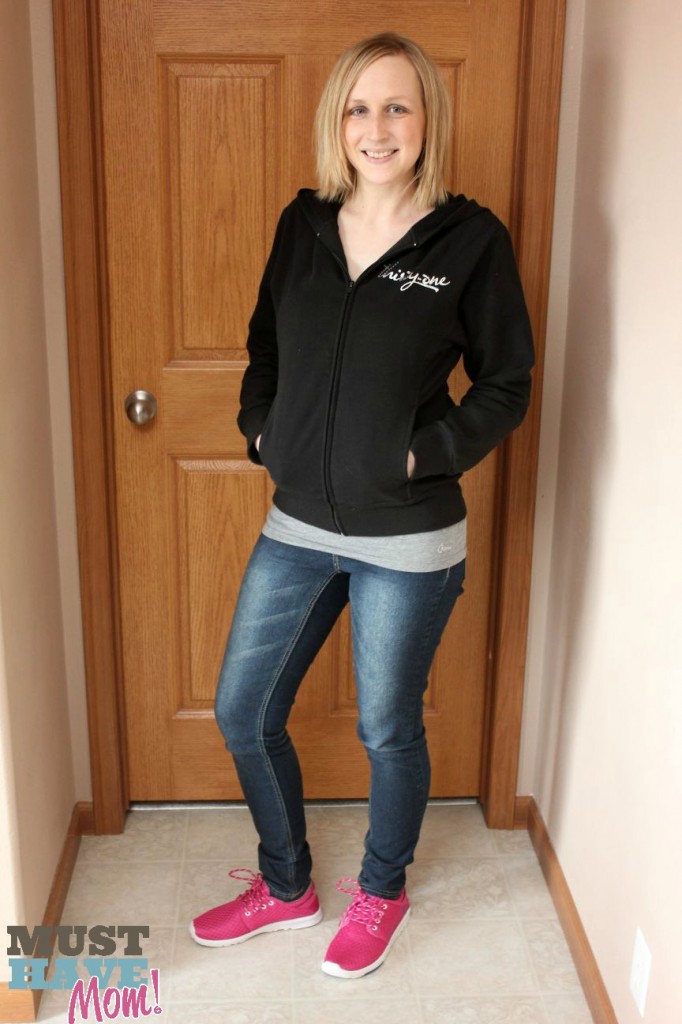 These shoes pair perfectly with a pair of skinny jeans and a sweatshirt. Ideal for errand running or going shopping for the day. I love the bright pink!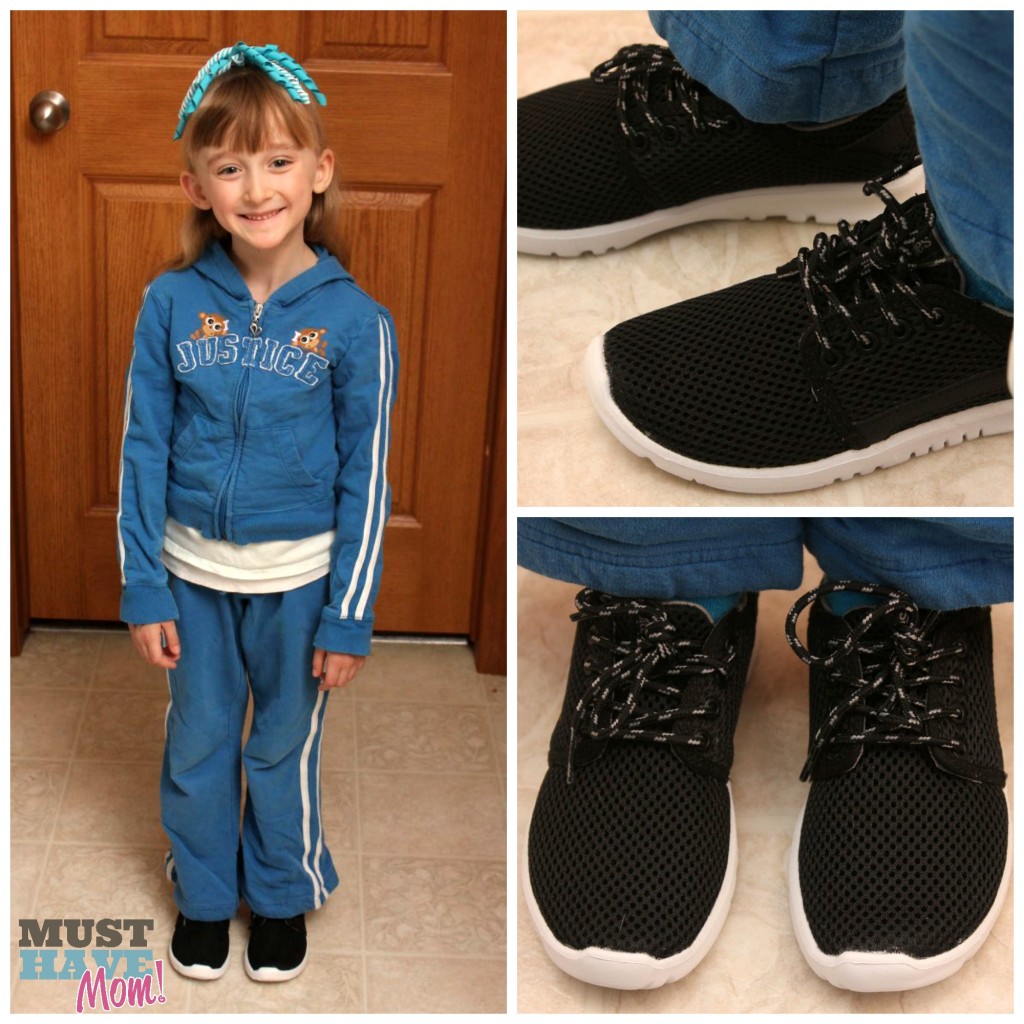 Not only do they have Etnies Scout for the adults, but they now have a line for the kids as well! You know what that means? No more stinky feet! These shoes are so light and breathable that they are ideal for kids. I can tell you after wearing them myself that the Scout feels almost as weightless as the air it breathes. Yes, breathes! Its thin, all-mesh uppers lets air in and out keeping kids' feet cool while kicking moisture and stinky smells out. The combination of breathability, STI Evolution Foam™ midsole and the Ortholite outsole, which features a patented salt-based antimicrobial that fights against fungus, bacteria and odor, makes this shoe perfect for your kiddo to hit the ground running.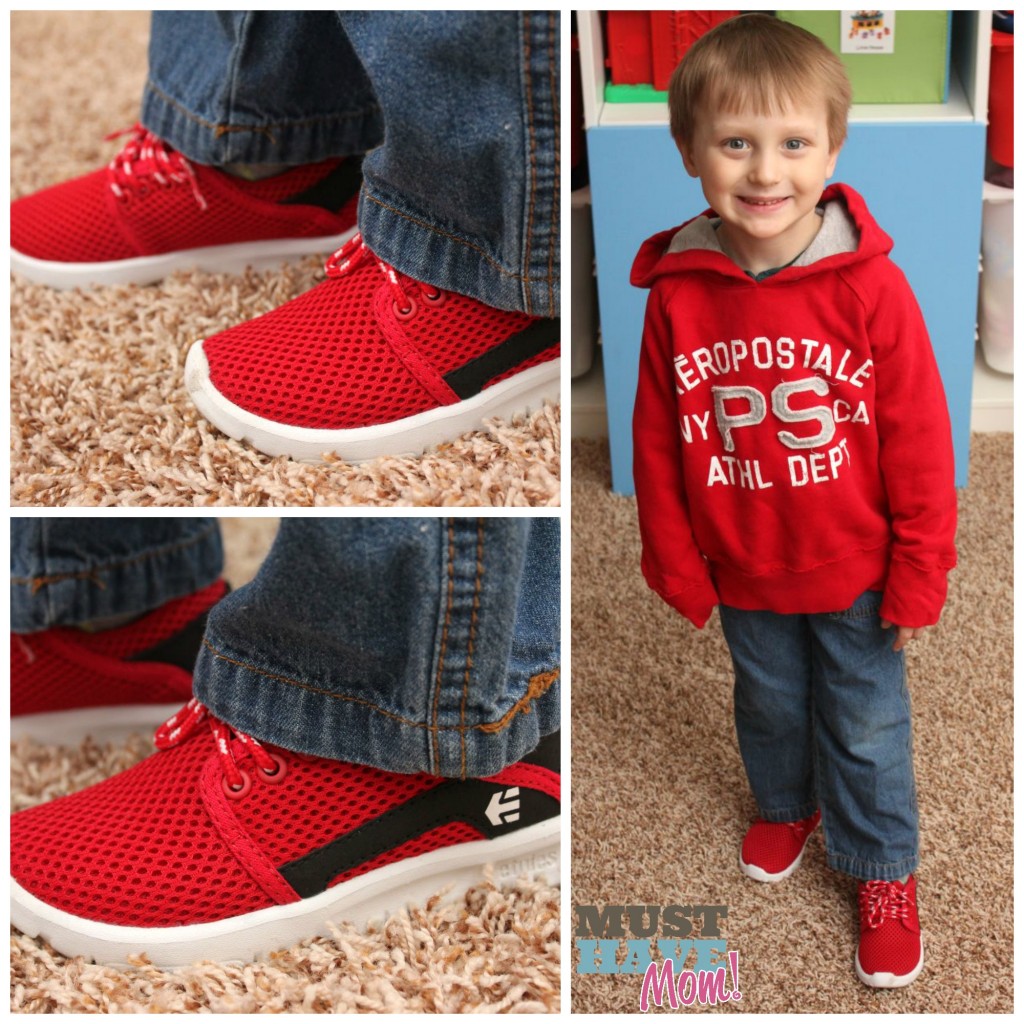 They come in a range of colors and sizes start at Child 10. The Scout's side heat transfer rap bar and elastic heel support reinforce comfort and versatility. Made by a sustainable, no-waste molding process, the shoe is a new addition to etnies' Buy A Shoe Plant A Tree (BASPAT) initiative. For every pair of Scouts sold, a tree is planted with the Trees for The Future Foundation in Brazil. etnies' BASPAT reforestation program helps kids see that their happy feet means a happy forest. For more info, visit: etnies.com/buyashoeplantatree.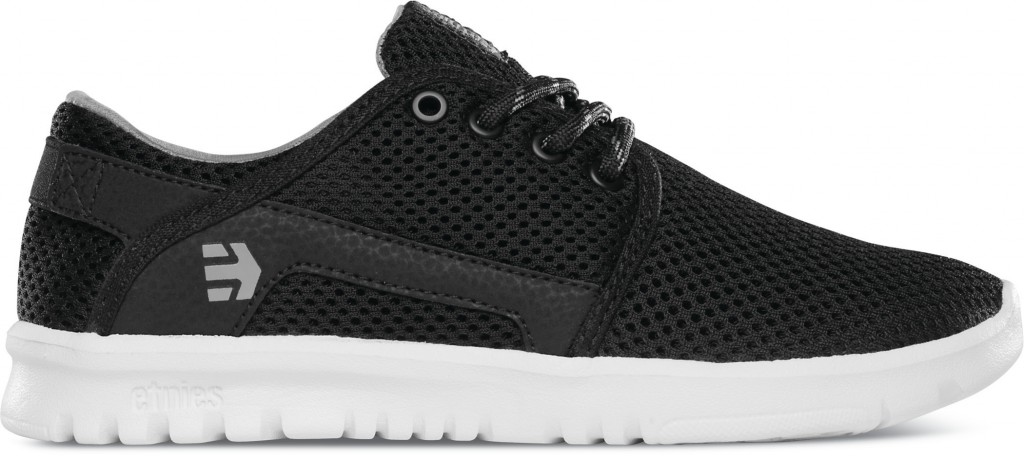 You can find the etnies scout online or at a retailer near you! As an added bonus my readers will get 25% off kids products through July 1st by using the code: ETNIESKIDS4U at checkout! *Does not apply to sale items.
Win! One reader will win your choice pair of Etnies Scout shoes in kids or adult sizes!! Enter below 🙂