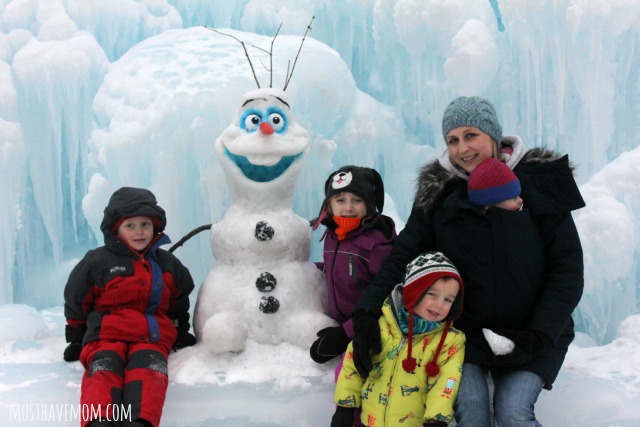 I love my kids. I would do anything for them. They are the joy in my day and the light in my life. There are four of them and one of me and often times that leads to one very tired out mom by the end of the day. I always put my kids ahead of myself. I love them beyond measure and I only want the best for them. One thing that we as moms need to learn though is that we must take care of ourselves in order to truly be there for our kids. If we don't take care of us it will eventually catch up and in the end it won't help our children.
I've been striving to eat healthier and create healthier habits in the new year. I've begun buying less processed foods, more organic produce and slowly but surely I'm changing my habits. Weight Watchers has been a big help in supporting me along the way. My ultimate goal is to get healthy and to arrive at my pre-baby weight.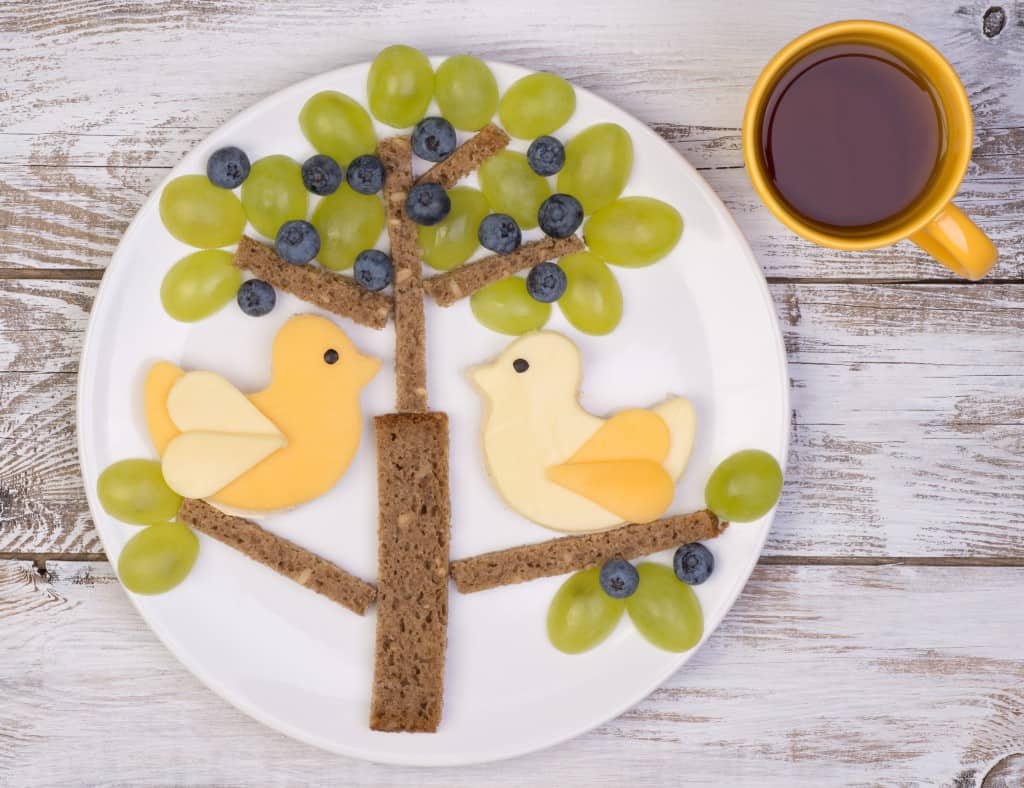 Using the Weight Watchers app to calculate my daily points and track what I'm putting into my body has been so helpful. Lately I've found that I struggle to eat healthy all day and looking back at my daily food log I can see that the time of day that I really fall short in meeting my goals is lunch. I always gravitate toward kid friendly foods like pizza, mac and cheese and grilled cheese sandwiches. I don't want to make myself a different meal so I eat the same thing I make for the kids. In order to stop this habit I'm employing two new strategies.
The first thing I'm going to do is start making my kids healthier lunches. That means when I indulge in lunch with them it will be healthy food for me too. Making healthy kid friendly lunches doesn't have to be difficult. It can be something as simple as whole grain bread, cheese and fruit. Make it fun by arranging it in a little scene like the tree and birds above!
That said, my kids love having kid friendly foods for lunch since dinner is always a healthy homemade meal. They feel like lunch is the one meal they get to eat what they choose and like. So on the days I let them choose I have another plan in place.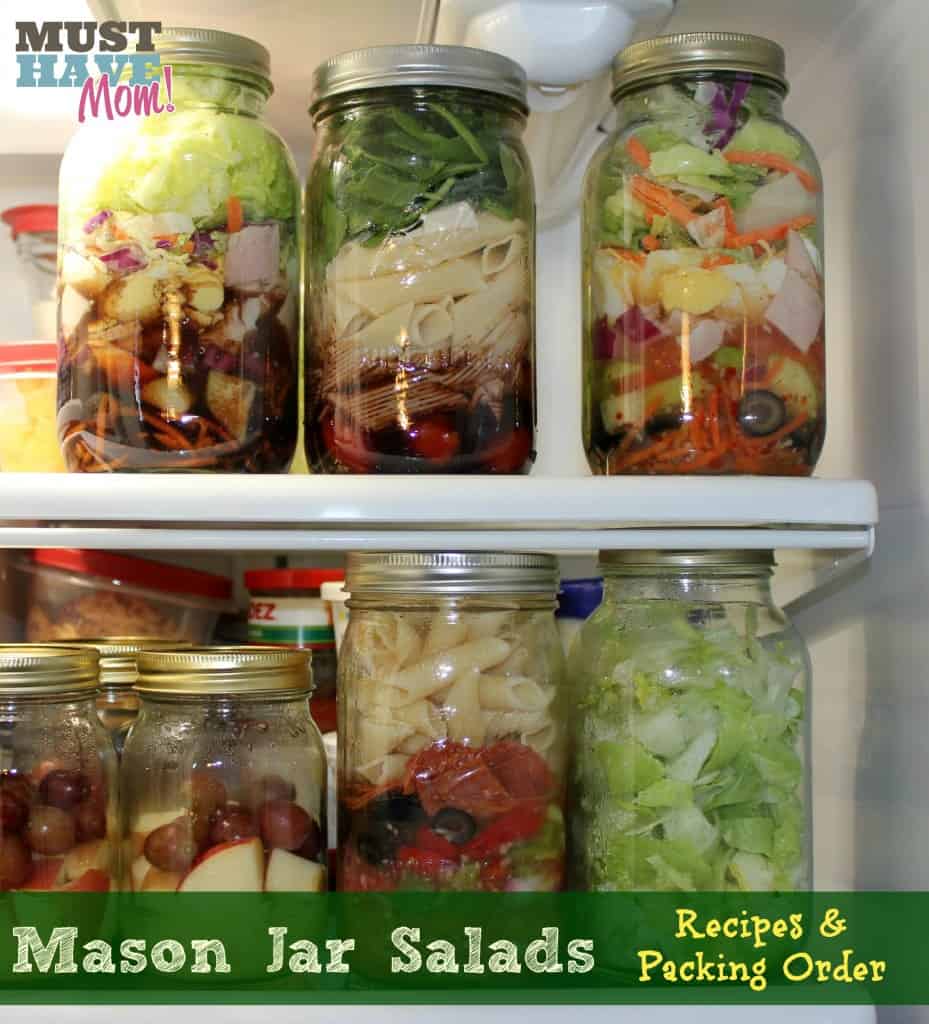 We love making mason jar salads because you can make a week of meals on Sunday night and they keep in the fridge all week. Make up seven salad jars and stick them in the fridge. Now on the days that my kids want pizza I can just grab a salad out of the fridge. It's already made for me so I have no excuses! If I do want to enjoy some pizza that's fine too as long as I go by my allotted point value for the day.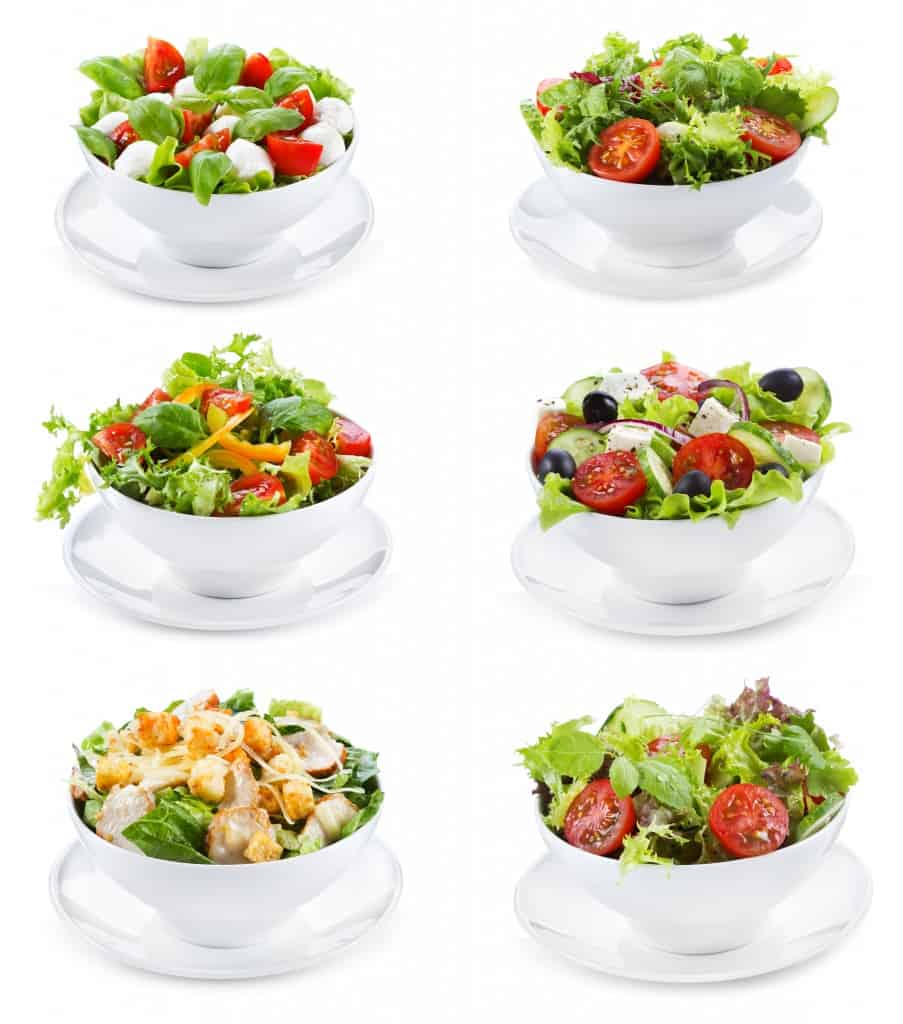 You can make your mason jar salads in a variety of flavors. Start by putting the dressing on the bottom then layer the heartier ingredients like carrots and radishes on the bottom, followed by any proteins like ham or turkey and then your lettuce. When you are ready to eat them just dump in a bowl. The mason jars keep the lettuce fresh and crisp and the dressing on the bottom means your salad won't get soggy.
One thing I love about Weight Watchers is that at any given time I can chat with a coach. Just today I wanted some pointers for those days when I don't have time to track my food. I want to stay on track and there are just some days when I'm lucky to eat my food before it gets cold and I don't have time to calculate values. I hopped on the chat feature on my phone and instantly I was connected with a Weight Watchers coach via instant message and we brainstormed how I could overcome the challenge of staying on track on my busiest days.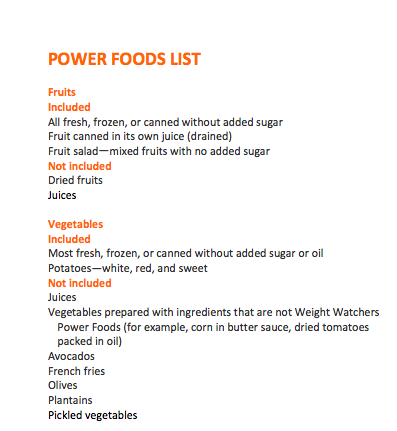 My coach was full of great ideas. One that I thought would work really well for me was to stick to Power Foods. Power Foods are foods in which Weight Watchers has used their own formula to evaluate foods within categories, based on their ability to keep you full and their impact on your health. Those that ranked the best they call Power Foods. They're the foods that will help you stay satisfied longer, and deliver more nutrients for the PointsPlus® value. Above I've shared a small snapshot of some of the foods included on the list. Weight Watchers has a handy printable list that I printed off that's full of lots more foods that have zero point value thus delivering the most bang for your buck so to speak. Grab the whole list here.
By sticking to Power Foods I can stay on track all day without tracking my points. I won't be racking up any points if I'm eating the Power Foods and if I'm only adding a few things here and there to go along with the Power Foods then I can easily guesstimate my Weight Watchers points for the day. This is great for those hectic days when I'm busy with the kids.
I can't tell you how valuable it has been to have a coach there for me anytime of the day. Any time I have a question or need a tip or idea on how to overcome a challenge to my new healthy lifestyle I can chat with someone who's already been there done that. It's invaluable and it's keeping me on track.
By planning ahead for my most challenging time of day I can overcome the obstacles to my healthy lifestyle.
What do you find to be your most challenging time of day when it comes to eating healthy?