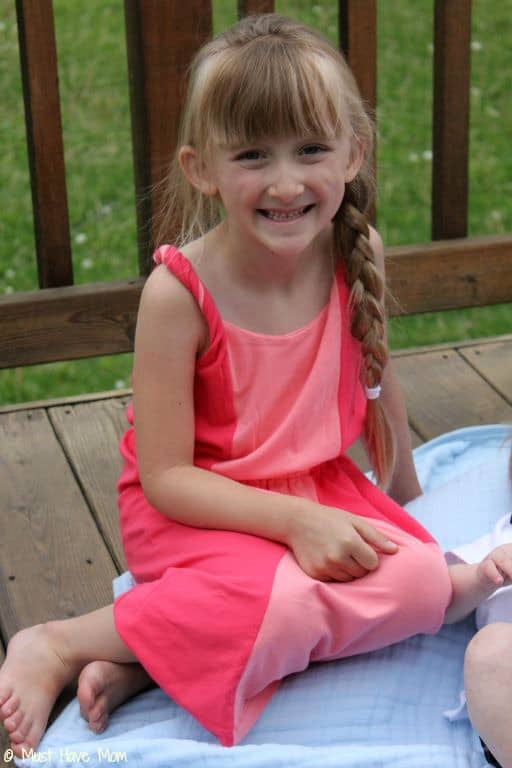 It's no secret that I love dressing my four kids in the most adorable outfits. I have FUN dressing my kids! I love shopping for outfits for them. Dressing four growing children can get expensive in a hurry though. Over the years I've learned some secrets to saving money on kids clothes. I want to share these secrets in hopes that they will help you save money while still being able to dress your kids up too!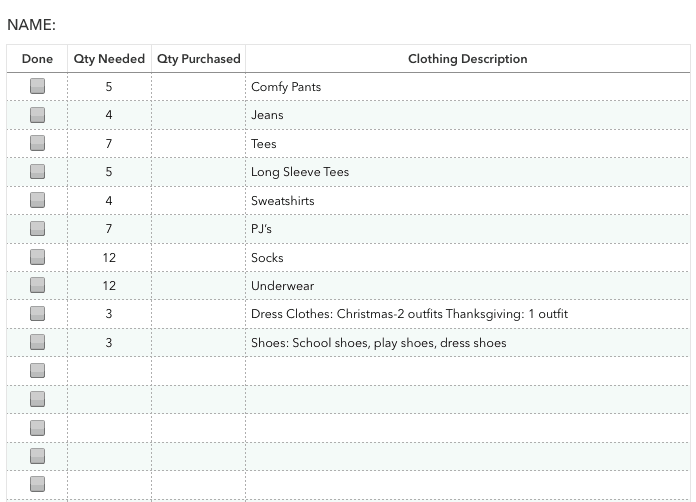 The first secret to saving money on your kids clothes is to make a list! I used to buy stuff on clearance, at tag sales and on a whim. I would buy ahead for the next season and before I knew it by the time they were in that size I had multiples of things and was missing other essentials. Rather than buy, buy, buy (even if it is a good price), get organized and know what you NEED and what you've already bought. I create a list for each child and each season (warm weather/cool weather) and keep it in my purse so I always know what they already have and what they need. You can see an example of my list above. Figure out how many of each item your child needs and keep a tally of what you have already bought in the quantity purchased column. Once you have fulfilled that item's desired quantity then check off the "done" box so you know you have enough of that item. You can print off your own blank kids clothing checklist and fill in the blanks for your own child and their needs.
Now that you have a list you can buy ahead for the coming season, when you see a great price, without the worry that you are buying things you already have tucked away at home. Not overbuying your kids clothes is also essential to keeping their closets organized and it even allows you to stop folding laundry with my system!
And of course we all know how fast kids grow so it's essential to not overbuy one size! Keep track of what you have and what you NEED!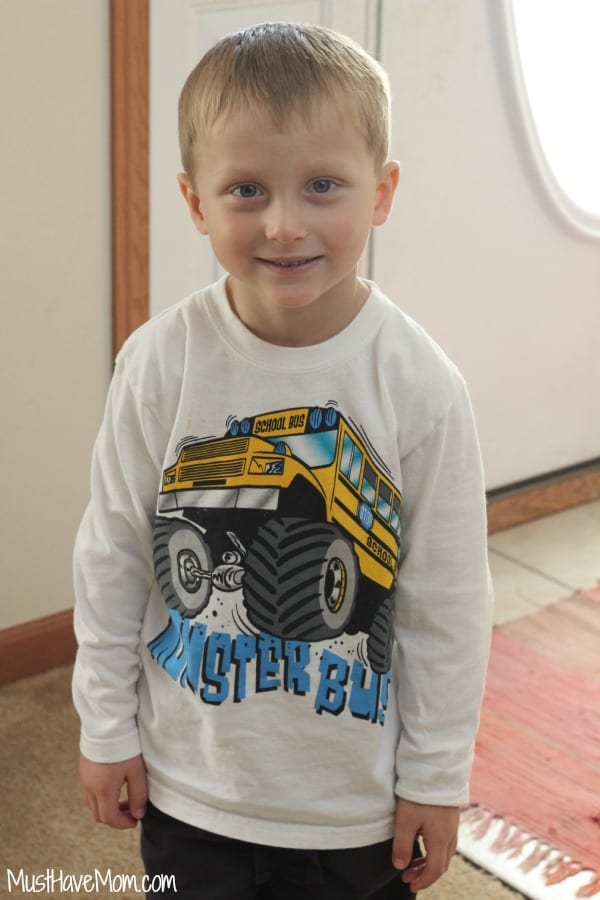 The next secret to saving money on kids clothes is to buy comfortable clothes for play so they don't ruin their nice dress clothes. I took Aiden school shopping this year and told him he could pick any outfit for the first day of preschool. Guess what he picked? This Monster Bus shirt from Walmart's Garanimals line. He loved it and I have to admit I loved the price tag. It doesn't matter if he gets fingerpaint or spaghetti sauce on it because it was priced right around $4. By buying inexpensive clothes for play I don't worry about them ruining their clothes if they get a stain on them.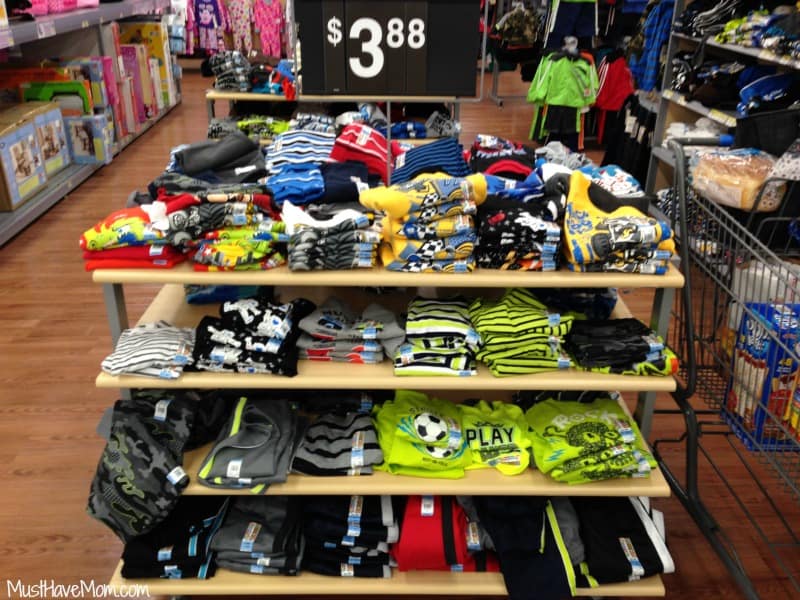 With Walmart's huge selection of tops and bottoms from the Garanimals line you can easily mix and match to create several different outfits at a fraction of the cost of buying clothes elsewhere. Which brings me to the next secret for saving money on kids clothes, buy coordinating tops and bottoms in similar colors so you can mix and match to create multiple different looks. Garanimals makes this easy by offering multiple different options in similar colors at prices that won't break the bank. $3.88 for a new shirt or pants is the perfect price point for comfortable play clothes.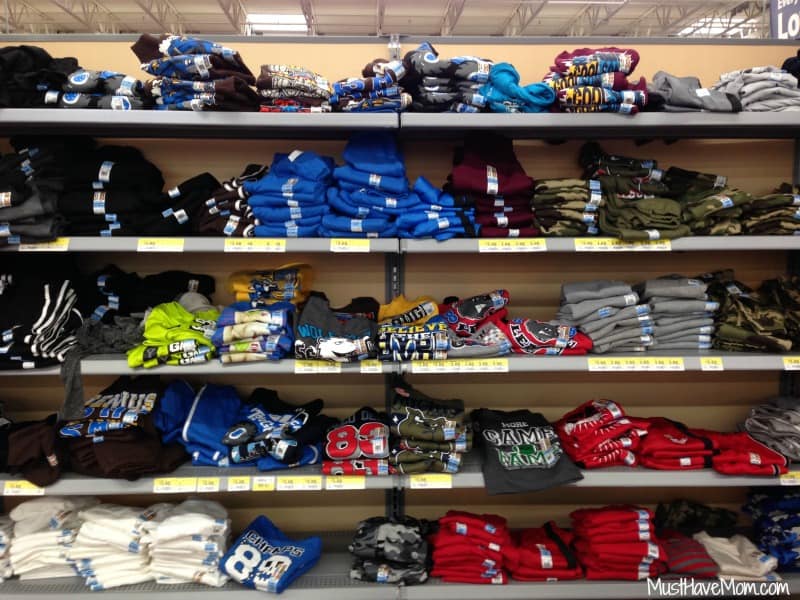 Now you know some of my secrets to saving money on kids clothes. Don't forget to print off your clothing check lists and check out the awesomely affordable line of Garanimals clothing at Walmart.
What are your secrets to saving money on kids clothes?
This is a sponsored conversation written by me on behalf of Garanimals. The opinions and text are all mine.