This post brought to you by Dollar General. All opinions are 100% mine.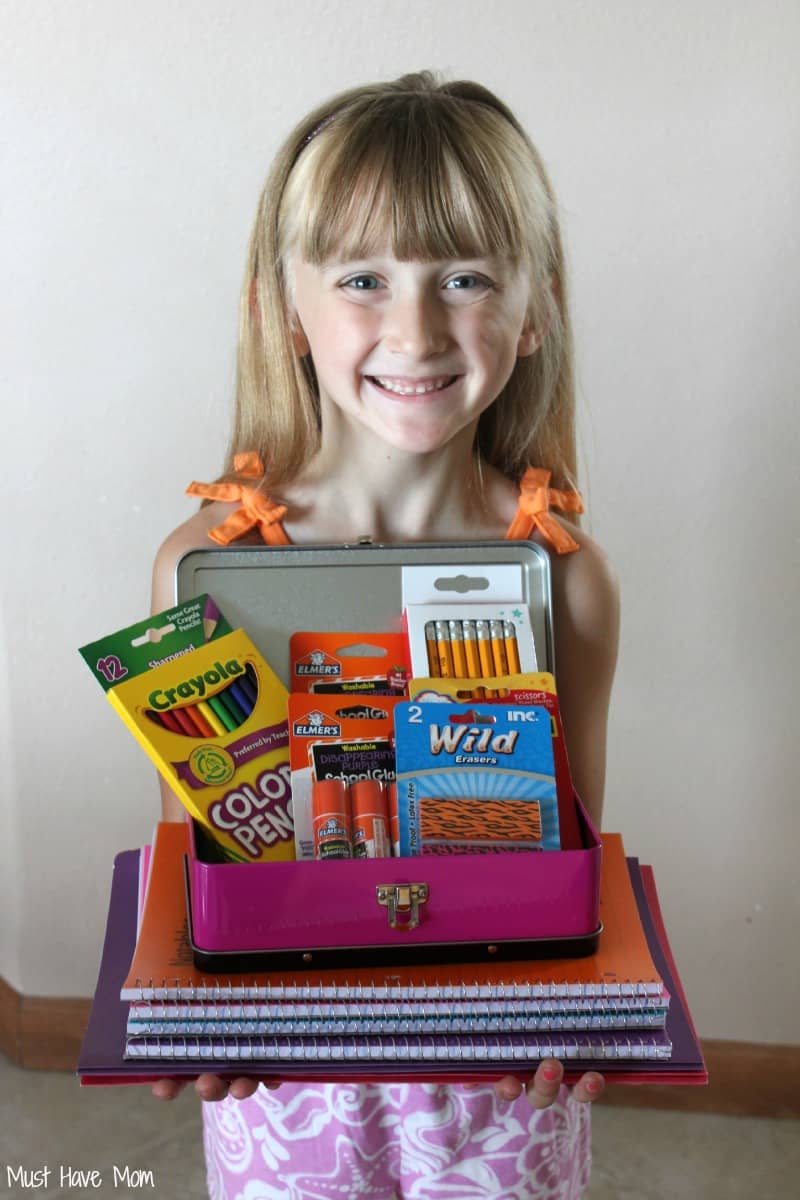 I just read an article in my local paper about the rising costs of school supplies. It's sad to think that many families can't afford to buy everything on the school supply list. Danika will be entering 1st Grade this year (where has the time gone?!) so I took her to Dollar General with her supply list in hand to see how much I could save while shopping for her school supplies. While I used to be a super couponer, after having four kids my coupon clipping days have fallen to the wayside as I try to keep up with everything that raising four kids entails day in and day out. My mission was to spend under $25 on everything on her supply list.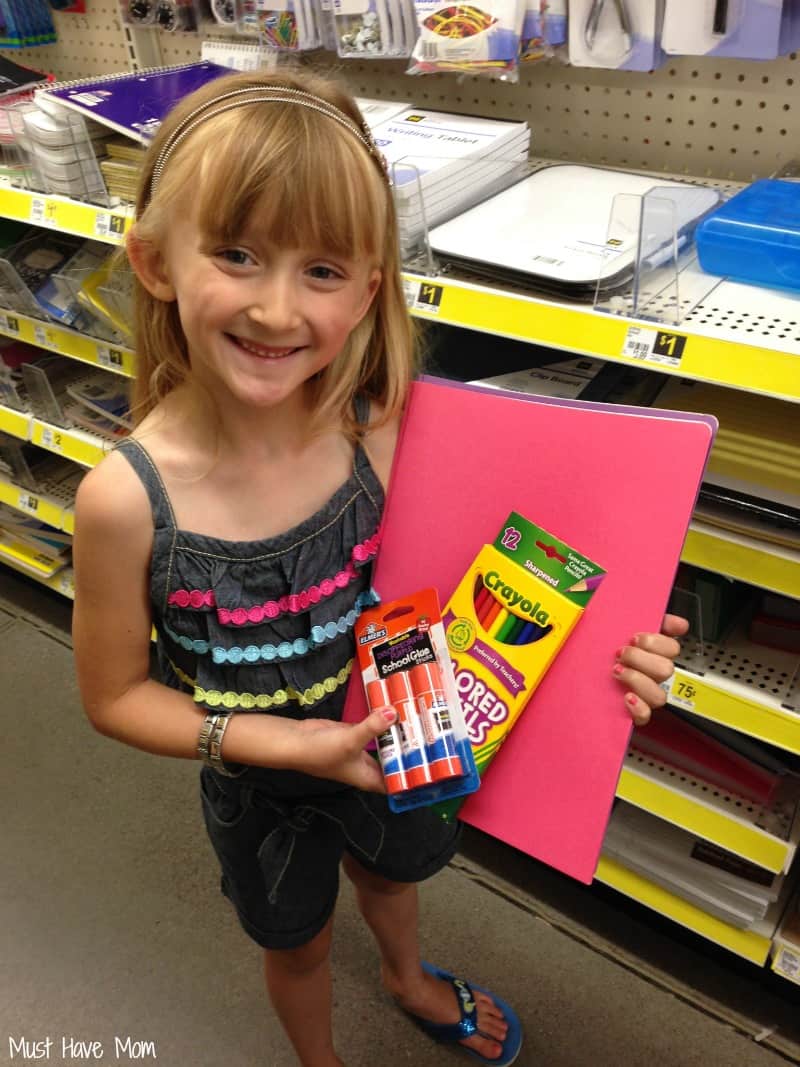 We have a brand new Dollar General store in town and this was my first trip inside. I was excited to see how clean and well stocked it was. We found an entire aisle of school supplies with low prices attached to them. Danika quickly started spotting all of the things on our list. I was thrilled that they had the brands we love too!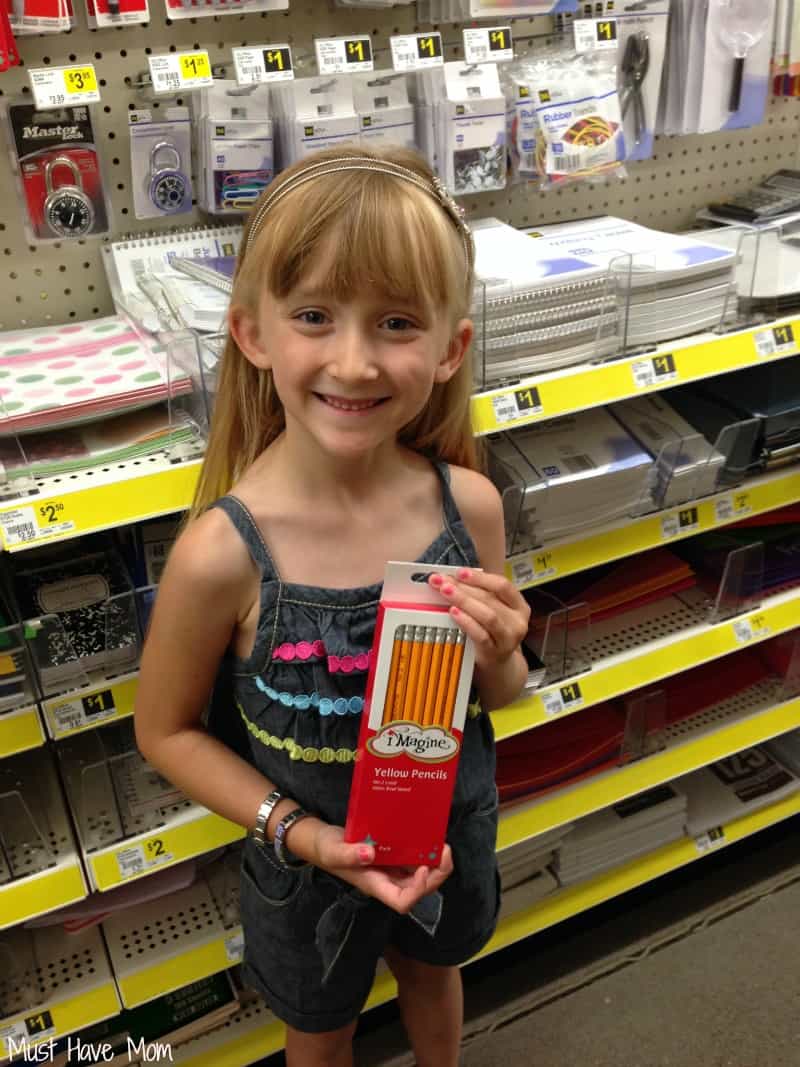 Take a look at the prices on all the items in the background here. Everything we bought was under $2, with the exception of her tin pencil box which was $2.50. She was pretty excited to find a tin pencil box. Last year in Kindergarten her pink, plastic pencil box fell off the table and cracked. The tin one won't crack!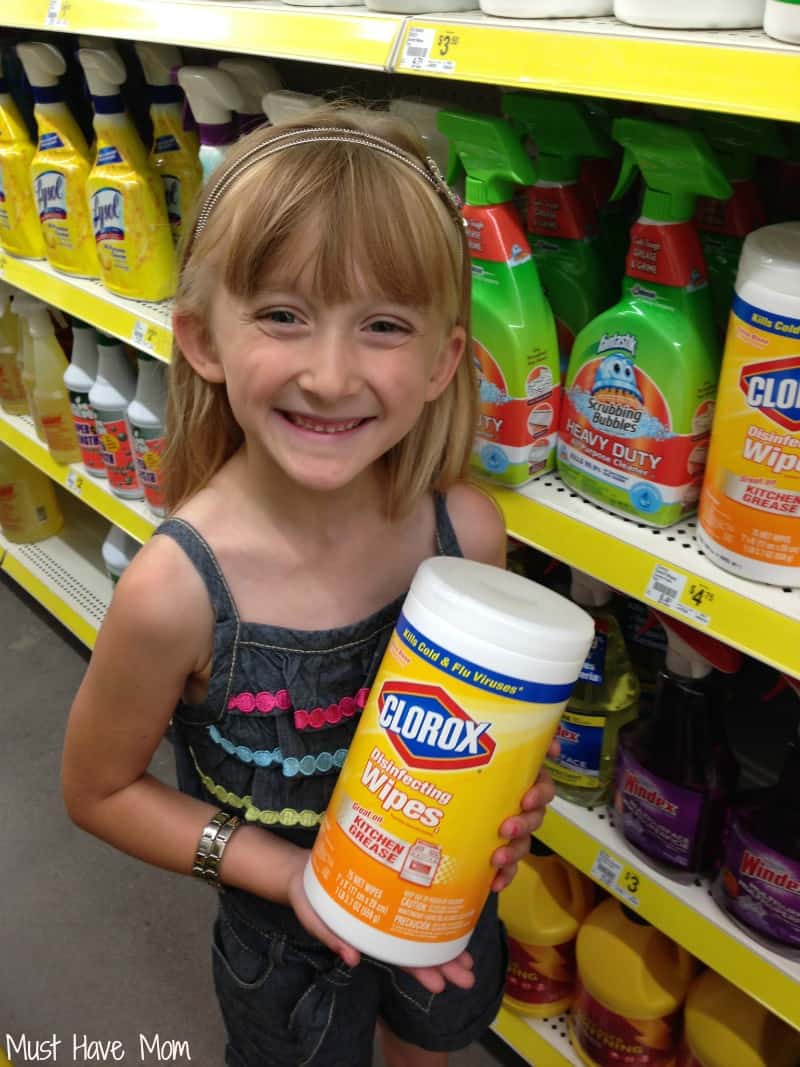 We also found Clorox Disinfecting Wipes for the teacher. These were on Danika's list also and I was glad to find a huge tub of them for under $5. If the teacher is willing to disinfect the classroom then I'm more than happy to supply her with the Clorox wipes to do it! Wipe out those germs!! We were able to get Danika her 4 notebooks, 4 folders, 6 Elmer's glue sticks, 18 pencils, 2 pairs of kids scissors, Crayola colored pencils, one tin pencil box, one huge container of Clorox wipes and 2 novelty erasers for under $22! The trick to getting the best savings is to know your prices. Watch the sales ads and know typical sale prices for your area. I prefer to buy name brands that I trust and I was still able to get my favorite brands at a great price by shopping everyday low prices at Dollar General. At back to school time stores often have great sales going on and it's just a matter of watching sales flyers. Stick to the supply list and don't buy lots of extra, unnecessary supplies. Danika has a pair of headphones from last year that I will be using again this year for school. There is no need to replace something that works perfectly just for the sake of having a new one. I also recommend buying a quality backpack that you can use again and again. Then you don't end up buying a new one year after year.
 This year shop back to school with Dollar General! Like Dollar General on Facebook! Follow @DollarGeneral on Twitter to keep up with updates from Dollar General!
What are your favorite ways to save when buying school supplies?