I often get asked how I can feed our family of 6 on a grocery budget of $400 a month. There are many ways to answer the question of how to save at the grocery store. I use coupons and shop sales. Menu planning is also a big part of saving money at the grocery store. I plan our meals for the week according to what is on sale that week and I also do a lot of freezer meals using foods that are on sale. If you plan out your meals for a week then you avoid the last minute what's for dinner scramble and avoid eating out because you already have a meal planned.
To show you an example of planning a meal around a sale I shopped at Cub Foods last weekend and created a recipe based on what they had on sale. It was easy to go online and look at the weekly ad ahead of time and load the coupons on to my Cub Rewards card digitally. It was quick and easy and I had my menu planned for the week in less than an hour's time. I love that Cub lets you load the coupons on to your card online so you don't even have to spend time clipping them.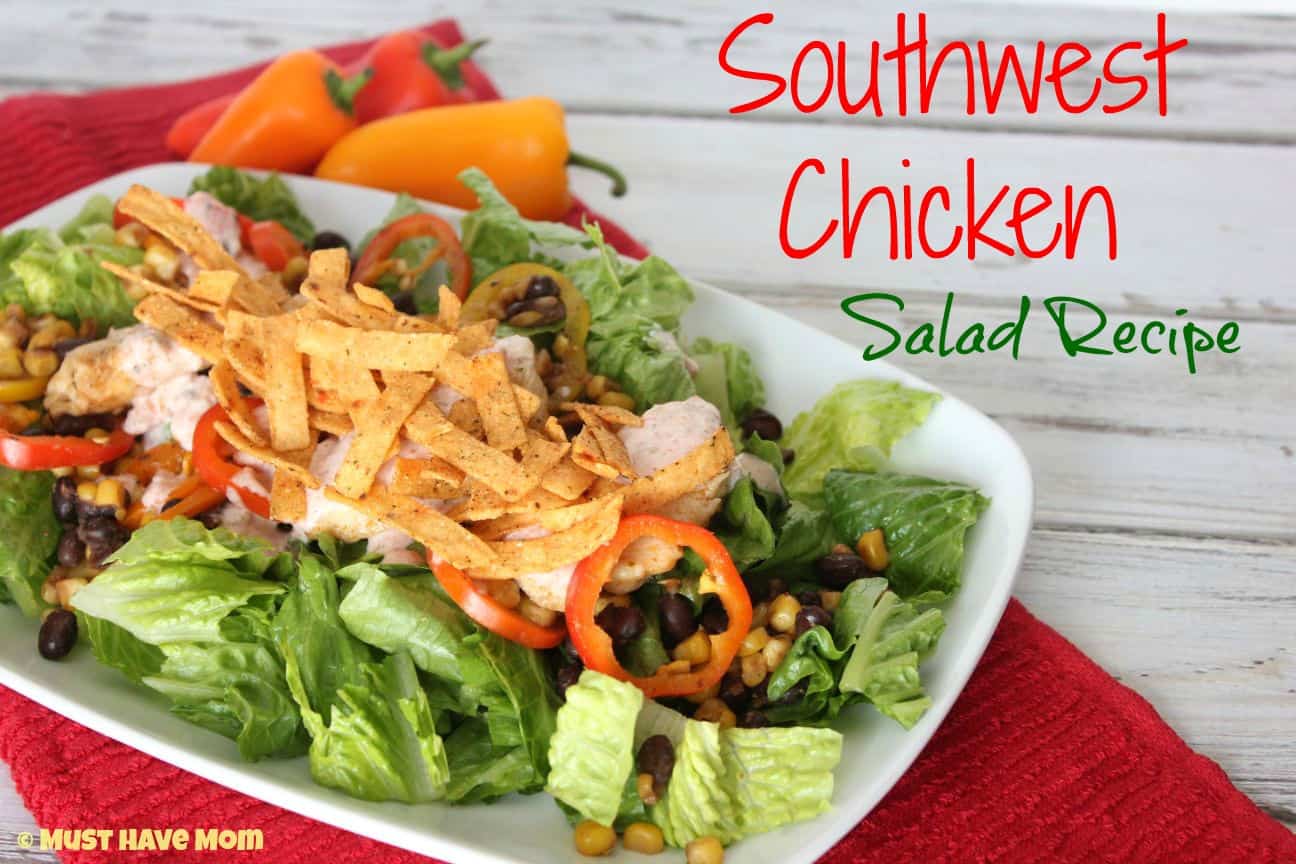 As I looked at last week's ad I saw that the 3lb bag of Cub frozen chicken was just $5.99 on sale. The Sweet Mini Peppers were on sale for 2.48 a bag and I knew I had a head of romaine lettuce about to go bad in the fridge already. The corn and beans were also in my pantry already so making this Southwest Chicken Salad recipe meant that I could pull from what I already had and pair it with what was on sale this week at Cub to make a VERY affordable meal. It's important to remember to use what is in your pantry already too. Take a look around the pantry and the fridge then look over the ad and see what meals you can come up with. You should be able to create a handful of meals with just a few ingredients needed for each meal.
If you also make doubles of some of your recipes and freeze them then you will build up your stockpile of freezer meals without any extra work. This is a great way to fill your freezer for those nights you don't feel like cooking. Be sure to also add a crock pot meal to your list. It's an easy way to make dinner without having to spend much time on prep.
You can find Cub's weekly ad on their site. If you don't already have their Cub Rewards card you can sign up online and they will send you one in the mail. You will be able to print out a temporary card so you can start loading your coupons to your card right away! I loved that when I checked out everything rang up at the coupon price since I had already loaded them to my card.
What ways do you save on groceries each week?