I'm always on the lookout for new and interesting art products for my kids to get creative with. While I was in NYC at the BlogHer conference I had the opportunity to check out Sandzini and get a firsthand look at just how creative you can be with it. The texture of it is like nothing I've felt before. It's kinda slimy but feels like sand and is moldable. I knew my kids would love it. They were excited to try out the Sandzini Ice Cream Parlor Set. They couldn't wait to dig in!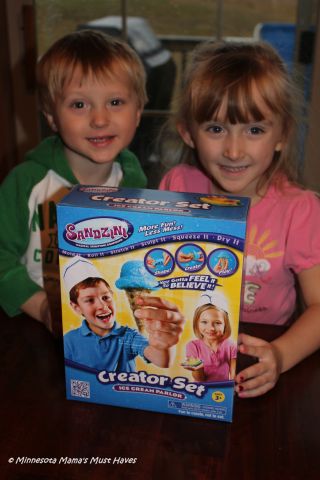 I was glad that it came with six different colors so they each had a variety to sculpt with. It included three different tools to help make your creations. Molding the ice cream creations was a stretch for my kids. They had a tough time making it into anything recognizable but had fun in the process. If it included molds I think that would make it easier for the little ones. They had fun cutting it and squeezing it in their hands.

MY LATEST VIDEOS
 You can see it glitters and has a texture to it. The glitter didn't come off on their hands and it didn't leave a grimy residue. I put wax paperdown so that it wouldn't be a mess but it really didn't make a mess at all. The kids washed their hands when they were done and that was the extent of my cleanup. Much better than other moldable compounds we've used in the past that end up with little pieces everywhere.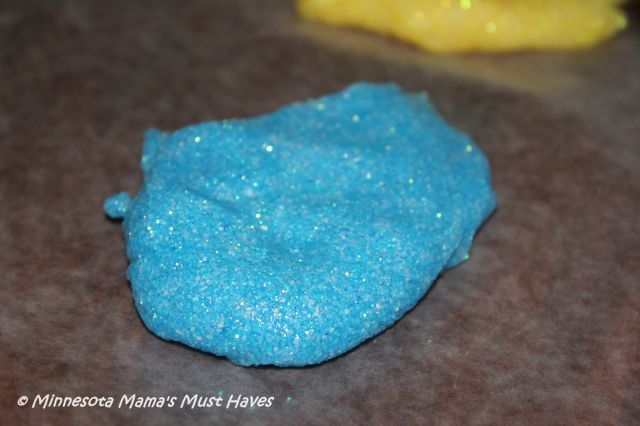 Sandzini comes in different play sets and would be a great gift idea for a wide range of ages. The little ones enjoy the texture and have fun molding and cutting it and the older kids can get more creative with it sculpting it into a masterpiece!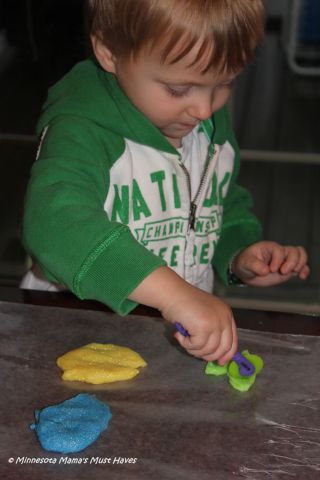 You can buy Sandzini at specialty retailers like Michaels as well as online at Amazon.com. Follow Sandzini on Facebook for the latest news.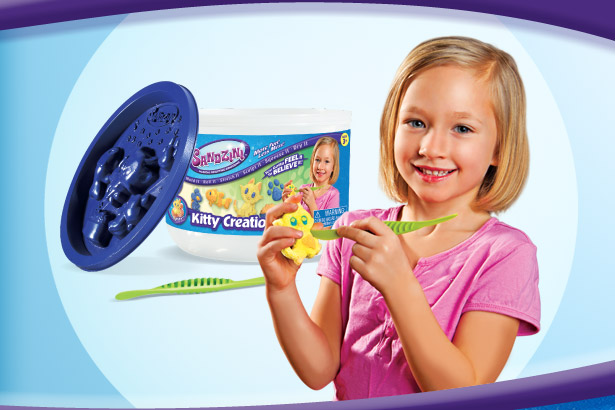 Sanzini is giving one lucky reader a Dino or Kitty Creations Set! Enter my Rafflecopter giveaway below for your chance to win! You can also enter Jennifer's Melissa & Doug giveaway and earn 2 bonus entries into MY giveaway! Good Luck!
*Site Disclosure: Products providing by company or representing PR firm for review purposes only. No compensation was received in exchange for this post. My opinions are my own and reflect my personal experience with the product.