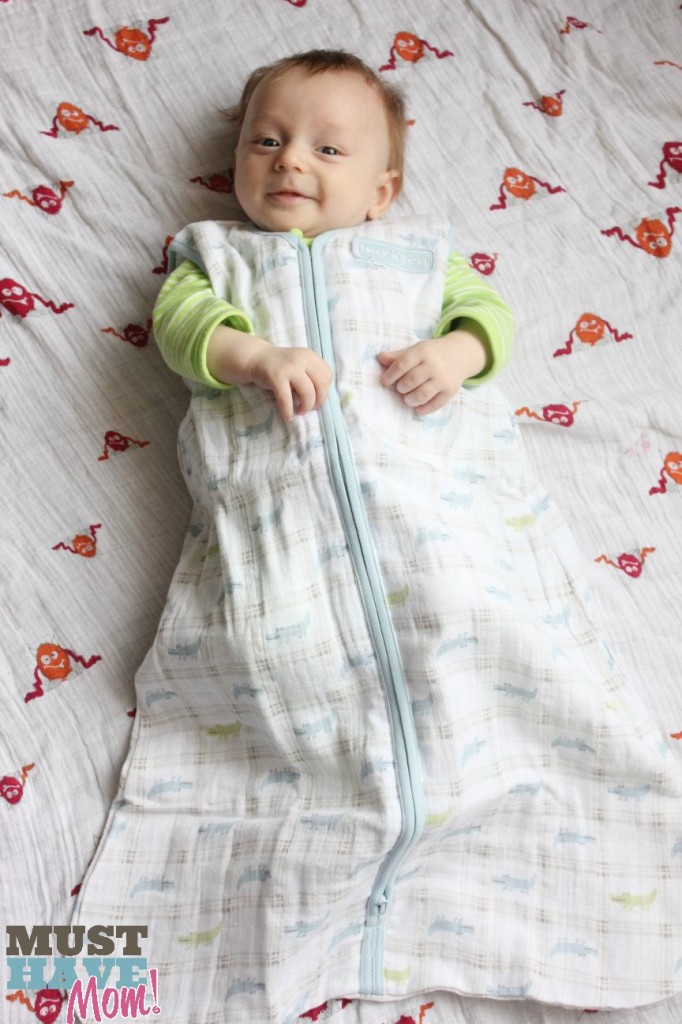 SIDS or Sudden Infant Death Syndrome is something that your baby is at risk for until the age of one year. By creating a safe sleep environment for baby you can drastically reduce your baby's risk of SIDS. So what do you need to do to create a safe sleep environment? Here are tips that you and anyone that cares for your baby should know:
ALWAYS
Place baby to sleep on his or her back at naptime and at night time.
Use a crib that meets current safety standards with a firm mattress that fits snugly and is covered with only a tight-fitting crib sheet.
Remove all soft bedding and toys from your baby's sleep area (this includes loose blankets, bumpers, pillows and positioners). The American Academy of Pediatrics suggests using a wearable blanket instead of loose blankets to keep your baby warm.
Offer a pacifier when putting baby to sleep. If breastfeeding, introduce pacifier after one month or after breastfeeding has been established.
Breastfeed, if possible, but when finished, put your baby back to sleep in his or her separate safe sleep area alongside your bed.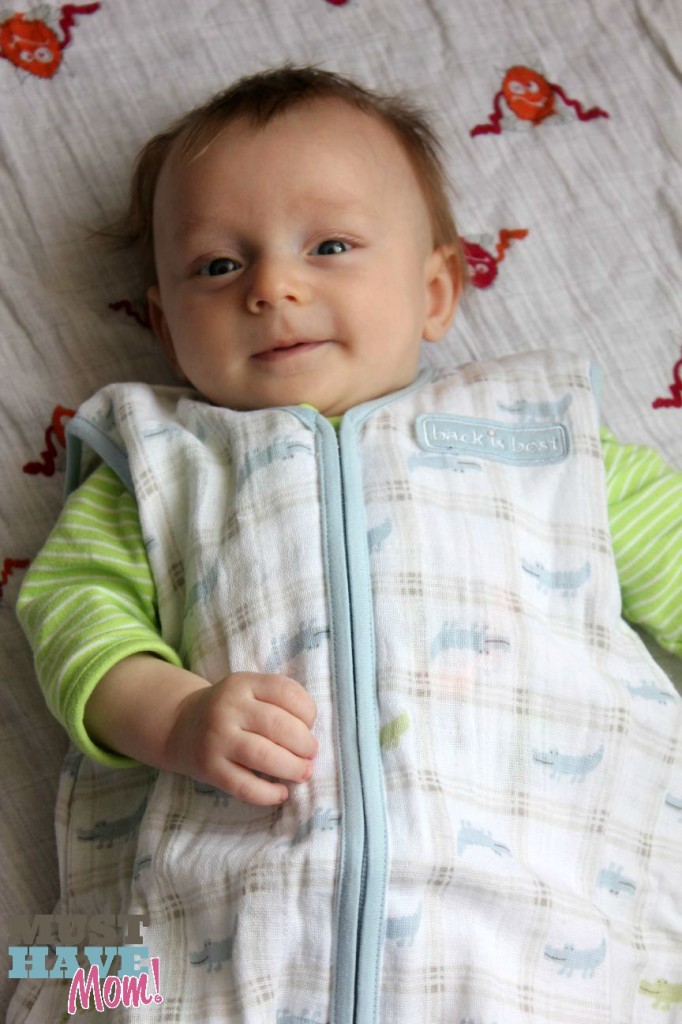 NEVER
Never put your baby to sleep on any soft surface (adult beds, sofas, chairs, water beds, quilts, sheep skins etc.)
Never dress your baby too warmly for sleep; keep room temperature 68-72 degrees Fahrenheit.
Never allow anyone to smoke around your baby or take your baby into a room or car where someone has recently smoked.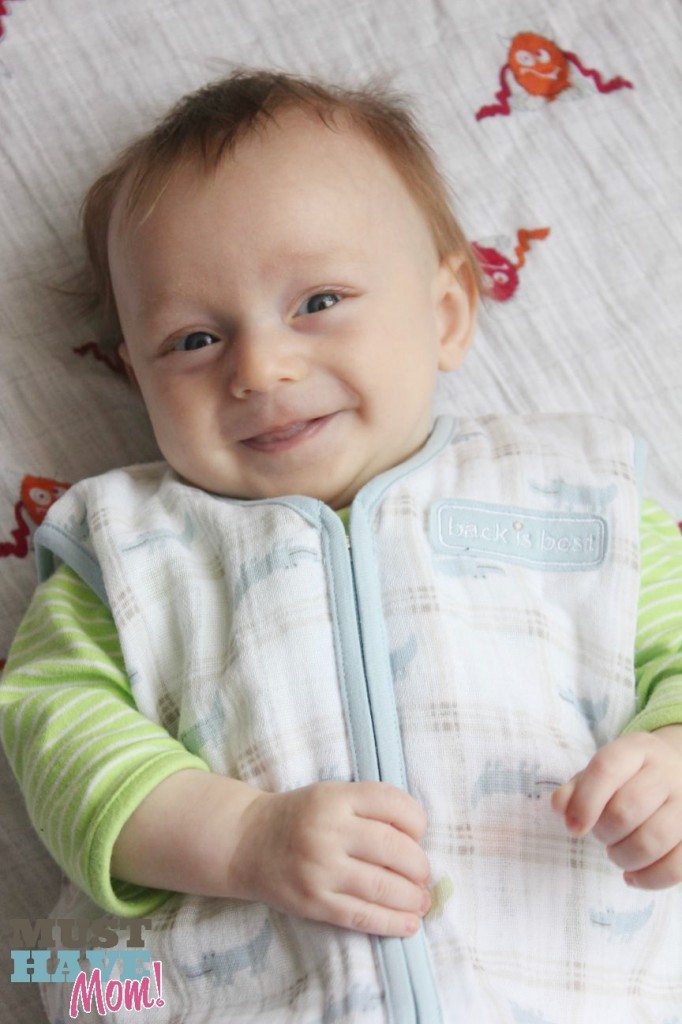 We use the Halo muslin SleepSack wearable blanket with Brady. The muslin material keeps him at the right temp all night long. Not too hot and not too cold. It's great for nap time too. It makes it easy to eliminate loose blankets in the bassinet and still keep him covered up so he doesn't get chilly. You can find them at amazon.com, babiesrus.com or buybuybaby.com.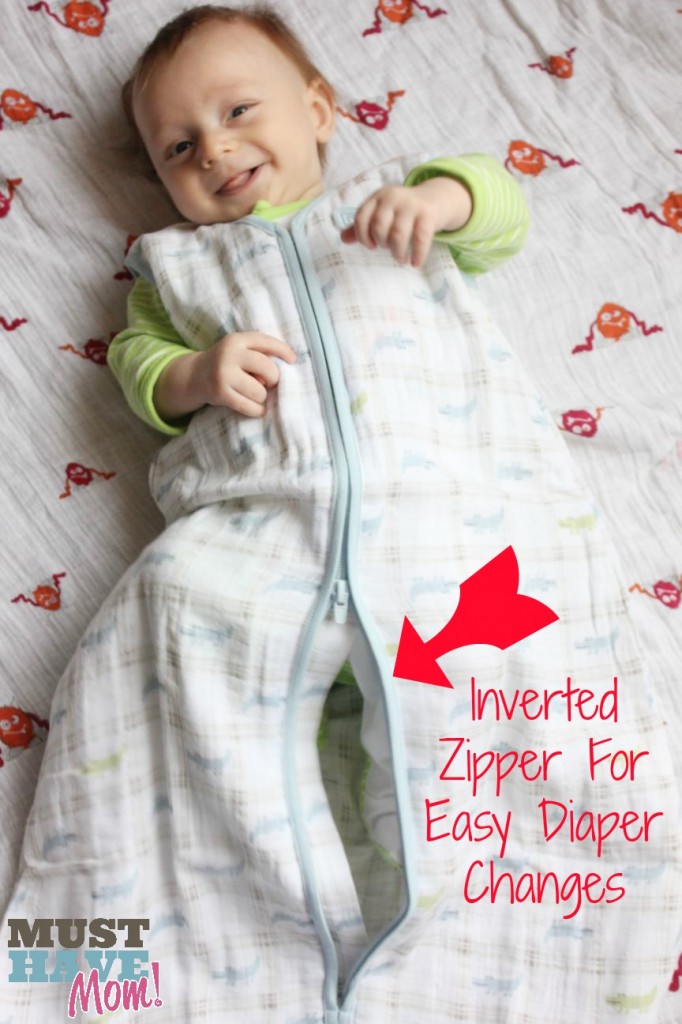 Another thing to look for in a good SleepSack is an inverted zipper. This makes middle of the night diaper changes quick and easy. You don't have to take baby out of the SleepSack in order to change the diaper. It just zips up (instead of down) so you can pull their legs out and change their diaper quickly and easily.
Sound machines work well to help baby sleep and disguise those random noises in your house so they don't wake baby up. Having a routine is also very beneficial to helping establish a good sleep routine for baby.
What tips do you have for helping baby sleep safely?