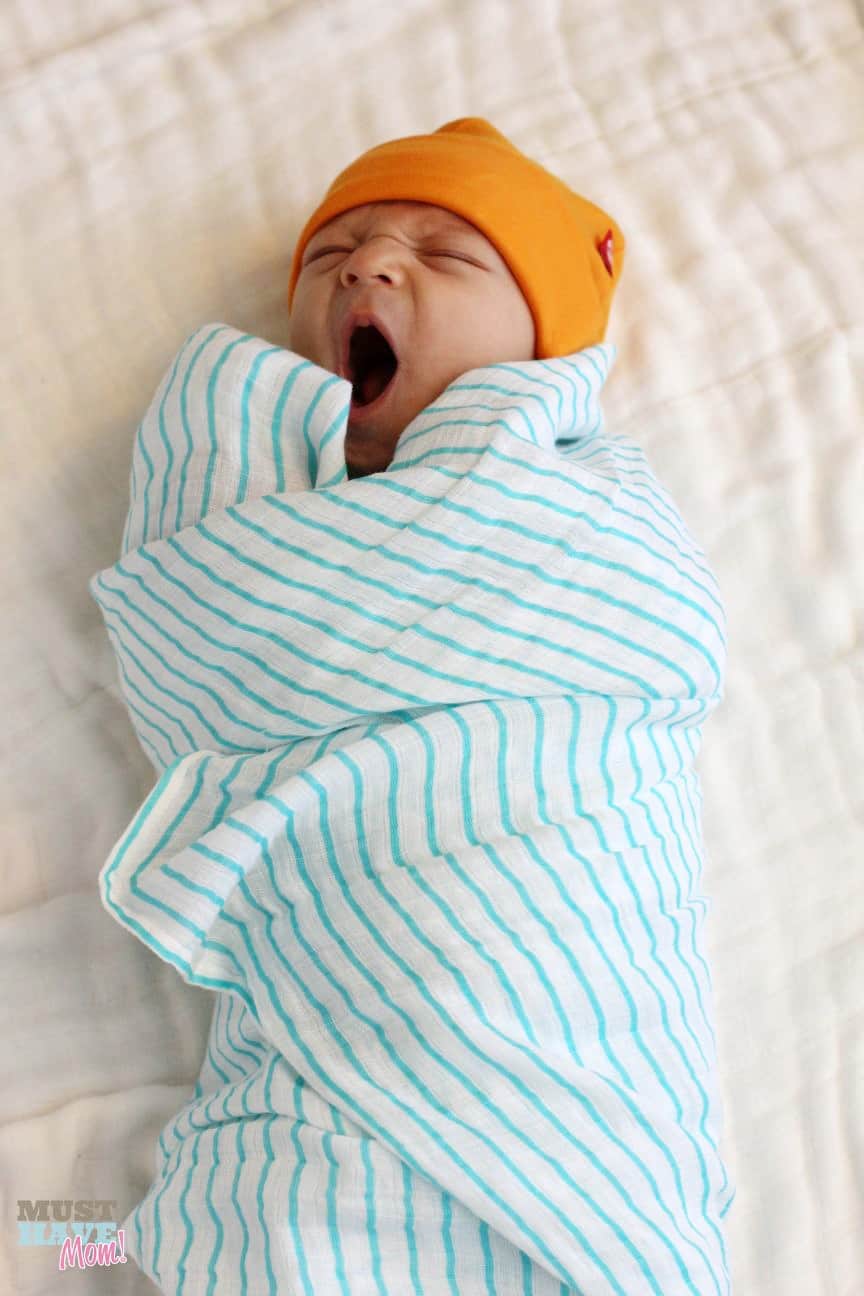 Having a newborn in the house typically brings to mind images of adorable new babies and the accompanying loss of sleep that comes with that precious bundle of joy. While I have always enjoyed my newborns, I have not enjoyed the loss of sleep that they bring with them. As a mom of four I have learned to navigate parenting like a pro and I've had the luxury of trial and error through my first three children so that my fourth has been a breeze. So what products do you really need in your nursery? What sleep products actually work? Here are my top five tried and true, can't live without them nursery essentials.
Good swaddling blankets like those from aden + anais. They are large (46″ x 46″) and allow you to swaddle baby in a tight wrap that will help calm them.
Newborn gowns. The gowns with the elastic bottom, free of snaps and complete with fold over mitts for the hands. These are essential for middle of the night diaper changes. Just whip them up, change the diaper and go back to sleep. No fumbling with snaps in the middle of the night.
Noise machine. I love my Dohm sound machine. It fills the room with white noise and not only does it help baby sleep better but it also keeps my hubby from waking up during my middle of the night feedings.
Safe crib bedding. We have all heard that you shouldn't use crib bumpers because they increase the risk of SIDS (Sudden Infant Death Syndrome), but we also don't want our babies little arms and legs to get stuck between the crib slats. The Fresh Air Crib Liner ™ by SootheTIME solves that problem and is a safe crib bumper alternative! See info below 🙂
Rocker Glider chair for nursing sessions. I have used the same one with the last two of my babies and it's my favorite chair. You need somewhere comfy to nurse your baby.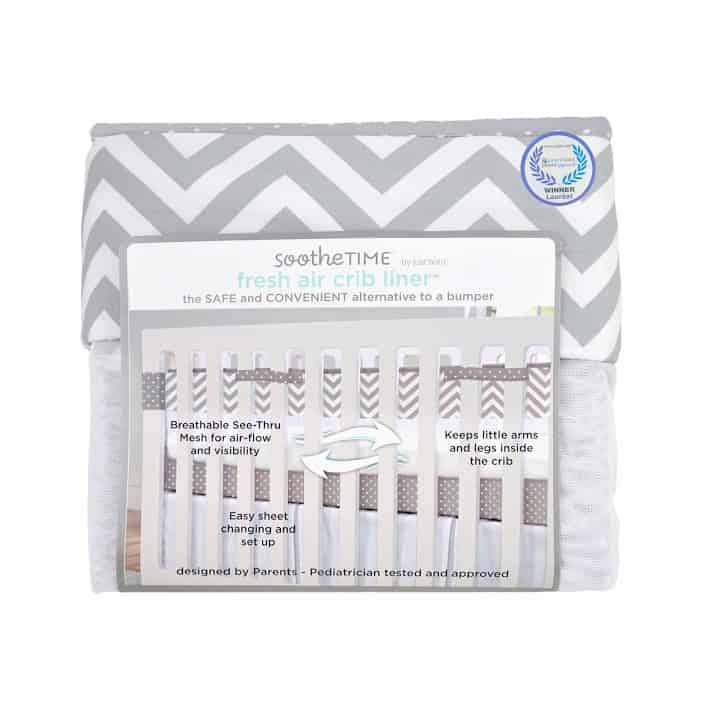 I have always struggled with the dilemma of not having an adorable crib set! I love decorating the nursery and having a bare crib, where my baby's arms and legs can poke through the crib slats and get caught, always worried me. Of course I was even more worried about the risk of SIDS and the correlating use of crib numbers. sootheTIME has come out with a solution and it's about time someone merged safety with design! They have a line of adorable crib sets to choose from, all of which offer a breathable, see through mesh for air flow and visibility. It keeps babies arms and legs in the crib AND it's adorable. It even allows for easy sheet changing which is a huge bonus in my book.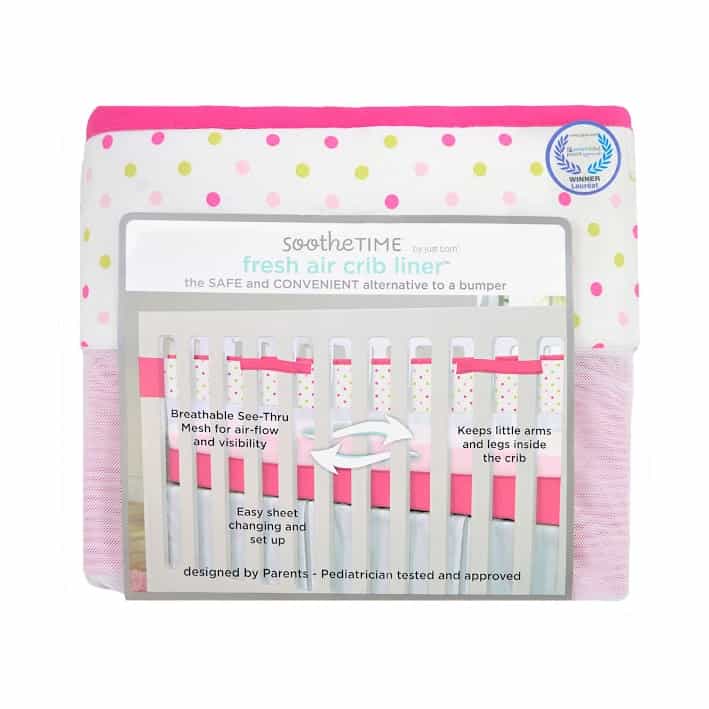 They have adorable boy, girl and gender neutral designs available at Target! Plus you can get a $5.00 rebate using this link: http://ow.ly/zX1iZ! I love that I can have peace of mind while my baby is sleeping!
Win! One reader will win a Fresh Air Crib Liner! Enter below
Are you excited to have a safe alternative to traditional crib bumpers?
*I am participating in this campaign as a member of The Niche Parent Network & Conference. Although I received compensation and product, all opinions are my own.