You already know Rosie Revere, Ada Twist, and Iggy Peck from the bestselling picture books. Now join them for brand-new adventures in their debut chapter book series from author Andrea Beaty. Perfect for every family library! Scroll to the bottom of this post for a Rosie Revere giveaway too!
*Abrams Books sent me a copy to check out and is partnering with me for a giveaway.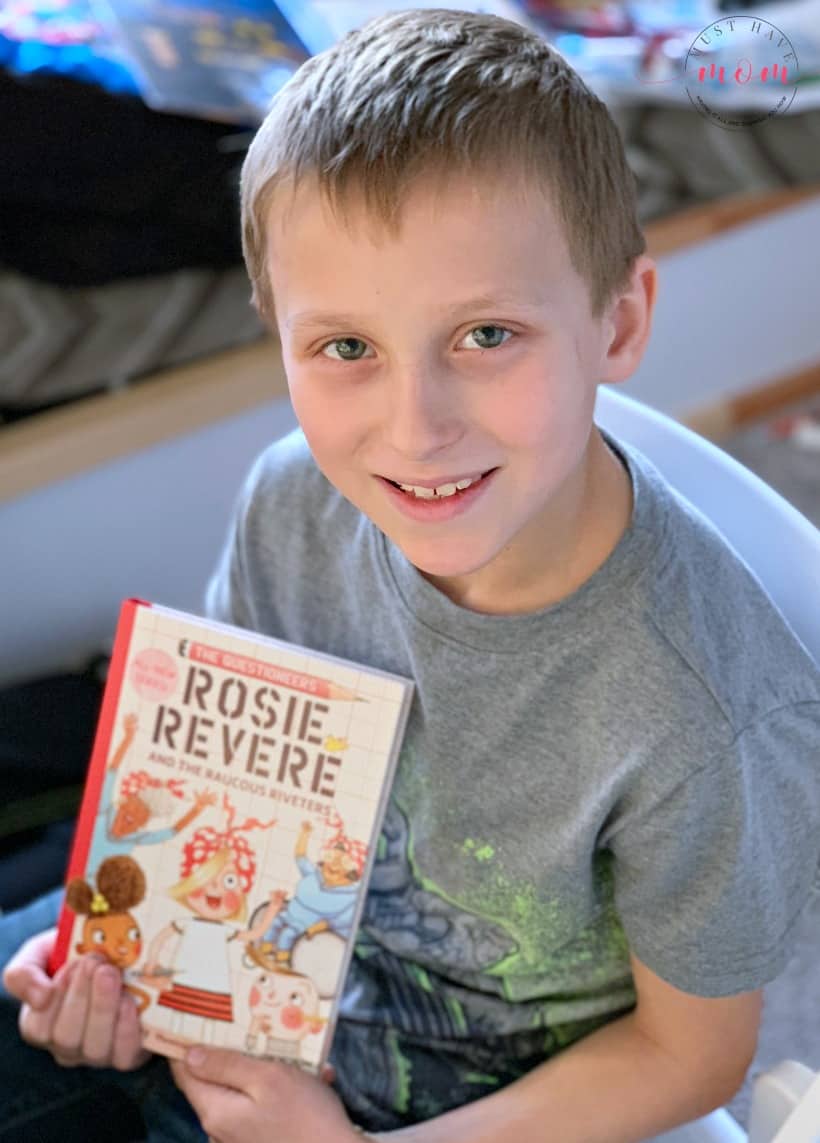 The Questioneers series is a celebration of STEM, perseverance, and passion. Like its characters, Iggy Peck, Rosie Revere, and Ada Twist, every budding architect, engineer, scientist, mathematician, and leader, will become inspired to solve everyday mysteries and come to think more critically about their world. Most importantly, they will learn that despite the inevitable difficulty in achieving success, they should always continue to "Read. Question. Think."—and never give up on their dreams.
Aiden loves STEM toys and he also loves to read so the combination of STEM, perseverance and passion was right up his alley. He found the books to be entertaining and interesting to read. I love that it inspires him to read, question and think!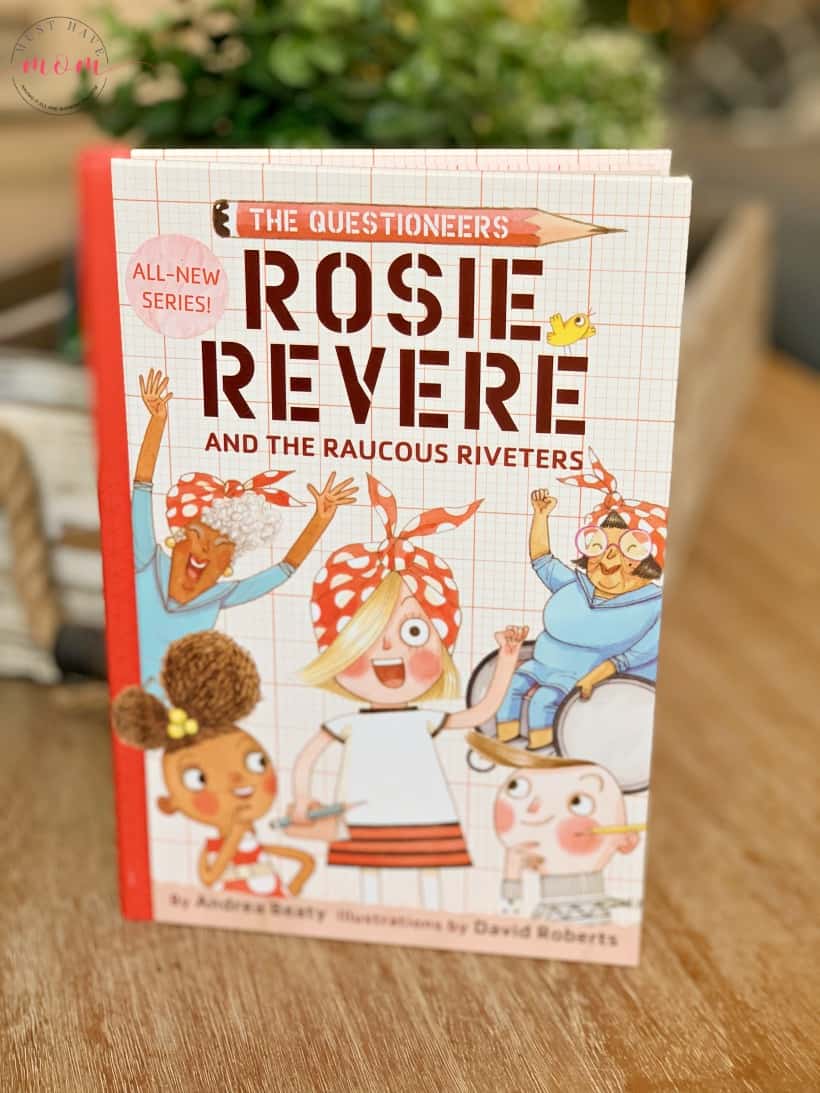 Rosie Revere and the Raucous Riveters
Rosie Revere is no stranger to flops and fails, kerfuffles and catastrophes. After all, engineering is all about perseverance! But this time, Rosie has a really important project to tackle—one that feels much bigger than herself. Rosie's beloved Aunt Rose and her friends, the Raucous Riveters—a group of fun-loving gals who built airplanes during World War II—need Rosie's help. One of the Riveters needs a special contraption to paint in Blue River Creek's annual mural competition. And Rosie's just the engineer for the job!
After one flop . . . then another . . . and another . . . Rosie starts to lose hope. But thanks to some help from her classmates Iggy Peck and Ada Twist, Rosie creates the Paintapolooza, and, along with the Riveters, she rediscovers the meaning of home.