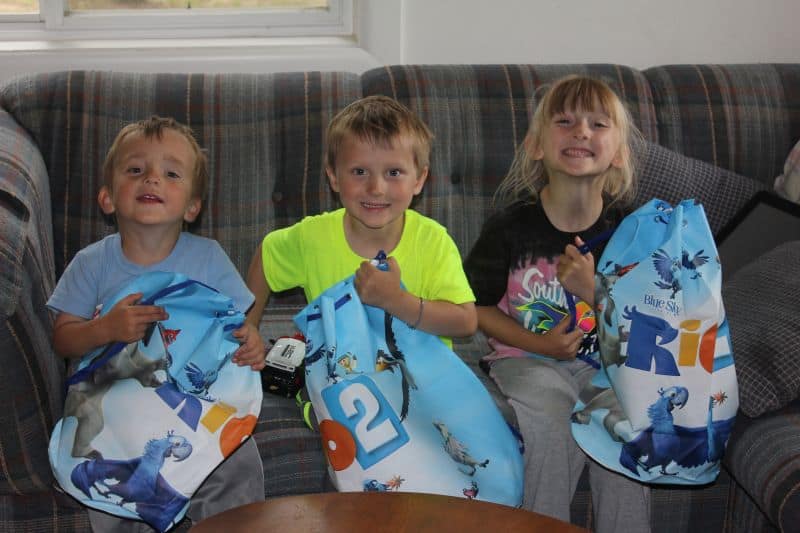 Last week we took a trip to our family cabin and stayed for the entire week! It was a much needed vacation away from the busy day to day hustle and bustle that makes up our everyday life. The kids were so excited to get to the cabin and my hubby and I were beyond excited as well. We had a fun movie night planned with the kids and we downloaded Rio 2 using the digital download option before we left. That allowed us to watch the movie on our Apple devices without the use of Internet! Since there is no WiFi at the cabin this was the perfect option for us! I had fun Rio 2 activity bags for the kids to use and when we arrived at the cabin I handed them out and set up the movie!
The cast of the animated hit comedy Rio returns — along with a new flock of all-star voice talent, including Bruno Mars, Kristin Chenoweth, Andy Garcia and more — in this high-flying sequel for the whole family. The party continues when Blu (Oscar® nominee Jesse Eisenberg1), Jewel (Oscar® winner Anne Hathaway2) and their three kids take a walk on the wild side and embark on a colorful, comical, music-filled journey through the Amazon. As Blu tries to fit into his new surroundings, he goes beak-to-beak with the villainous Nigel, and meets the most fearsome adversary of all: his father-in-law!

The RIO 2 Blu-ray™ and DVD brings everything you loved from the first Rio, but with even more laughs, excitement and music! Not only will kids get nearly an hour and a half of bonus features on the RIO 2 Blu-ray™, but they'll also get their groove on with two downloadable bonus songs from the RIO 2 soundtrack: "I Will Survive" and "Poisonous Love," both performed by Gabi (Kristin Chenoweth) and Nigel (Jemaine Clement). For even more fun, every Blu-ray™ comes with 15 exclusive levels for Angry Birds Rio™ and Music Machine Sing-Along and Dance-Along songs for a whole family party! There's also Janelle Monáe's "What is Love" lyric video, a deleted scene, character auditions and much more!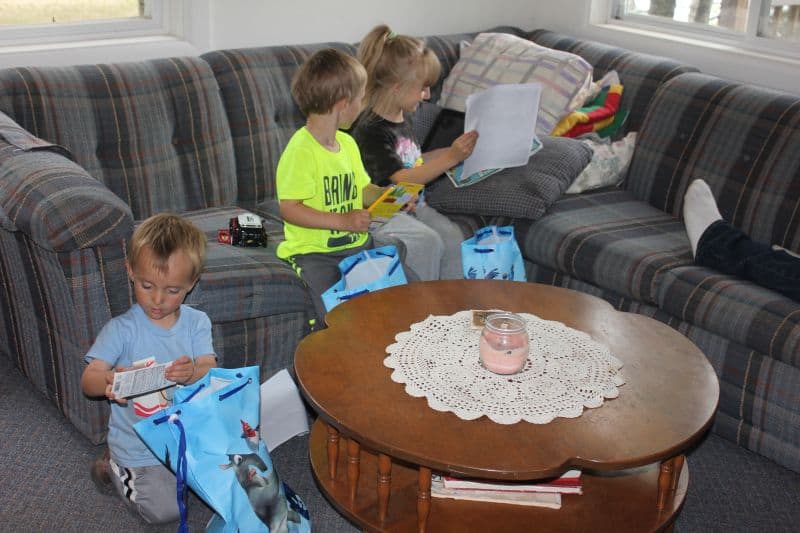 The kids loved their little activity kits which were loaded with coloring pages, colored pencils, travel toothbrushes, window clings and travel tissues. Everything to complete their week long stay at the cabin!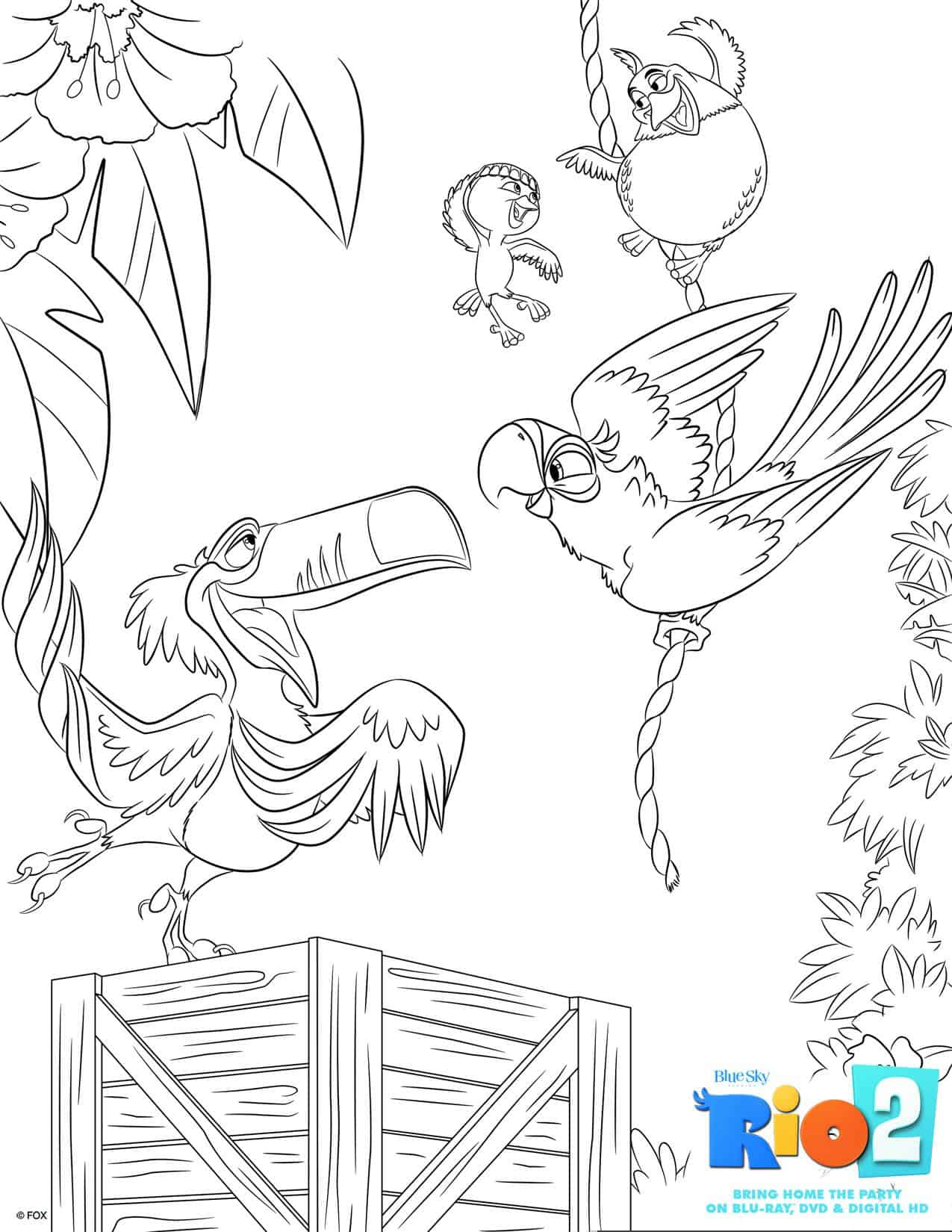 You can make your own movie viewing activity packs too! Print off the coloring sheet above and make a bag with colored pencils, travel tooth brushes and whatever else you like! Click the picture above to enlarge it for printing.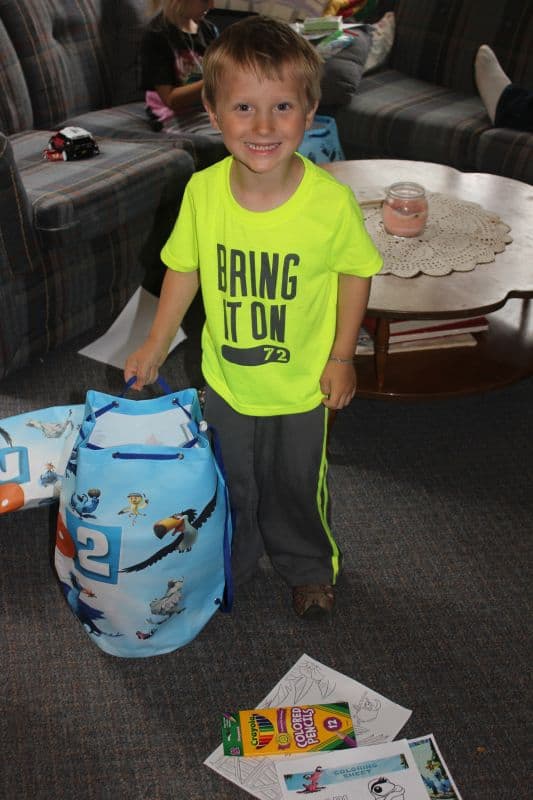 While the kids got started on their activities I popped the movie on and they settled in to watch. The movie had us all laughing and it was the perfect family movie for our sleepover at the cabin! I'm not going to give anything away but you will definitely want to pick up Rio 2 for your next family movie night. Rio 2 comes to Blu-Ray and DVD July 15th!
One thing my kids always take away from a good movie is the music. Print off this sing-a-long sheet so your kids can learn the words to their new favorite song!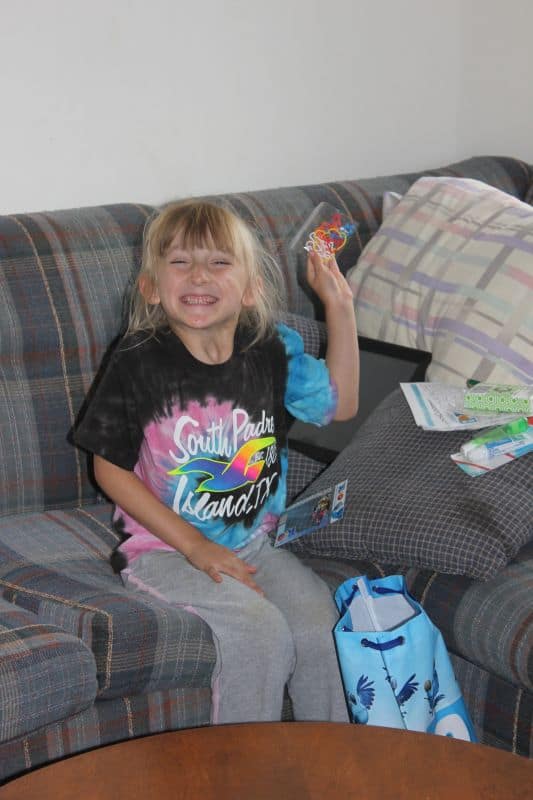 Danika loved the movie, as evidenced by her huge grin, and she loved her Rio bracelets she got too!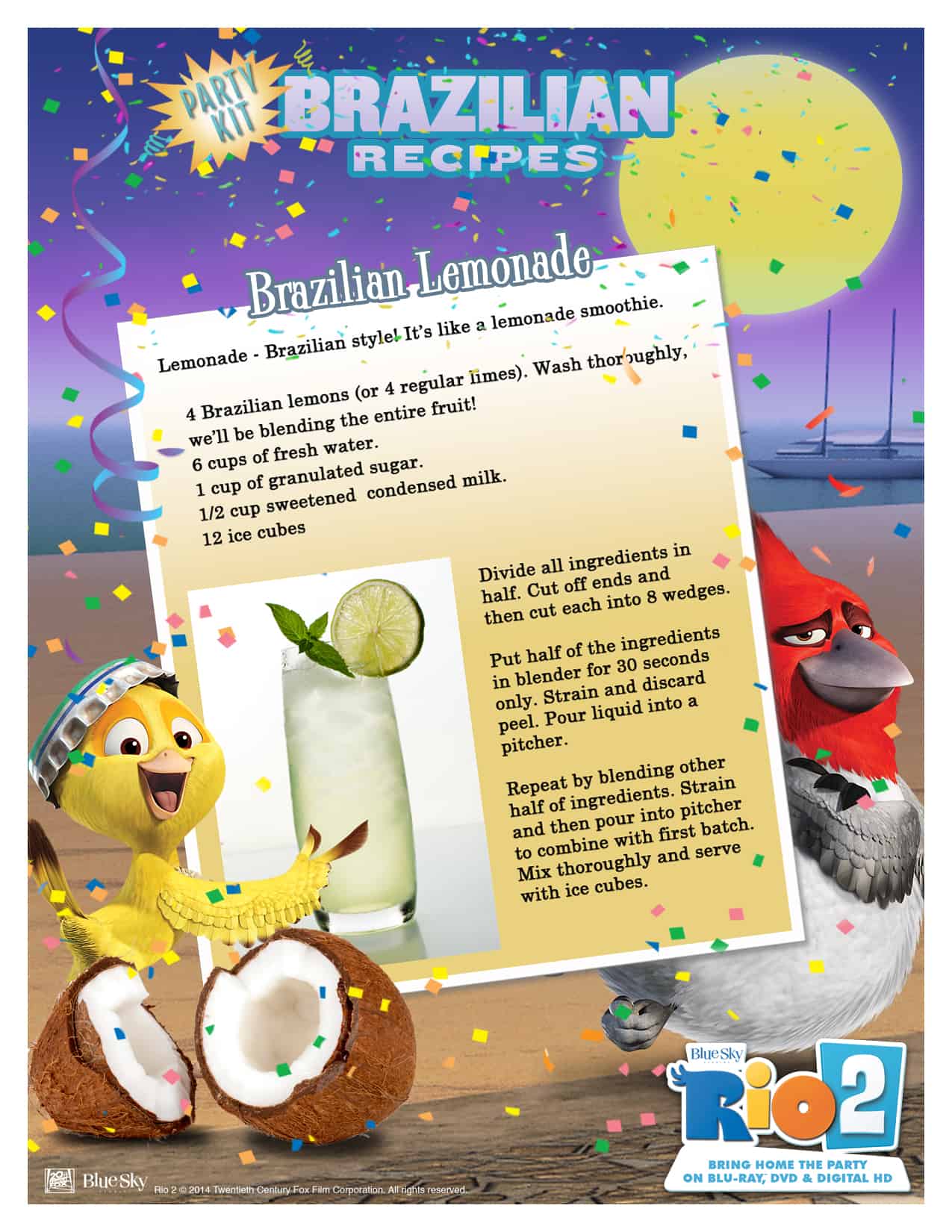 For your movie viewing whip up this Brazilian Lemonade recipe.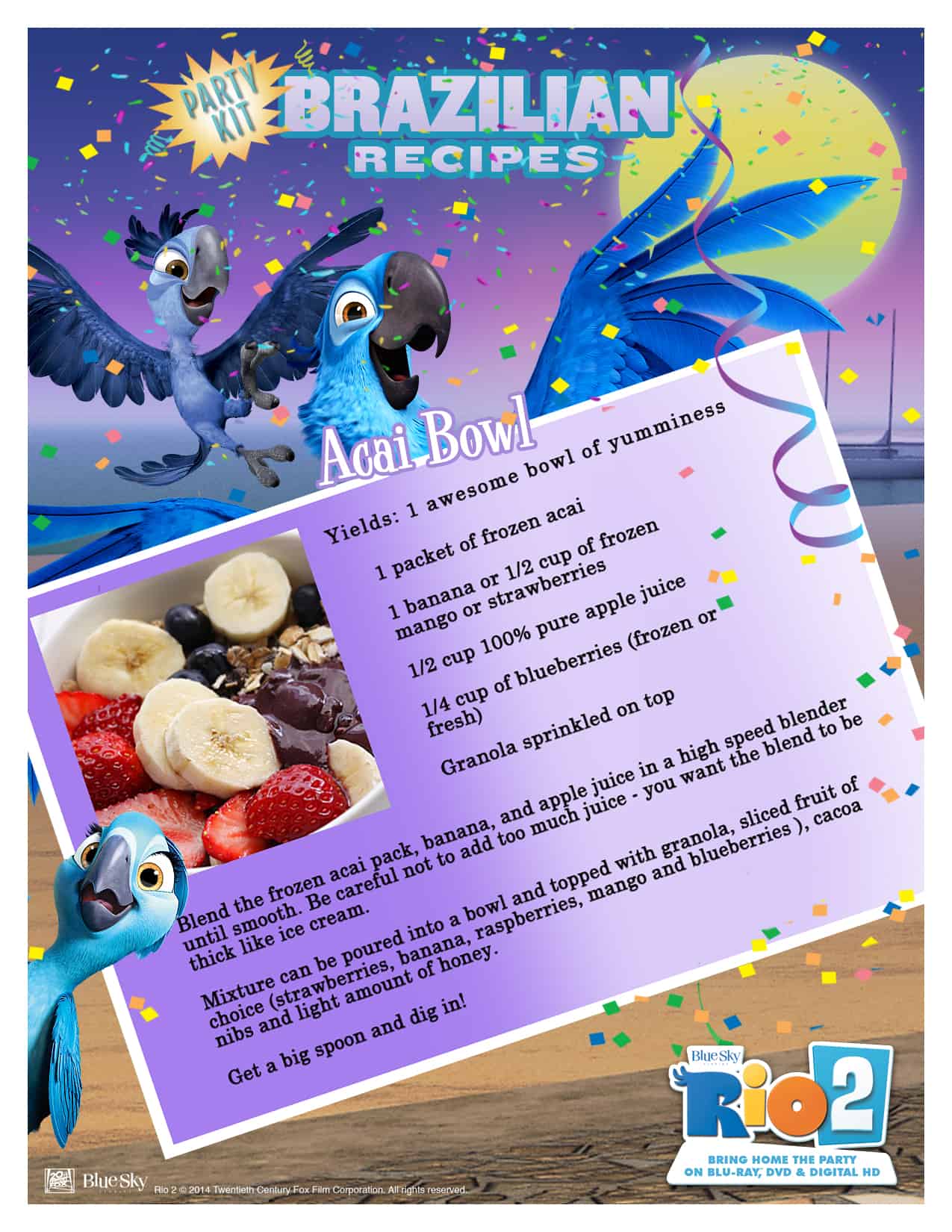 Serve up your lemonade with these Acai Bowls for a yummy movie snack!
~
Pick up Rio 2 on Blu-Ray and DVD starting tomorrow, July 15th at retailers near you!
Win! One reader will win a copy of Rio 2 on Blu-Ray! Enter to win below 🙂
Did you see Rio? Are you excited to see Rio 2?