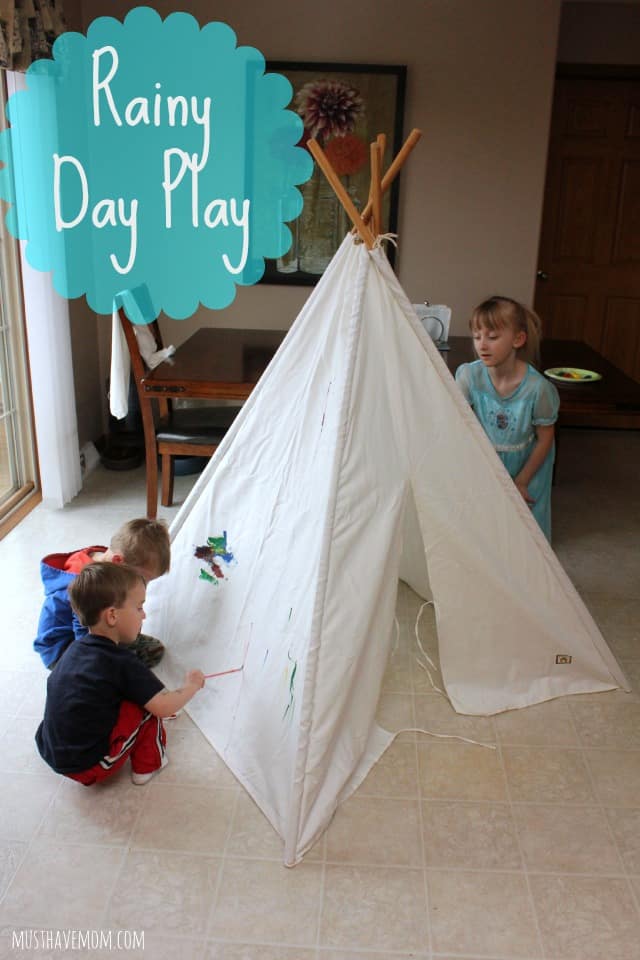 We have gotten a glimpse of the sun here and the kids couldn't wait to get outside! Now it has cooled off and the rainy days are here. I won't let them be disappointed though because I've got a slew of fun kids activities up my sleeve for all the rainy days this Summer! I broke out my first idea today and I think it's safe to say it was a huge hit!
We all know that kids love forts right? I loved them as a child and my children love them now. That's why I knew they would fall in love with this fun teepee! Not only is it a tent, which is cool enough in itself, but they also can PAINT the teepee! How cool is that?! They thought I was the best mom ever when I brought out the paints!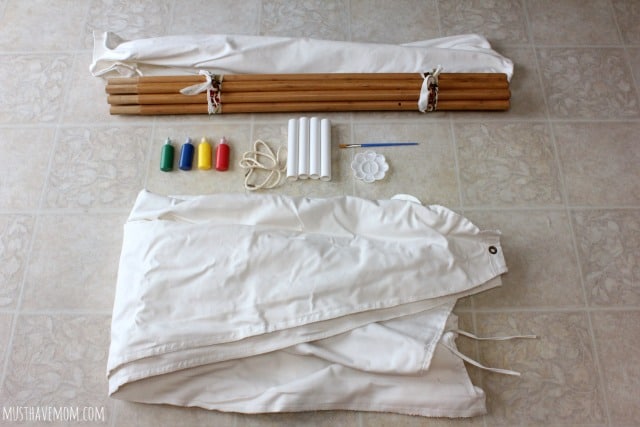 This is the The "Painting" Teepee from Pacific Play Tents and it all comes in a box looking like this when you unpack it. It has everything you need to get started on a fun day of rainy day play inside or take it outside on a sunny day!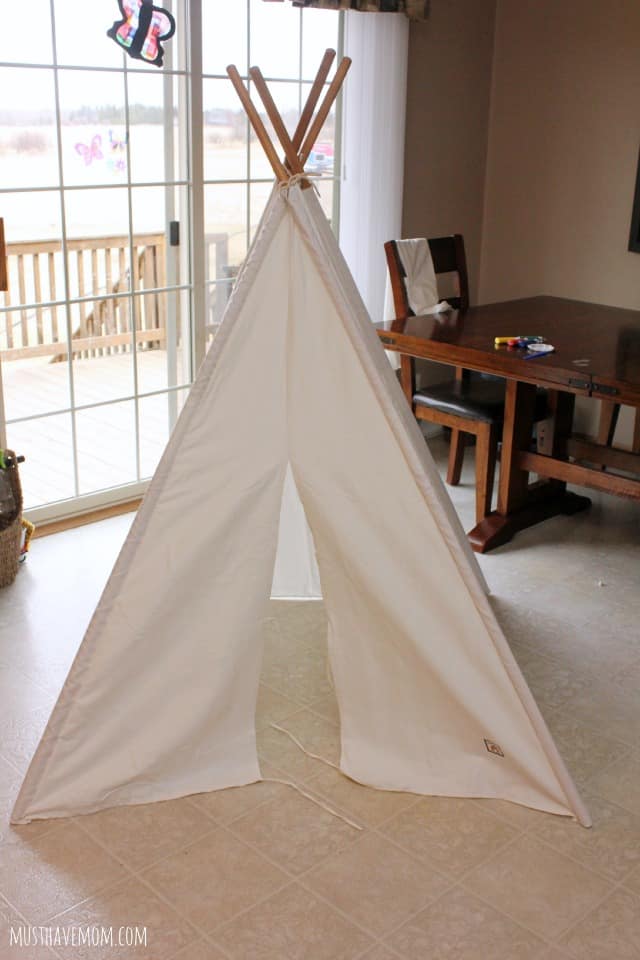 Assembly was easy and consisted of assembling the wood poles and inserting them into the sleeves of the teepee then tying the top with the included cord. It was assembled in a couple minutes time. It stood strong and sturdy and the canvas was nice and thick too!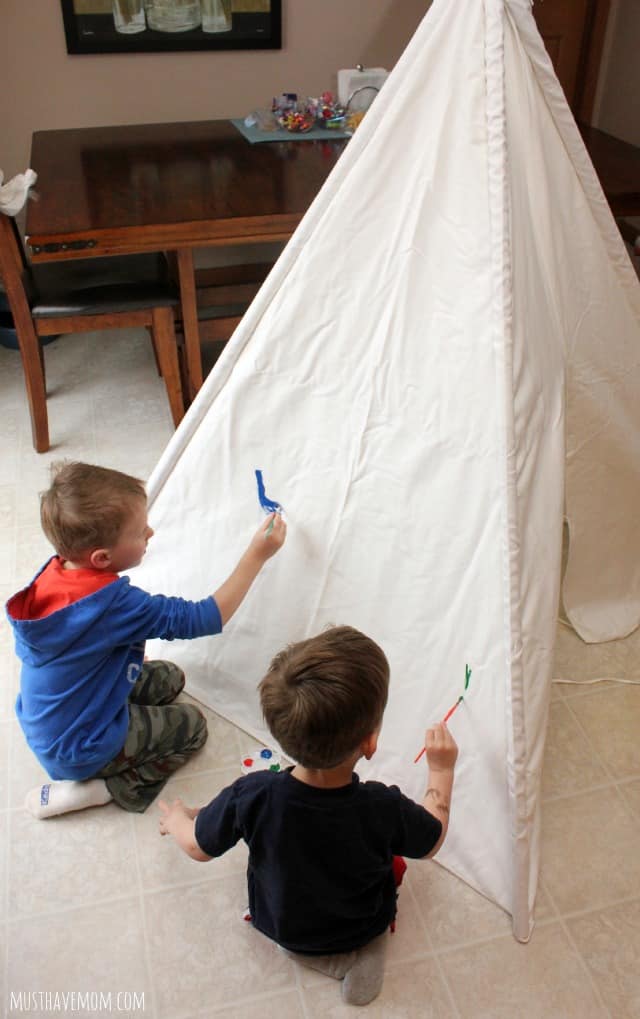 Then I squirted the included paints onto the palette tray and the kids got started painting. I told them they could choose whatever they wanted to paint and have free reign! They loved that idea!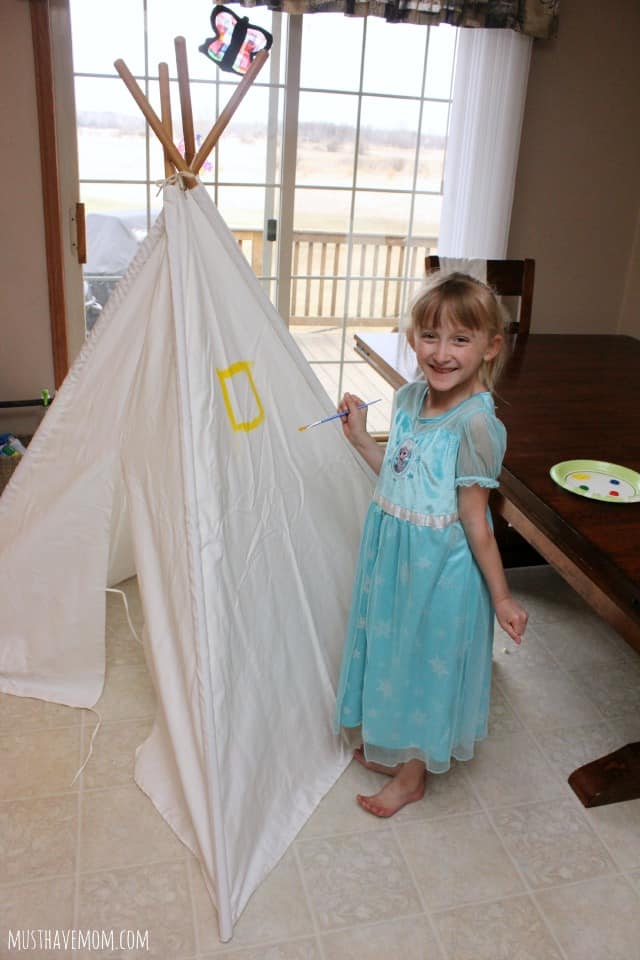 The boys chose one side and Danika set up shop on the other side. Only one paintbrush and palette was included but we had extras on hand and used a paper plate as an extra palette. I supplied them each with a glass of water to rinse their brush in as well.
They had so much fun and they were occupied for quite awhile immersed in their artwork!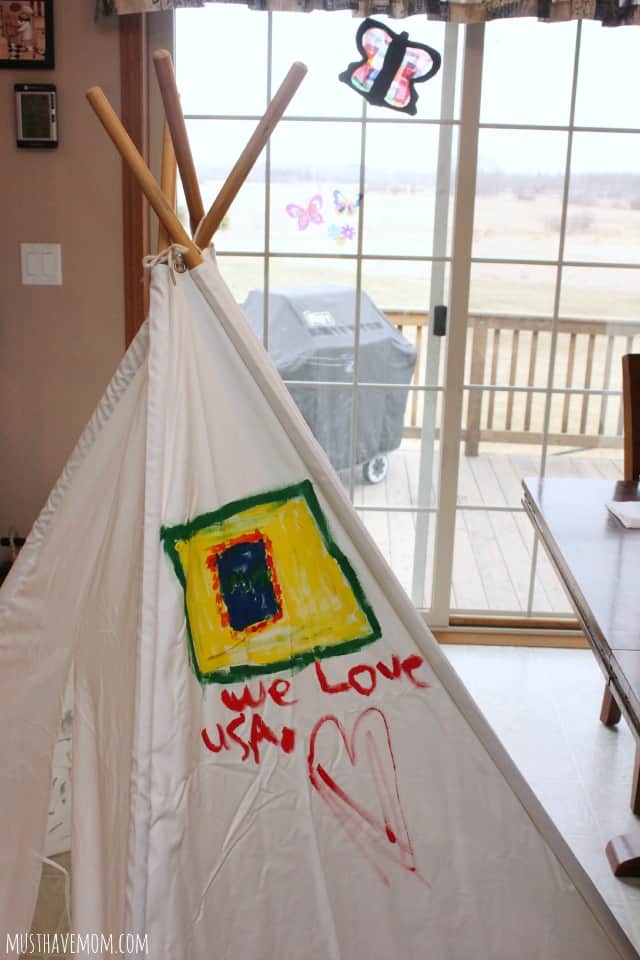 I have to say I think they did a great job! After they were all done painting there was still quite a bit of white space left. We ran out of the paint that was included but I will definitely be picking up some more fabric paint so they can paint again on another rainy day. I actually was glad they ran out of paint because this will be an activity we can do over and over. Then we'll move to the inside and paint that!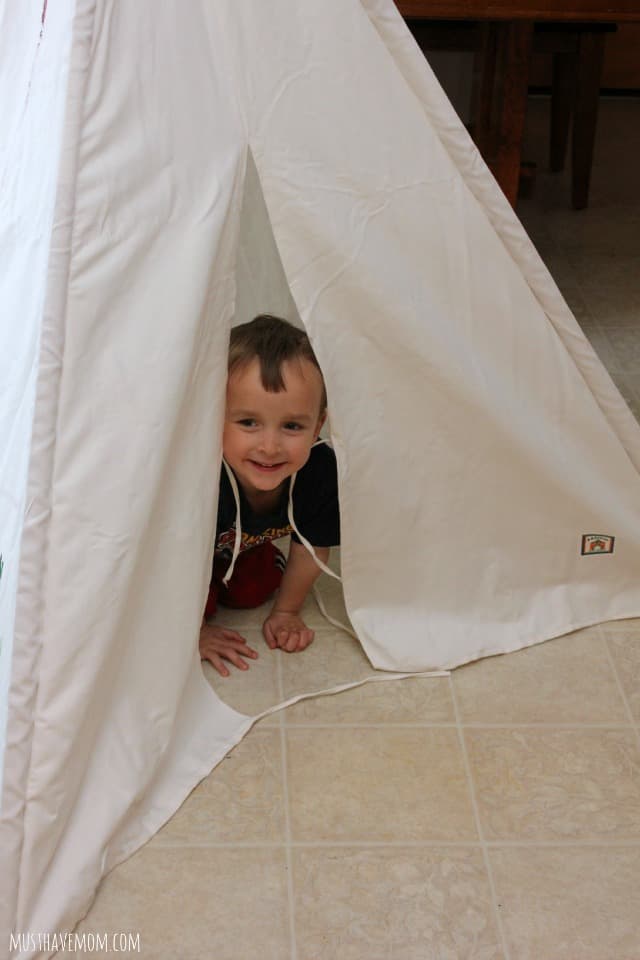 Of course once you are done painting then it's time to play in the tent! Just about any activity is more fun when you do it inside a tent! The kids love to read and tell stories in the tent. No moms allowed inside of course! It's their fort! I also plan on taking it outside on sunny days so they can play in it outside as well. It will provide a nice, shady place to relax on a sunny day!
You can find Pacific Play Tents at many retailers including Walmart and Target. You can also find them online at Pacific Play Tents. They have a ton of very cool tents to choose from!
Which tent from Pacific Play Tents is your favorite?