Kids go through clothing like crazy. There is no denying that I am constantly in my kids closets turning them over to the next size. Kinderstuff was founded to solve the problem that kids grow but clothes don't. Kinderstuff offered to send me a few pieces to try out and see the organic quality firsthand.
When kids outgrow Kinderstuff clothing, parents can send their used KinderStuff products back to them- free of shipping charges and in return get a discount on future purchases! Returned used clothing is then donated to charity, recycled, or resold at a discount.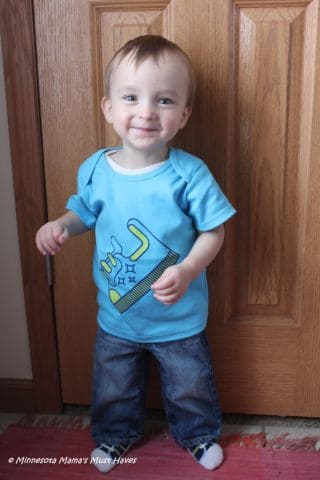 Carson didn't mind modeling their cute, colorful styles. They are very well made and I love the fit. The colors are vivid and stay vivid even after multiple washings. I love great quality clothing that doesn't show it's wear and Kinderstuff has stood up to that.
I love the elbow patches on the long sleeve organic cotton tee below!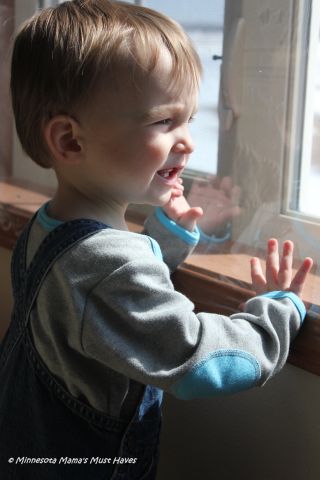 The prints and colors are adorable and bright! I absolutely love bright colors for my kids clothing. The blue really makes Carson's blue eyes pop! All of Kinderstuff's clothing is hip, organic, and produced locally in the US & Germany. They don't compromise on quality or construction because they believe every baby deserves the best they can provide for them. That really stands out to me after putting their clothing to the test.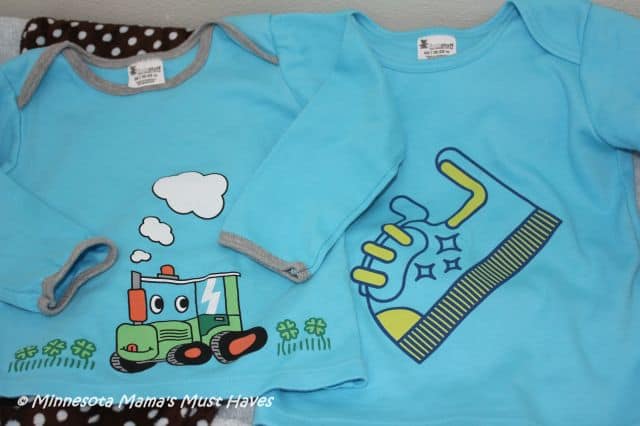 Kinderstuff is a new company and as they grow they are looking to expand sizes and offerings. Once your child outgrows his or her adorable Kinderstuff styles you will be able to trade them in for a discount on your next purchase! You can check out all of their clothing on their site!
As a special offer to my readers you can get 15% off your first purchase by using discount code: " GO-TEDDY324" and $5 with code: " GO-TEDDY328"!
By selling their products online and eliminating the middle man they pass the savings on to you! Get quality, organic clothing for your little one at an affordable price! Combine that with the discount code above and you'll really save! Keep the savings rolling by trading in their outgrown Kinderstuff clothing for a discount on the new stuff!
Win! One reader will win your choice item from Kinderstuff! Enter my Rafflecopter giveaway below for your chance to win! Good Luck!
*Site Disclosure: Products providing by company or representing PR firm for review purposes only. No compensation was received in exchange for this post. My opinions are my own and reflect my personal experience with the product.