We live in a digital era where shopping online has become commonplace. It can be a fantastic resource to save tons of money. I always find myself comparing prices online as well as between local stores and online sites. I save tons of money by simply comparing prices between stores and online sites. How can you save the MOST money shopping online? I have compiled a list of the top online shopping tips to save you money! Here are the best tips!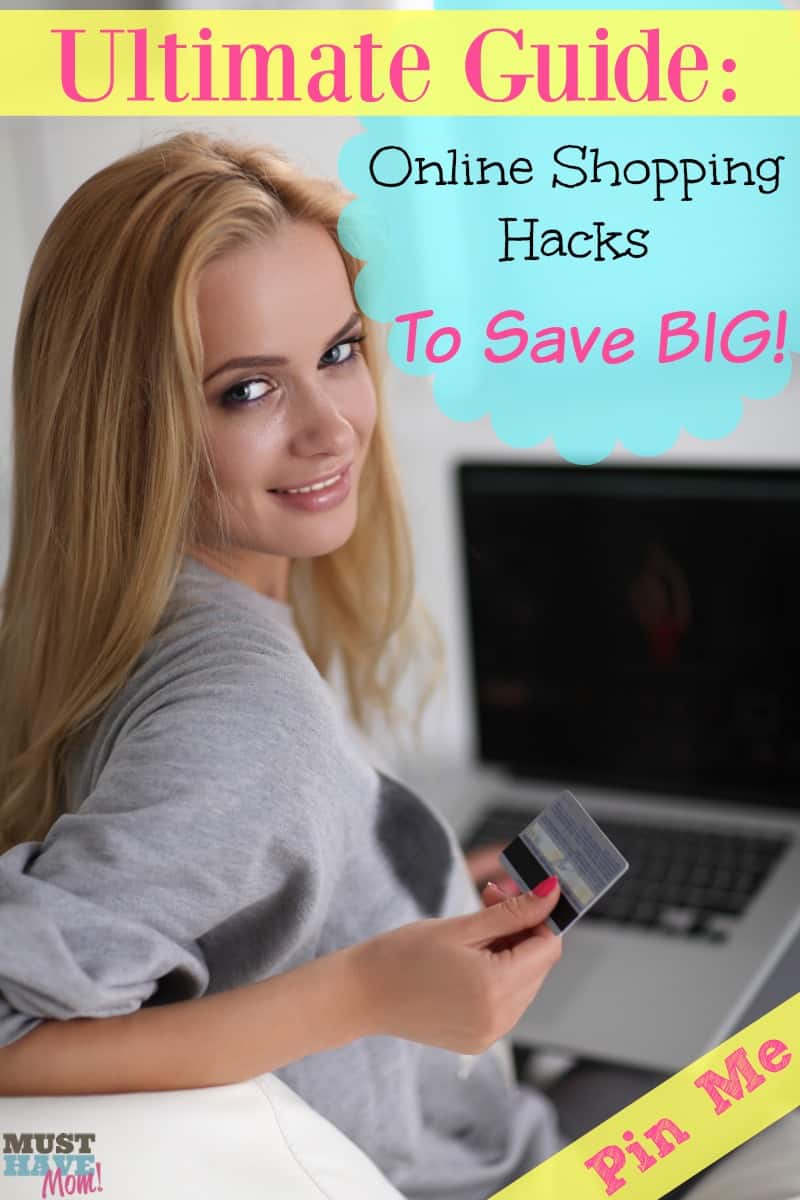 Always search for coupon codes before you check out. I have saved SO MUCH money by doing this. Just type in the store's name followed by "coupon code" and hit search. You'll be surprised by how many stores you can find coupons for!
When that customer service chat box pops up while you are shopping don't X it out! Hop on to chat and ask if there are any online coupons available for you to use. Often customer service representatives have access to special coupons or sales that you may not know about.
Shop sites that offer free shipping BOTH ways. I am an Amazon junkie and have invested in Amazon prime because I can buy a ton of things on Amazon and they all ship free. Keep in mind when shopping online that if something doesn't work out many places will require you to pay return shipping. Avoid shopping for things like clothing or shoes on sites that require you to pay return shipping. Look for an option to return in store as well!
Search for things you love using Qmee and you'll get paid to shop! Qmee is a free app that allows you to search online as usual with Google, Amazon, EBay, Yahoo or Bing and earn cash rewards. You don't need to do anything different than you normally would when you search! Qmee will add cash to your piggy bank as you earn it for simply using Qmee. You can cash out anytime and be paid via Paypal or gift card. I use Qmee and love earning free cash doing something I already do, search online using google! Sign up, it's free.
Use a rewards credit card to do your online shopping. I use my Amazon.com Rewards Visa Card for all of my online purchases so I am earning money back while shopping. Win-win! Just be diligent about your budget and don't overspend! Pay it off right away when the bill arrives. Look for a card that offers the highest percentage cash back for online shopping. Many cards have different categories that they offer a higher return on. *HOT TIP* If you sign up for the Amazon.com Rewards Visa Card through this link you will earn a FREE $50 AMAZON GIFT CARD upon approval plus you'll earn 3% back on purchases! 
When shopping be sure to sign in to your account on their site first. Now add your items to your cart. If you aren't sure about the price or want to wait for a sale simply leave the items in your cart and leave the site. The company may reach out with a special offer or discount on those items in hopes that you will complete your purchase!
Use an online gift card re-sale site to buy store gift cards at a discount. Use those gift cards to make your purchases and combine them with sales and promotion codes to get the best discount available!
Sign up for rewards and insider programs on the sites you frequently shop. Sites often send out special coupons, early access sales or Birthday offers for their loyal customers. You can save big by shopping during these promotions!
Make sure you follow your favorite stores on Facebook and Twitter. Often they will run Facebook-only promotions or announce special coupon codes only on their social media sites. It pays to be a fan!
Set dates on your calendar or a reminder on your phone when your favorite things are going to go on sale. If you use flash sale sites like Zulily or Gilt then time is of the essence as things sell out fast. Avoid missing a deeply discounted sale by setting yourself reminders.
Shop through sites like Ebates where you can earn a hefty percentage back on all your purchases from favorite retailers. You can earn 3% back from Amazon, up to 10% from HP, up to 8% on Gilt and tons more! Combine this with the savings methods listed above and it quickly adds up!
Read the reviews of products you are looking at buying. I find sizing info really helpful in the reviews. An item may fit bigger or smaller than usual and if you can find that out before ordering then it will save you time and money since you won't be as likely to return the item.