This post brought to you by Triad Retail Media. The content and opinions expressed below are that of https://musthavemom.com/.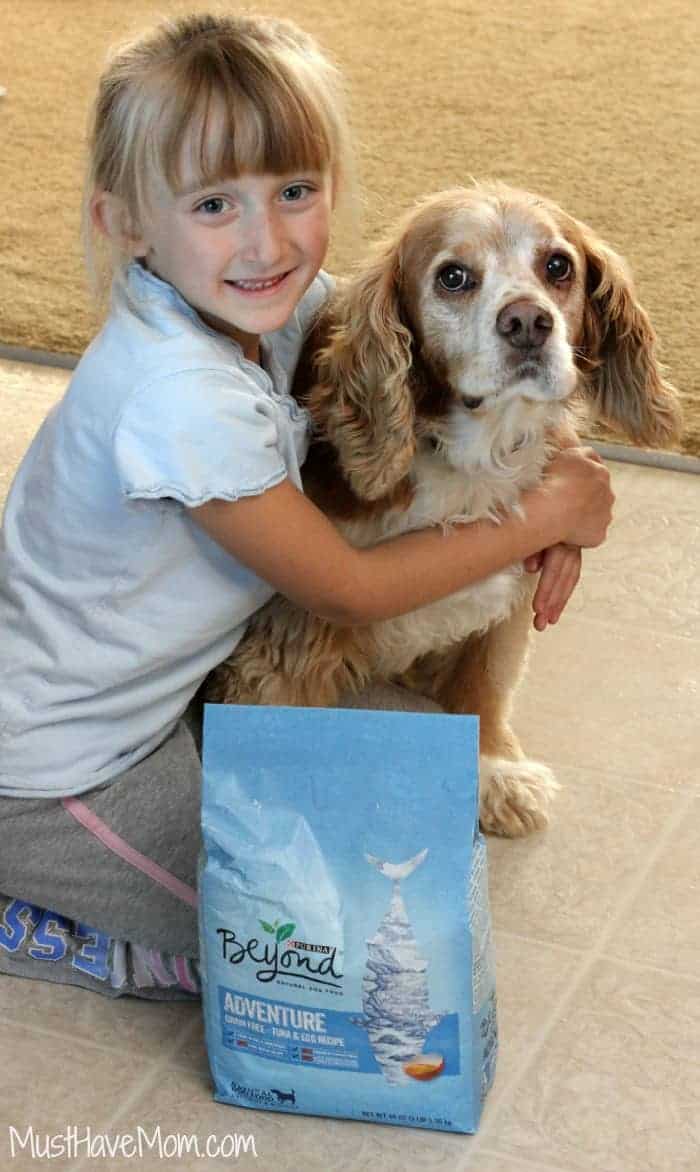 I love the bond that my daughter Danika and my dog Max share. We got Max before Danika was born so we didn't know how he would react when we brought her home from the hospital six years ago. He was instantly attached and not the least bit jealous of this new little human we had brought home. He was her protector, her best friend and he loved nothing more than to hang out next to her watching over her. He even hopped up on the bathtub ledge to take a peak at her first bath. He loves her and she loves him. We want nothing but the best for Max as he gets up there in years and we think of ways to keep him healthy and happy for many years to come. That's why we choose Purina® Beyond®, a natural dog food available at Walmart.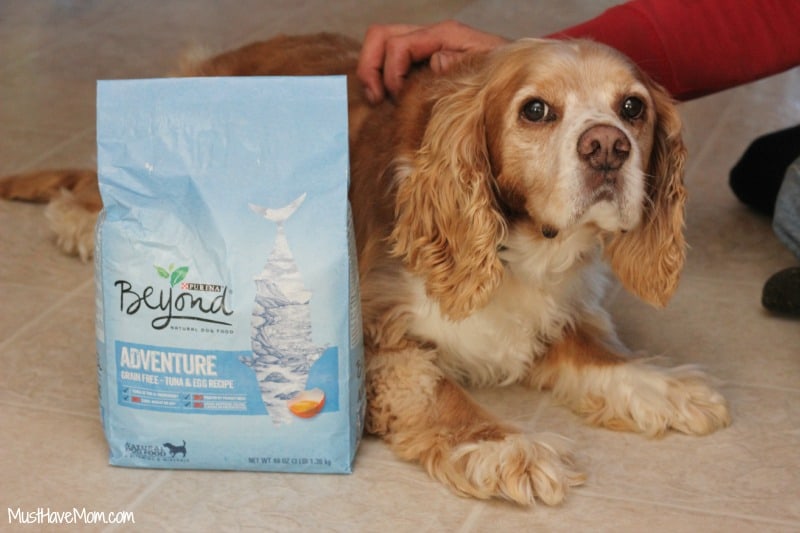 Max loves Purina® Beyond® and I love that the ingredients are all natural and Purina has his health in mind when their pet nutritionists craft the recipe. Purina® Beyond® is made with natural ingredients plus essential nutrients and contains no added artificial colors, flavors, preservatives or poultry by-product meal. They include real meat, poultry or fish as their number one ingredient in all dry and paté formulas. Purina® also excludes grains like corn, wheat, and soy from all of their recipes. Pet nutritionists' craft it, so you know you are providing an excellent, safe and healthy option for your pet.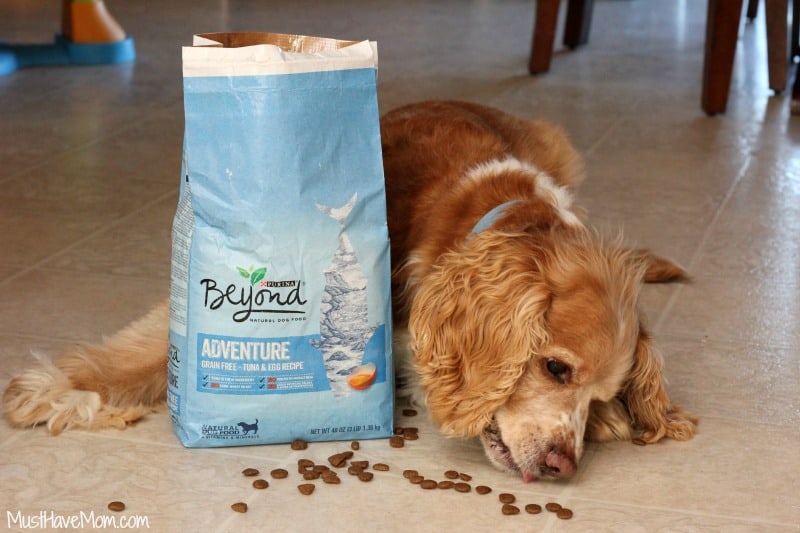 There is nothing like natural dog food that is conveniently available at the store you shop at for your own food and necessities. Walmart carries Purina® Beyond® which makes it easy to grab when I'm out running my usual errands. I just add it to my grocery list and grab it with the rest of our groceries. Max loves the Adventure Grain Free Tuna & Egg Recipe! He gobbles it up and stands there looking at me for more!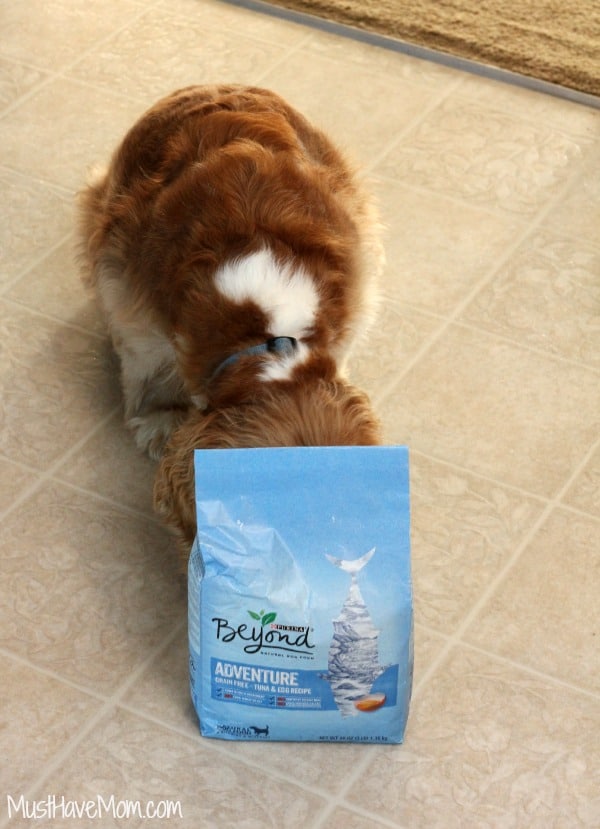 He might be a little camera shy but he'll do anything for his Purina® Beyond®!
Check out @PurinaBeyond at Walmart for an affordable, healthy natural dog food option for your best friend!
What kind of pet do you have? Would you appreciate an all natural dog food option that is conveniently available at Walmart?