var axel = Math.random() + "";
var a = axel * 10000000000000;
document.write('');
I am so excited to let you in on my little shopping secret…I'll show you how I use FreeShipping.com to save big and get 20% cash back on my online Christmas purchases along with free shipping and free return shipping. I'm so glad FreeShipping.com wanted to partner with me to bring you some great shopping info and an amazing $500 Visa Gift Card giveaway (keep scrolling!).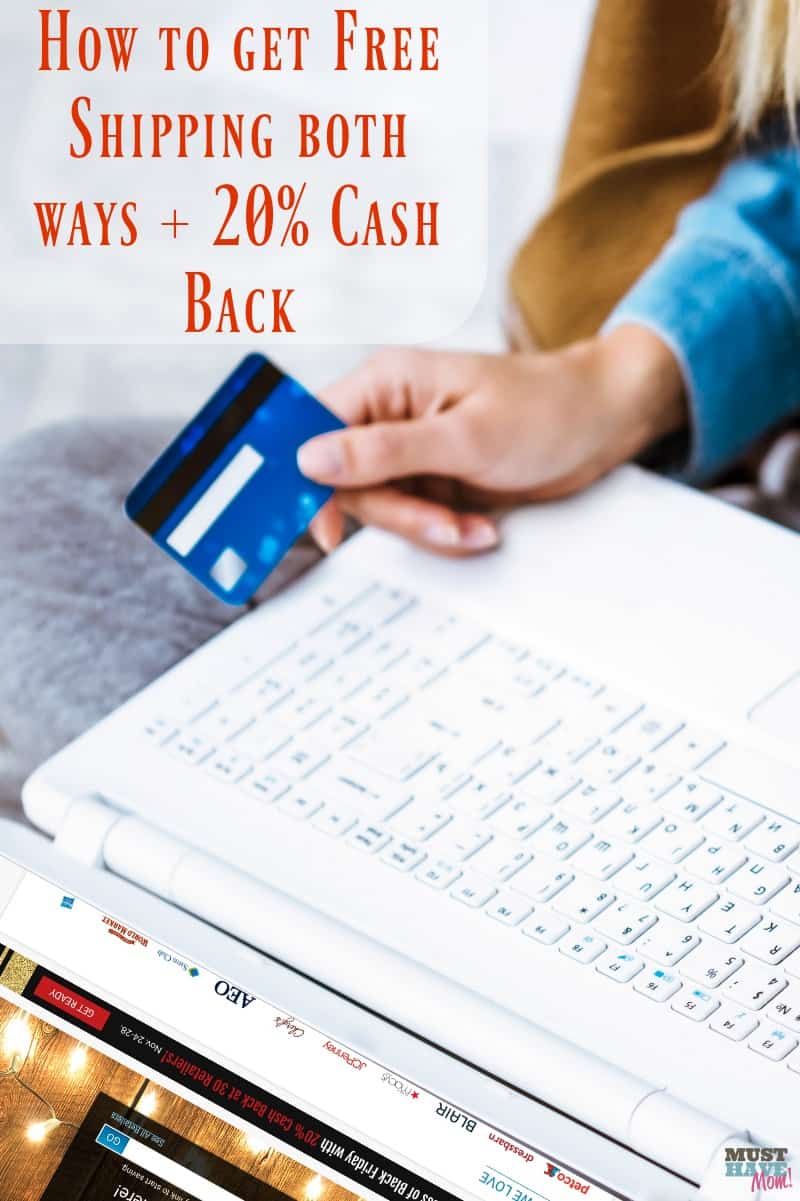 I bought a family member a Birthday gift that they had on their wish list. When she received it she realized that she had put the wrong size on her wish list. She needed a smaller one and of course I wanted to give her exactly what she wanted. I offered to return it and order the smaller size.
I went to Amazon to return it and discovered that I would need to pay $10 to return it. It just wasn't worth returning it for that cost so I ended up keeping it and buying another one in the correct size. If I had been a member of FreeShipping.com then I would've been able to return it for FREE. Ever since discovering this I have been a loyal member of FreeShipping.com! I've discovered that it is worth it's weight in gold! I'll show you why!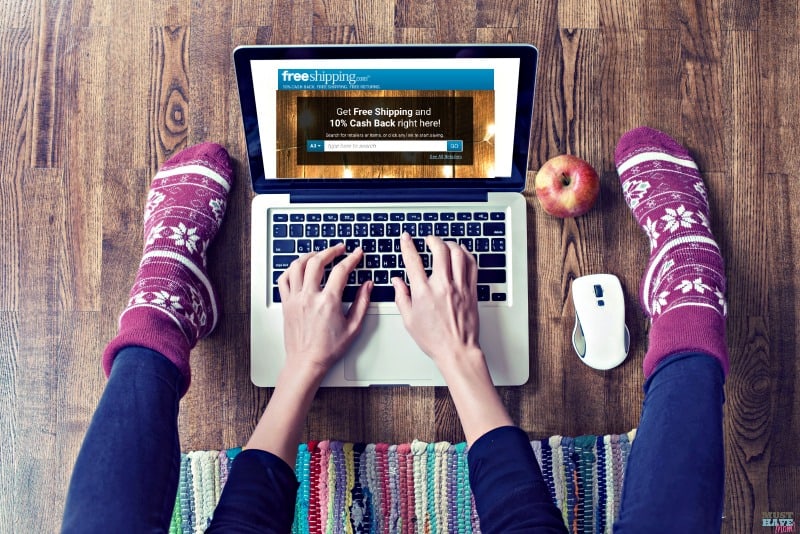 Tis' the season for Christmas shopping and a FreeShipping.com membership is the only way to shop online and save huge money. Get all of your Christmas gifts delivered right to your door, without battling the crowds and you can even score 20% cash back on purchases from over 1,000 retailers! Here's how it works.
From Thanksgiving through Cyber Monday, FreeShipping.com is offering 20% cash back at 30 top retailers! The thing I like best is that Cash Back is Automatic! Simply shop through the FreeShipping.com website portal and cash back amounts are banked automatically. You receive a check quarterly (holiday shopping will appear mid-January).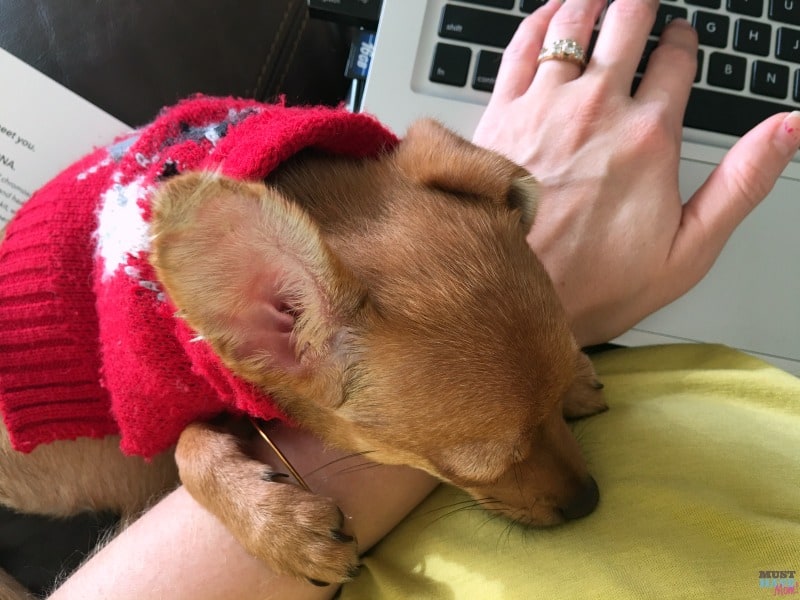 As a busy mom to four kids and 2 doggies, the last thing I want to do is lug them around to do my Christmas shopping. I'd much rather sit at home in my comfy clothes, snuggling my little puppy, shopping online and getting 20% cash back. 20% is a big deal folks! That's a huge savings because it is on top of the great deals you can snag on hot holiday sales! You can finish all of your Christmas shopping and come in under budget.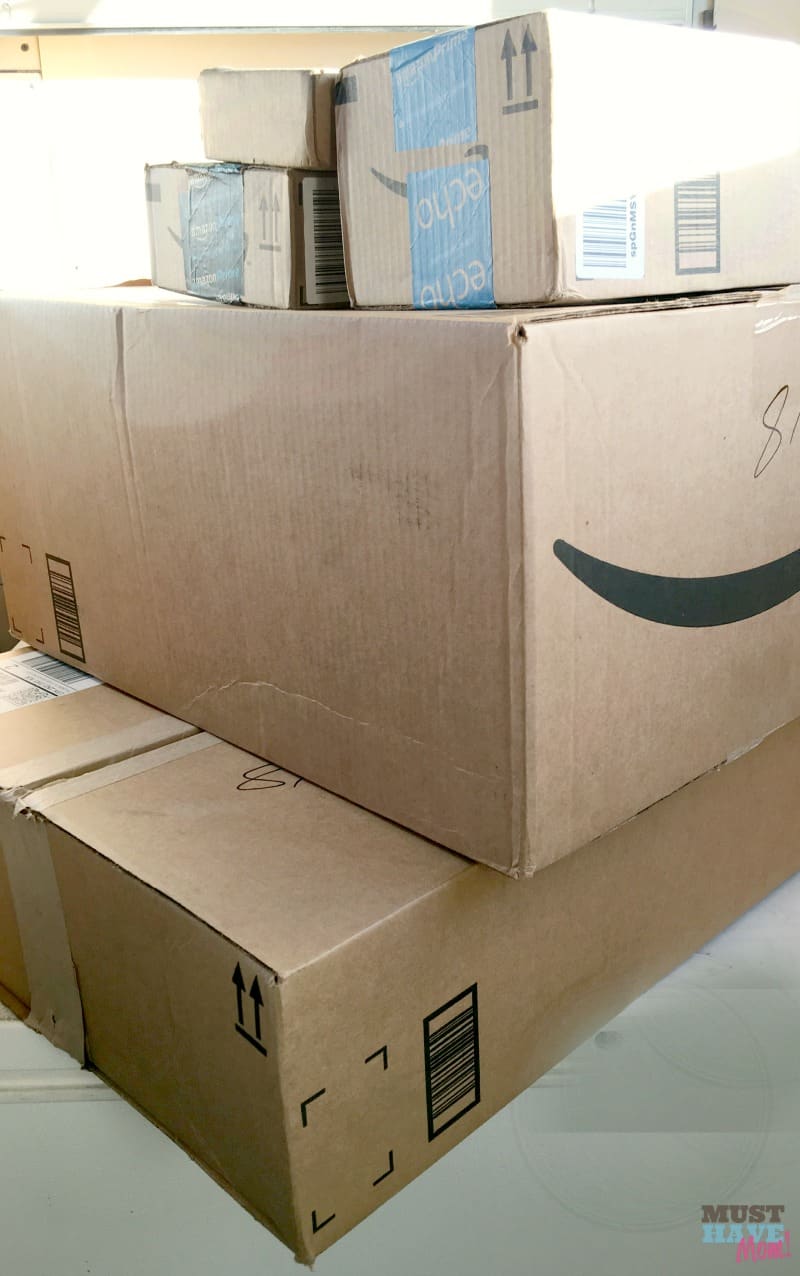 Here is what my back door looks like this time of year! Piles of boxes delivered to my doorstep, absolutely free of charge! If FreeShipping.com members ever have to pay a shipping charge, they log into their FreeShipping.com account and fill out a simple rebate form to submit their claim. FreeShipping.com covers up to $10 for every shipping claim and members can make a claim at over 1,700 retailers. You get a check within 4 weeks.
What's more, if members need to return something, they can print out FedEx Ground® labels through the FreeShipping.com site, and the return shipping is free! Had I been a FreeShipping.com member when I bought that Birthday gift I told you about, I could have sent it back for free and not been out the $10 return shipping fee.
FreeShipping.com is my go-to all year round. I routinely shop online (more often than I buy in store) and this saves me a bundle. Not only that but, I also get 10% cash back, free shipping, free returns, price protection, money-saving coupons, and price comparison tools every day of the year. They literally solve every one of my online shopping dilemmas.
Are you curious if FreeShipping.com can save YOU money this holiday season? Go sign up for a 7 day FREE trial to test it out and see if you like it before you join. You'll see that it quickly pays for itself. I get free shipping and savings from my favorite retailers such as Walmart, Petco, L.L. Bean, Hasbro, Carters, American Eagle and so many more.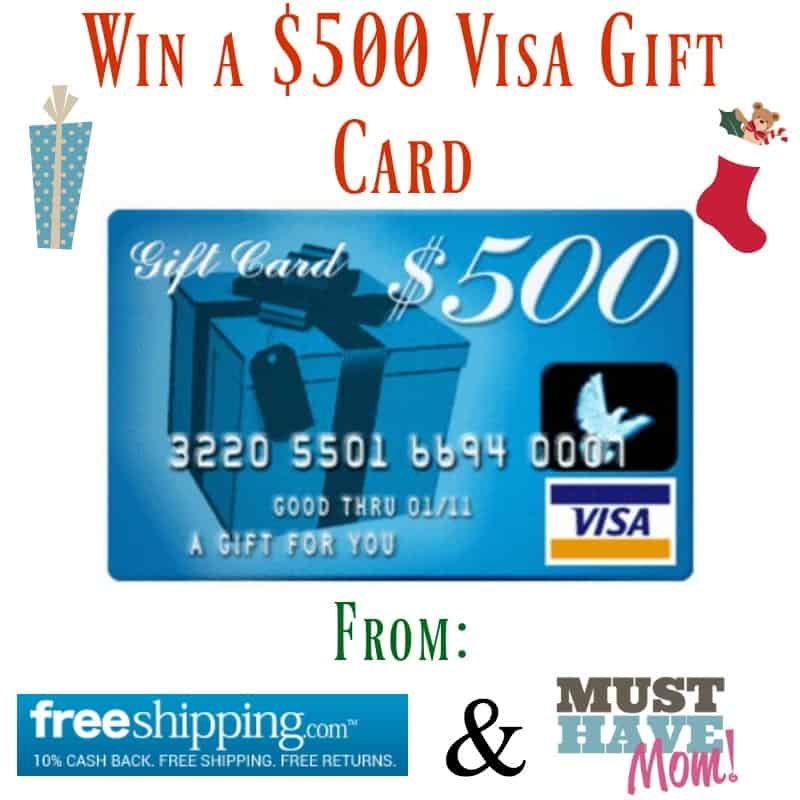 How would you want to spend an extra 20% cash back on this year's holiday spending?
Want to win a $500 Visa Card?! Enter to win in the Rafflecopter form below! Good luck!
This is a sponsored post written by me on behalf of FreeShipping.com.