In a time when kids are reaching for soda or juice boxes, make water the easiest thing for them to grab instead! The Primo Water Dispenser makes it easy to have hot or cold water on demand anytime and you're likely to drink 25% more water because of it!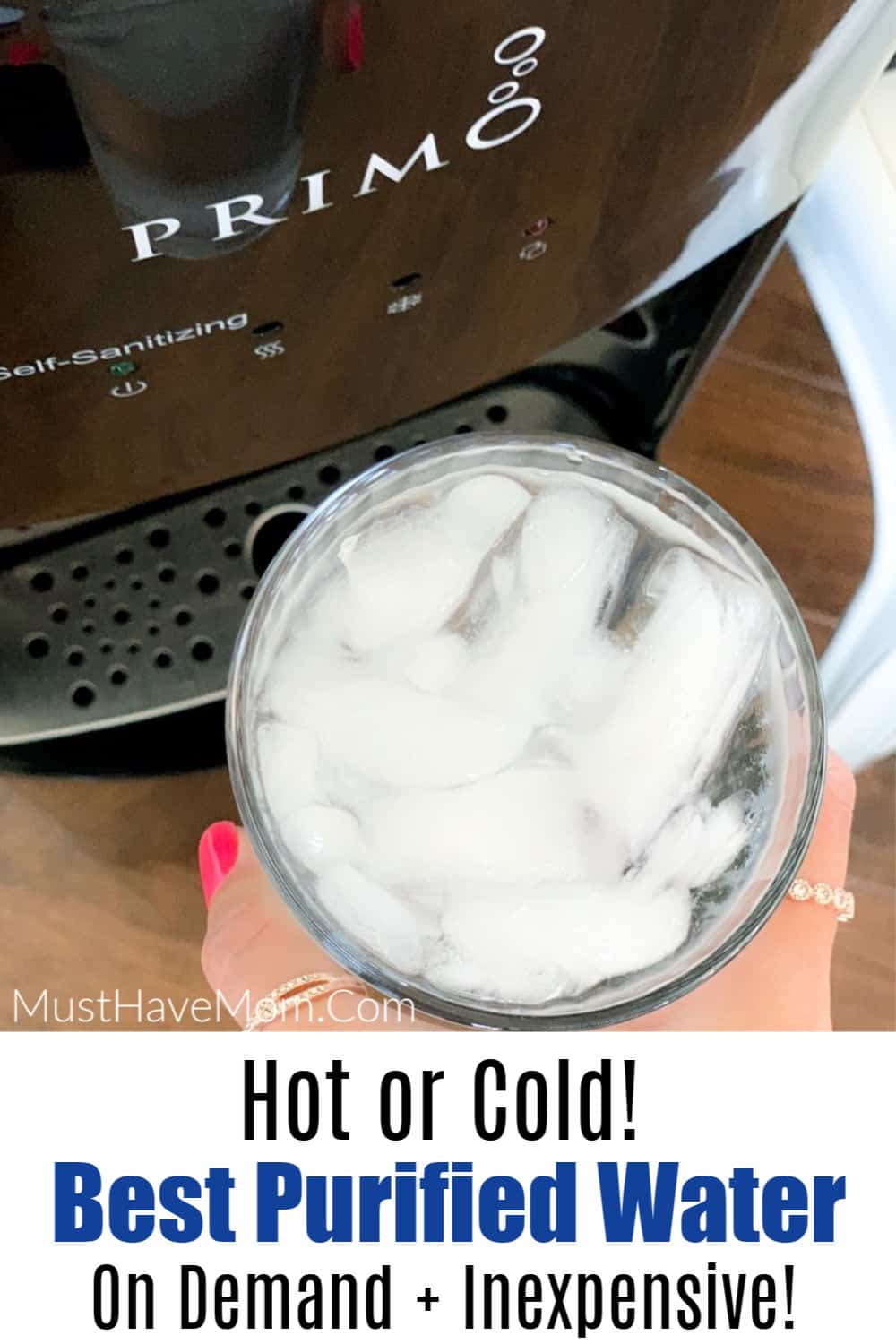 Primo Water Dispenser
This summer we bought a cabin on a lake and I knew that one big thing that I wanted to address first and foremost was to make sure we had clean, pure water to drink all summer long. I wasn't sure what contaminants or sediment could be in the well there and I'm a big believer in drinking pure water for better health. Not only that, but I know that if water is readily available to my family then we will drink 25% more water each day! How amazing is that? By simply having it at the ready, we drink more!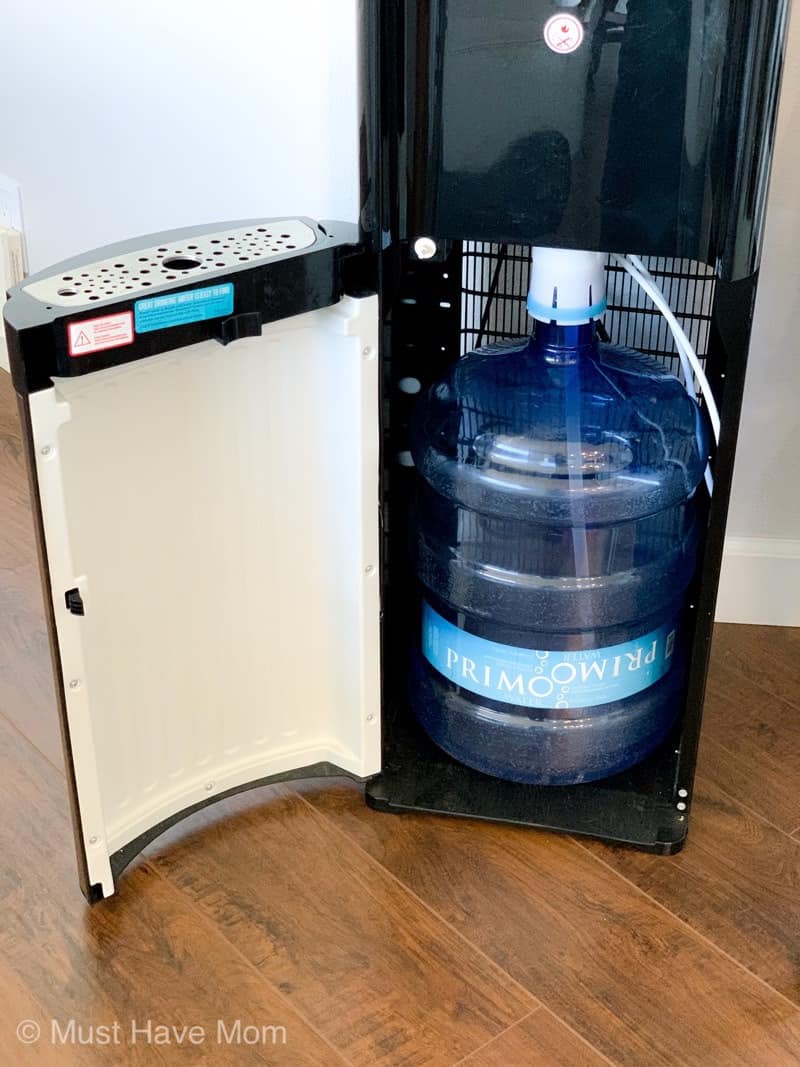 This led to me researching water coolers and landing on the Primo bottom load water dispenser. I loved the idea of not having to flip water jugs over on the top of the machine and spill it all over. This machine would allow me to load it from the bottom! No mess, no fuss, just clean water on demand. I also loved that this machine self-sanitizes and Primo has several refill and exchange locations near me.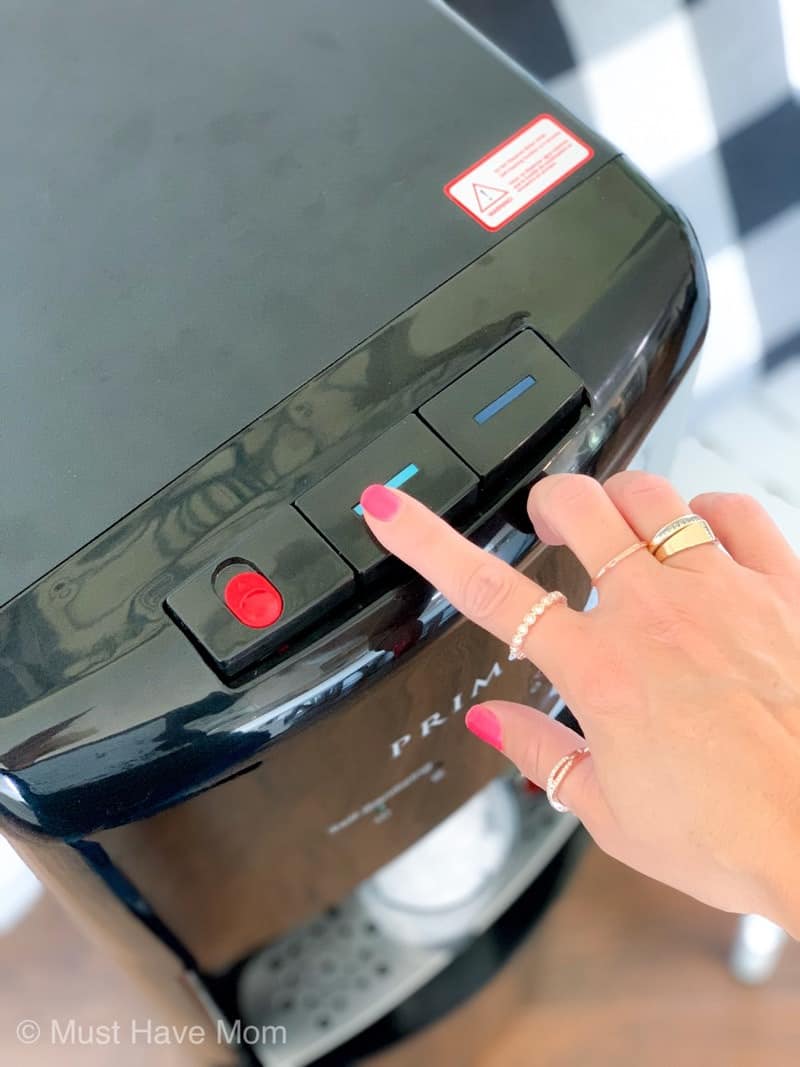 I also loved that the Primo water dispenser has hot, cool and cold options always at the ready. This means I can make my mushroom coffee anytime I want without having to wait for my tea kettle to heat up! The kids can make hot cocoa anytime and guess what? They really do drink more water thanks to the Primo water dispenser. Shocking right?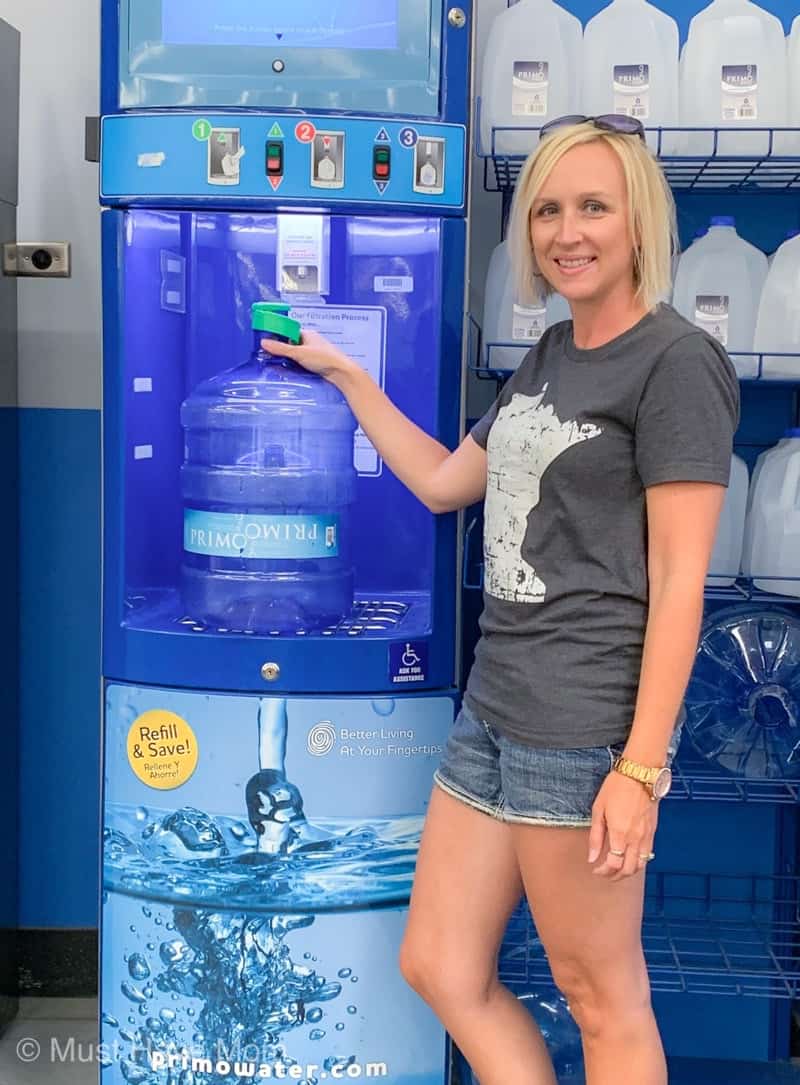 Primo Water Refill
Before I got the Primo water dispenser we were buying gallon jugs of water and hauling it to the cabin. I don't have to tell you how annoying this is. SO. MANY. JUGS. They took up so much space and with six of us drinking water, we went through a LOT of jugs. The Primo water is such a better option because it comes in 5 gallon jugs so it takes up less room and is so much more convenient to haul up there. It's more economical too because we can refill our jugs at the Primo water refill stations. It's so inexpensive to have clean, pure water on hand all the time!
To refill your Primo water jugs you just need to bring them to a Primo water refill location near you (locate them here). We have several near me even though I live in a really small town. There are indoor and outdoor refill stations. Since I live in northern Minnesota we only have indoor refill stations (outdoor stations would freeze) but if you live in a warmer area then you'll have the added convenience of outdoor refill stations!
Just follow the easy directions on the refill station and refill your Primo jug! Then checkout with your inexpensive water (so much cheaper than buying gallon jugs!).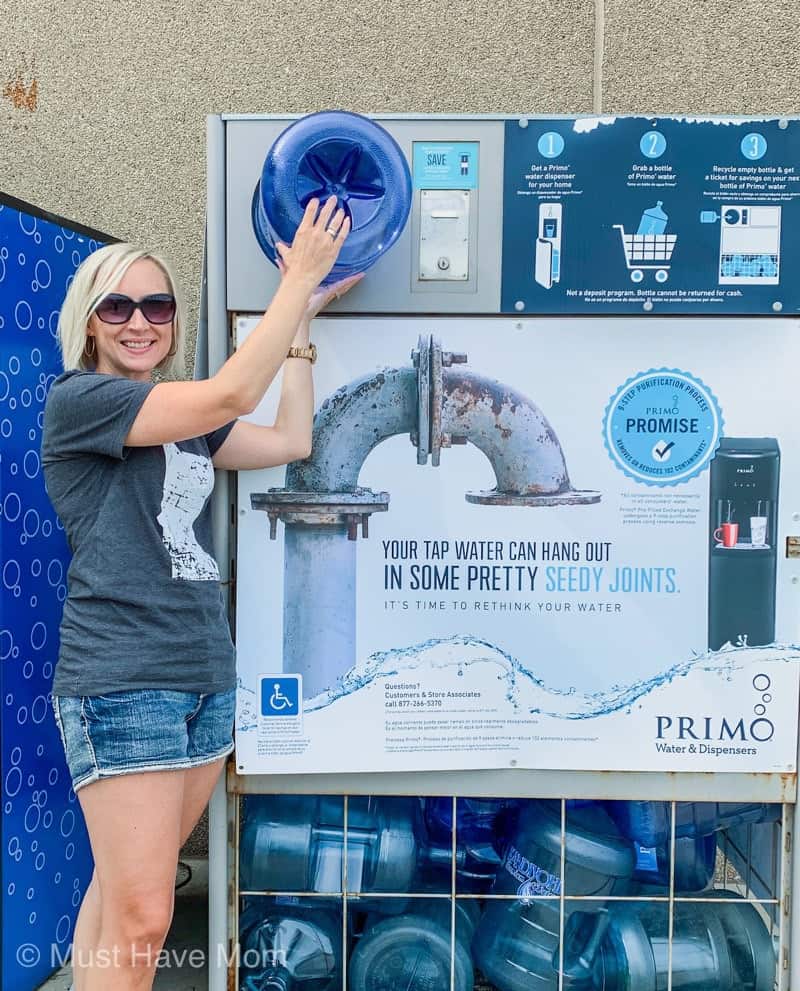 Primo Water Exchange
Don't have time to refill or don't want to mess around with it? No problem, you can exchange your empty Primo jugs for full jugs! Just return your jug to the collection area and get a ticket that prints out. When you buy your new jugs inside the store you'll present your exchange ticket for discounted water! It's a great option and is super fast.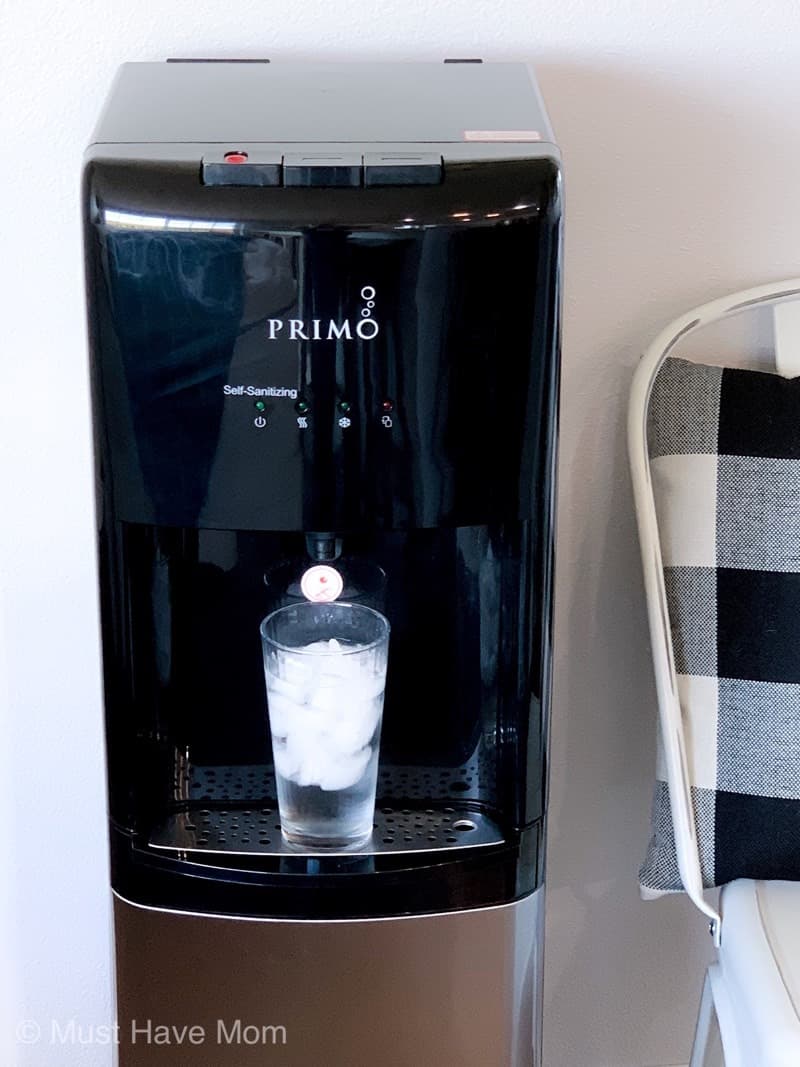 How to Clean Primo Water Dispenser
For best taste, performance, and hygiene, clean your cabinet, controls, bottle probe and spout each time you replace your water bottle. Use a clean, soft cloth and food grade sanitizer or bleach. Primo recommends running a self-sanitization cycle regularly to sanitize the water reservoirs and lines.
To run a self-sanitization cycle, press and hold the black switch on the back of the dispenser for 3 seconds. Note: The self-sanitization cycle takes 90 minutes to complete. We do not recommend dispensing or drinking water during this cycle as it may have a slight odor from the harmless ozone. This odor will completely dissipate a couple of minutes after the cycle is complete. Set the sanitization cycle to begin during a period when the dispenser will not be in use, such as overnight or when staff will not be in the office.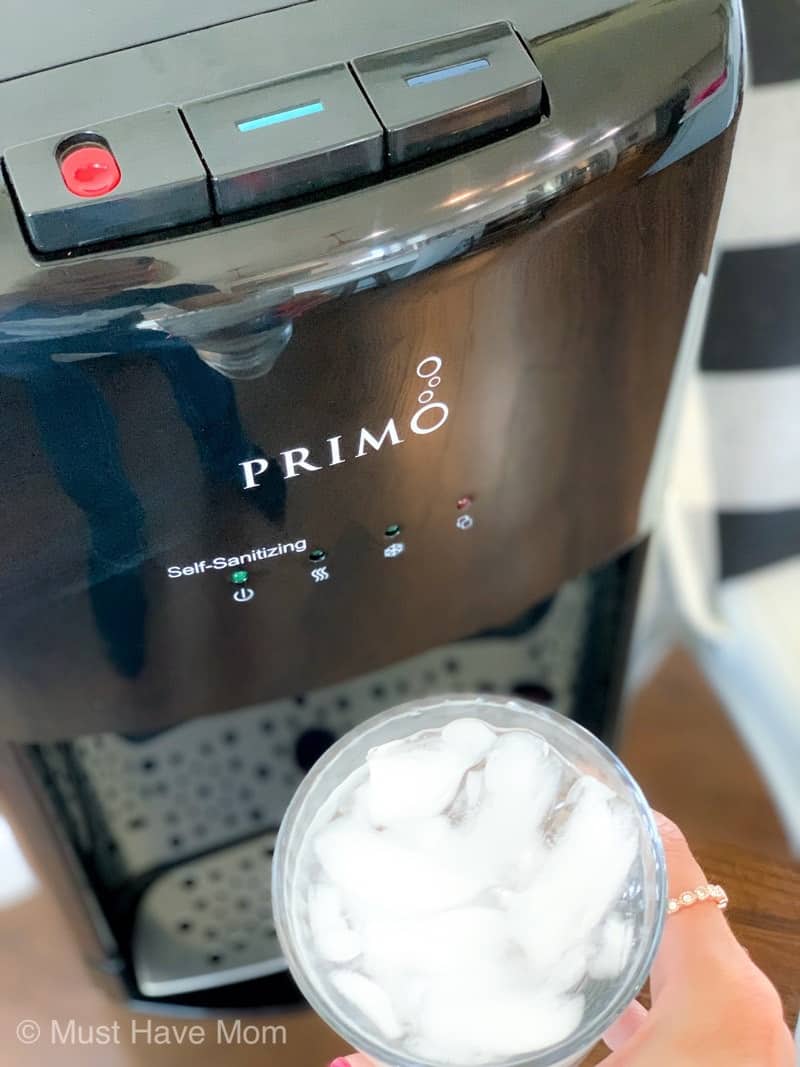 Primo Water Coupon
Want Primo water coupons? You'll get free coupons when you purchase a Primo water dispenser! I received several free coupons with my dispenser for a free jug and refills. When you visit their website you may also get a pop up that will give you a Primo coupon!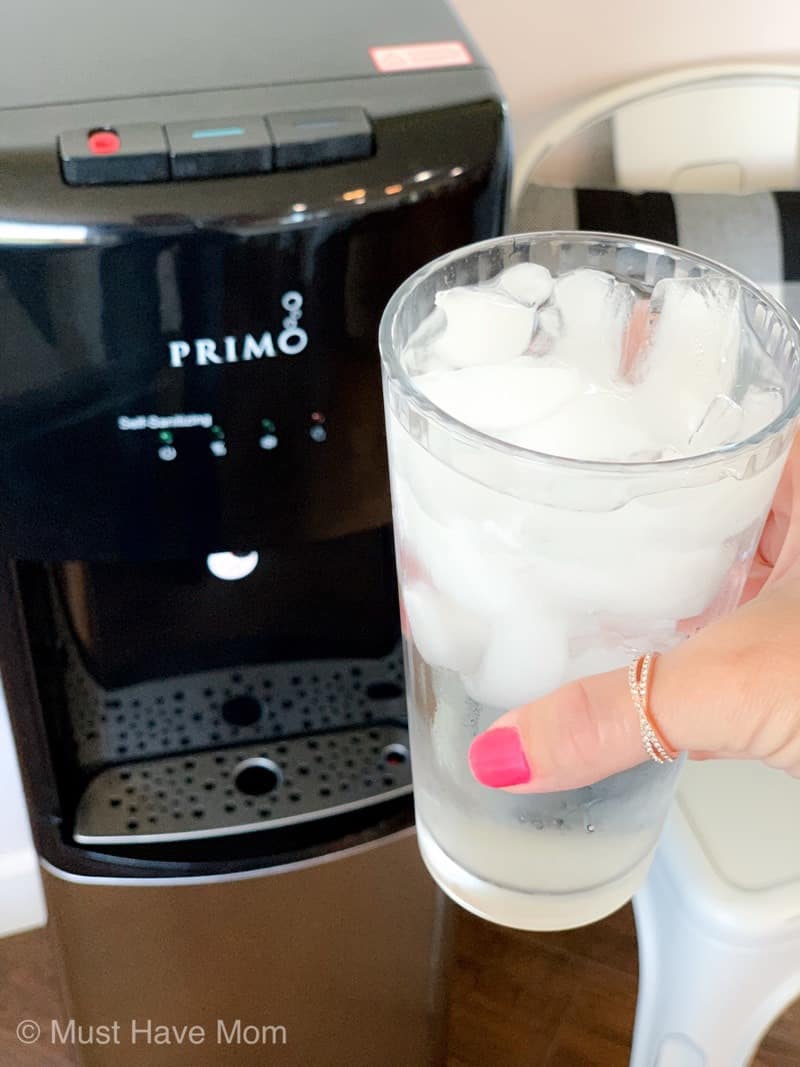 I absolutely LOVE my Primo bottom load water dispenser and I love seeing my kids reach for water as their first choice whenever they are thirsty. That alone is worth having it in the house!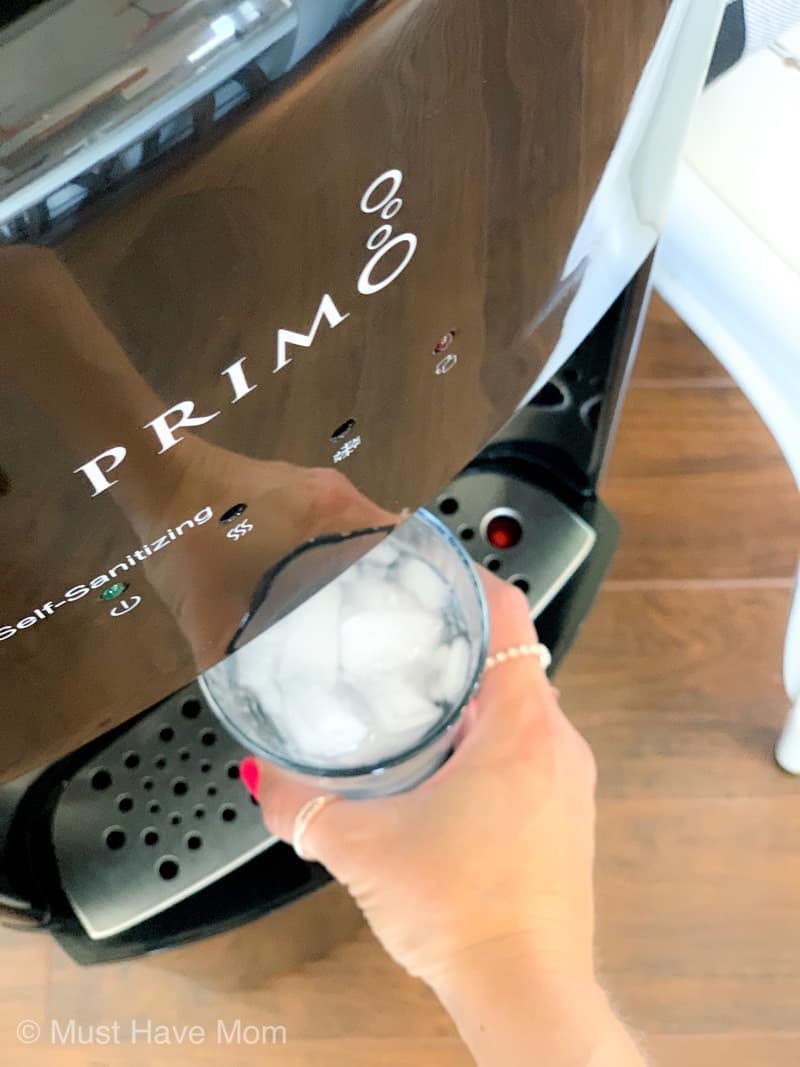 Buy Primo Water Dispenser
You can buy a Primo water dispenser on their website. Find refill and exchange locations near you here.
Pin Primo Water Dispenser