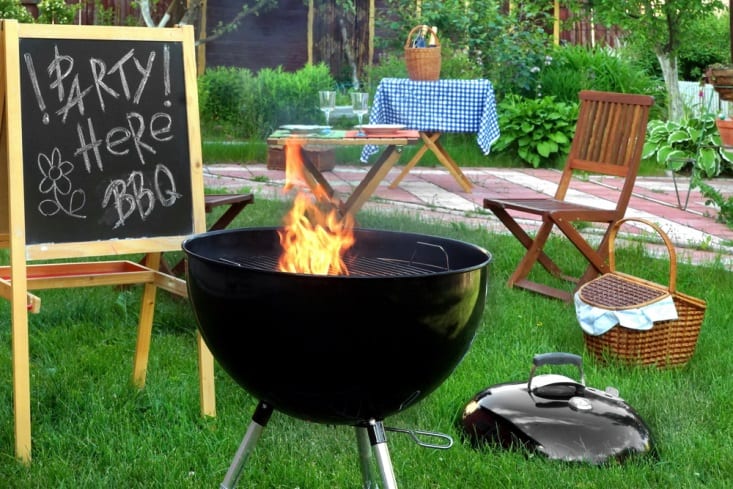 Spring is already upon most of the country, and summer is fast approaching. That means in just a matter of weeks, it will be the season for pool parties, garden gatherings, barbecues, and brunches all held in your beautiful backyard.
However, backyards don't get beautiful on their own, and after the wild winter most states experienced, it is going to take some doing to get your yard party-perfect. Here are the best tips and tricks to help you clean and tidy your yard before the warm seasons are in full-swing.
Lush Lawn
Your lawn is the first thing your guests will notice when the step outside to start the party. Undoubtedly, healthy, green grass is one of the most welcoming sights for an outdoor event, but after a long cold season, your lawn is likely less than lush. Unfortunately, it is next to impossible to diagnose your lawn's problems on your own. It takes much less time, money, and effort to hire a lawn specialist, who has the tools and experience cure everything from overgrown patches to dead spots in a matter of days.
Even if your lawn is looking good, you should do some maintenance to keep it looking fresh. Services like lawn aeration, pest elimination, soil amendment, and more should be performed a few times every year to ensure your lawn lasts through the backyard party season.
Loved Landscape
Spring is the growing season, and if you aren't careful, your beautiful landscaping will quickly grow out of control. Pruning is an essential part of having healthy plants ― it allows them to channel their energy appropriately ― so you should spend an hour or two this weekend practicing shrub and flower upkeep. Here are some smart dos and don'ts for pruning:
Do: snip at a 45-degree angle.
Don't: leave more than 1/4-inch of growth above leaf buds.
Do: remove entire branches from the stem throughout the plant.
Don't: cut away more than 1/3 of the plant in one year.
Do: use pruning to stimulate growth in lopsided plants.
Don't: pinch off large flower buds, which add beauty to the plant.
Handsome Hardscaping
Winter is not the time to care for your outside walkways; while under threat of snow and rain, it is understandable to let your hardscaping get gritty. However, after a few months of mistreatment, your outdoor surfaces do need some TLC.
Water is the best way to clean and clear most hard walkways and driveways in your yard. You can rent a power-washer from your closest home improvement store, or you can use a hose with a nozzle attachment to get enough force to spray away salt, dirt, algae, and more.
If you have a wooden deck rather than a stone or concrete patio, more effort is needed to renew it before you can invite people over. After the wet winter months, your deck could have decaying wood that makes it unsafe, and it likely has a number of unsightly water stains. A deck specialist knows precisely how to inspect your deck for damage and make it look shiny and new in no time.
Fabulous Furniture
Though most people will prefer to stand and walk around during any outdoor event, it is courteous to provide enough chairs for every guest, should the need arise. Unfortunately, outdoor furniture can get pricey, and if your guest list is long, having 20+ chairs won't come cheap. You can relocate some of your indoor seating to your backyard for the party; in fact, if the shindig is casual, you might even spread some quilts out on your lawn. Alternatively, you can look into renting basic outdoor sets ― folding chairs are usually less than $2 per day.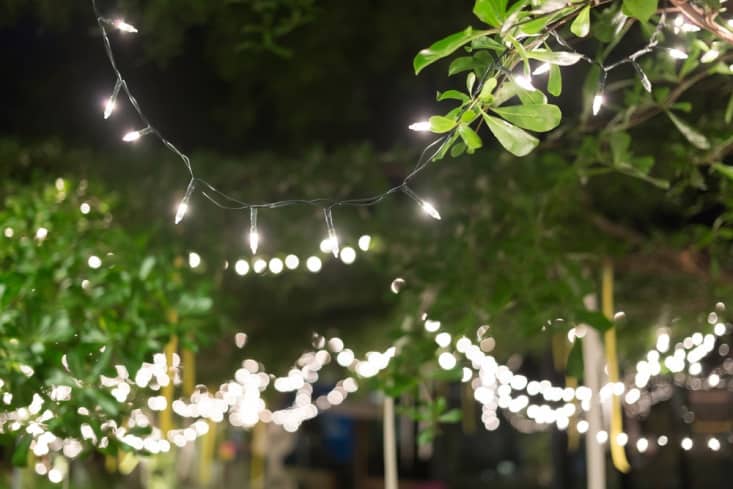 Bright Lights
During spring and summer, the sun stays out late, but most backyard parties continue into the night. That means your yard should have sufficient lighting to help your guests see the space and avoid tripping. Ideally, your lights will match the design style of your yard. Fortunately, there are dozens of lighting options to choose from at your local hardware store, and even more DIY lighting projects online.
Warm Grill
Outdoor cooking is perhaps the most exciting prospect of a backyard party, but like everything else in your yard, your grill needs a check-up before you can cook meats and veggies with ease. Even master home grillers may not know these tips to keeping a grill happy and healthy:
Dry scrub everything inside the grill to remove charred gunk that could cause fires.
Wipe with dish soap inside and out, and rinse well.
Only use high-heat paint to touch up exterior chips.
Coat propane valves and hoses in soap to check for leaks.
Remove insect nests from tubes.