This is a sponsored post written by me on behalf of Triad. All opinions are 100% mine.
Halloween is not just for kids, it's for pets too! Does your pet dress up? We used to always dress up Max and he loved greeting trick or treaters! Now he wears shirts all Winter long to keep him warm. Today he is sporting his camo shirt in the sport of hunting season that is just around the corner! Isn't he cute? He's not a huge fan of having his picture taken though!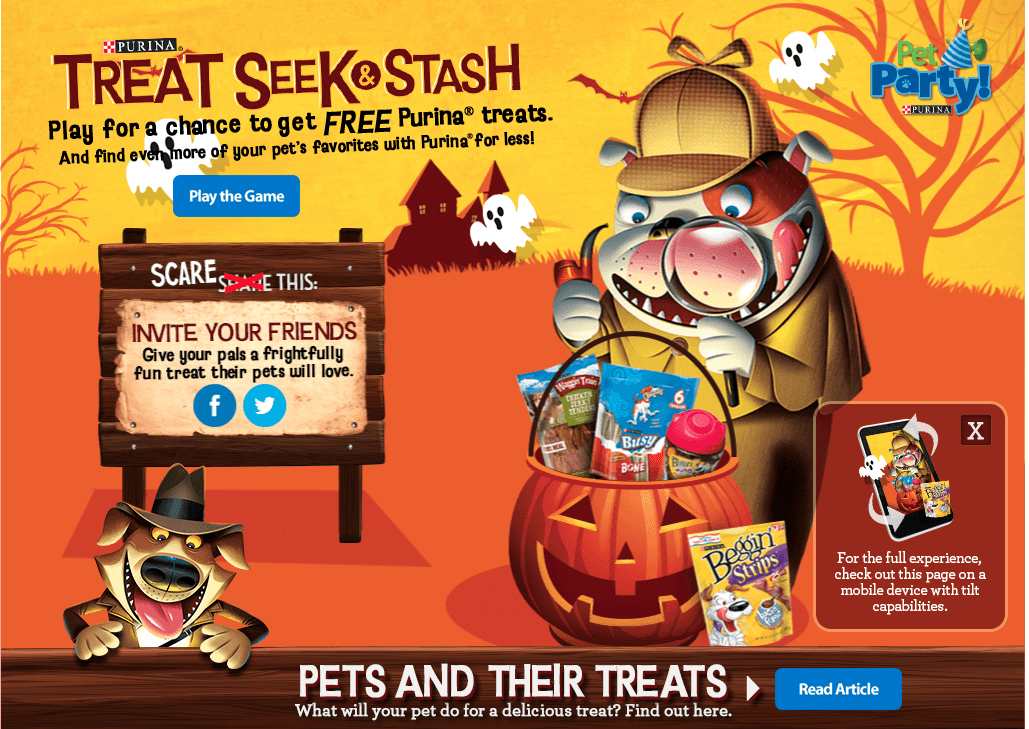 Purina® is all about pets and they have a fun Pet Park over on the Walmart site. Right now you can head over there and play a fun game in the Treat Seek & Stash! If you win you'll get a coupon for a free bag of Purina® treats! It's lots of fun and I'm a little addicted to the challenge of winning. You can come back and play each day.
I've tried three times and I haven't won yet but I am so close! I'm addicted and will play til I win a treat for my pup! To play you need to let the treats fall into the pumpkin but slash the ghosts. I thought it would be so easy but it turns out those ghosts fall fast and you need to be quick to slash them. It's easiest to play it on your phone rather than your computer. I've gotten all but two ghosts now and I know I can get it! I'll be trying again tomorrow!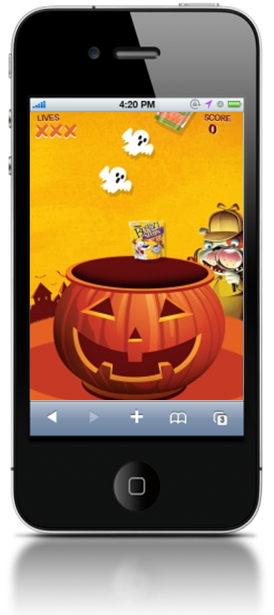 You can head over and try out the #SeekandStash game for yourself! Let me know if you win!
This Halloween don't forget your pets! Pick up a Purina® treat for them too when you are at Walmart buying candy for all the trick or treaters! It's convenient and affordable and your pet will thank you! Don't forget to pick up a few extra dog treats just in case you get any puppy trick or treaters!