Frustrating, isn't it?
Most dorms don't allow for much individuality. You want to decorate, but you have to "follow the rules." Here's what you can do to make the place your own without making any permanent changes.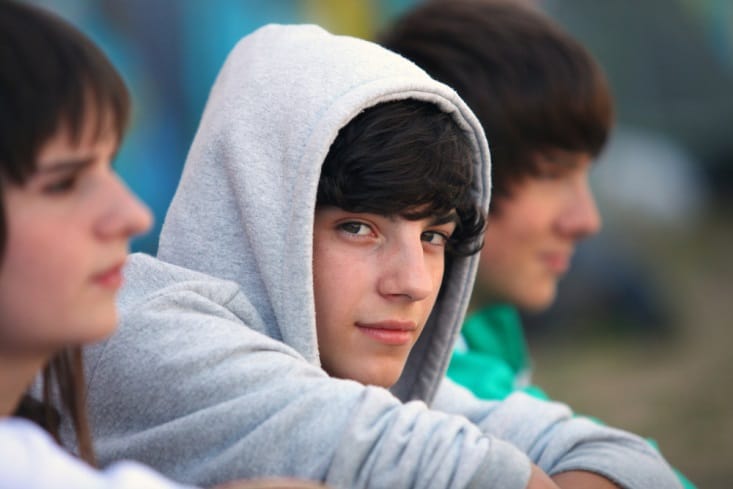 Where To Shop
If you're like most students, you probably went through a service like www.Hetheringtons.co.uk to find a decent place to live. However, now you want the ability to decorate. Where can you shop?
Most stores you go to carry items that need to be screwed, nailed, or otherwise fastened to the wall. But, you can find a surprising number of stools, chairs, hanging solutions, and more at stores like IKEA that don't require permanent changes to the wall or structure. And, it's affordable.
Get New Bedspreads
Before you get too far into your decorating, start with your bed. There's a lot you can do here, including buying a new bedspread and sheets. Your bed is basically going to double as a sofa, so feel free to invest some money into it. You don't need to go too wild, but you can pick up vibrantly-coloured throws and cushions for £15-£20 for a set.
Sainsbury's sells "bed in a bag" kits that will include a duvet cover, runner, and cushion cover for about £25, you can usually score a good deal around £10 if you're patient.
If you can't afford the cushion covers, you can sew them yourself for less. Mix-and-match or contrasting colours are a fun and relaxed look for a dorm room. Avoid light colours as they get soiled pretty easily. And, even if you're not a slob, you don't know about your roommates.
Get More Lamps
More light is almost universally a good thing. Decent lighting will go a long way towards making the room feel cosy. And, it's especially helpful for late night study sessions, parties, or when you're trying to hammer out an essay at 3AM for the next day. Plus, focused or task lighting might allow you to study when your roommate wants to get some shuteye.
Most floor lamps can be had for about £10.
Bring Your Own Teapot
The early days at university are all about meeting new people and, of course, making friends. And, nothing entices strangers like a nice cup of tea. Bringing your own teapot also means that you don't have to suffer with instant tea. You can make your own with loose leaf – anytime you want.
Dunelm Mills sells a basic teapot set for £5.
Decorate The Walls
Use posters and unframed pictures with command hooks or adhesive to hang your pictures and photos on the wall. You can also use putty made for hanging pictures. It won't damage the walls and it cleans up nicely when you leave. Sales at Student Union are pretty much your best source for posters. You can also pick up some nice stuff through the All Posters website.
But, many students choose to decorate their walls with a collage of photos from home, postcards, and personal photographs. If you're allowed to do so, you can also use temporary wall decals or stickers.
If you don't want to use adhesives on the wall, try looping bunting or paper chains across the wall.
Buy A Doorstop
If you want new people to "pop in," make your place friendly by keeping the door open. Buy a doorstop and use it. This one simple trick will make your dorm seem more inviting – sort of like a place people can "come and go" as they please.

Of course, when you need privacy, you can put a sign on the door (if that's allowed) or at the very least close the door.
You can buy conventional wooden stops for a pound. The Works sells a paper airplane-shaped one for £2.
Hang a Noticeboard
This is useful for hanging your lecture timetable, any gig tickets, and your friends' phone extensions. Many student rooms have them already, but if yours doesn't, you can buy them on Amazon for less than £3.
Turn Your Possessions Into Feature Items
If you can't afford clocks and you're not bringing furniture from home, you can try to make your own personal possessions (the ones you do have) focal points of the room. For example, you could pin colourful ribbon along the shelves or fireplace ledges. Thread your earrings through them.
Drape your scarves and wraps over the back of chairs to decorate them, or tie them to your bedposts.
Bryant Dixon is a student with an individual style that cannot be contained! He is studying interior design and has started to pen some decor articles which he hopes will get his name out there!