My go to easy meal around here is usually pizza. It's quick, it's easy and everybody loves it. In my efforts to make our meals healthy I decided to make a switch to Pillsbury Artisan Pizza Crust with Whole Grain as opposed to the traditional white crust. I was interested to see how it tasted and more importantly, if my kids would eat it.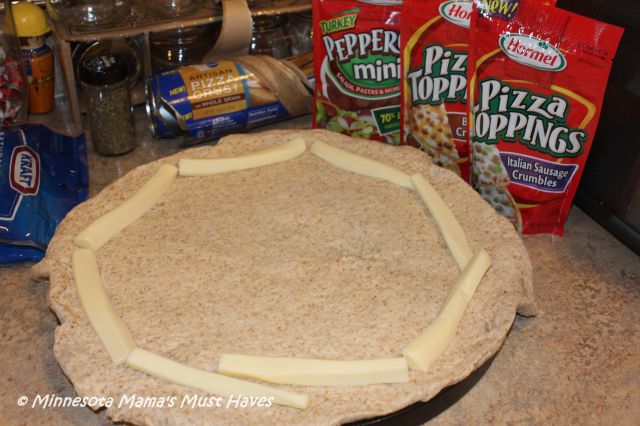 I rolled out my crust onto my pan and put string cheese around the edges to make a stuffed cheese crust. Then I sealed the edges around the crust making sure to stretch the dough to the edge of the pan and seal the edges so the cheese didn't ooze out.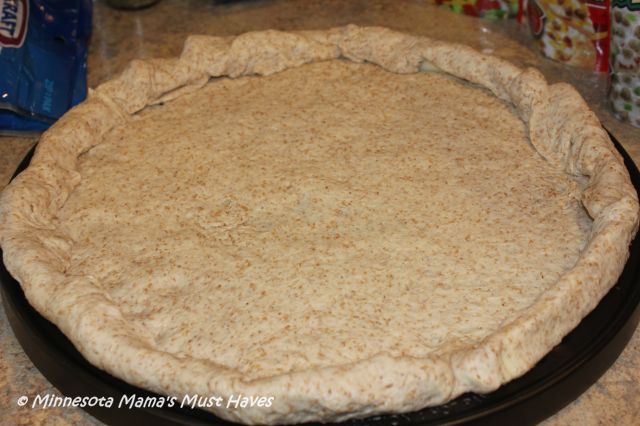 You can find the Pillsbury Artisan Pizza Crust with Whole Grain in your grocer's refrigerated section.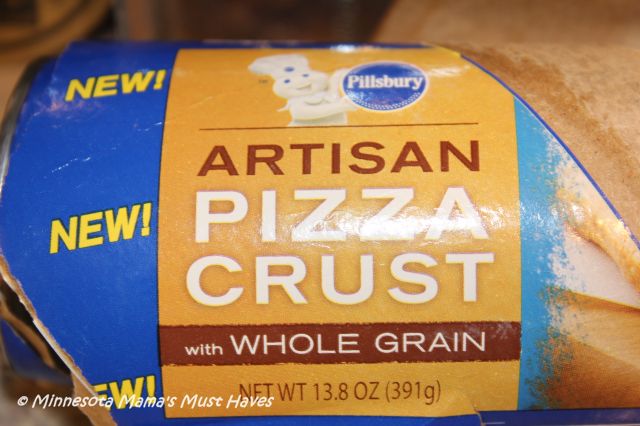 I had some fun toppings on hand for our pizza. I got the Hormel mini turkey pepperoni and the Hormel pizza toppings beef crumbles and Italian sausage crumbles. I also used mozzarella and colby jack cheese.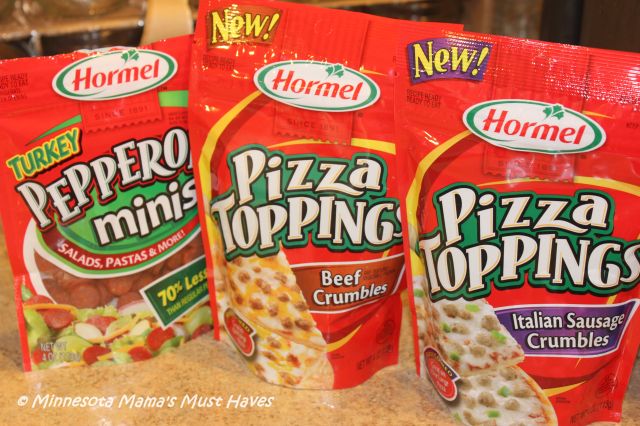 I put it on my Pizza Pizzazz to cook and it looked so yummy and hearty! I precooked the crust for 8 minutes before topping it so be sure you do that step.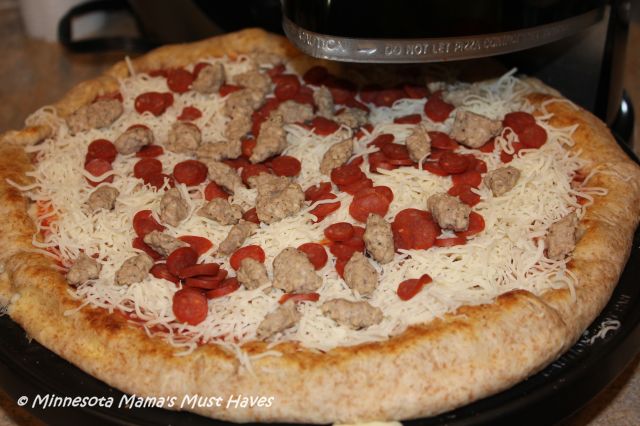 Once it was all done it smelled heavenly. Not only did it smell amazing but it tasted great too! Everyone in the family loved it, even my picky Aiden boy 🙂 All the kids chowed it down and my husband couldn't believe how good it was. I was glad everyone enjoyed it!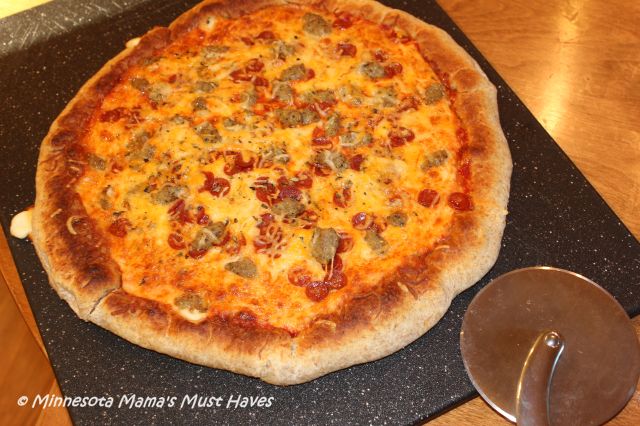 Head to your local grocer to pick up the new Pillsbury Artisan Pizza Crust with whole grain and see what your family thinks of the healthier choice!
*The product, gift pack, information, and additional sample have been provided by Pillsbury through MyBlogSpark.