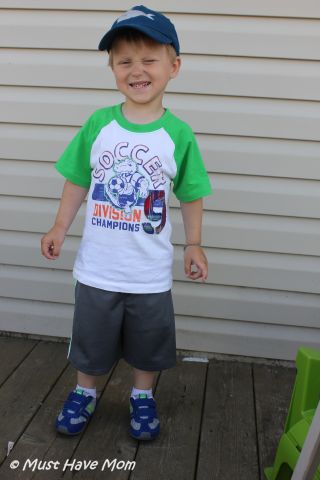 My kids are pretty hard on their clothes and their shoes. We live in the country on ten beautiful acres and they take full advantage of every awaiting mud puddle and grass stain that can be encountered on those ten acres. Despite how hard they are on their clothes I love to dress them up cute and I won't let a little impending mud stop me! When I heard that one of my favorite children's shoe companies make machine washable shoes I was in heaven! Pediped, makers of famously comfortable shoes for growing feet, has come out with a line of machine washable shoes that are stylish and durable so my kids can look good and play hard!
We love these adorable Grip n Go Gehrig! The combination of the blue, grey and lime is eye catching and matches my little guy's sporty style.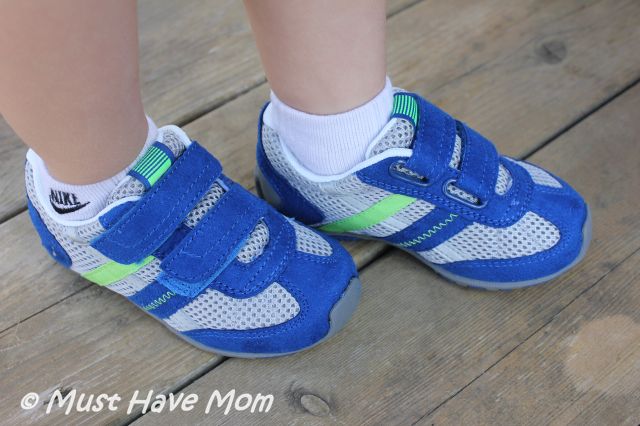 I love that these shoes are not only machine washable but are of course water safe. That means they are light-weight, eco-friendly, and able to handle dunks and splashes, so they still look great after a day at the pool or beach. These Machine Washable kids shoes can handle the playground and the washing machine, so they are easy to keep clean and smelling fresh.
These shoes have easily shown their rugged durability as my son has put them through the paces. He wears them outside constantly and despite all his little boy antics I've managed to keep them looking new time after time. If you have a little one that is tough on shoes then I highly recommend checking out this line of shoes from Pediped!
You can buy the Grip n Go Gehrig on Pediped's site. They are currently on sale for just $38!
If you like pediped make sure to check out Brian James Footwear the new women's footwear line from Angela Edgeworth founder of pediped. They are my personal faves! Check out my Brian James Reviews to see me wearing them!
Win! One lucky reader will get a pair of Pediped Originals! Enter my Rafflecopter giveaway below for your chance to win! (Prize is one Pair of pediped Originals which come 0-6, 6-12, 12-18 or 18-24 months sizing, winner can specify boy or girl and size but not style.) Good Luck!