Both my husband and I have younger sisters. They are both 8 years younger than us and one of them lives an hour away. We like to have little get togethers and have the girls over. We always make it a fun family day and the kids love seeing their aunties. We decided to do a Halloween party with the girls so that they could see the kids in their costumes and have fun with them since they wouldn't be seeing them on Halloween. The kids were excited to show their aunties their costumes and we were glad to have some time to visit with them.
I wanted some delicious food that would be easy to serve since we were all going to visit a Halloween carnival before gathering back at our house for our own Halloween party. I found all of these Daily Chef appetizers at Sam's Club and they looked so good and easy to prepare. I grabbed a box of the Daily Chef Bruschetta since my hubby is Italian and we love Bruschetta!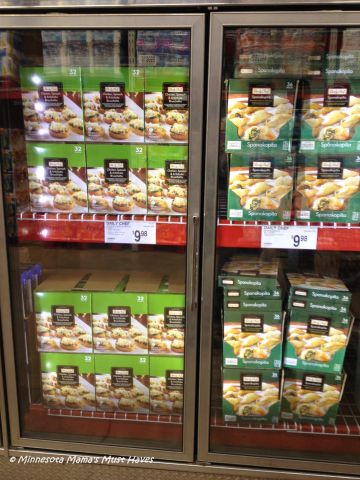 I was excited to throw the party and all of the food and decor came together beautifully. The green and orange color scheme worked great for both Fall and Halloween. The food smelled mouth watering and everyone couldn't wait 'til it was done.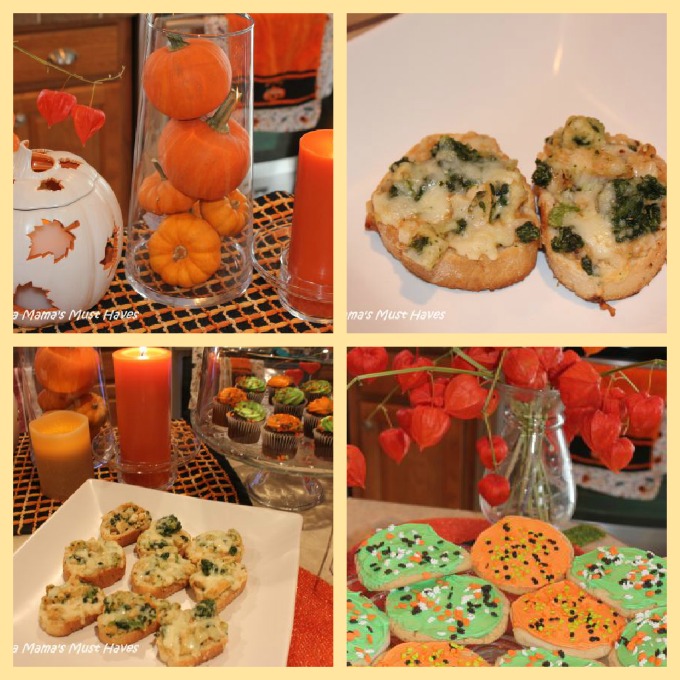 The kids were excited to put on their costumes and show their aunties! Danika was a snow princess, Aiden was a fireman and Carson was a skunk! They all looked so adorable!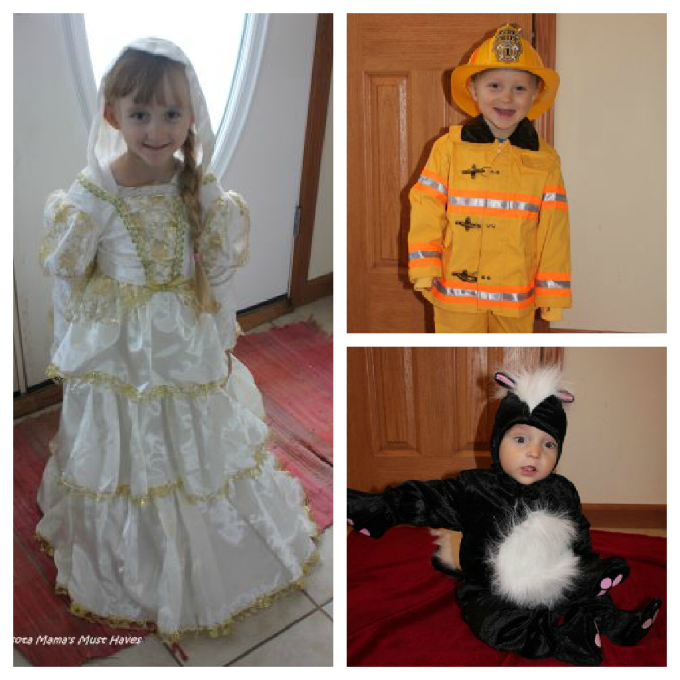 By that time dinner was done and it was time to eat. We started out with the Chicken, Spinach and Artichoke Bruschetta as an appetizer. It was unbelievably good. I was shocked at just how delicious it really was. The edges were crisp and the middle was chewy and the toppings were just right. It disappeared quickly and I think each of us ate five of them. We just couldn't get enough of it! It was completely gone by the time the rest of the food was done a few minutes later.
We also had homemade rolls with porketta and potatoes. Dessert was Halloween cookies and cupcakes. The food was delicious and the best part was it was so easy! The Daily Chef Bruschetta was frozen and just needed to be placed on a baking sheet to cook for ten minutes. It was by far the easiest thing I made and the crowd favorite.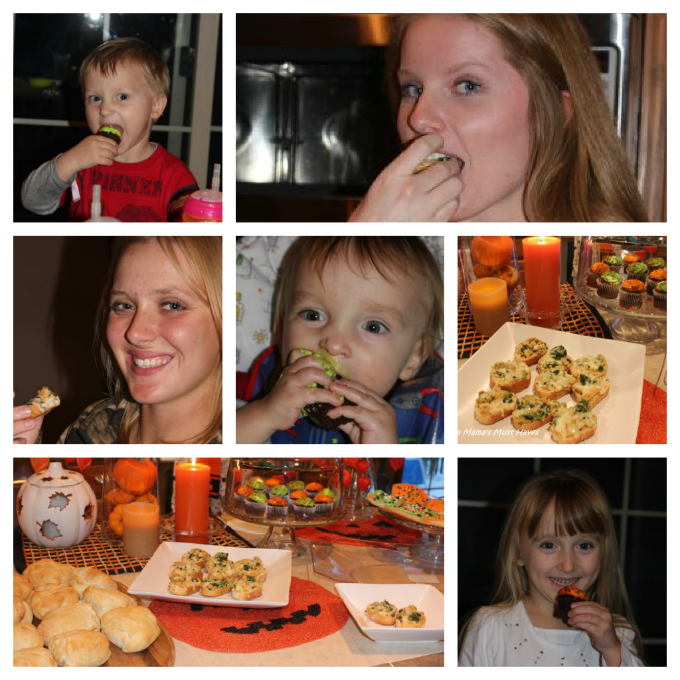 When you host your next get together, whether it be a holiday party or just a casual gathering, head to Sam's Club and check out their line of Daily Chef products. You will save yourself the time and energy and still get all the praise when you serve this food! It's so tasty! No one has to know that you didn't make it from scratch 🙂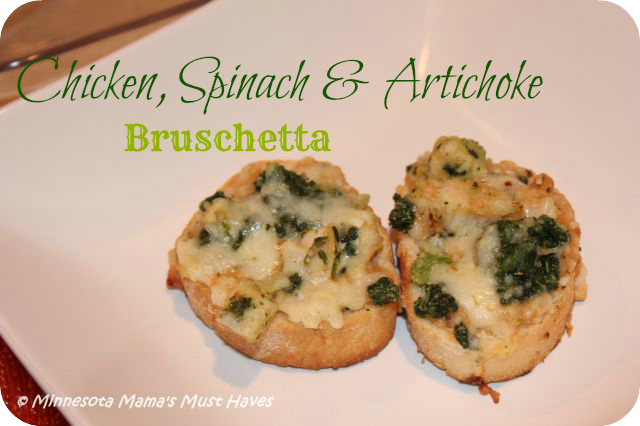 You can see more photos from my shopping trip (including other varieties of Daily Chef products) and party on my google + story. You can find the Daily Chef Chicken, Spinach and Artichoke Bruschetta at Sam's Club in the freezer section. After having such a great experience with the Bruschetta I plan on buying the other varieties to try out. I had my eye on the shrimp with pepper jack cheese wrapped in bacon! Yum! I think next time we will do a party with all appetizers! These were so easy and tasted like I slaved away so they would be perfect party food this holiday season. Next time you are thinking of planning a party just remember that it doesn't have to be hard! It can be quick and easy!
What kind of food do you like to serve at parties and gathering? What is your favorite dish?
*I am a member of the Collective Bias® Social Fabric® Community. This shop has been compensated as part of a social shopper insights study for Collective Bias™ and #CBias #SocialFabric.