I shared with you last week that Thomas the Train was pulling into the station in Duluth, Minnesota. We had the opportunity to go see him and my kids were beyond excited! Thomas the Train will still be in Duluth this weekend so be sure to get out and see him before he leaves the station! All the details for times, location and where to buy tickets are HERE.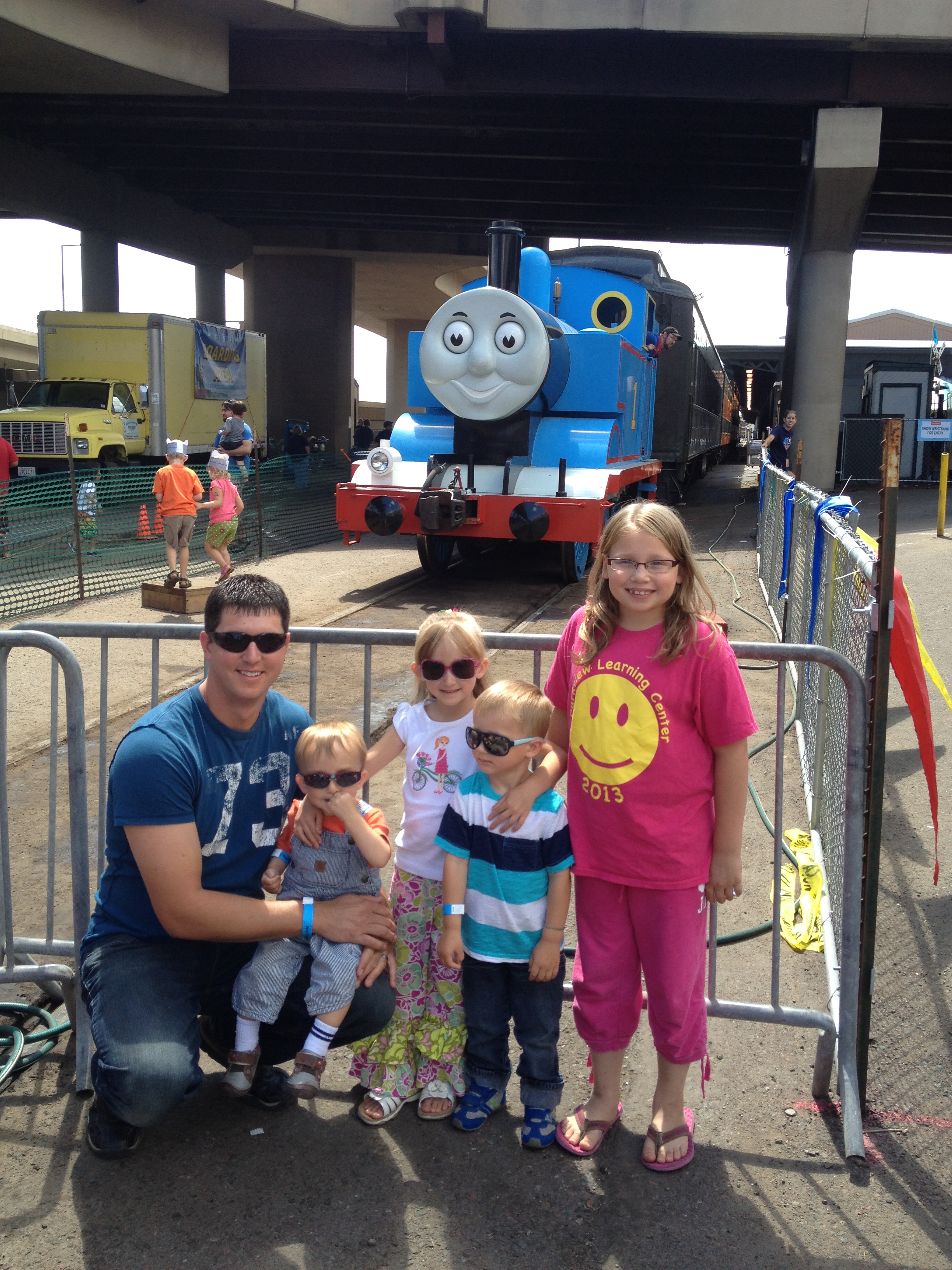 My kids were beyond excited to go have a Day Out With Thomas and prior to arriving we had a countdown to how many days were left before we got to see Thomas.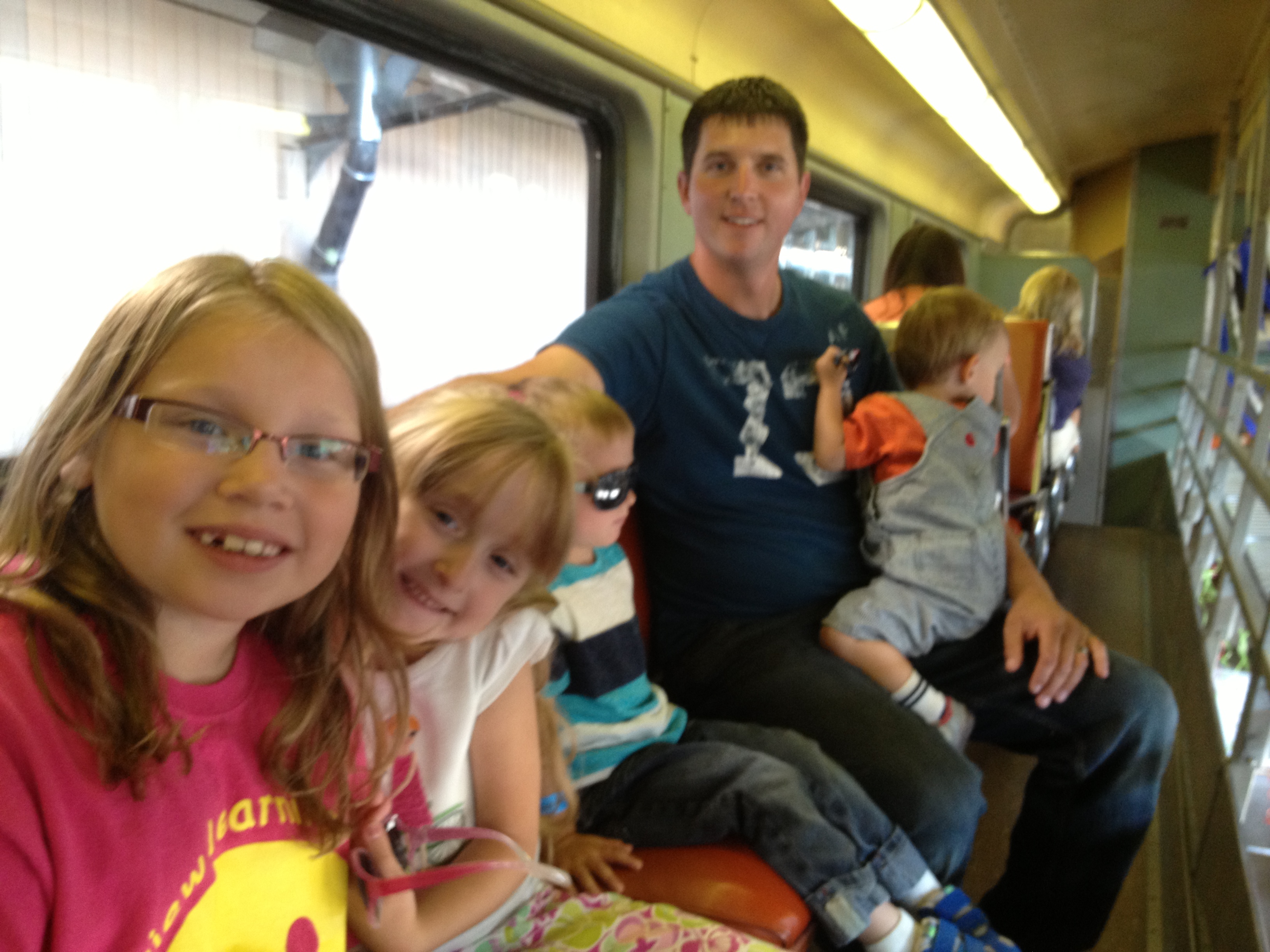 Not only did we get to SEE Thomas but we also got to RIDE Thomas! We got to sit up on the 2nd level and the kids thought it was beyond cool!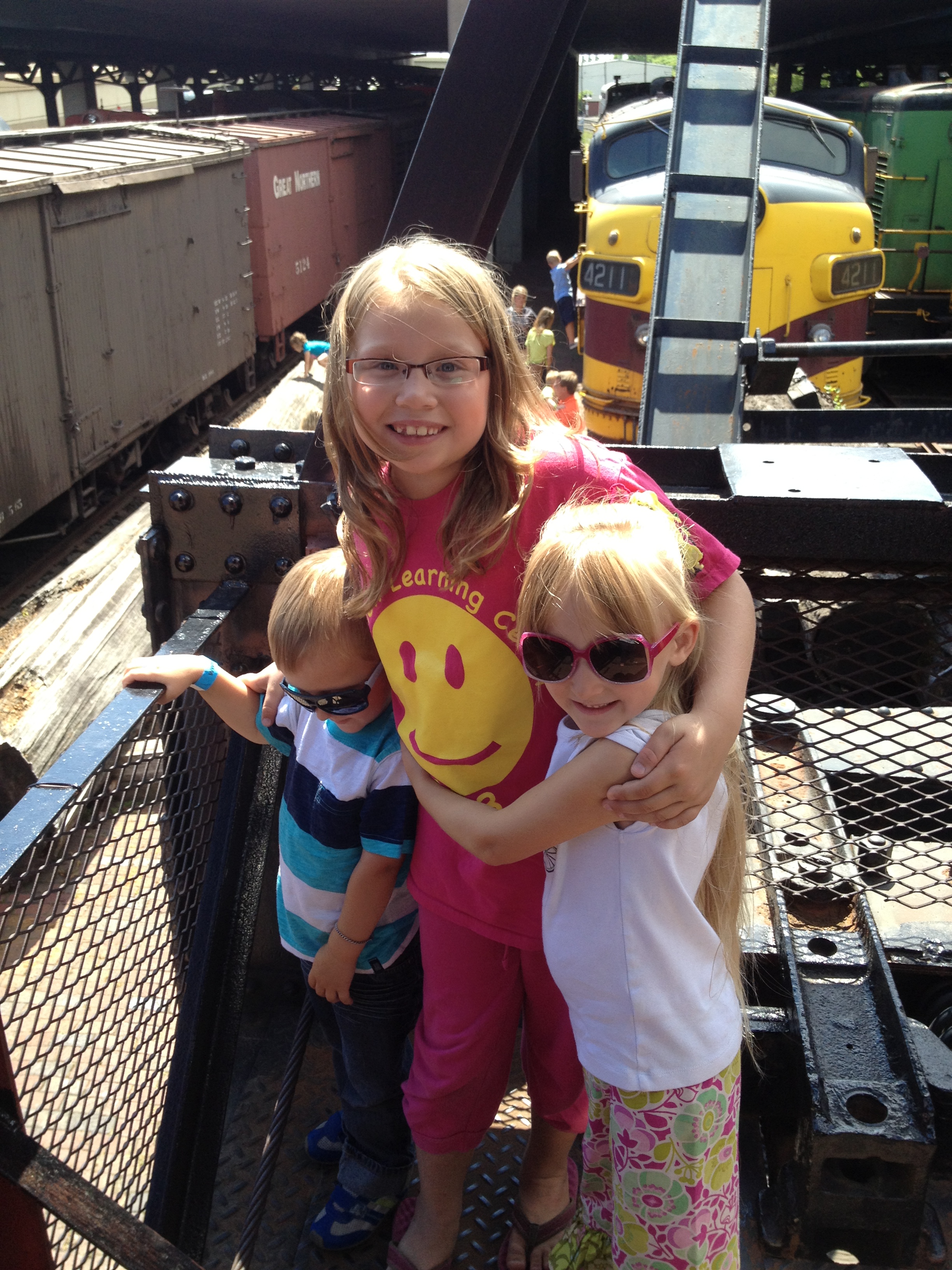 After the train ride we got to look around the depot at the other trains they had there.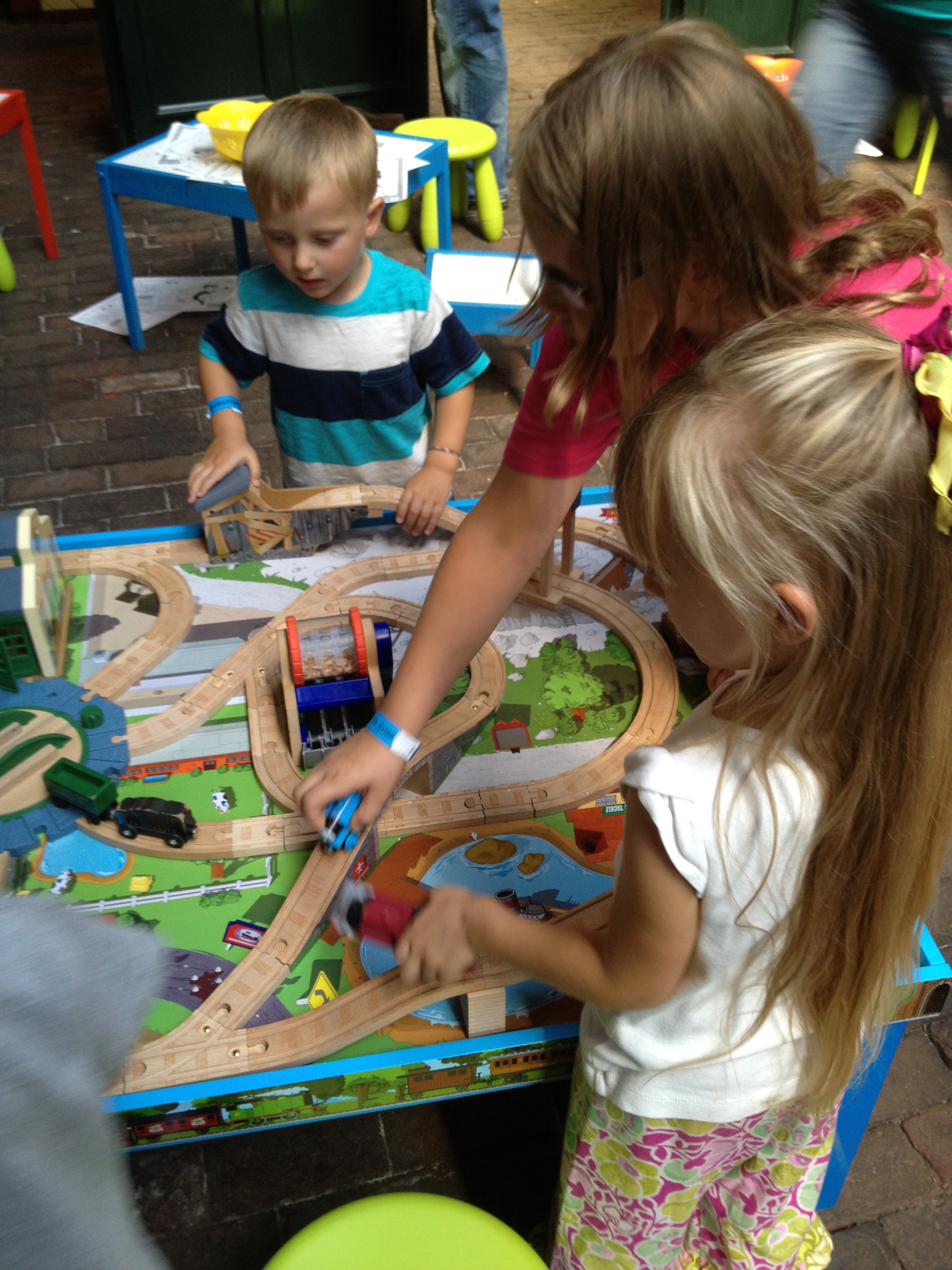 The kids also got to play at one of the many Thomas the Train play tables that were set up.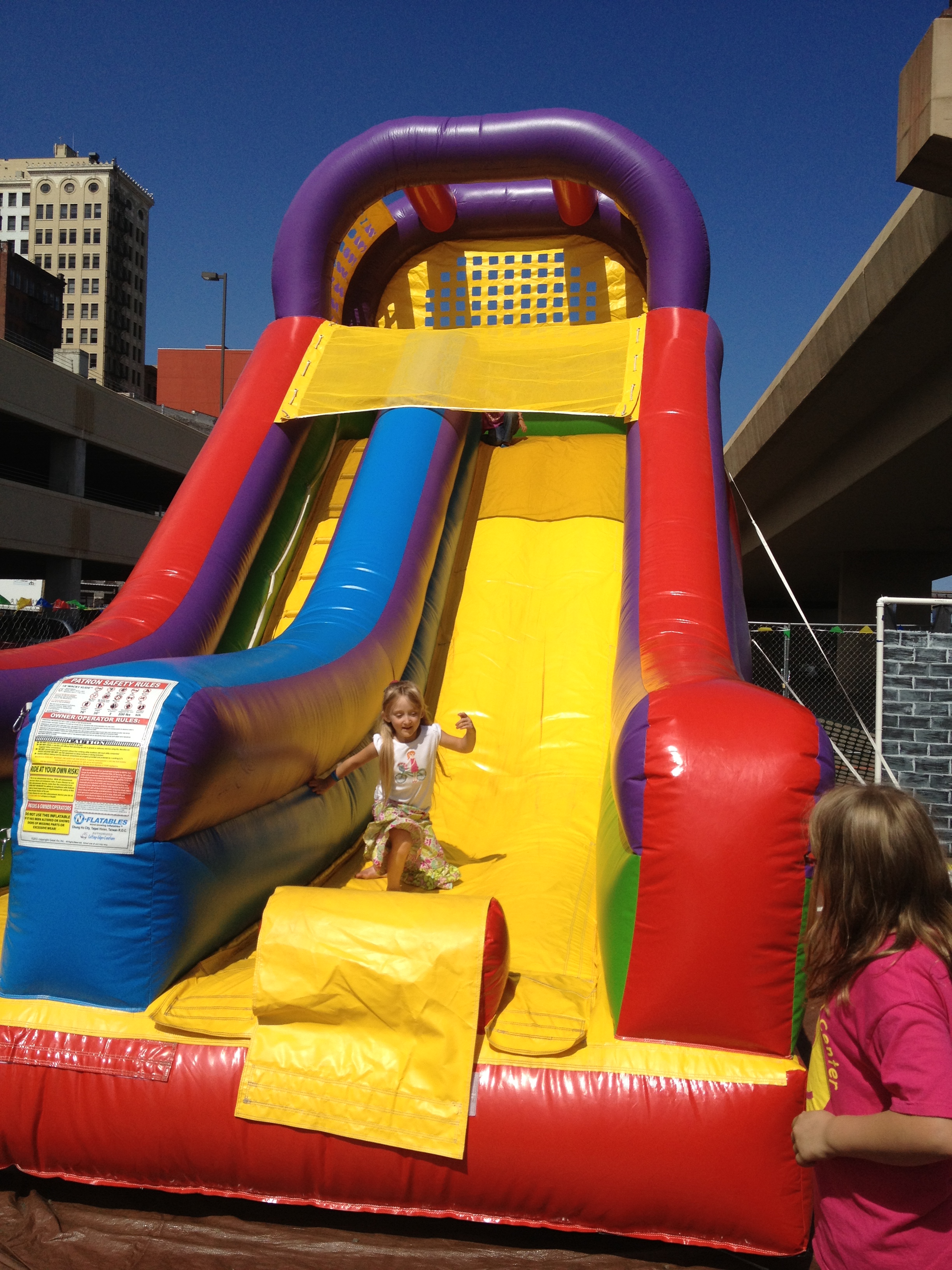 They even had a very fun play area set up for the kids with bounce houses, blow up slides and obstacle courses, tattoos, face painting and lots more!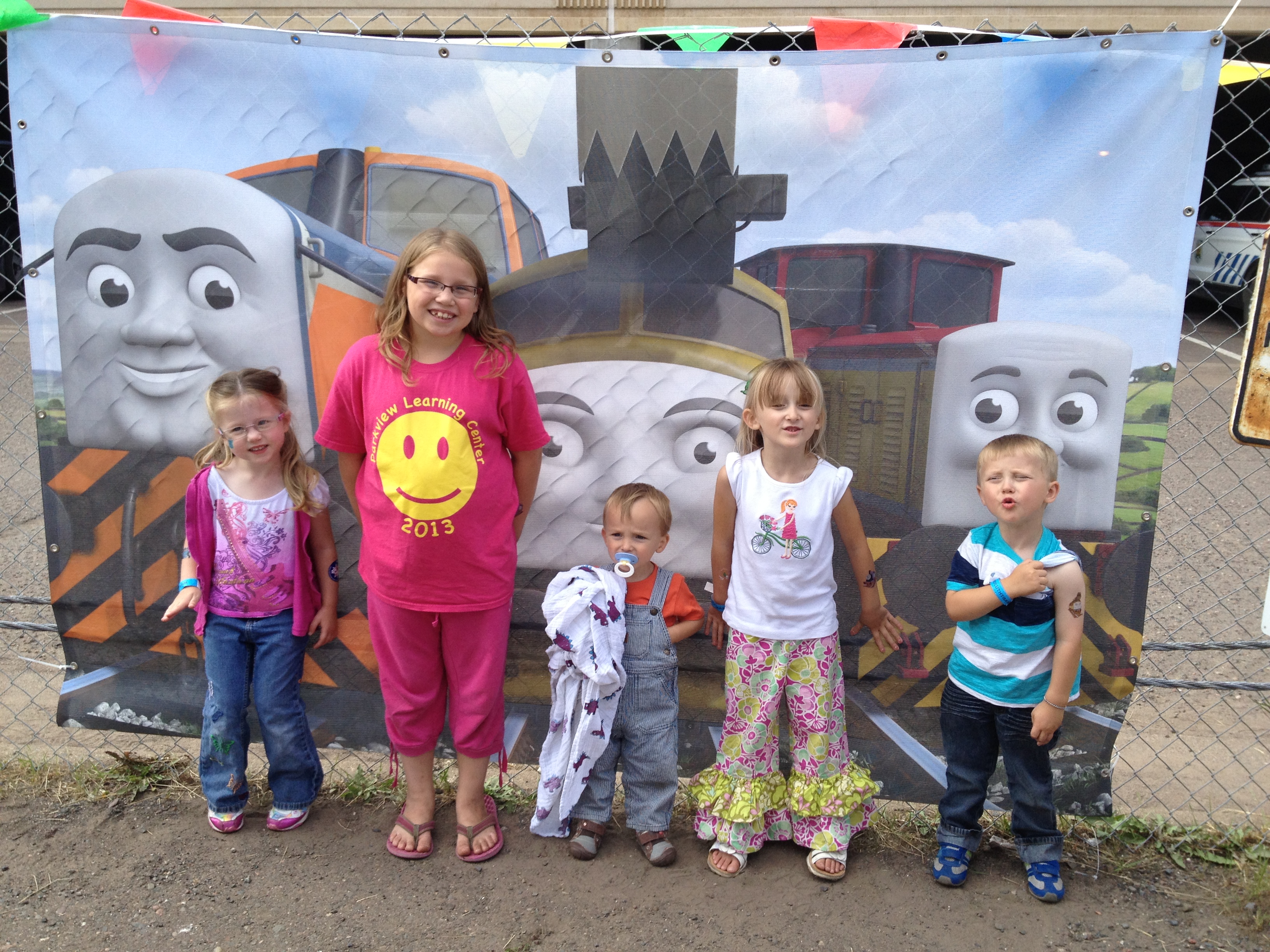 The kids had just as much fun with all the activities as they did riding the train. They did such a great job having so many different activities set up. We got to look at and explore the trains, watch a magic show, ride the train, play with Thomas trains, jump in bounce houses, slide down inflatable slides, go through obstacle courses, get tattoos (as Aiden is so proudly displaying in this picture) and tons more! They really did a great job! Check out when Thomas will come to a location near you or if you are near Duluth, MN get tickets and visit him this weekend before he leaves the station!