Did you know that there is one very simple switch you can make in your dog's daily routine that can improve your dog's overall health? It can leave them with bright eyes, a shiny coat, healthy gums, strong teeth and more! It's such an obvious thing that you'll wonder why you didn't think of it sooner.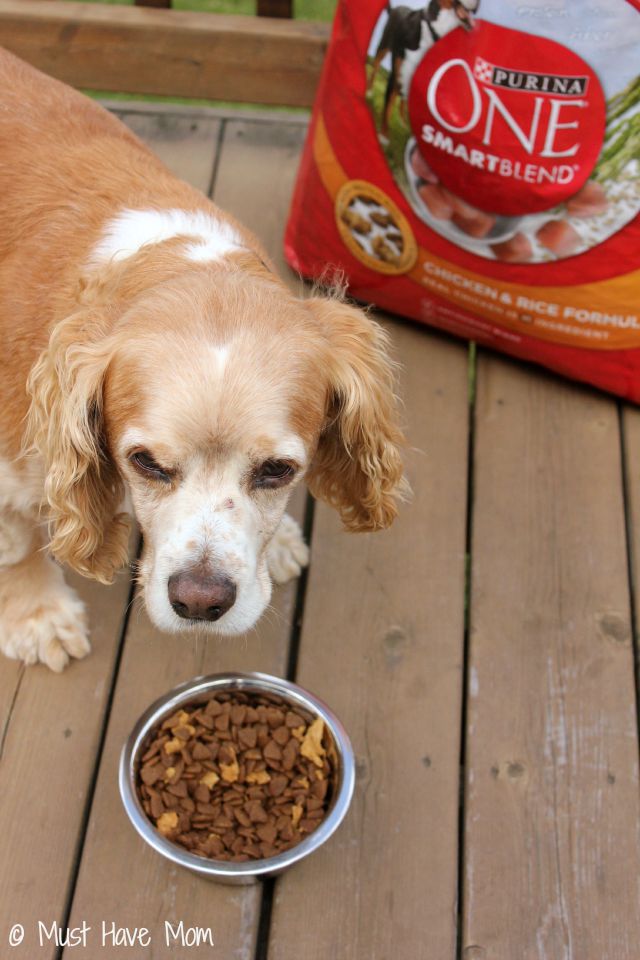 Our dog Max is 9 or 10 years old now and he definitely has his preferences. As he has aged he has become more like an old man set in his ways than he ever was before! He knows what he likes and he knows what he doesn't like. If he doesn't like something he just won't do it. He has become stubborn in his old age and I respect that because he's at the age where I'm okay with him making some of his own decisions. After all, he's an old man now.
One easy switch that I was able to make with Max in order to improve his overall health, and ultimately his happiness too, was to switch his dog food to Purina ONE SmartBlend. After reading all of the benefits that it offers I knew it was an easy switch that we could make in order to give Max the optimal day every day. The only question was…would he eat it? I knew if it wasn't tasty he would let it sit in the bowl and wouldn't touch it. He's stubborn like that.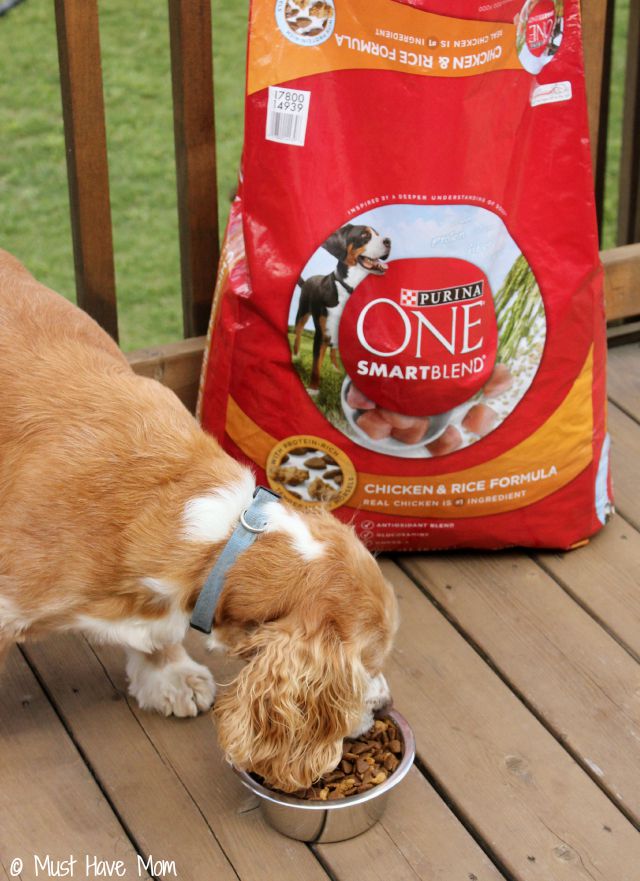 Happily, that wasn't the case at all. Max gobbled it up and loved it. If he loved it then it must be good because he has gotten picky in his old age. He will let table scraps (that the kids spill off their plate) sit on the floor untouched. People are astounded at all the people food that he won't even be bothered to get up and go sniff out. He knows what he likes and he definitely loves Purina ONE SmartBlend!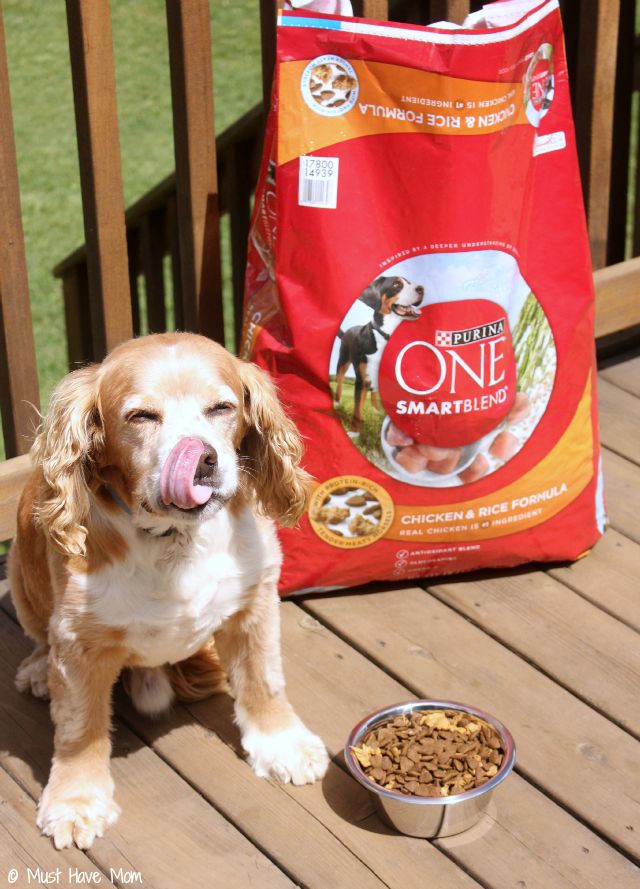 I love that I can go to Sam's Club and pick up a bag bigger than him at a price that doesn't bust the family budget! I can get a 44 lb bag for just $38.98! That will last us a very long time. We use the chicken and rice formula and he loves it. I don't have to worry anymore that he isn't getting enough food each day. He eats like a champ and his coat shines! He's happy and energetic and can still keep up with all our little kiddos that are always running around here.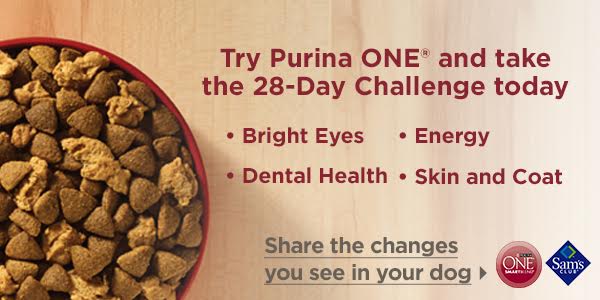 Take the Purina ONE 28 day challenge and see how your dog benefits from switching dog food! Get instructions on how to switch their food and read more about the benefits of Purina ONE SmartBlend! Whether you have an old dog, a young dog or just a picky eater, Purina ONE Smartblend is for your dog. PurinaOne is made with real meat and includes vitamins essential to your dog's health.
Is your dog stubborn like Max?